✔️ Top 10 Travel Things To Do in Riga Latvia
In the heart of the Baltic region lies a city combining a Western feel in Eastern Europe. With a twist. Read on to find out my recommendations on the 10 best things to do in Riga, the capital city of Latvia. You will also discover tips on where to stay and how to make the most of your time in one day or during a weekend in Riga.
Reading time: 7 minutes
A couple years ago I would not have been able to place Riga or Latvia on a map, yet here I find myself driving along the Baltic Sea headed in its direction.
As the beautiful endless yellow fields, my favourite part of this region thus far, are replaced with highland forests I wonder what to expect in the Baltic's largest city.
Nothing comes to mind. I'm not sure actually.
I had a (mostly) wonderful time in Russia and unexpectedly found myself heading west without much of a plan.
Without having done much research.
72 hours later and I find myself on a bus, this time, heading south into Lithuania. As the river joins our path, I reflect on the last couple of days during my time in Riga.
>> Related reading:
The best things to do in St Petersburg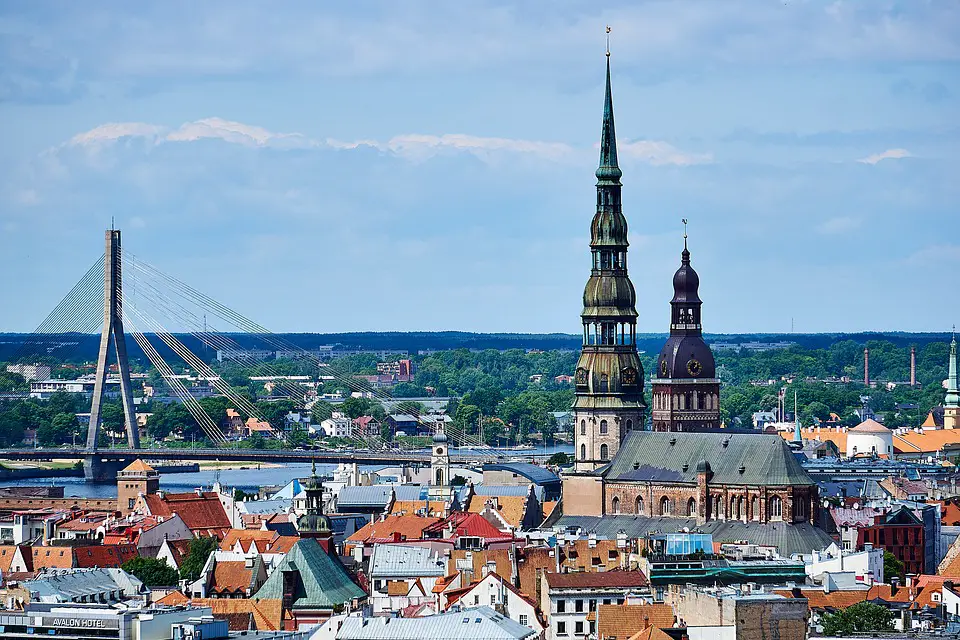 How to Spend One Day or a Weekend in Riga
As the 2014 European Capital of Culture, the year in which I visited, the city was alive with a number of cultural celebrations. I enjoyed getting lost in the historical cobblestone streets of the Old Town, discovering a mix of old and new, a burgeoning culinary scene, and amazing nightlife.

Needless to say I was pleasantly surprised.

Should you also find yourself in this intriguing city, something which I highly recommend, here are my recommendations on what to do during a weekend in Riga.
>> Related reading:
The perfect way to spend one day in Bratislava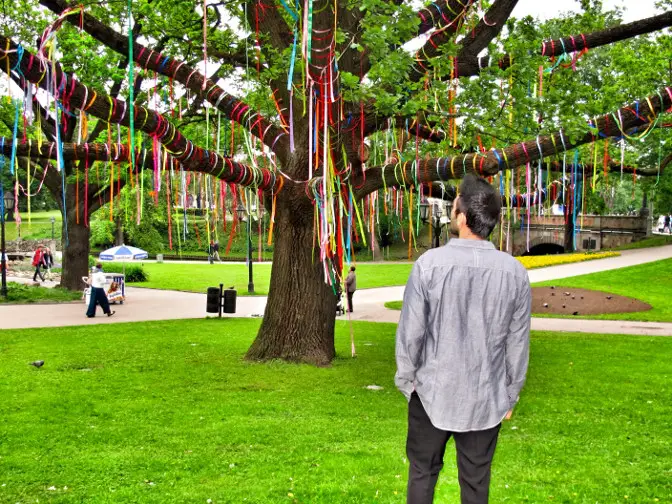 Where to Stay in Riga
On a quick break or weekend Riga visit you do not want to be wasting any time getting to the city centre by choosing an accommodation option that is far away from it.

I would recommend staying in the charming old town. The are a multitude of accommodation options from luxury hotels to cheap hostels.
>> Here are a couple of my favourite options:
Take a look and choose the one that's the most closely aligned with your requirements and budget-range.
Ok, now let's get to the good stuff….
THE TOP 10 THINGS TO DO IN RIGA:
WEEKEND GUIDE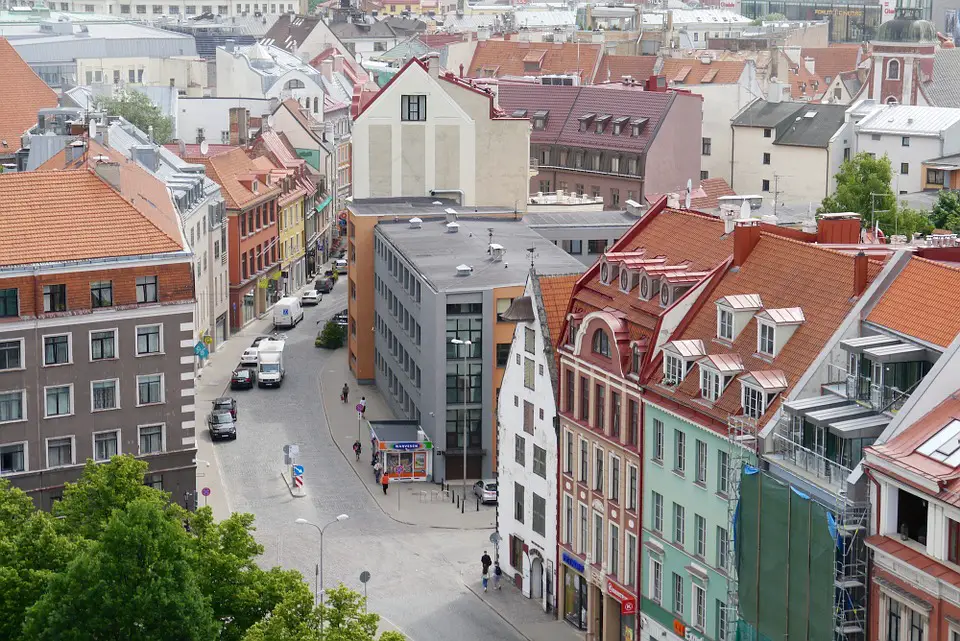 1| Treat your taste buds to some local delicacies at the Centrāltirgus Market
Walking around the Central Market- a vibrant, Soviet-style market – I was certainly spoilt for choice.

In one of the largest markets in Europe you can find everything from the freshest cherries to the strangest of fish. This colourful farmer's market, divided into five sections, is housed in old Zeppelin hangars making it difficult to miss.

Bonus: It has Riga's cheapest produce and is easily reachable from the old town by foot.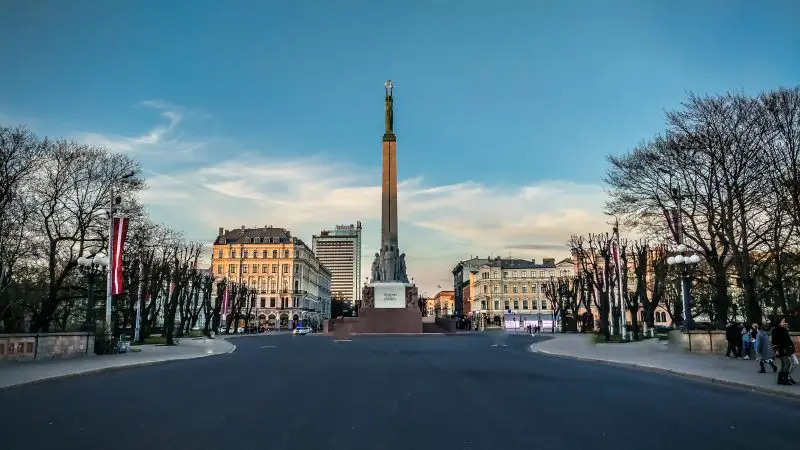 2| Enjoy the city's green space with a stroll through Bastejkalns
I then stumbled upon the Freedom Monument in the heart of the city.

A female liberty stands at the top of the tall structure holding up three stars, representing three regions of Latvia. Bastion Hill, a beautiful park, lies adjacent to this monument. So grab a sandwich and a book and head to this beautiful park to discover why it's a favourite spot among locals.

Bonus: The Latvian National Opera, a unique architectural piece of the 19th century is nearby. Check it out if you have time
>> Related reading:
My biggest surprise in Helsinki
3| Gain some historic knowledge at the Museum of Occupation
The Museum of Occupation is often rated as one of most important museums in the Baltics.

Through a collection of pictures, articles, weapons and more, the museum aims to show the effects of the Nazi occupation and the Soviet Union during and after World War II. Perfect if you want to learn more about what took place in Latvia during the occupations.

Travel-tip: Free entry, open 11am weekdays
And then even more knowledge at….
4| Visit the Latvian Ethnographic Open-Air Museum
As the name suggests, a dozens of farmhouses, churches and windmills provide a record of a bygone country life. Representing all five regions in one place. Perfect if you would like to know how life once was in Latvia.

Extra tip: To get there take bus #1 near Circus on Merkela street
>> Related reading:
the best words for all travel lovers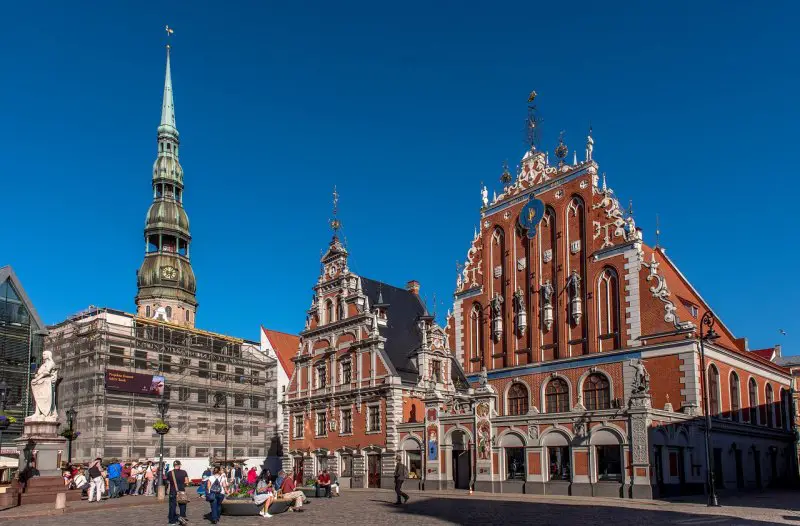 5| Admire the House of Blackheads
The House of Blackheads in Town Hall Square is an amazing piece of architecture that you certainly won't want to miss.
6| Discover the grandeur of the Orthodox Cathedral
This Cathedral, built in the middle of the 19th century, was converted from a church to a planetarium, cinema and cafeteria during Soviet times.

It has since been renovated and is now one of the largest and grandest structures in Riga.
7| Explore the Moscow District
The whole district with its old wooden houses and variety of churches is worth discovering.

There's also a flea market in the Russian section across the railways tracks, which is interesting.
>> Related reading:
The 25 best attractions and places to visit in Malta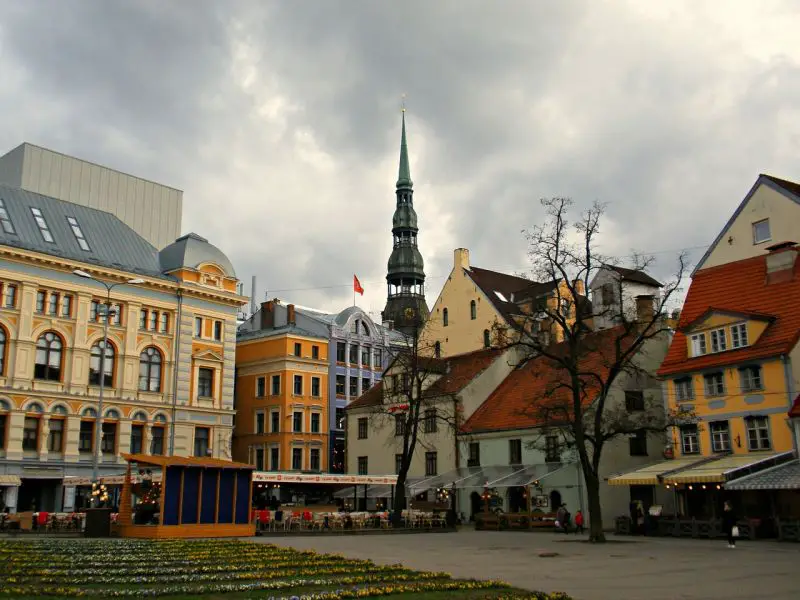 8| Get lost in Old Town charm
One of the nicest places to wander, with narrow streets that unexpectedly open into large squares or lead into wide boulevards.

Travel tip: Take the elevator to the top of Peter's Church Tower for a great view of the city, the river Daugava and the Gulf of Riga.
9| Admire Gutmanis Cave
Gutmanis cave is covered in graffiti dating back to the 16th century.

The caves are also filled with water that is said to have healing powers.
>> Related reading:
Your guide to visiting Edinburgh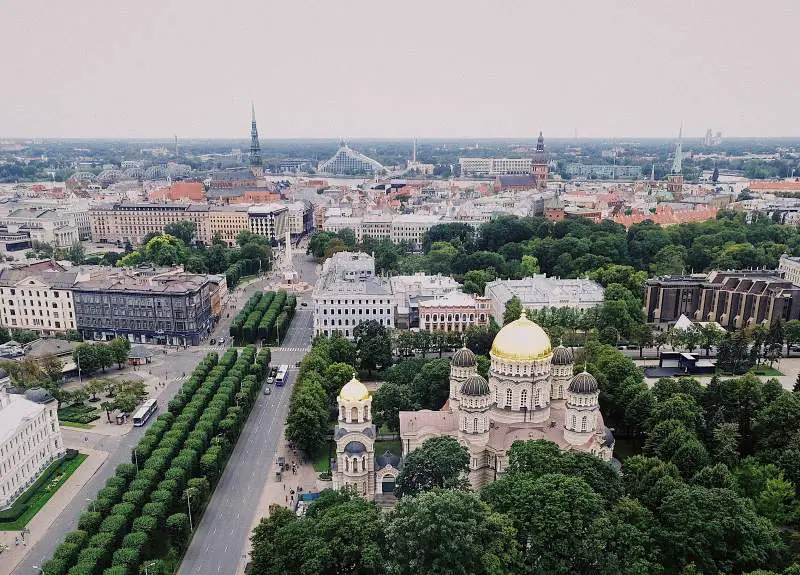 10| Be amazed at the incredible view from the Skyline Bar
Found on the 26th floor of the Radisson Hotel, Skyline Bar offers one of the best views in and of the city.

I couldn't get enough of the 360° all round view from here, revealing Riga in all its glory.

Travel tip: Go at sunset!
>> Related reading:
Where to find the best viewpoints in Paris
Additional tips for visiting Riga over a weekend
The Old Town centre is easily reachable from Riga airport (and reverse) by either taxi or bus.

Bus number 22 takes you to the Old Town or to the airport (Lidosta). There are 2 stops at the Old Town, depending on which part you need to arrive. Departure is every 15 minutes, depending on the time and day, and normally takes around 30 minutes.

Remember to validate your ticket. I met a few travellers, not being aware of the validation system so common in Europe, being fined as a result. This, despite having bought a ticket.

If you're visiting Riga during the peak summer season, it is recommended to book in advance, otherwise you will miss out on all of the coolest places to stay in the city.
OVER TO YOU….

Do you plan on visiting this part of the world at some point? Have you already visited Riga before? I would love to hear your impressions and thoughts in the comments below.

If you have any questions on how best to plan the ideal Riga weekend, let me know.
Have fun and never stop exploring,

✈ Rai
Don't forget to bookmark this for future travels, share this, and to sign up for more travel tips 🙂