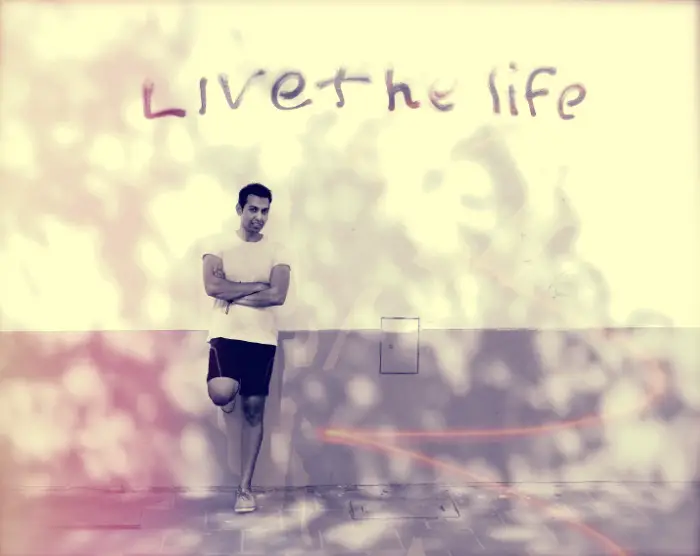 Fact: you are going to die
Yes: I've just started my about page on a morbid note

Yes: this is completely intentional

Yes: this goes against conventional thinking

Yes: this might chase some people away

No: I've never been one to care about what people think

No: I've never been one to follow nor conform to the rules and norms of society

So yes, you are going to die.
Your time here on this beautiful blue ball we call Home is finite.
Which means we need to stop with all the excuses.
Stop with all the drama, worry and negativity.
Stop just "trying to survive."
Stop wasting time living someone else's life.
Stop selling your soul simply to fill your pocket.
Stop coming home from work to stare blankly at the television, too exhausted to think about what you truly desire.
It's about time we thrived.
It's about time we set our hearts on fire.
It's about time we chased our dreams instead of dollars.
It's about time we acknowledged the humanity in each other and respect with Mother Earth.
It's about time we pursued our calling, our bliss and that which brings us most alive!
It's about time you lived the Life you Love
Because once it's all over, it's over.
There's no, "game over. press play. start again." There's only looking back on a life that could have been and a heart full of regret.
And what is hell but a place filled with regret and disappointment.
Fortunately, your heart is still beating. You've still got time.
But who knows how much more. Your dreams are lying dormant waiting for you to give them the word.
You can change all that,
Today is the day,
Today is that day…
Welcome to A Rai of Light
My home…
Driven by curiosity, courage, connection, growth, a need to experience all this world has to offer and a desire to inspire others along the way, I have decided to share my journey here..
To provide inspiration aka a-kick-in-the-butt in pursuit of your dormant dreams.
Your home
Here you will find travel tips, travel hacks, inspiring photography, art, stories of (mis)adventures and a World of more.
This site is about Travel.
Freedom.
Life.
Not just the external action of forward-motion and going places (although there will be a lot of this)…
But also travel of the journey within.
Here we look fear in the face and stare confidently back, without saying a word.
A quiet knowing…
That our dreams are worth a go.
That we are worth a go.
That there's so much more to life than what we have been thought to believe.
Join me on this journey as we figure this out and I help you discover this too.
Fear. Society. Religion. Convention. Tradition. Money. Call it what you will.
None of these have the power enough to stop us in our quest for living.
Truly spectacular living.
A life in which we are fully present and completely alive.
A life filled with gratitude.
A life of success as defined on our own terms.
A life that is free, wild and meaningful.
A life which makes our soul soar.
The wildest, most exhilarating, heart-throbbing, unforgettable experience.
Want to Travel the World and Live the Life You Love?
Let me show you how.
It is my intention with A Rai of Light to provide inspiration, showing you the exact steps needed to be taken in chasing your own dreams and creating that reality.
Friends, family and strangers alike, often wonder/ask how I'm able to travel so much.
If you find yourself repetitively scrolling through instagram, facebook, twitter, …, wondering how is it possible that some people are constantly traveling, constantly on the road while you're stuck at the same place day after day, wanting to do the same, you've come to the right place.
I am here to spill the secrets of the travel lifestyle and help you to travel longer, smarter, cheaper, better.
Most people are not living their truth because of fear.
I am here to help you become more fearless.
Become free.
Show you what is possible.
And inspire you to live the life you've been dreaming about for so long..
Let's figure out your dreams and goals. Filter out all the noise. Surround yourself with a supporting cast. And then push yourself in ways you never thought were possible.
You may just amaze and astonish yourself with what you are able to accomplish.
We're in this together.
Let's start now!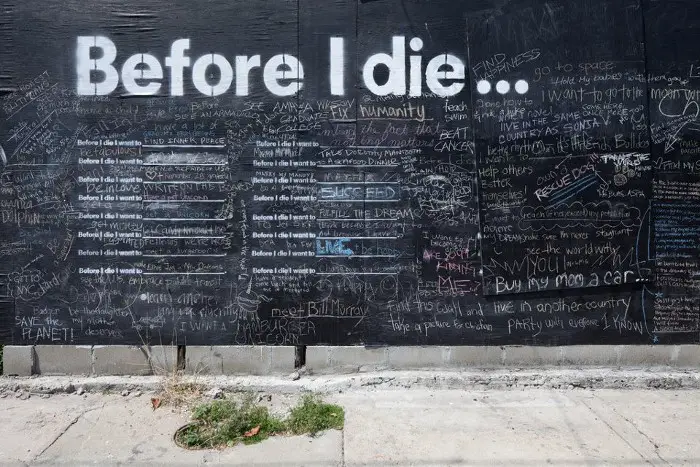 More about me:
Even though I am consciously aware of our finite "life" time, I am in no way a morbid person. Au contraire.
I am passionate about life. Curious. Adventurous. Wild. Fearless (almost). Free.
A free-spirit is the truest form.
Climbing Kilimanjaro for charity, voyaging through the Amazon Jungle and wandering through the fjords of Norway was just the beginning.
The World is incredibly beautiful and I want to travel = see it all, experience it all…
This very moment!
My (short) Story
During 2012 I set out on a one year sabbatical, leaving behind a highly lucrative role as corporate finance investment manager, throwing caution to the wind to follow the whispers of my heart and travel the world.
One year became two. Two years became… well, this waits to be seen. <– Watch this space.
"It's going to be one incredible adventure(!)"
I remember sitting at the airport terminal, overwhelmed with an excited anticipation. With unmatched levels of exhilaration about the unknown. Having no idea where I'll land up. Having no plan. Traveling on impulse. Wondering if it would live up to the expectation. Wondering if it would live up to the dream.
My dream.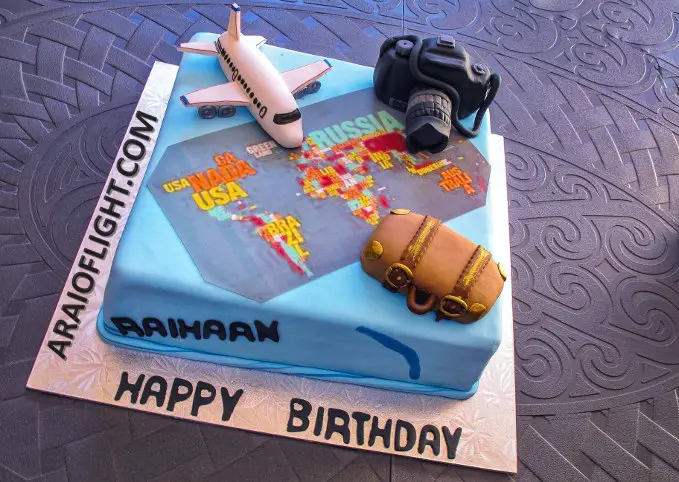 Searching. Learning. Growing.
61 countries later…
Yet my wanderlust for freedom + adventure + travel is more insatiable than ever.
Has it been everything I've wanted? Everything I've dreamed of, thus far?
Beyond….
And then some.
My world, my reality, has expanded in ways I never thought possible.
Sure, I don't have a big regular paycheck at the end of each month anymore, but I've grown more in the last two years than all of the other years behind a desk combined.
Along the way, I've become somewhat of a (self-taught) artist, loving capturing the magnificence of our world on canvas. The inspiration for the majority of my paintings have come from special moments in my travels.
I've made the conscious decision to pursue meaning and chase dreams over dollars and it has been a world-wind of un-believable experiences. Encountering diverse cultures, people, food, moments.
I've absolutely LOVED every moment! Both good and bad.
Moments so infused with passion and emotion, filled with the power enough to change the direction of my life.
Gratitude flows from the innermost recesses of my heart through my veins for being able to live this lifestyle. That a boy who grew up in the smallest of farm towns not even worthy of a map gets to see the world. I am grateful to be alive and realize that being alive is a precious gift. A gift for which we owe it to ourselves to do something remarkable with our lives.
First step to good living: Take a deeeeeeeep breath. Right now. Let it all go. And again.
Make the conscious decision, this very moment, to never settle again.
To allow yourself to be silently drawn by the whispering/calling/guiding of your internal compass/heart/intuition.
Thank you for stopping by and do make sure to come back for more!
I will be posting (read: providing inspiration) on a regular basis.
In the mean time, have a look around, explore this site and make yourself at home.
Prepare to travel more, have more fun, more adventure, the courage to kick collective thinking to the curb, live life to your fullest potential. A beautiful gift to all dreamers, travellers, misfits and world-changers.
Prepare to question every life decision you have made up until this point.
Now it's over to you. I'd love to hear from you. So, I want you to do three things:
If any part of this post resonated with you, please share the light by sharing this post using the options on the left or at the end of this article. As one of this site's original readers, I'm not just hoping you'll tell everyone about it. I'm counting on it : )

In the comments below, introduce yourself, tell me where you from and what makes you come alive and/or complete the following: "Before I die, I want to….."

If you're not subscribed yet, click here to get free monthly email updates, so we can stay in touch.

Let's connect on social media and be sure to say hi:
Instagram | Twitter | Facebook | Pinterest
You, my friend, are about to start living! You and Me –> we're going places. Fast.
Excited much?
Much Love,

— – ✈ Rai  (A Rai of light. Get it? ;))