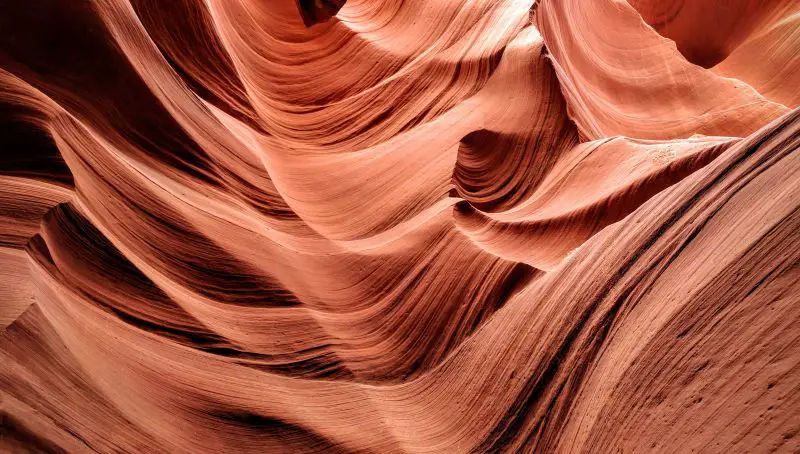 Open roads and blue skies, golden days and mountain trails, red rocks and desert scenes: Phoenix is all of this and more. 
No road trip in the U.S. is complete without a stop and a few days in Phoenix, the capital and most populous city of Arizona.
The Valley of the Sun, as it's also known, receives the most sunshine of any major city on Earth. But it's not just great weather and sports that draw visitors to Phoenix.
What follows are a couple of my most recommended attractions.
The weather will definitely play a part in determining what activities you choose to do and when you do them.
Phoenix gets hot
It isn't uncommon for the highs to reach between 104 and 107 degrees in the middle of summer. The flip side of this is that along with the heat come reduced prices for resorts, hotels, and rental cars.
Things to Do in Phoenix
Musical Instrument Museum
This world-class museum is so fantastic that anyone with even the slightest inclination toward music will be thrilled. The museum's diverse, one-of-a-kind musical collection offers opportunities for visitors to see, hear, and play instruments from around the world. This is the reason it's one of the top 20 museums in the United States. Expect to spend three or four hours at the Musical Instrument Museum, enthralled by high-tech audio and video technologies showcasing the instruments and their sounds.
The Heard Museum
Featuring Native American exhibits, The Heard Museum tells the story of the diverse local people and their culture through arts and crafts.
Desert Botanical Garden
A botanical garden like no other, the Desert Botanical Garden contains the largest collection of desert plants in the world and features a diverse range of arid plants and wildlife found in the Sonoran Desert. Explore the numerous walking paths to experience this natural wonder and the possibility of seeing unique desert wildlife, too.
Phoenix Art Museum
The Phoenix Art Museum is home to 18,000 works of art. The extensive collection of art spans from the Renaissance to the present, and the museum also hosts rotating exhibitions. General admission is $18, but visit on Wednesdays from 3 p.m. to 9 p.m. or from 10 a.m. to 5 p.m. on the second Saturday and Sunday of the month for free entry.
Hiking Trails
The city is surrounded by a multitude of hiking trails offering impressive views of the valley and the city.
Here are some hiking recommendations if you're looking for a little more adventure:
Camelback Mountain
Piestawa Peak Trails
Pinnacle Peak
Dreamy Draw Recreation Area
In a couple of minutes to a couple of hours, you'll find yourself in the desert, away from the hustle and bustle of the city. Bring good shoes and carry lots of water.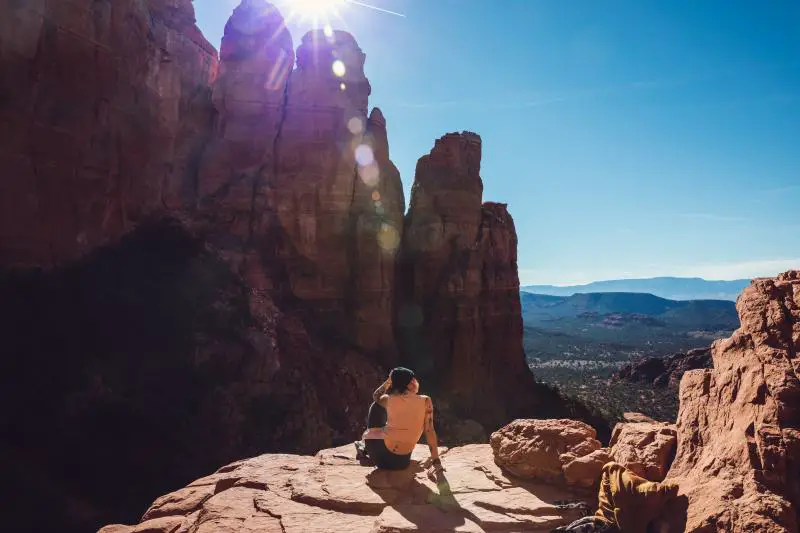 Other Activities in Phoenix
Should you have an interest in horseback riding, I would recommend McDonald's Ranch in Scottsdale or Ft. McDowell Adventures around Fountain Hills.
Visit the Phoenix Zoo and OdySea Aquarium in Scottsdale.
Tour Chase Field ballpark if you're into baseball and attend an Arizona Diamondbacks baseball game. Check the online schedule to see if they're playing at home during your visit.
Visit the Frank Lloyd Wright residence Taliesin West in Scottsdale if you have an interest in architecture and design.
Wander the Arizona Biltmore Waldorf Astoria resort for lunch and a drink by the pool.
Check out the imaginative wall-murals and street art on Roosevelt Row in Phoenix.
If You Have More Than a Few Days in Phoenix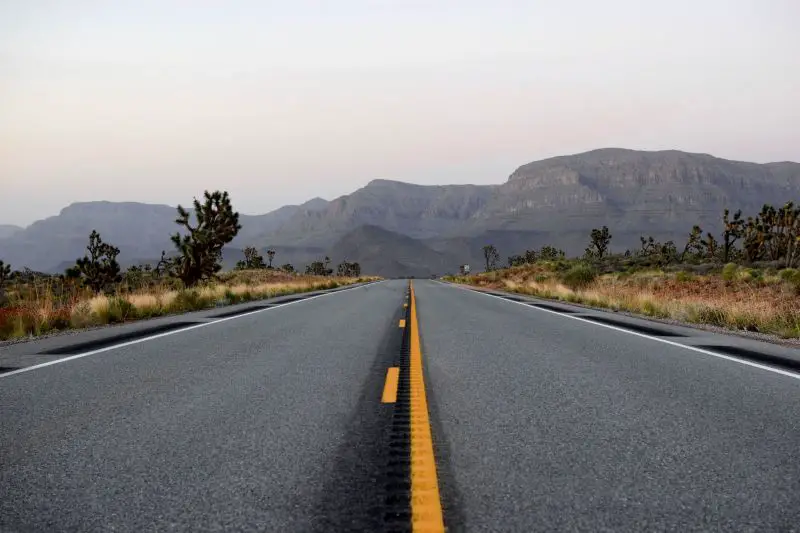 If you find yourself with plenty of days to spare in Phoenix, here a few more things to do:
1) A hot-air balloon ride is a wonderful way of experiencing the grandeur of the surrounding region from the air. The balloon rides usually take off from the north of the city.
2) Grand Canyon National Park and Sedona are perfect for overnight trips. Both are easy drives from Phoenix. Expect amazing scenery, landmarks, and wonderful hikes.
Where to Stay in Phoenix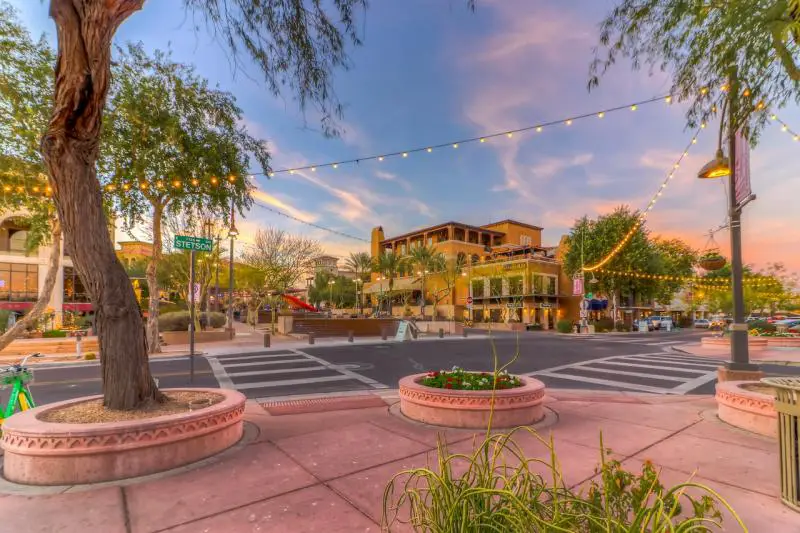 You will be spoilt for choice with the various accommodation options in Phoenix.
Two areas I would recommend are Tempe and Old Town Scottsdale.
Both are fun places in the Phoenix area with a multitude of great restaurants and hangout spots, along with a decent selection of shops, museums, and art galleries.
Here are a couple of my favorite accommodation options:
Best Views in Phoenix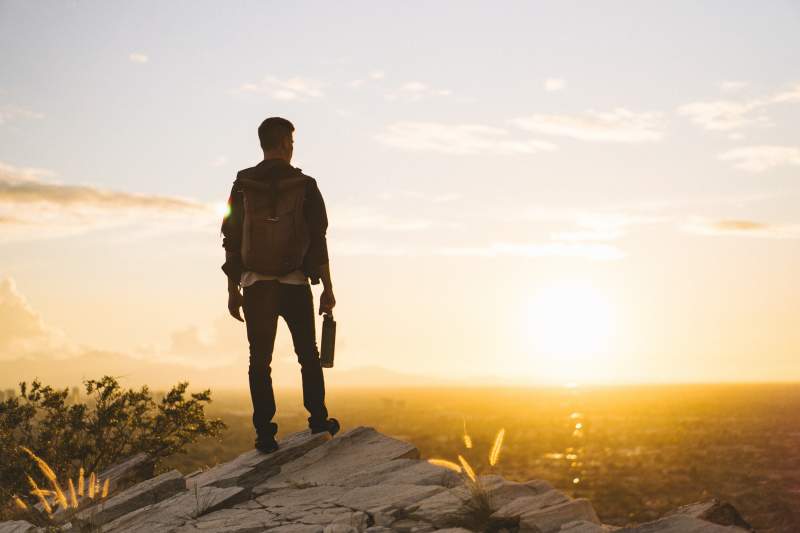 If you've been following my adventures for a while, chances are you know how much of a sucker I am for a good view.
In Phoenix, I'd recommend driving to the top of Southern Mountain for great views of the skyline below. You'll have lots of options, with the 50 miles of trails through the Sonoran Desert. Dobbins Lookout is the highest accessible point in the preserve.
Another possibility is the drive to Canyon with lookout points and pretty views much of the way.
If you find yourself in downtown Phoenix, the Compass Room is a good option.
If you happen to be in the Scottsdale area looking for a view, Orange Sky is another great selection.
Best Time to Visit Phoenix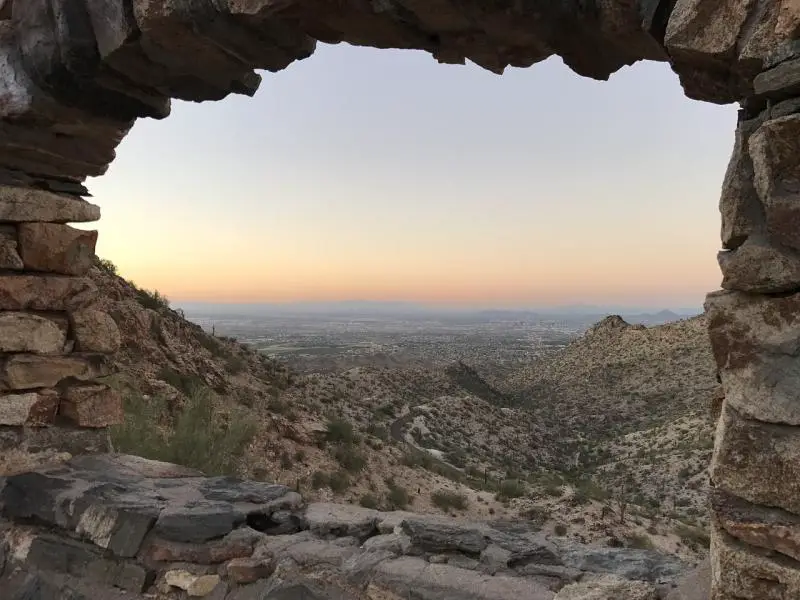 The first three months of the year are considered peak season, with March being the busiest and the most expensive time in Phoenix. In addition to having great weather, March is when the Cactus League and spring training happen. Expect high hotel and rental car prices during this period.
Temperatures soar in the summer, and this isn't the best time to visit unless your main interests are lounging by the pool all day. Instead, I'd say there are many benefits of visiting in the shoulder seasons of spring and fall.
Save this for later. Pin this to your Travel Board on Pinterest: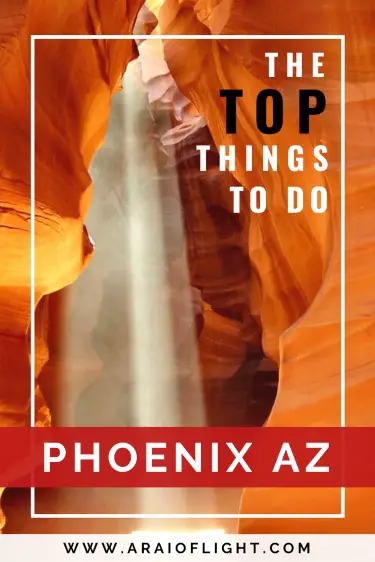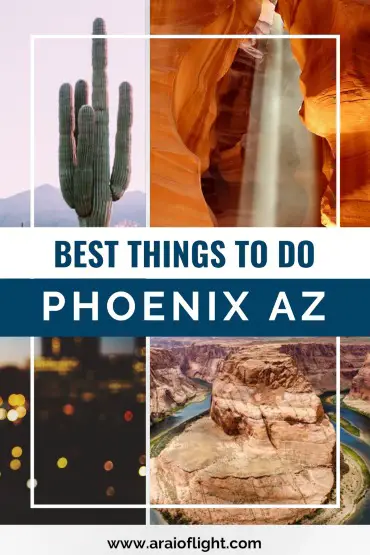 Have you been to this part of the world before? I'd love to hear some of your favorite things to do in Phoenix in the comments below.
If you've found this piece helpful, please take a moment to share with your friends using the social media buttons below.
Happy exploring,
Rai