101 Epic Mountain Quotes to get you High and Inspire an Adventure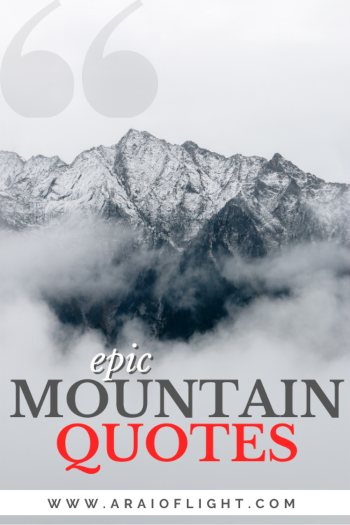 Hey fellow adventurer! Is it just me or are mountains just the most fascinating entity? Their landscapes are home to some of the most beautiful, most wild, and most breath-taking scenery on the planet. Every time I'm surrounded by towering mountain peaks, rolling hills as far as the eye can see, and the solidarity of it all, I feel connected, I feel alive, and I feel like I'm… home. And when we I'm not physically climbing mountains, I am thinking about them. Looking for some mountain quotes? Maybe some hiking quotes about walking in nature? You sure have come to the right place…
Maybe you're planning a trip to the mountains and are looking to be inspired. Maybe you've just returned from time in the mountains and are looking for some words that perfectly encapsulate your experience, for a private journal or publicly on Instagram.
Well, whatever the reason, I've got you covered ↡ ↡
Mountains have inspired men and women to put pen to paper and wax lyrical for hundreds of years. Find a complete list of my favorite quotes about mountains, accumulated from a variety of sources over the years. Let these words inspire you to seek adventure or keep encouraging you to keep climbing those mountains we face in everyday life.
I doubt you'll be able to cover this entire list in one sitting, so why not bookmark this page or save this post for later. The next time you are in need of a pick me up, or you are feeling uninspired with life, you can return to this post and be reminded that we all struggle, and part of life's big journey is pushing past the challenges that face us.
>> Read Next:

—> Kilimanjaro Climbing Routes Guide: All 6 routes
—> The Best Treks in Nepal
—> Articulate your love for travelling with these unique words
—> The Ultimate 100 Travel and Journey Quotes to Inspire You + See the World

BEAUTIFULLY INSPIRATIONAL
MOUNTAIN QUOTES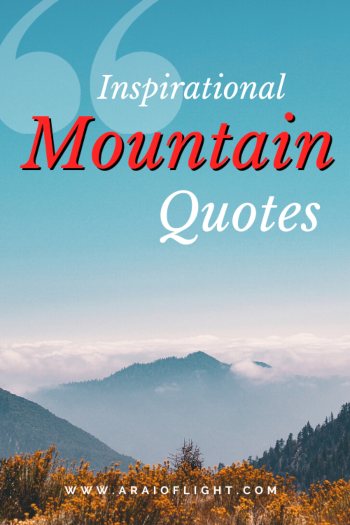 What is it about mountains that captures our greatest adventures and triumph? They play a role in teaching us what is really important in life and that while there is accomplishment in reaching the top, the real benefit is the growth we find within.
Mountains are a symbol for life: our struggles, our triumphs, and our journey.
This post is extensive. To make it easier to navigate I've split it into sections.

Click on the list item below to take you to the section that most interests you. Or if you're just looking for some mountain inspiration, keep scrolling to read the whole thing!
So here we go… my favorite inspirational, adventurous, motivational mountain sayings and quotes about hiking in nature!

I hope you find some that inspire you as much as many have done for me.

Get outside and adventure on!
---
Famous Quotes about Mountains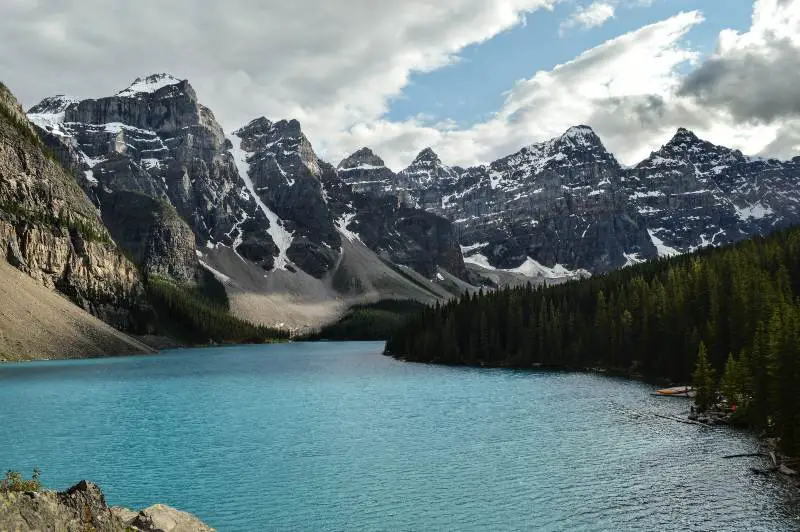 The mountains are calling and I must go — John Muir
Oh, these vast, calm, measureless mountain days, days in whose light everything seems equally divine, opening a thousand windows to show us, God — John Muir
The true miracle is not walking on water or walking in air, but simply walking on this earth

Thich Nhat Hanh
My father considered a walk among the mountains as the equivalent of churchgoing. — Aldous Huxley
We must walk consciously only part way toward our goal, and then leap in the dark to our success — Henry David Thoreau
The secret of the mountain is that the mountains simply exist, as I do myself: the mountains exist simply, which I do not. The mountains have no "meaning," they are meaning; the mountains are. The sun is round. I ring with life, and the mountains ring, and when I can hear it, there is a ringing that we share. I understand all this, not in my mind but in my heart, knowing how meaningless it is to try to capture what cannot be expressed, knowing that mere words will remain when I read it all again, another day. — Peter Matthiessen
Mountains are only a problem when they are bigger than you. You should develop yourself so much that you become bigger than the mountains you face — Idowu Koyenikan
Start calling yourself healed, happy, whole, blessed, and prosperous. Stop talking to God about how big your mountains are, and start talking to your mountains about how big your God is. — Joel Osteen
It is the faith that steers us through stormy seas, faith that moves mountains and faith that jumps across the ocean — Gandhi
If we just sit around hoping, wishing, and wondering if our dreams will come true, they won't. But if we have a dream and back it with faith and action, mountains will crumble, doors will open, and people will show up to help — David DeNotaris
Only when you drink from the river of silence shall you indeed sing. And when you have reached the mountain top, then you shall begin to climb. And when the earth shall claim your limbs, then shall you truly dance

Khalil Gibran
All mountain landscapes hold stories: the ones we read, the ones we dream, and the ones we create. George Kennedy
Mountains know secrets we need to learn. That it might take time, it might be hard, but if you just hold on long enough, you will find the strength to rise up. – Tyler Knott
I ascended the mountains to hear the voice of God, and was answered in echoes from afar ― Meeta Ahluwalia
Summit of a mountain is not the upper end of that mountain because every mountain has a soul higher than his body ― Mehmet Murat ildan
Deep down, at the molecular heart of life, the trees and we are essentially identical – Carl Sagan
Seek not to climb to mountain's top; Nor sail the oceans wide
For Paradise's happy glade; Is waiting deep inside — John McLeod
The journey of a thousand miles begins with a single step — Lao Tzu
Simple can be harder than complex: You have to work hard to get your thinking clean to make it simple. But it's worth it in the end because once you get there, you can move mountains. Steve Jobs
Your faith can move mountains and your doubt can create them. Swami Vivekananda
In a sense everything that is exists to climb. All evolution is a climbing towards a higher form. Climbing for life as it reaches towards the consciousness, towards the spirit. We have always honored the high places because we sense them to be the homes of gods. In the mountains there is the promise of… something unexplainable. A higher place of awareness, a spirit that soars. So we climb… and in climbing there is more than a metaphor; there is a means of discovery ― Rob Parker
Each stone, each bend cries welcome to him. He identifies with the mountains and the streams, he sees something of his own soul in the plants and the animals and the birds of the field — Paulo Coelho
---
Mountain Captions:
Short Mountain quotes for Instagram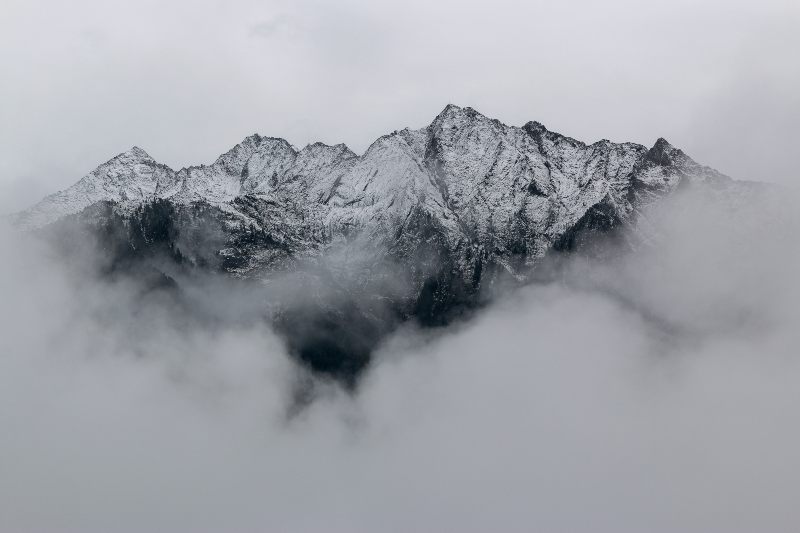 Hike more. Worry Less.
Don't climb a mountain for the world to see you. Climb a mountain so that you can see the world.
I am never lost in the mountains; it is where I found myself
Life should have more mountains and less stress.
Chasing angels or fleeing demons, go to the mountains. – Jeffrey Rasley
Somewhere between the bottom of the climb and the summit is the answer to the mystery why we climb – Greg Child
Life is good, but it is better in the mountains
All good things are wild and free.
Mountains are the beginning and the end of all natural scenery – John Ruskin
Not all those who wander are lost! — JRR Tolkien
Even a bad day of climbing is better than a good day at work. Unknown
Leave the road, take the trails — Pythagoras
Getting to the top is optional. Getting down is mandatory. – Ed Viesturs
Climb the mountains and get their good tidings. John Muir
I've realized that at the top of the mountain, there's another mountain — Andrew Garfield
I learn something every time I go into the mountains. – Michael Kennedy
You are not in the mountains. The mountains are in you. – John Muir
You don't need to climb a mountain to know that it's high – Paulo Coelho
Every mountain top is within reach if you just keep climbing – Barry Finlay
It is not the mountain we conquer but ourselves – Edmund Hillary
An early-morning walk is a blessing for the whole day – Henry David Thoreau
The violets in the mountains have broken the rocks – Tennessee Williams
May your trails be crooked, winding, lonesome, dangerous, leading to the most amazing view – Edward Abbey
He who climbs upon the highest mountains laughs at all tragedies, real or imaginary – Friedrich Nietzsche
If the path be beautiful, let us not ask where it leads – Anatole France
The mountains are calling and I must go — John Muir
It feels good to be lost in the right direction
Let's wander where the wifi is weak.
I yearn for mountains that I have never seen.
A forest bird never wants a cage – Henrik Ibsen
Today is your day! Your mountain is waiting, So… get on your way! – Dr. Seuss
The clearest way into the Universe is through a forest wilderness. – John Muir
Life's a bit like mountaineering, never look down – Edmund Hillary
It isn't the mountains ahead to climb that wear you out; it's the pebble in your shoe — Muhammad Ali
The top of one mountain is always the bottom of another — Marianne Williamson
The summit is what drives us, but the climb itself is what matters — Conrad Anker
Man can climb to the highest summits, but he cannot dwell there long — George Bernard Shaw
You can't move mountains by whispering at them – Pink
Men trip not on mountains they trip on molehills. Chinese Proverb
Be like a mountain; do not let anything disturb your inner peace. Debasish Mridha
Coffee, Mountains, Adventure
Climbing is my art; I get so much joy and gratification from it – Jimmy Chin
Mountains are freedom. Treat them respectfully – Conrad Anker
Real freedom lies in wildness, not in civilization – Charles Lindbergh
Nature is not a place to visit. It is home – Gary Snyder
I took a walk in the woods and came out taller than trees – Henry David Thoreau
Of all the paths you take in life, make sure a few of them are dirt. – John Muir
There is no wifi in the forest, but you will make better connection.
I took the one less travelled by, and that has made all the difference. – Robert Frost
If you think you've peaked, find a new mountain
A little more altitude, a little less attitude.
When preparing to climb a mountain, pack a light heart – Dan May
Mountains don't kill people, they just sit there – Ed Viesturs
I didn't go up there to die. I went up there to live – Reinhold Messner
The best climber in the world is the one having the most fun – Alex Lowe
You have to climb a mountain before you can enjoy the view — Unknown
Be still like a mountain and flow like a great river — Lao Tzu
Going to the mountains is like going home – John Muir
Climb the mountain so you can see the world, not so the world can see you. — David McCullough Jr.
We can climb mountains with self-love. — Samira Wiley
Life is not measured by the number of breaths we take, but by the moments that take our breath away
In the woods we return to reason and faith — Ralph Waldo Emerson
Earth laughs in flowers — Ralph Waldo Emerson
When was the last time you did something for the first time?
I'm the sort of person who needs a big mountain in front of me to climb. Katarina Witt
I go to seek a great perhaps – John Green
A walk in nature walks the soul back home — Mary Davis
Each fresh peak ascended teaches something — Sir Martin Conway
It took some time to climb, but the view is more than worth it.
We should all look up to the mountains. They stay grounded and keep their heads high.
Feel free to go where you feel most alive.
Only by making a big effort will you get to the top.
There's always a higher mountain, but don't forget the ones that you've already climbed.
Faith Moves Mountains
---
Funny Mountain Captions and Sayings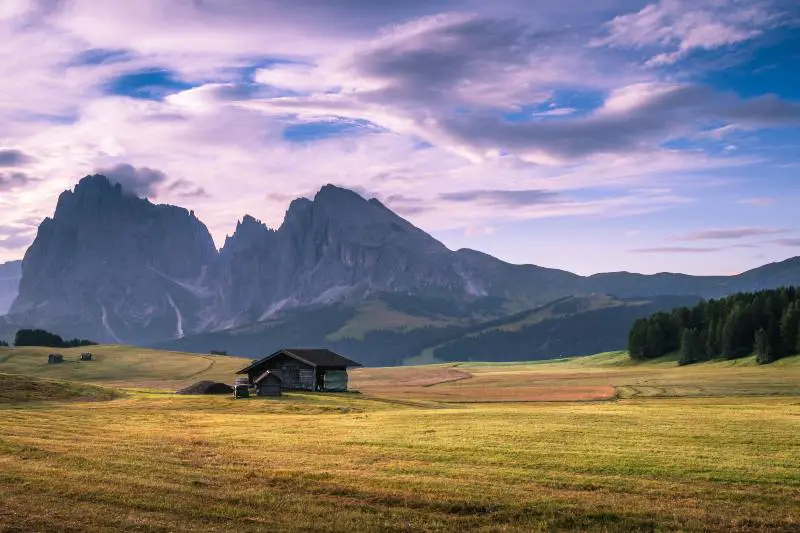 How are mountains able to see? They peak!
Climbing may be hard, but it's easier than growing up ― Stewart M. Green
If you can survive camping with someone, you should marry them on the way home. – Yvonne Prinz
The simple fact is this: when you go to Alaska, you get your ass kicked. – Mark Twight
For a climber, saying that you are stopping by Everest is like saying that you are stopping by to see God. – Roland Smith
There are only three sports: bullfighting, motor racing, and mountaineering; all the rest are merely games. – Ernest Hemingway
The mountains are beautiful but they are not worth dying for. — Greg Child
You need mountains, long staircases don't make good hikers – Amit Kalantri
Space Mountain may be the oldest ride in the park, but it has the longest line — Ric Flair
The farthest mountain is the one you think you can never reach and it may even be just by the side of you! — Mehmet Murat ildan
There is no such thing as bad weather, just soft people — Bill Bowerman
Mountains really peak my interest.
Plateaus might be the highest form of flattery, but Mountains are forever.
Paradise doesn't have to be tropical.
I can't understand why men make all this fuss about Everest — it's only a mountain. – Junko Tabei
Sleeping bags are the soft tacos of the bear world — Bears
DEET is nature's cologne — Every Hiker
It's completely unstylish to get stuffed in the mountains… I want to die with my feet up in front of the fire drinking a glass of red wine aged about 95 – Kenton Cool
Money can't buy happiness, but it can buy a camper, which is kind of the same thing. – Unknown
Climbing's a bit like masturbation – it's quite fun while you're doing it but no-one really wants to hear you talk about it or look at pictures of you doing it – Andy Kirkpatrick
Camping hair, but I don't care.
On cloud nine. Or was it ten? The sky is pretty open so it is hard to keep count.
No polluted air, traffic noise, angry neighbors. Might move here for good.
I love you to the mountains and back
---
Nature, Clouds and River Mountain Quotes
To walk in nature is to witness a thousand miracles – Mary Davis
To be whole. To be complete. Wildness reminds us what it means to be human, what we are connected to rather than what we are separate from – Terry Williams
May your trails be crooked, winding, lonesome, dangerous, leading to the most amazing view. May your mountains rise into and above the clouds – Edward Abbey
Nature has been for me, for as long as I remember, a source of solace, inspiration, adventure, and delight; a home, a teacher, a companion – Lorraine Anderson
The lake and the mountains have become my landscape, my real world – Georges Simenon
Nature is my springboard. From her, I get my initial impetus. I have tried to relate the visible drama of mountains, trees, and bleached fields with the fantasy of wind blowing and changing colors and forms. – Milton Avery
Reading about nature is fine, but if a person walks in the woods and listens carefully, he can learn more than what is in books, for they speak with the voice of God – George Washington Carver
The ground we walk on, the plants and creatures, the clouds above constantly dissolving into new formations – each gift of nature possessing its own radiant energy, bound together by cosmic harmony – Ruth Bernhard
I understood at a very early age that in nature, I felt everything I should feel in church but never did. Walking in the woods, I felt in touch with the universe and with the spirit of the universe – Alice Walker
I'm always astonished by a forest. It makes me realize that the fantasy of nature is much larger than my own fantasy. I still have things to learn – Gunter Grass
Sun, rain, curving sky mountain, oceans, leaf and stone star shine, moon glow you're all that I can call my own — Maya Angelou

The greatest threat to the planet is the belief someone else will take care of it — Robert Swan
In the presence of eternity, the mountains are as transient as the clouds – Robert Ingersoll
I go to nature to be soothed and healed, and to have my senses put in order. – John Burroughs
If people sat outside and looked at the stars each night, I'll bet they'd live a lot differently. – Bill Watterson
Nature is one of the most underutilized treasures in life. It has the power to unburden hearts and reconnect to that inner place of peace – Janice Anderson
None of nature's landscapes are ugly so long as they are wild — John Muir
As long as I live, I'll hear waterfalls and birds and winds sing. I'll interpret the rocks, learn the language of flood, storm, and the avalanche — John Muir
Adopt the pace of nature: her secret is patience — Ralph Waldo Emerson
Go out, go out I beg of you And taste the beauty of the wild. Behold the miracle of the earth with all the wonder of a child — Edna Jaques
Most men take the straight and narrow. A few take the road less traveled. I chose to cut through the woods.
Nothing is more beautiful than the loveliness of the woods before sunrise — George Carver
Having climbed all over the world, to be at the foot of an 8,000 m mountain made me realise how small we are compared to nature, which made me respect it — Edurne Pasaban
I went to the woods because I wished to live deliberately, to front only the essential facts of life, and see if I could not learn what it had to teach, and not, when I came to die, discover that I had not lived. I did not wish to live what was not life, living is so dear; nor did I wish to practice resignation, unless it was quite necessary. I wanted to live deep and suck out all the marrow of life, to live so sturdily and Spartan-like as to put to rout all that was not life, to cut a broad swath and shave close, to drive life into a corner, and reduce it to its lowest terms — Henry David Thoreau
In nature, nothing is perfect and everything is perfect. Trees can be contorted, bent in weird ways, and they're still beautiful – Alice Walker
My wish is to stay always like this, living quietly in a corner of nature. – Claude Monet
Look deep into nature, and then you will understand everything better – Albert Einstein
The wilderness holds answers to questions we have not yet learned to ask. – Nancy Newhall
Those who contemplate the beauty of the earth find reserves of strength that will endure as long as life lasts. There is something infinitely healing in the repeated refrains of nature—the assurance that dawn comes after night, and spring after winter. – Rachel Carson
The beauty of the natural world lies in the details — Natalie Angier  
I felt my lungs inflate with the onrush of scenery—air, mountains, trees, people. I thought, 'This is what it is to be happy — Sylvia Plath
The environment, after all, is where we all meet, where we all have a mutual interest. It is one thing that all of us share. It is not only a mirror of ourselves, but a focusing lens on what we can become — Bird Johnson
Shut down the noise and enjoy nature's beauty in silence.
---
Best Climbing Quotes about
Conquering Mountains
Climb the mountain not to plant your flag, but to embrace the challenge, enjoy the air and behold the view. Climb it so you can see the world, not so the world can see you – David McCullough Jr.
There's no glory in climbing a mountain if all you want to do is to get to the top. It's experiencing the climb itself – in all its moments of revelation, heartbreak, and fatigue – that has to be the goal – Karyn Kusama
Without mountains, we might find ourselves relieved that we can avoid the pain of the ascent, but we will forever miss the thrill of the summit. And in such a terribly scandalous trade-off, it is the absence of pain that becomes the thief of life – Craig D. Lounsbrough
The choices we make lead up to actual experiences. It is one thing to decide to climb a mountain. It is quite another to be on top of it – Herbert A. Simon
Accidents on big mountains happen when people's ambitions cloud their good judgment. Good climbing is about climbing with heart and with instinct, not ambition and pride – Bear Grylls
The special forces gave me the self-confidence to do some extraordinary things in my life. Climbing Everest then cemented my belief in myself — Bear Grylls
You don't need to climb a mountain to know that it's high – Paulo Coelho
Every mountain top is within reach if you just keep climbing – Barry Finlay
It is not the mountain we conquer but ourselves – Edmund Hillary
Despite all I have seen and experienced, I still get the same simple thrill out of glimpsing a tiny patch of snow in a high mountain gully and feel the same urge to climb towards it – Edmund Hillary
I think I mainly climb mountains because I get a great deal of enjoyment out of it. I never attempt to analyze these things too thoroughly, but I think that all mountaineers do get a great deal of satisfaction out of overcoming some challenge which they think is very difficult for them, or which perhaps may be a little dangerous – Edmund Hillary
Over every mountain, there is a path, although it may not be seen from the valley – Theodore Roethke
Never measure the height of a mountain until you have reached the top. Then you will see how low it was – Dag Hammarskjold
You keep putting one foot in front of the other, and then one day you look back and you've climbed a mountain — Tom Hiddleston
We all need to plant seeds in order to spring to life. Similarly, you can't climb a mountain starting at the top. It takes preparation, tools, skills and a set path to follow one step at a time — Catherine Pulsifer
The experienced mountain climber is not intimidated by a mountain – he is inspired by it. The persistent winner is not discouraged by a problem – he is challenged by it. Mountains are created to be conquered; adversities are designed to be defeated; problems are sent to be solved. It is better to master one mountain than a thousand foothills — William Arthur Ward
It is almost impossible to watch a sunset and not dream — Bern Williams
And if someday, my sons ask, "Dad, why did you choose to climb?" Smiling, I'll reply, I climbed so you could fly – Mekael Shane
Climb if you will, but remember that courage and strength are nought without prudence, and that a momentary negligence may destroy the happiness of a lifetime. Do nothing in haste; look well to each step; and from the beginning think what may be the end – Edward Whymper
When you scale a mountain, you have to leave your ego at home ― Anthony Hincks
There are two kinds of climbers: those who climb because their heart sings when they're in the mountains, and all the rest – Alex Lowe
You don't climb mountains without a team, you don't climb mountains without being fit, you don't climb mountains without being prepared and you don't climb mountains without balancing the risks and rewards. And you never climb a mountain on accident – it has to be intentional – Mark Udall
The climb speaks to our character, but the view, I think, to our souls ― Lori Lansens
There is always a mountain ahead, that must be conquered ― Lailah Akita
I'm always looking for a new challenge. There are a lot of mountains to climb out there. When I run out of mountains, I'll build a new one – Sylvester Stallone
The mainstream audience has a certain picture of what climbing is all about: man conquering mountain. But you can't conquer a mountain, though it may conquer you – Jimmy Chin
Whatever that means, however you got on that mountain, why not try to climb it? And do it in your own way – Stephen Curry
Because in the end, you won't remember the time you spent working in an office or mowing the lawn. Climb that goddamn mountain. – Jack Kerouac
Mountains are like Challenges. I climb upon them and then face them ― Sagar Gosavi
Nobody climbs mountains for scientific reasons. Science is used to raise money for the expeditions, but you really climb for the hell of it – Edmund Hillary
As a professional climber, that's the question you always get: Why, why, why? It's an ineffable thing; you can't describe it – Jimmy Chin
On climbs, there is a general way we manage fear. We look at things objectively, separating out perceived risk from real risk. You can really bring down the level of fear by knowing the real risks and setting aside the others. You also know that panicking just makes things worse. – Jimmy Chin
There is probably no pleasure equal to the pleasure of climbing a dangerous Alp; but it is a pleasure which is confined strictly to people who can find pleasure in it ― Mark Twain
Mountain climbing is extended periods of intense boredom, interrupted by occasional moments of sheer terror.
Identifying and overcoming natural fear is one of the pleasing struggles intrinsic to climbing. ― Alex Lowe
Life is brought down to the basics: if you are warm, regular, healthy, not thirsty or hungry, then you are not on a mountain… Climbing at altitude is like hitting your head against a brick wall — it's great when you stop ― Chris Darwin
You cannot stay on the summit forever; you have to come down again. So why bother in the first place ? Just this: What is above knows what is below, but what is below does not know what is above. One climbs, one sees. One descends, one sees no longer, but one has seen. There is an art of conducting oneself in the lower regions by the memory of what one saw higher up. When one can no longer see, one can at least still know ― René Daumal
The mountain decides whether you climb or not. The art of mountaineering is knowing when to go, when to stay, and when to retreat – Ed Viesturs
The Matterhorn is climbed for a variety of reasons, but first and foremost it is climbed because it is the Matterhorn — Gaston Rebuffat
It's always further than it looks. It's always taller than it looks. And it's always harder than it looks – Reinhold Messner
The best part of climbing is when it all clicks and gravity ceases to exist. – Chris Sharma
I've tried many sports, but climbing is the best. The beauty of this sport is that no matter how good you get, you can always find a way to challenge yourself – Randy Leavitt
Stand at the base and look up at 3,000 feet of blankness. It just looks like there's no way you can climb it. That's what you seek as a climber. You want to find something that looks absurd and figure out how to do it – Tommy Caldwell
There's a constant tension in climbing, and really all exploration, between pushing yourself into the unknown but trying not to push too far. The best any of us can do is to tread that line carefully – Alex Honnold
I'm not thinking about anything when I'm climbing, which is part of the appeal. I'm focused on executing what's in front of me – Alex Honnold
Mountain climbing is my passion, and to empower women through my expeditions is the reason – Samina Baig
Today, climbing has shown me a courageous, strong side of myself, a beautiful bravery. Other days I've seen pitiful weakness. I've watched myself crawl, belly-flat, across a mountainous landscape of fear. Climbing has shown me that I am all of these things: strong and weak, brave and cowardly, both immune to and at the mercy of the fear of death, all at the same time. Risk is the fee to learn these lessons. The cost is not negotiable. It is a price that, for now, I pay gladly – Steve House
Climbing a mountain represents a chance to be briefly free oneself of the small concerns of our common lives, to strip off non-essentials, to come down to the core of life itself. Food, shelter,, and friends – these are the essentials, these plus faith and purpose and a deep and unrelenting determination – Mateo Cabello
You do not climb a mountain like Everest by trying to race ahead on your own, or by competing with your comrades. You do it slowly are carefully, by unselfish teamwork. Certainly I wanted to reach the top by myself; it was the one thing that I had dreamed of all my life. But if the lot fell to someone else, I would take it like a man, and not a crybaby — for that is the mountain way – Tenzing Norgay
Everest has always been a magnet for kooks, publicity seekers, hopeless romantics and others with a shaky hold on reality – Jon Krakauer
Many years ago the great British explorer George Mallory — who was to die on Mount Everest — was asked why did he climb it. He said, 'Because it is there.' Well, space is there, and we're going to climb it. And the moon and planets are there. And new hopes for knowledge and peace are there – John F. Kennedy
When I rest I feel utterly lifeless except that my throat burns when I draw breath… I can scarcely go on. No despair, no happiness, no anxiety. I have not lost the mastery of my feelings, there are actually no more feelings. I consist only of will. After each few meters this too fizzles out in unending tiredness. Then I think nothing. I let myself fall, just lie there. For an indefinite time I remain completely irresolute. Then I make a few steps again. – Reinhold Messner
---
Mountain Quotes about Life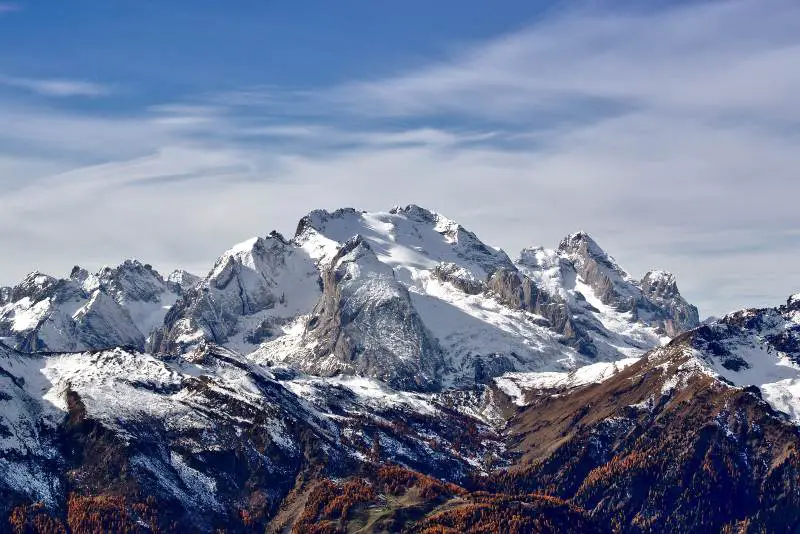 Courage wasn't a matter of taking the whole mountain in a single massive leap. Courage was taking it one step at a time, doing what was necessary now, preparing for the next step, and refusing to worry about whether some step in the future would be the one that would break him — Kell Tainer
Everyone wants to live on top of the mountain, but all the happiness and growth occurs from climbing it — Unknown
Thousands of tired, nerve-shaken, over-civilized people are beginning to find out that going to the mountains is going home; that wildness is a necessity – John Muir
Everybody wants to reach the peak, but there is no growth on the top of a mountain. It is in the valley that we slog through, the lush grass and rich soil, learning and becoming what enables us to summit life's next peak – Andy Andrews
What would be ugly in a garden constitutes beauty in a mountain – Victor Hugo
I am convinced that the jealous, the angry, the bitter and the egotistical are the first to race to the top of mountains. A confident person enjoys the journey, the people they meet along the way and sees life not as a competition. Shannon Alder
It's important to know that words don't move mountains. Work, exacting work moves mountains. Danilo Dolci
Human life is far more important than just getting to the top of a mountain. – Edmund Hillary
While on top of Everest, I looked across the valley towards the great peak Makalu and mentally worked out a route about how it could be climbed. It showed me that even though I was standing on top of the world, it wasn't the end of everything. I was still looking beyond to other interesting challenges – Edmund Hillary
Earth and sky, woods and fields, lakes and rivers, the mountain and the sea, are excellent schoolmasters, and teach some of us more than we can ever learn from books – John Lubbock
If you cannot understand that there is something in man which responds to the challenge of this mountain and goes out to meet it, that the struggle is the struggle of life itself upward and forever upward, then you won't see why we go –Edmund Hillary
In my afternoon walk, I would fain forget all my morning occupations and my obligations to society – Henry David Thoreau
Just remember, once you're over the hill you begin to pick up speed — Charles Schulz
Carve a tunnel of hope through the dark mountain of disappointment — Martin Luther King
Never be afraid to seek help to get back on your feet. It doesn't matter how many times you lose your way, keep on keepin' on and one of these times you'll finally reach the destination you've been looking for — Carson Tompkins
Life is a mountain of solvable problems, and I enjoy that – James Dyson
No matter how tall the mountain is, it cannot block the sun. Chinese Proverb
…only if you've been in the deepest valley can you ever know how magnificent it is to be on the highest mountain — Richard Nixon
When faced with a large project, remember you move a mountain one stone at a time — Catherine Pulsifer
If we never go through any valleys how will we know when we've reached a mountain top? How will we know if the mountain is even any good if all our lives we stay up on the mountain and never experience any valleys? I know we'd all like to avoid those "valleys" at all costs, but the most growth for anything happens during adversity — Kim Bloomer
From a distance, it may appear that there is only one mountain. Sometimes, the distance to the first mountain is enough of a stretch before looking beyond. Life is much the same way in that we all can see at least one mountain that's visible… Every person in every country, in every city, town, village or rural area has a mountain in their life. This mountain may take on several shapes and sizes but it is a mountain; it's your personal mountain — Byron Pulsifer
The funny thing though is how life's mountain seems to take on a different pitch and steepness when they move out. It seems, that for a short while anyways, one gets to delve into a normal life doing what you always wanted to do, going anywhere you want — Byron Pulsifer
Do what you will, withdraw to the mountains, sit in a forest, you cannot live in isolation. You can live only in relationship, and as long as relationship is not understood, there can be no right action. Right action comes in understanding relationship, which reveals the process of oneself — Jiddu Krishnamurti
Maybe you will have to accept blame for a situation you did not create, or you may have to apologize even though you did nothing wrong. But, the real point is that everyone faces a relationship mountain sooner or later and that it is up to the individual who sees the mountain to initiate the resolution — Byron Pulsifer
Just remember that a mountain is not taken down in one big scoop but is done by taking one small chuck away at time — Byron Pulsifer,
Women need opportunity and encouragement. If a girl can climb mountains, she can do anything positive within her field of work – Samina Baig
If we choose to walk into a forest where a tiger lives, we are taking a chance. If we swim in a river where crocodiles live, we are taking a chance. If we visit the desert or climb a mountain or enter a swamp where snakes have managed to survive, we are taking a chance – Peter Benchley
Great men are rarely isolated mountain peaks; they are the summits of ranges – Thomas Higginson
If a man walks in the woods for love of them half of each day, he is in danger of being regarded as a loafer. But if he spends his days as a speculator, shearing off those woods and making the earth bald before her time, he is deemed an industrious and enterprising citizen – Henry David Thoreau
May your dreams be larger than mountains and may you have the courage to scale their summits – Harley King
What's important is how frequently you're happy, not how intensely. Those peaks of happiness – getting swept off your feet, scaling a mountain top, winning a bundle in Las Vegas – are nice, but happiness comes down to being quietly content most of the time — Dr. Joyce Brothers
Never cry because you have mountains of problem in your hands to solve. Always smile because each problems will someday resolve — Santosh Kalwar


A single man of one, only pebbles can be moved, but many men together, stands no mountain that can't move — Robert Hensel
Great things are done when men and mountains meet; this is not done by jostling in the street — William Blake

Furl your passion with action, and let that action come from determination, and where determination will guide you through the most difficult of mountain passes just like a well-prepared engine — Byron Pulsifer
The man who moves a mountain begins by carrying away small stones — Confucius

It is not enough to sing when the sun shines and the road lies level. We must learn to sing most lustily when the light fades and the mountain is steep — Brad Hanson
Live your life each day as you would climb a mountain. An occasional glance towards the summit keeps the goal in mind, but many beautiful scenes are to be observed from each new vantage point — Harold Melchart
On tops of mountains, as everywhere to hopeful souls, it is always morning — Henry David Thoreau
Be master of your petty annoyances and conserve your energies for the big, worthwhile things. It isn't the mountain ahead that wears you out – it's the grain of sand in your shoe — Robert Service
Love and gratitude can part seas, move mountains, and create miracles — Rhonda Byrne
In the latter years of your life, your happiness and your self-esteem will be determined by the mountains you surmounted, the valleys you climbed out of, and the life and/or career that you forged for yourself — Maya Angelou
Life is full of nuances and bumps, and slides and hills. There is always a challenge to meet, a mountain to climb, a river to cross but there is also the beauty of the moment, the peace of a babbling brook, the quiet solitude of sitting alone with nature, and the comfort found in friendship — Catherine Pulsifer

Success comes to those who have an entire mountain of gold that they continually mine, not those who find one nugget and try to live on it for fifty years – John C. Maxwell
Any coward can sit at home and criticize a pilot for flying into a mountain in a fog. But I would rather by far die on a mountainside than in bed ― Charles Lindbergh
After climbing a great hill, one only finds that there are many more hills to climb ― Nelson Mandela
Those who dwell among the beauties and mysteries of the earth are never alone or weary of life — Rachel Carson
The cliche is that life is a mountain. You go up, reach the top and then go down — Jeanne Moreau
When we tire of well-worn ways, we seek for new. This restless craving in the souls of men spurs them to climb, and to seek the mountain view — Ella Wilcox
Our task, regarding creativity, is to help children climb their own mountains, as high as possible. No one can do more — Loris Malaguzzi
There is no such sense of solitude as that which we experience upon the silent and vast elevations of great mountains. Lifted high above the level of human sounds and habitations, among the wild expanses and colossal features of Nature, we are thrilled in our loneliness with a strange fear and elation – an ascent above the reach of life's expectations or companionship, and the tremblings of a wild and undefined misgivings – J Fanu
---
Deep Quotes about Mountains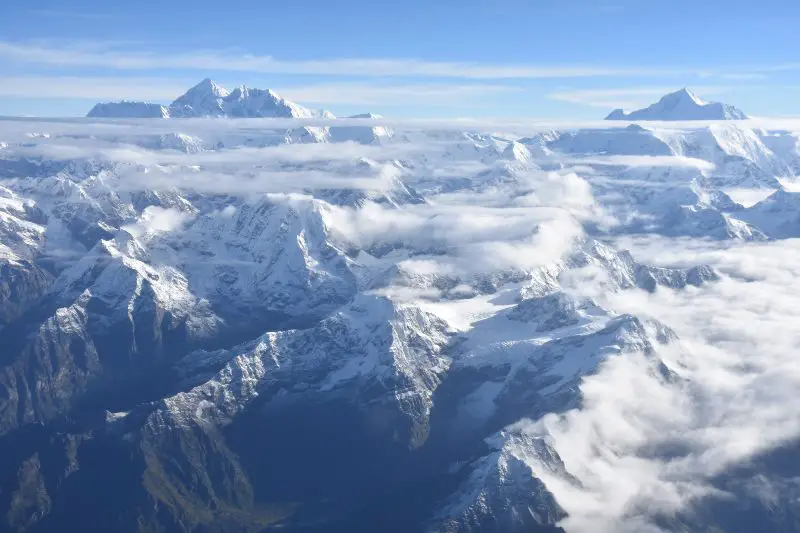 The greatest gift of life on the mountain is time. Time to think or not think, read or not read, scribble or not scribble — to sleep and cook and walk in the woods, to sit and stare at the shapes of the hills. I produce nothing but words; I consumer nothing but food, a little propane, a little firewood. By being utterly useless in the calculations of the culture at large I become useful, at last, to myself – Philip Connors
What is straight? A line can be straight, or a street, but the human heart, oh, no, it's curved like a road through mountains – Tennessee Williams
The coniferous forests of the Yosemite Park, and of the Sierra in general, surpass all others of their kind in America, or indeed the world, not only in the size and beauty of the trees, but in the number of species assembled together, and the grandeur of the mountains they are growing on – John Muir
I am losing precious days. I am degenerating into a machine for making money. I am learning nothing in this trivial world of men. I must break away and get out into the mountains to learn the news – John Muir
And if these mountains had eyes, they would wake to find two strangers in their fences, standing in admiration as a breathing red pours its tinge upon earth's shore. These mountains, which have seen untold sunrises, long to thunder praise but stand reverent, silent so that man's weak praise should be given God's attention – Donald Miller
Bald as the bare mountain tops are bald, with a baldness full of grandeur – Matthew Arnold
Tis distance lends enchantment to the view, and robes the mountain in its azure hue – Thomas Campbell
Mountains are earth's undecaying monuments – Nathaniel Hawthorne
I think, every time I'm on the mountain, I'm just so thankful to be there – Chloe Kim
It is always the same with mountains. Once you have lived with them, you belong to them. There is no escape.
So, what do you do to climb the mountain, to break the barrier, and to move beyond a dream. The best dreams are those that come to fruition. How is this done? The advice of William Arthur Ward applies to this situation wherein he said, "Begin while others are procrastinating. Work while others are wishing." Byron Pulsifer
The mountain forged from the molehill, easily soldered
Can the molehill from the mountain so easily be moulded?
I don't think you can hack it down with an axe
The best way I can think of is to just relax — Alessandra Liverani
I feel there's an existential angst among young people. I didn't have that. They see enormous mountains, where I only saw one little hill to climb. Sergey Brin
The mountains themselves call us into greater stories ― Donald Miller
In the mountains, you are sometimes invited, sometimes tolerated, and sometimes told to go home – Fred Beckey
You raise me up, so I can stand on mountains;
You raise me up, to walk on stormy seas;
I am strong, when I am on your shoulders;
You raise me up… To more than I can be.
Josh Groban
I take all day to climb mountains and then spend about 10 minutes at the top admiring the view – Sebastian Thrun
Any road followed precisely to its end leads precisely nowhere. Climb the mountain just a little bit to test it's a mountain. From the top of the mountain, you cannot see the mountain – Frank Herbert
Men climb mountains, scale heights, venture into the unexplored to prove to other men it can be done – Mother Angelica
Highest of heights, I climb this mountain and feel one with the rock and grit and solitude echoing back at me — Bradley Chicho
Mountains terrify me – they just sit about; they are so proud – Sylvia Plath
The mountains are a demanding, cold place, and they don't allow for mistakes – Conrad Anker
If you want to train for big mountain endeavors, spend time in big mountains – Jimmy Chin
The only Zen you can find on the tops of mountains is the Zen you bring up there – Robert Pirsig
Mountains are like the great equalizer. It doesn't matter who anyone is or what they do – Jimmy Chin
Mountains teach that not everything in this world can be rationally explained – Aleksander Lwow
Let's not mince words: Everest doesn't attract a whole lot of well-balanced folks. The self-selection process tends to weed out the cautious and the sensible in favor of those who are single-minded and incredibly driven. Which is a big reason the mountain is so dangerous – Jon Krakauer
Every man should pull a boat over a mountain once in his life – Werner Herzog
There's a world out there, and you've got to look at both sides of the mountain in your lifetime – Bill Janklow
I love to sit on a mountain top and gaze. I don't think of anything but the people I care about and the view. – Julian Lennon
In the mountains there are only two grades: You can either do it, or you can't – Rusty Baille
The mountain remains unmoved at seeming defeat by the mist. – Rabindranath Tagore
Our peace shall stand as firm as rocky mountains – William Shakespeare
Although I deeply love oceans, deserts, and other wild landscapes, it is only mountains that beckon me with that sort of painful magnetic pull to walk deeper and deeper into their beauty – Victoria Erikson
When the sun is shining I can do anything; no mountain is too high, no trouble too difficult to overcome – Wilma Rudolph
Men seek out retreats for themselves in the country, by the seaside, on the mountains… nowhere can a man find a retreat more peaceful or more free from trouble than his own soul — Marcus Aurelius

You have to conquer every obstacle, before you can reach the top of the mountain ― Lailah Akita
That's what mountains do, they taunt you, lure you to the freedom of the wilderness, and it is fucking exhilarating ― Shannon Mullen
Mountains are not stadiums where I satisfy my ambition to achieve, they are the cathedrals where I practice my religion – Anatoli Boukreev
Only mountains can feel the frozen warmth of the sun through snow's gentle caress on their peaks ― Munia Khan
Those who travel to mountain-tops are half in love with themselves, and half in love with oblivion ― Robert Macfarlane
The mountains here contained a sense of time, geologic time. They lay in embryo, a process unfolding, or a shriveled dying perhaps. They had the look of naked events ― Don DeLillo
Trust me, there are things in this mountain that will make your jaw bounce off the floor ― Jaleigh Johnson
We can only climb the mountains because there's a valley that makes the mountain a mountain ― Craig Lounsbrough
This forms the nub of a dilemma that every Everest climber eventually comes up against: in order to succeed you must be exceedingly driven, but if you're too driven you're likely to die – Krakauer
A man does not climb a mountain without bringing some of it away with him, and leaving something of himself upon it — Sir Martin Conway
It's easier to go down a hill than up it but the view is much better at the top. — Henry Ward Beecher
Purposes, plans, and achievements of men may all disappear like yon cloud upon the mountain's summit; but, like the mountain itself, the things which are of God shall stand fast for ever and ever — Charles Spurgeon
We are now in the mountains and they are in us, kindling enthusiasm, making every nerve quiver, filling every pore and cell of us — John Muir
If you are faced with a mountain, you have several options. You can climb it and cross to the other side. You can go around it. You can dig under it. You can fly over it. You can blow it up. You can ignore it and pretend it's not there. You can turn around and go back the way you came. Or you can stay on the mountain and make it your home — Vera Nazarian
While mountains provide us with challenge and nourish our spirits, they are also powerful and potentially destructive places that must be respected — Mike Hamill
Mountains seem to answer an increasing imaginative need in the West. More and more people are discovering a desire for them, and a powerful solace in them. At bottom, mountains, like all wildernesses, challenge our complacent conviction – so easy to lapse into – that the world has been made for humans by humans. Most of us exist for most of the time in worlds which are humanly arranged, themed and controlled. One forgets that there are environments which do not respond to the flick of a switch or the twist of a dial, and which have their own rhythms and orders of existence. Mountains correct this amnesia. By speaking of greater forces than we can possibly invoke, and by confronting us with greater spans of time than we can possibly envisage, mountains refute our excessive trust in the man-made. They pose profound questions about our durability and the importance of our schemes. They induce, I suppose, a modesty in us — Robert MacFarlane
The first question which you will ask and which I must try to answer is this, "What is the use of climbing Mount Everest?" and my answer must at once be, "It is no use." There is not the slightest prospect of any gain whatsoever. Oh, we may learn a little about the behavior of the human body at high altitudes, and possibly medical men may turn our observation to some account for the purposes of aviation. But otherwise nothing will come of it. We shall not bring back a single bit of gold or silver, not a gem, nor any coal or iron. We shall not find a single foot of earth that can be planted with crops to raise food. It's no use. So, if you cannot understand that there is something in man which responds to the challenge of this mountain and goes out to meet it, that the struggle is the struggle of life itself upward and forever upward, then you won't see why we go. What we get from this adventure is just . And joy is, after all, the end of life. We do not live to eat and make money. We eat and make money to be able to enjoy life. That is what life means and what life is for — George Leigh Mallory
The mountains have rules. They are harsh rules, but they are there, and if you keep to them you are safe. A mountain is not like men. A mountain is sincere. The weapons to conquer it exist inside you, inside your soul. – Walter Bonatti
Mountains have a way of dealing with overconfidence. – Hermann Buhl
I'm a person of the mountains and the open paddocks and the big empty sky, that's me, and I knew if I spent too long away from all that I'd die; I don't know what of, I just knew I'd die — John Marsden
How can I claim to a greater importance than these alpine flowers, than anything that lives here, or even than the very rocks which eventually become the nourishing soil from which it all has to start? The existence of souls in men? And who can tell me the souls do not take up residence in plants and animals, and even these waters and rocky peaks? A higher evolution for the souls in men? So does that make us more important? Everything has its place, everything supports everything else, everything is important to itself- to its own development- and to that which it supports. That a humanoid god willed all this into existence simply to glorify himself -a bit too egotistically human- and or for us, his greatest creation, and our pleasure, use or misuse, seems not either to fit with the way I perceive the world while living close to it here at Little Five Lakes. I wish only to be alive and to experience this living to the fullest, to feel deeply about my days, to feel the goodness of life and the beauty of my world … this is my preference. I am human, and experience the emotions of humanity: elation, frustration, loneliness, love. And the greatest of these is love. Love for the world and its creatures. Love for life. It comes easily here. I have loved a thousand alpine meadows and mountain peaks. To be thoroughly aware each day that I am alive, to be deeply sensitive to the world I inhabit and the world that I am , not to roam rough shot of the surface of this planet for achievement but to know where I step and to tread lightly. I would rather my footsteps never be seen and the sound of my voice only be heard by those near and never echo, than leave in my wake the fame of those whom we commonly call great — Randy Morgenson
---
Quotes on Hiking
In every walk with nature one receives far more than he seeks — John Muir
You need special shoes for hiking—and a bit of a special soul as well – Terri Guillemets
Do not follow where the path may lead. Go instead where there is no path and leave a trail – Ralph Waldo Emerson
Life sucks a lot less when you add mountain air, a campfire and some peace and quiet – Brooke Hampton
Me thinks that the moment my legs begin to move, my thoughts begin to flow – Henry David Thoreau
When you go to the mountains, you see them and you admire them. In a sense, they give you a challenge, and you try to express that challenge by climbing them – Edmund Hillary
Pursue some path, however narrow and crooked, in which you can walk with love and reverence – Henry Thoreau
An early-morning walk is a blessing for the whole day – Henry Thoreau
I slow down when hiking. The rhythm of nature is more leisurely. The sun comes up, it moves across the sky, and you begin to synchronize to that rhythm – John Mackey
Whenever the pressure of our complex city life thins my blood and numbs my brain, I seek relief in the trail; and when I hear the coyote wailing to the yellow dawn, my cares fall from me – I am happy – Hamlin Garland
Give me odorous at sunrise a garden of beautiful flowers where I can walk undisturbed – Walt Whitman
We don't stop hiking because we grow old – We grow old because we stop hiking – Finis Mitchel
The woods are lovely, dark and deep. But I have promises to keep, and miles to go before I sleep — Robert Frost
A trail through the mountains, if used, becomes a path in a short time, but, if unused, becomes blocked by grass in an equally short time – Mencius
If I see a mountain, I just pick up and hike it – Aurora
The stillness on the mountain top is only disrupted by the sound of my heartbeat within my ears ― Anthony T. Hincks
No single mountain ever came to me…so I always go to them ― Erik Tanghe
For hiking is one of those things that you can only do when you have the determination in you – Unknown
Hiking is a bit like life: The journey only requires you to put one foot in front of the other…again and again and again. And if you allow yourself the opportunity to be present throughout the entirety of the trek, you will witness beauty every step of the way, not just at the summit – Unknown
If you are seeking creative ideas, go out walking. Angels whisper to a man when he goes for a walk – Raymond Inmon
I have two doctors, my left leg and my right – G Trevelyan
Walking – the most ancient exercise and still the best modern exercise – Carrie Latet
One may walk over the highest mountain one step at a time — Barbara Walters
Do not look to the ground for your next step; greatness lies with those who look to the horizon — Norwegian Proverb
After a day's walk, everything has twice its usual value — G Trevelyan
We live in a fast-paced society. Walking slows us down – Robert Sweetgall
If the winter is too cold and the summer is too hot, you are not a hiker.
Anywhere is 'within walking distance'
Walking is a man's best medicine — Hippocrates
If you can find a path with no obstacles, it probably doesn't lead anywhere – Frank A. Clark
Remember to turn everything off once a week including your brain and walk somewhere quiet
---
Mountain Quotes about Adventure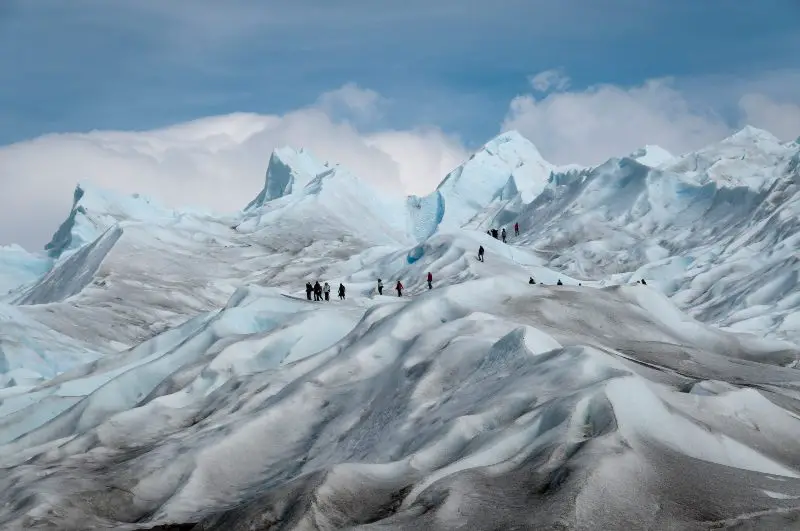 Adventure isn't hanging on a rope off the side of a mountain. Adventure is an attitude that we must apply to the day to day obstacles of life – facing new challenges, seizing new opportunities, testing our resources against the unknown and in the process, discovering our own unique potential. John Amatt
The test of an adventure is that when you're in the middle of it say to yourself, 'Oh, now I've got myself into an awful mess; I wish  — Thornton Wilder
We should come home from adventures, and perils, and discoveries every day with new experience and character – Henry David Thoreau
I have loved her, my little wanderer, with a mind full of wild forests and eyes that await adventures. – Conny Cernik
Without the possibility of death, adventure is not possible – Reinhold Messner
What we get from this adventure is just sheer joy. And joy is, after all, the end of life. We do not live to eat and make money – George Leigh Mallory
The greatest danger in life is not to take the adventure – George Leigh Mallory
When you're safe at home you wish you were having an adventure; when you're having an adventure you wish you were safe at home — Thornton Wilder
There are two kinds of adventurers: those who go truly hoping to find adventure and those who go secretly hoping they won't — Rabindranath Tagore
Always be thankful for the little things… even the smallest mountains can hide the most breathtaking views ― Nyki Mack
The steeper the mountain the harder the climb the better the view from the finishing line
Life is a fatal adventure. It can only have one end. So why not make it as far-ranging and free as possible — Alexander Eliot
Adventure is worthwhile in itself. — Amelia Erhard
Long live the adventurer
---
MOUNTAIN SAYINGS
So this was what a mountain was like, the same as a person: the more you know, the less you fear ― Wu Ming-Yi
Stop staring at the mountains. Climb them instead, yes, it's a harder process but it will lead you to a better view.
How wild it was, to let it be – Cheryl Strayed
The mountains were his masters. They rimmed in life. They were the cup of reality, beyond growth, beyond struggle and death. They were his absolute unity in the midst of eternal change ― Thomas Wolfe
Only those who risk going too far can possibly find out how far they can go. – T. S. Eliot
Between every two pines there is a doorway to a new world – John Muir
Go where you feel most alive.
I love the place that makes you realise how tiny your problems are.
There are no shortcuts to any place worth going — Beverly Sills
How glorious a greeting the sun gives the mountains — John Muir
You Can't Climb Up A Mountain, With Downhill Thoughts.
Climbing is what I do – Anatoli Boukreev
Good climbing and good company often go together: each is essential to the enjoyment of the other – Tom Patey
Every great achievement is but a small peak in the mountain range of contributions – Dale Mortensen
The summit is just a halfway point – Ed Viesturs
Without a rope there is no fear because to fall is unthinkable – Catherine Destivelle
Better we raise our skill than lower the climb – Royal Robbins
I'd rather be in the mountains thinking of God, than in church thinking about the mountains – John Muir
We are apes – we should be climbing – Alex Honnold
A first ascent is a creation in the same sense as is a painting or a song – Royal Robbins
Those at the top of the mountain didn't fall there — Marcus Washling 
The world is big and I want to have a good look at it before it gets dark – John Muir 
If adventure has a final and all-embracing motive, it is surely this: we go out because it is our nature to go out, to climb mountains, and to paddle rivers, to fly to the planets and plunge into the depths of the oceans. When man ceases to do these things, he is no longer man — Wilfrid Noyce
The wind howls, but the mountain remains still — Japanese Proverb
Without the energy that lifts mountains, how am I to live?" ― Mīrābāī
All mountain people are like that. No matter where you go, the mountains call you back ― Karan Bajaj
I believe that the ascent of mountains forms an essential chapter in the complete duty of man, and that it is wrong to leave any district without setting foot on its highest peak – Leslie Stephen
Choose the mountain you want to climb: don't pay attention to what other people say, such as "that one's more beautiful" or "this one's easier". You'll be spending lots of energy and enthusiasm to reach your objective, so you're the only one responsible and you should be sure of what you're doing – Paulo Coelho
Returning home is the most difficult part of long-distance hiking; You have grown outside the puzzle and your piece no longer fits – Cindy Ross
Wilderness is not a luxury but the necessity of the human spirit – Edward Abbey
The farther one gets into the wilderness, the greater is the attraction of its lonely freedom – Theodore Roosevelt
On life and peaks it is the same. With strength, we win the grail, but courage is the thing we need to face the downward trail – Jacob Moomaw
You never climb the same mountain twice, not even in memory. Memory rebuilds the mountain, changes the weather, retells the jokes, remakes all the moves – Lito Flores
The greatest joy in climbing is to be in charge of one's own destiny – Chris Bonnington
Mountains are not fair or unfair, they are just dangerous — Reinhold Messner
Kid, you'll move mountains.
When everything feels like an uphill struggle, Just think of the view from the top.
I like being near the top of a mountain. One can't get lost here – Wislawa Szymborska
If people want to go do some big outdoor thing for their ego, have them climb snowy mountains rather than shoot animals – Conrad Anker
Take nothing but pictures, leave nothing but footprints, kill nothing but time.
To climb steep hills requires a slow pace at first — Shakespeare
Happiness is like the mountain summit. It is sometimes hidden by clouds, but we know it is there. Helen Keller
Now and again, it is necessary to seclude yourself among deep mountain and hidden valleys to restore your link to the source of life. Morihei Ueshiba
I don't want to write about climbing or talk about it, or photograph it; or think about it; all I want to do is do it – Chuck Pratt
Keep close to Nature's heart… and break clear away, once in awhile, and climb a mountain or spend a week in the woods. Wash your spirit clean – John Muir
The way up to the top of the mountain is always longer than you think. Don't fool yourself, the moment will arrive when what seemed so near is still very far — Paulo Coelho
Within a month of intense life in the mountains is going through so much, what used to be a period of several years; this is a occupancy for people greedy for life – human life is not enough – Jerzy Kukuczka
Climbing, simply and joyfully, is the way I love the world ― Steph Davis
To get over a mountain, you have to climb it ― Jonathan Tesch
Bouldering isn't really a sport. It's a climbing activity with metaphysical, mystical, and philosophical overtones — John Gill
I just love all this,' Walt says. 'The sights, the smells, making the effort and pushing yourself and getting something that's really hard to get. I'll fly on a plane and people will look out the window at thirty thousand feet and say, 'Isn't this view good enough for you?' And I say no, it's not good enough. I didn't earn it. In the mountains, I earn it ― Mark Obmascik
I look at climbing not so much as standing on the top as seeing the other side. There are always other horizons in front of you, other horizons to go beyond and that's what I like about climbing – Chris Bonnington
The difference between climbers and normal workers is that climbers are glad of the Mondays, so they can rest – Guillaume Dargaud
Now I see the secret of making the best person, it is to grow in the open air and to eat and sleep with the earth — Walt Whitman
And into the forest I go, to lose my mind and find my soul — John Muir
But there are men for whom the unattainable has a special attraction. Usually they are not experts: their ambitions and fantasies are strong enough to brush aside the doubts which more cautious men might have. Determination and faith are their strongest weapons. At best such men are regarded as eccentric; at worst, mad – Walt Unsworth
The way to Everest is not a Yellow Brick Road – Krakauer
Out of the mountain of despair, a stone of hope.
You don't have to sit outside in the dark. If, however, you want to look at the stars, you will find that darkness is necessary. But the stars neither require nor demand it – Annie Dillard
Education, if it means anything, should not take people away from the land, but instill in them even more respect for it, because educated people are in a position to understand what is being lost. The future of the planet concerns all of us, and all of us should do what we can to protect it. As I told the foresters, and the women, you don't need a diploma to plant a tree — Wangari Maathai
The road uphill may be difficult, but it leads to a wonderful destination.
It's never too late to achieve a new goal, just like it's never too late to climb a higher mountain.
The Earth below, and the clear sky above. Is there anything better in life?
Climb higher the view will be magical.
Go outside and explore the beauty
Beneath the stars on top of mountains. There's nowhere in the world I'd rather be.
You can move Mountains when you believe in something greater than yourself.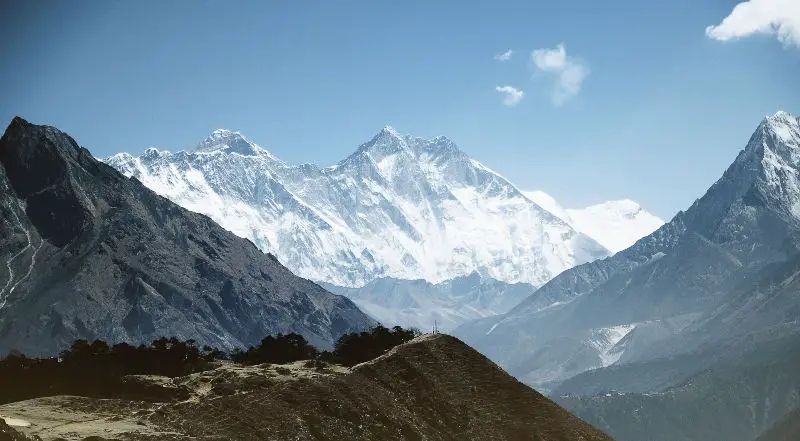 Have I got you inspired for an adventure with these epic mountain quotes yet, guys?
Do save this post to easily access it at any time when you're in need of some inspiration. I'd really appreciate it if you could share it and pin on Pinterest.
I'd love it if you could stick around a little longer and check out some of these other quotes:

— The Ultimate Family Vacation Quotes to inspire your next family trip
— The best Beach Captions for Insta
— Inspired by Africa: 200+ African Quotes and African Proverbs
— 100+ Inspirational Road Trip Quotes to take the road less travelled
— When travel goes wrong: That day my camera fell down a mountain


Happy exploring,

Rai