First Trip to Egypt? My Ultimate Guide of Insider Tips To Know BEFORE You Go
Before my trip to Egypt for the first time I had many questions, several of which remained unanswered. But not for too long. Because the moment I landed I set about to explore a civilisation I had been yearning to for the—longest—time.
Travelling to Egypt?
You're deliberating whether to visit Egypt in the first place? DO IT!
You're wondering if it's safe and whether what you've seen on the news about the country is a realistic representation of things on the ground.
Looking for Egypt Travel Tips? I know you want to know about the locals, their food, how to dress, and the best time to go. I also go into detail about all of this and more including currency exchange, visa requirements, tipping, and how to get around.
Yes, Egypt is open for tourism.

Read on to find all of these practical tips, useful information, and much much more in this Egypt travel guide.

You will also discover important things to know before traveling to Egypt ↓↓
>> Read next: 
Everything you need to know about the food in Egypt
Enough with the intros — Let's get into the good stuff guys…
TRAVEL EGYPT BLOG:

Insider travel tips to know before your trip to Egypt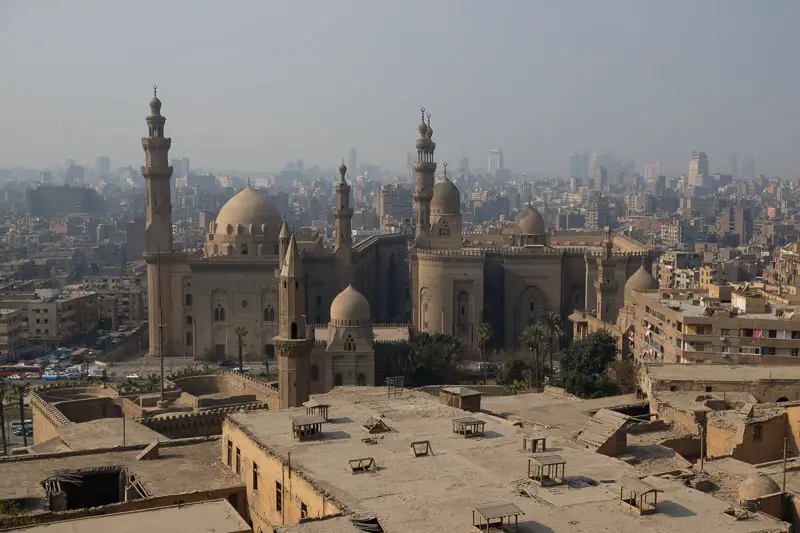 IS EGYPT SAFE 2023
"Is travel in Egypt safe?" That's one of the most common questions I receive.

I cannot say in general and can only comment on my personal experience. I felt completely safe throughout travelling in Egypt.
Walking around at any time of the day, including late at night never left me feeling uncomfortable. As mentioned, the locals are willing to assist at all times. The presence of police is seen throughout with many checkpoints along the way.
Many travellers I met along the way shared the same sentiments, including solo female travellers. It may be a good idea to ask the hotel staff to write down its details and address for you in Arabic, as it helps if you have to get directions from people who cannot read English.
Although the country has had its fair share of troubles, most of the popular tourist spots have remained largely undisturbed.

There is no FCO advice against travel to Cairo, Alexandria, the tourist areas along the Nile river (including Luxor, Qina, Aswan, Abu Simbel, and the Valley of the Kings), and the Red Sea resorts of Sharm el Sheikh and Hurghada.
The section of the country between the Nile and the Red Sea is also considered mostly safe. Visitors travelling on roads in this region should expect to be stopped frequently at military checkpoints.
The FCO does however, advise against all but essential travel to the Sahara desert, to the west of the Nile, and advise against all travel to the northern half of the Sinai Peninsula, to the east of Cairo.
>> Related reading:
The safest countries in Africa to visit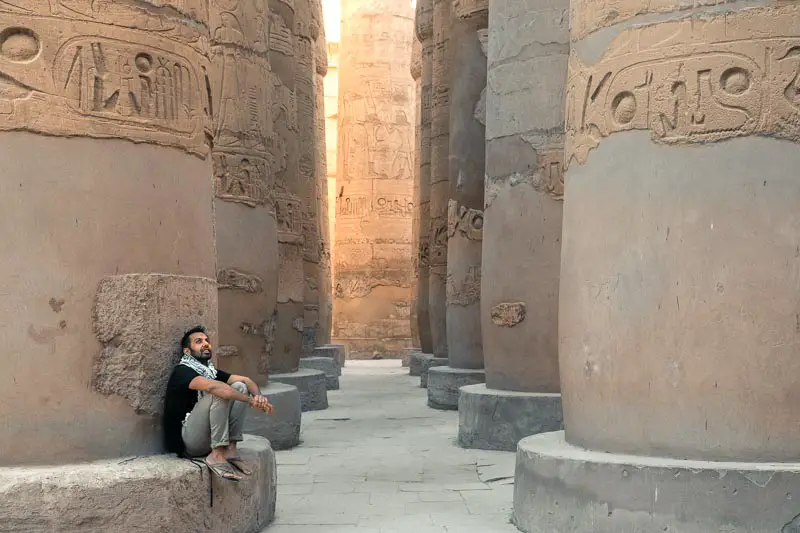 ARE EGYPTIANS FRIENDLY
For the most part, yes! One of the friendliest I've come across actually.
I was often mistaken as being local and when realising I'm a visitor, I got invited for drinks and lunch and a whole host of generous actions. Everyone was more than willing to provide assistance or direction when needed. This provided me with the opportunity into a lot of insight into daily Egyptian life & lifestyle.
I get that a lot of travellers have the opposite impression to mine above because of the touts, harassment, and money-grabbing actions of a few. I don't know, maybe it helps that I look somewhat Middle Eastern and so don't stick out like a sore thumb.
>> Related reading:
Don't talk to strangers
EGYPT TIME ZONE
It is two hours ahead of GMT in winter. In summer the clocks move forward one hour from the last Thursday in April to the last Thursday in September.
Speaking of summer…
WHAT MONTHS IS SUMMER IN EGYPT
Egypt is situated in the Northern hemisphere; so summer are the months of June, July, and August.
>> Must read:
The best countries to visit in Africa 2023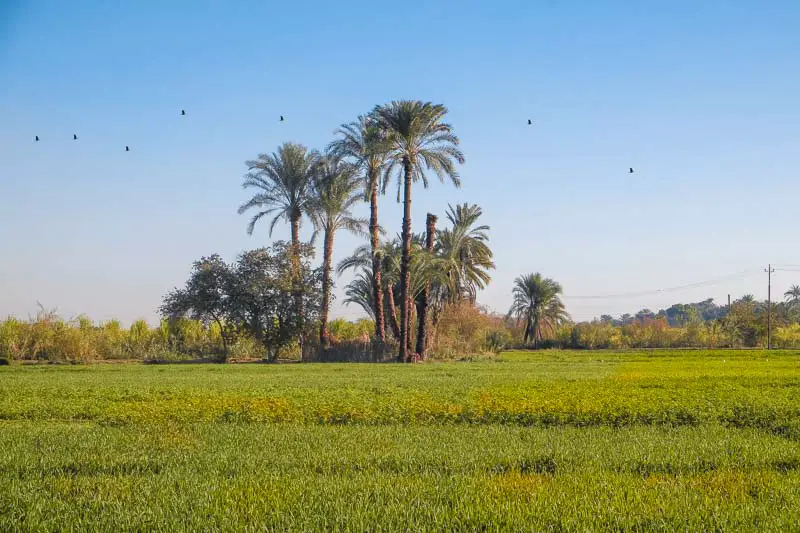 WEATHER IN EGYPT
I travelled during winter in the months of January and February, which meant pleasant sun-filled days with a chill in the air after dark.
I hear the sun and the heat in the summer months can be terribly strong especially in the South where Aswan and Luxor are located, with the nights being warm and balmy.
Egypt Tips: How to protect yourself from the heat and sun
When in exposed places wearing a hat is an absolute must.


Don't forget your sunscreen and sunglasses either.


Be careful on hot days. Go sightseeing either early in the morning or late in the day.


Enjoy a stroll or a felucca ride along the Nile in the evening for the cool breeze and lots of people watching.
Either season, the winds can be strong and during the early months of spring, there is a risk of severe sandstorms in Egypt, also referred to as the khamsin. When the khamsin is blowing, you cannot do anything, but stay inside and wait until it has passed.
Where to find the best sunsets in Egypt and the rest of Africa?
Revealed here
BEST TIME TO VISIT EGYPT
The best time to visit Egypt in general is from September/October through to April, when temperatures are at their most pleasant. This makes cultural and sightseeing a whole lot more enjoyable.
However, December, January, and Easter constitute peak tourist season, with iconic sights like the Pyramids of Giza, the Temples of Luxor, and Abu Simbel being uncomfortably crowded.
If you are planning on travelling mainly for swimming and snorkelling in the ocean, hanging on the beach working on your tan and partying the night away, then there is no reason not to head to the Red Sea resorts during the very hot months of summer where 38 – 45 degrees celcius is not unusual.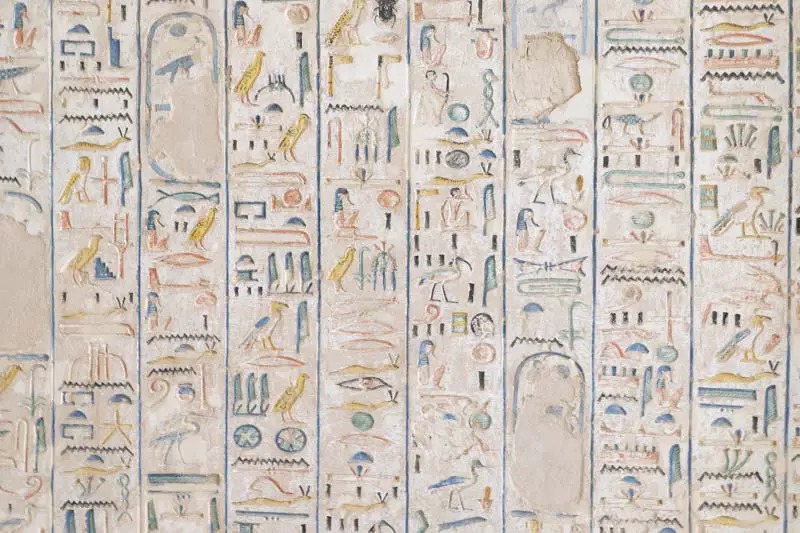 A LITTLE RESEARCH BEFORE YOUR TRIP TO EGYPT GOES A LONG WAY
If you're traveling to Egypt without a guide, it is recommended to do a little (or a lot of) reading up about the places you intend to visit.
Without any background knowledge, you will walk around looking at how "pretty" everything is, but having no idea about the meaning or historic significance of the place you find yourself in. This is not a bad thing in and of itself, but a little knowledge make a huge difference in your experience.
EGYPT TRAVEL TIP WHEN BOOKING FLIGHTS
Check out Egypt Air. Being the national carrier airline, there are often good prices, relatively speaking, for travel within the country. Whether booking within or out of the country, put your country of origin as Egypt = this brings fares down.
CAN YOU DRINK THE WATER IN EGYPT
The tap water throughout the country is not dangerous to drink and those living in the country for an extended period of time have no problems with it.
However, it is highly chlorinated and hard tasting for those who are not use to it. It is recommended to stick to bottled water, which is both readily available and cheap. The tap water is fine when brushing your teeth.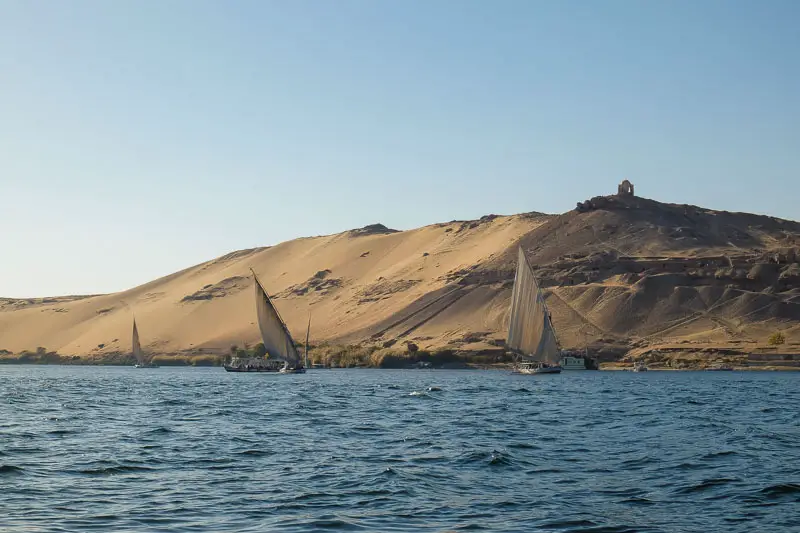 MONEY OF EGYPT CURRENCY
Egypt Tip: You need to know that cash is king.
Egyptian Pounds (LE) note comes in denominations of 200, 100, 50, 20, 10, 5, and 1. There is also a 50-cent note and if you're not vigilant, this can get confusing.
Euros, dollars and sterling are often accepted as payment, but your budget will go much further if you change it to Egyptian pounds. Don't change your money before you arrive in Egypt, as you'd get a better rate once inside. The best places to exchange money are the many currency exchange shops or the bank.
Credit cards are another option of spending money. Most tourist hotels will accept major credit cards, with Visa and MasterCard having the widest acceptance. American Express is less commonly accepted while Diner's Club is rarely accepted in Egypt.
HOW MUCH MONEY CAN YOU BRING INTO OR TAKE OUT OF EGYPT
There's a 5,000 cash limit of Egyptian pounds that you are allowed to bring in or take out of Egypt. There is no limit to the amount of foreign currency that you may bring in, but you must declare all amounts exceeding US$10,000 (or equivalent) on arrival.
IS IT CHEAP TO TRAVEL IN EGYPT IN 2023
Yes! Because of the devaluation in the Egyptian pound in recent years, the currency gap has widened making it a very affordable travel destination.
Is Egypt the richest country in Africa?
Click the link to check the full list.
WHAT IS THE MOST FAMOUS THING TO SEE IN EGYPT
Well, most people are initially drawn to the country and travel with intent to see the great Pyramids of Giza, and with good reason –> it is an incredible sight.
But there is so much more to visiting Egypt than just the pyramids, the likes of Luxor's Karnak Temple and the Valley of the Kings, Abu Simbel, Siwa oasis, the White Desert, Aswan, and the Egyptian museum amongst others.
More details to follow in an upcoming blog post.
In the mean time check out this list of beautiful landmarks in Africa
that should be seen at least once in your lifetime.
INTERNET IN EGYPT – HOW TO STAY CONNECTED
Another important Egypt tip: Pick up a local SIM card for your mobile as soon as you arrive.
This helps with staying in touch with locals in the country and friends internationally, browsing the web, updating your Instagram, checking directions or for making calls to your hotel or guide.
BEST SIM CARD FOR EGYPT
You can purchase a sim card either at the airport on arrival, or within the city itself at one of the many kiosks and shops around. You need to show your passport and payment is best in Egyptian pounds.
The four main service providers to choose from are Orange, Vodaphone, WE, and Etisalat. All provide decent coverage in the tourist areas, so choice would be dependant on the price of particular data packages at the time. Do a quick comparison and see what works out best.
It takes a couple minutes to complete the procedure and a couple more to activate the card. Make sure your phone is unlocked to use other networks and that the sim is activated before leaving the store.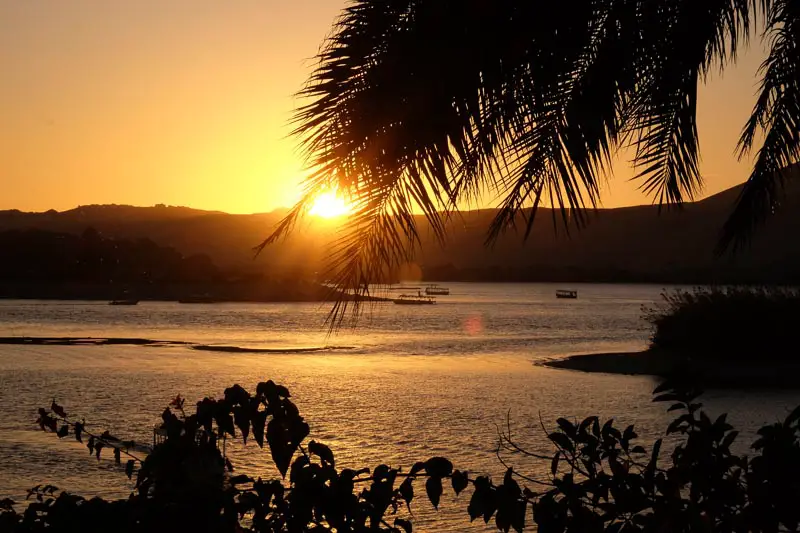 EGYPT ENTRY VISA REQUIREMENTS
There is a good possibility that you require a visa to enter the country. Be sure to confirm this with your embassy.
Certain nationalities are able to obtain an e-visa online at the official website or can obtain a renewable single-entry 30-day tourist visa on arrival at Egyptian airports. The fee is $25 or £20 and payment can be made in US dollar, Sterling or Euros — notes only, no card is accepted. A multiple entry visa is also obtainable for $60.
Look for the "bank" kiosk in the arrival hall and purchase your visa here and not from the reps alongside as they charge more for the same service.
BOOKING ACCOMMODATION ONLINE IN EGYPT
There is often a different quoted price for Egyptians and residents and foreigners and visitors. Be mindful of this when on booking websites particularly when comparing options on price.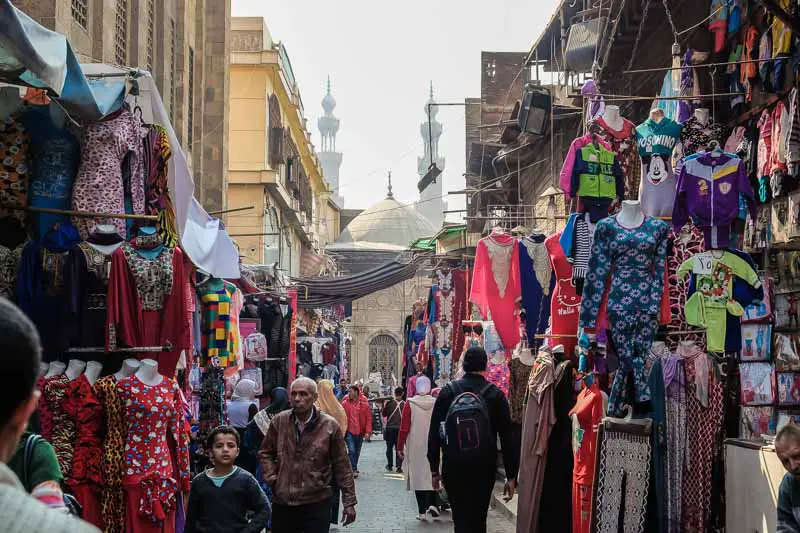 SOLO FEMALE TRAVELERS IN EGYPT TRAVEL ADVICE
Traveling as a solo female in Egypt brings its own set of challenges.
Some tips for solo female travelers to make your travel in Egypt that much more pleasant:
– Be conservative in your dressing to avoid unwanted attention.
– Do not give a lot of personal details about yourself.
– If the attention of young men is annoying you so you can pretend not to have heard the comments, and just walk on.
– Avoid eye contact when not interested.
– Do not be over friendly as this may be interpreted wrongly especially since the average Egyptian women would not behave in this way.
– See advise about dress code below.
I do find this behaviour particularly rude, but I guess each situation warrants its own sort of action when necessary.
EGYPT TRAVEL ADAPTER PLUG
Egypt operates on a standard 220V supply voltage and 50Hz.

For those in countries using 120 volts and whose device can't handle dual voltage will need a suitable power converter while travelling in the country.

There are two associated plug types in the country. Plug type C is the plug that has two round pins and plug type F is the plug that has two round pins with two earth clips on the side.
More Egypt Tips ⇓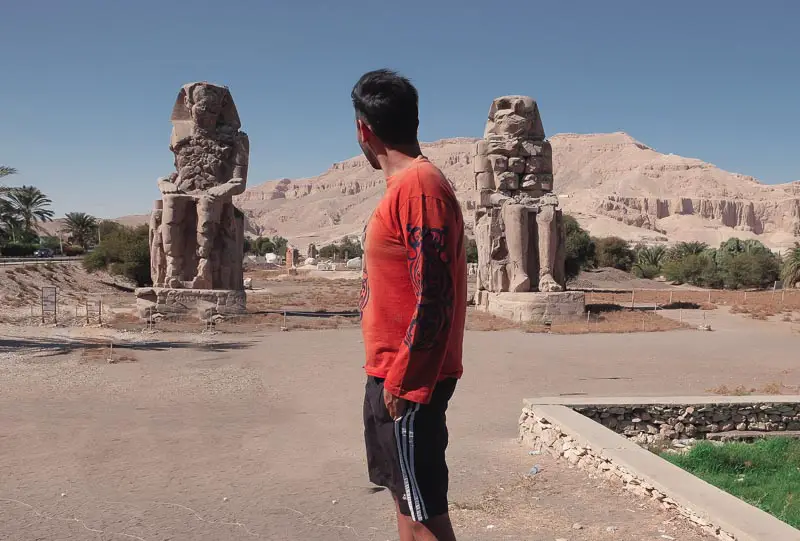 HOW TO GET AROUND IN EGYPT
a) Between cities you have the option of plane, train, bus or car.
b) Within each city:
local minibus
taxi
horse
walking
cycle
I used all of these options and didn't encounter a problem. Except when using an official taxi, which mistakenly took me across Cairo in the wrong direction, leading to a whole lot of asking around and stress, following which I asked him to drop me off where he had initially picked me up.
In Egypt, traditional taxis are black and yellow and lack the taxi sign on top of the roof. They are bountiful in large and small cities alike. When hailing a taxi, you simply need to hold your hand out. The fare is negotiated before the trip begins, after you tell the driver where you are travelling.
Egypt Tips: Make sure to agree on a price before you get going and confirm details such as the quoted price being a total or per person and in Egyptian Pounds and not Dollars or Sterling.
Obviously, locals pay considerably less than you will. Ask for what you feel is a fair price. You can ask your hotel staff for approximate taxi costs between various places.
There are online transport options using a smartphone app. I would recommend Careem app in addition to Uber. Ousta is another option. A major advantage of using an online transportation app is that it uses fixed prices, which means you won't get quoted an inflated price simply because you are a foreigner.
There is also the Nile cruise, the most popular being the section between Luxor and Aswan.
TRAFFIC AND DRIVING IN EGYPT
The traffic and driving conditions may come as a shock depending on where in the world you come from.
Traffic is really heavy especially in Cairo and the way most people drive is outside all international standards. But relax, because for the most part, the driver is used to this and knows what he is doing. Vehicles are often old and in poor condition, so do not worry if your taxi is in a bad state, it is fairly normal.
As a result, travel time normally takes longer that you would imagine so allow extra time, just in case.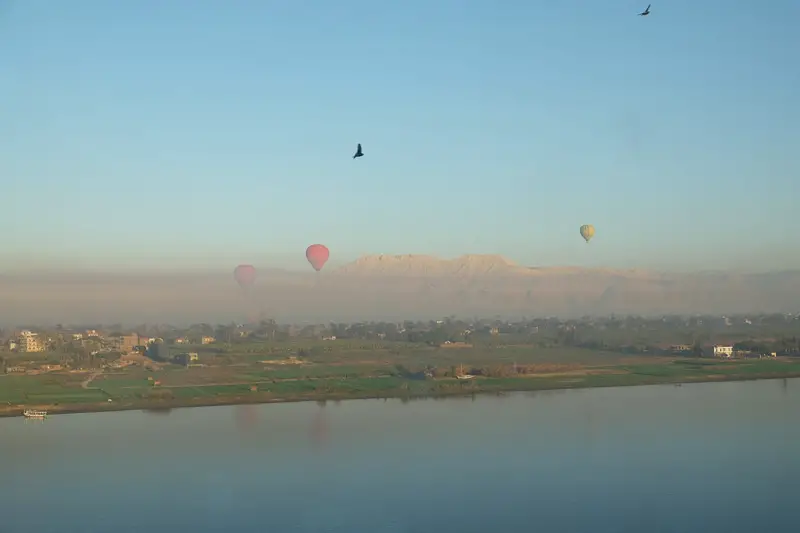 TIPPING IN EGYPT
Another important Egypt tip to note is to please(!) always tip in local currency – Egyptian Pounds (LE).
It's strongly recommended that no one tip with any foreign coins. These can't be used or exchanged into something that the locals can use so it essentially is useless. If you really don't have local currency, than foreign notes is an acceptable alternative.
It is worth remembering when travelling in Egypt that tipping is very much a way of life and a cultural thing not only in the tourist industry, but also all over the country and becomes expected.
Most Egyptian workers including restaurants staff, mosque keepers, restroom workers, room cleaners, guides, drivers, and others receive rather low monthly wages, and they are depending very much on tips.
EGYPT WEEKEND – IS FRIDAY A WORKDAY
The workweek is Sunday to Thursday and hence Friday and Saturday constitute the weekend, with Friday being the main day off for the population.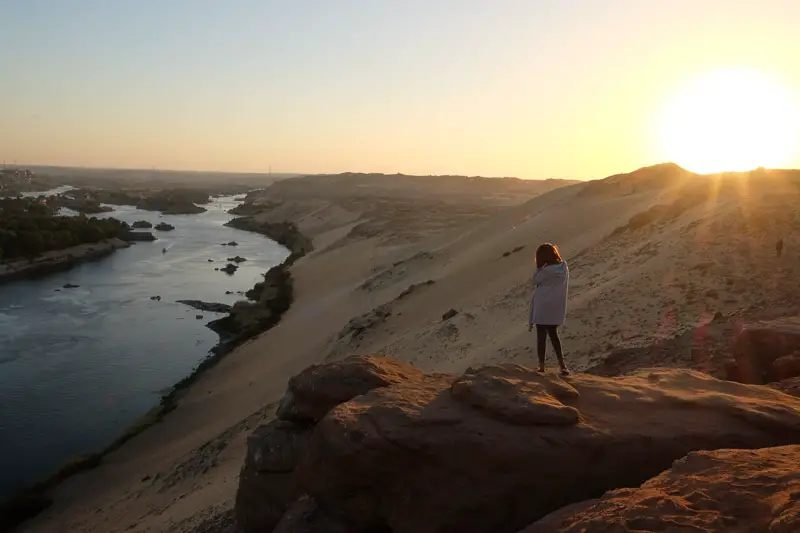 DRY. DUSTY. DESERT.
There can be a lot of dust around so it is recommended to carry a scarf around or something that would be able to cover your mouth and eyes in times of need. Wearing contact lenses might be intolerable in these conditions.
AVOID PHARAOH'S REVENGE EGYPT STOMACH BUG
To avoid an upset stomach that plagues so many visitors to Egypt, remember to stay hydrated at all times. Drink Drink Drink! This will help to flush the system. Making use of a hand sanitiser is also a good habit.
SMOKING CULTURE IN EGYPT
It seems that smoking, even if there is a "no smoking" sign is fair game despite the unpleasantness, so be prepared for that.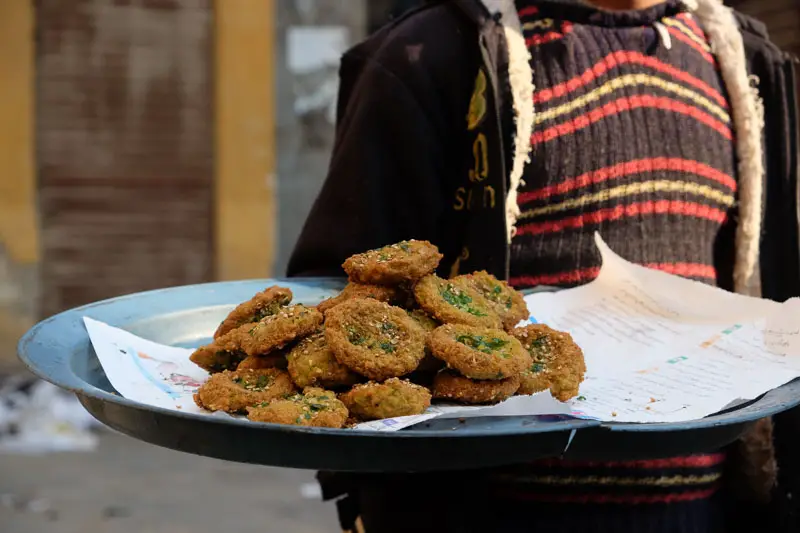 EGYPTIAN CUISINE
Egyptian food has been influenced throughout history, from the Ottomans and the Greeks to the Lebanese and Persians. It shares similarities with the food of the Eastern Mediterranean region, such as falafel, shwarma, rice-stuffed vegetables and kofta.
However, Egyptian cuisine maintains its uniqueness with rice and bread remaining staple foods.
Examples of traditional Egyptian dishes:
My personal favourite, babaghanoug — paste of aubergines mashed with tahina
The national dish fuul medames — mashed creamy fava beans
Koushari — lentils, pasta, rice and chickpeas
Molokhiya — a spinach-like vegetable
Shai — mint tea
>> Be sure to check out this detailed post about Egyptian food.
What to expect and the best dishes to try.
MAIN RELIGION OF EGYPT
The majority of the country is Muslim.
Bear this in mind when packing and deciding on your everyday attire while travelling through the country. Also take note of when in the year the Holy month of Ramadaan will fall, as this will affect your travels and behaviour somewhat.
There are also many Christians in Egypt, making up less than 10% of the population, with the majority belonging to the Coptic Orthodox Church, which was the dominant religion in Egypt before Islam.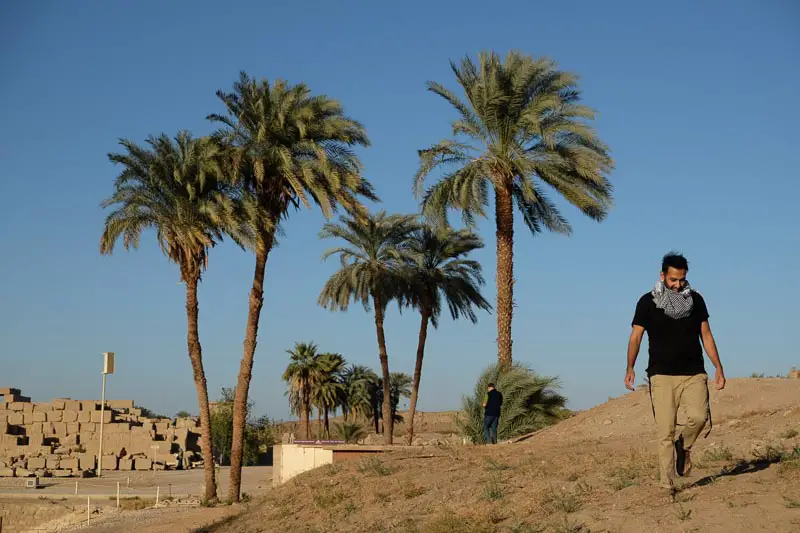 DRESS CODE EGYPT TIPS
Egypt is naturally conservative including its dress code and it is respectful to obey this code with fair consideration for the local culture or customs. It is advisable to dress sensibly and modestly.
Why?
– To avoid any unwanted attention and creating a bad impression
– It is more respectful to any Egyptians and their families
– You receive a much better welcome in Egypt if you dress modestly
Women do not need to cover their head in Egypt, but it is recommended to dress modestly, wearing pants or long skirts, long sleeves, and loose clothes avoiding shorts and low or tight tops. Men can get away with a little less clothing such as wearing shorts.
Wearing comfortable shoes is a must. You will spend a large part of your time walking around and climbing stairs.
ADDITIONAL SERVICE CHARGES AT RESTAURANTS
Take note that some restaurants add a tax and service charge to the final bill, which can be quite high at times so do take note of this to avoid any nasty surprises.
HOTEL BREAKFAST BOXES
Yes, breakfast boxes are a thing.
If you're leaving the hotel for a tour before the allocated breakfast time and won't make it back in time, get the hotel to pack breakfast to take on the go. Most will be more than happy to oblige.
HOTEL RECEPTION MUSIC
Ok, so not an Egypt tip per say, but speaking of hotels, they low-key love playing Kenny G songs in the reception area. Ha! They should play some popular African songs instead.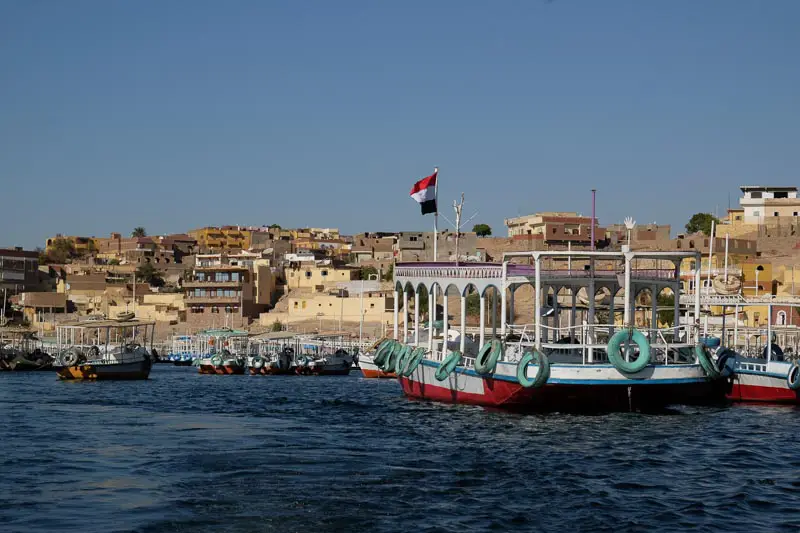 DO YOU NEED VACCINATIONS FOR EGYPT
No vaccinations are compulsory before visiting Egypt, but Hepatitis A and typhoid are recommended.
Proof of valid health insurance is also required.
What about Covid-19 entry restrictions?
The government of Egypt requires all travellers into Egypt to provide either:

– a printed negative PCR or antigen test certificate. The test must be taken less than 72 hours prior to flight departure. Travellers from certain regions are permitted to provide the test certificate taken up to 96 hours before the flight departure time.

or

– a COVID-19 vaccine certificate containing a QR code.

All arrivals into Egypt will have their temperature checked and are required to provide their contact details on the Public Health Card passenger locator form.

Unvaccinated passengers with direct flights to these airports in Egypt have the option to take a PCR test on arrival rather than before departure. These passengers will have to remain in their hotel room until they receive the result within 12 to 24 hours. A 14-day self-isolation is mandatory in the case of a positive test result.
Hurghada (HRG)
Marsa Alam (RMF)
Sharm El Sheikh (SSH)
Taba (TCP)
❗ Update:
All of Egypt's COVID-19 entry restrictions have been lifted on June 17, 2022.

As a result:

· No proof of negative pre-departure COVID-19 test results are required.
· No proof of vaccination is required to enter Egypt.

Yeaahhhh!
MALARIA IN EGYPT
Do you need malaria tablets?
Malaria tablets are generally not required as malaria is not present in the tourist destinations.
However, if you're travelling in the summer season, there will still be lots of mosquitoes around, so you should carry a good insect repellent along to avoid getting bitten.
LANGUAGE AND COMMUNICATION IN EGYPT
Arabic is the official language. Arabic came to Egypt in the 7th century, and Egyptian Arabic has become the modern spoken language of the Egyptians and is understood by almost all Egyptians.
You should still get by on English without a problem. But it is recommended to learn a few Arabic words. It acts as an icebreaker and is also useful while travelling off the tourist path.
ARE THE PRICES OF GOODS IN ENGLISH OR ARABIC
In the main tourist centres, prices will be marked in both English and Arabic. As soon as you leave the tourist trail the main form of communication including the marking of goods and services is Arabic.
Learning to recognise Arabic numbers is a huge plus. Making a mental or written note of the following should make your travels through Egypt that much easier:
| | | | |
| --- | --- | --- | --- |
| One | ١ | Wahid | وَاحٍدْ |
| Two | ٢ | Ithnain | إِثْنَيْن |
| Three | ٣ | Thalatha | ثَلاَثَة |
| Four | ٤ | Arbaa | أَرْبَعة |
| Five | ٥ | Khamsa | خَمْسَة |
| Six | ٦ | Sitta | سِتَّة |
| Seven | ٧ | Sabaa | سَبْعَة |
| Eight | ٨ | Thamaniah | ثَمَانِيَه |
| Nine | ٩ | Tis'aa | تِسْعَة |
| Ten | ١٠ | Ashra | عَشْرَة |
AGGRESSIVE TOUTS IN EGYPT 
As mentioned, I hardly faced much harassment and a firm no thank you did the trick. However, this is not always the case with other travellers.
All visitors to Egypt, whether female or male, receive a great deal of attention or hassle from some locals wanting to sell goods or a tour. This is by far not the majority of locals, who are real friendly, but only a handful that you may come across here and there.
MOST COMMON EGYPT TOURIST SCAMS
You find tourist scams the world over like these common ones in China.
Heres what to be on the lookout for in Egypt:
Watch out for those who approach you telling you about a big market open today only ("you're very lucky") or for those who want to take you in their taxi for a tour.
Papyrus stores, perfume stores, and carpet stores all charge ludicrous prices.  They will sit you down giving you tea while getting into a whole explanation about the history and quality of the work. If you want to buy things go to the bazaar and enjoy it there.
Don't take camel rides when there is no one around.  People have been trekked into the desert and extorted.
I would also advise against horseback riding at the Giza Pyramids as the horses are not well looked after.
You should assess a few travel agents before settling on your chosen one based on price, quality of hotels, guides, and reviews.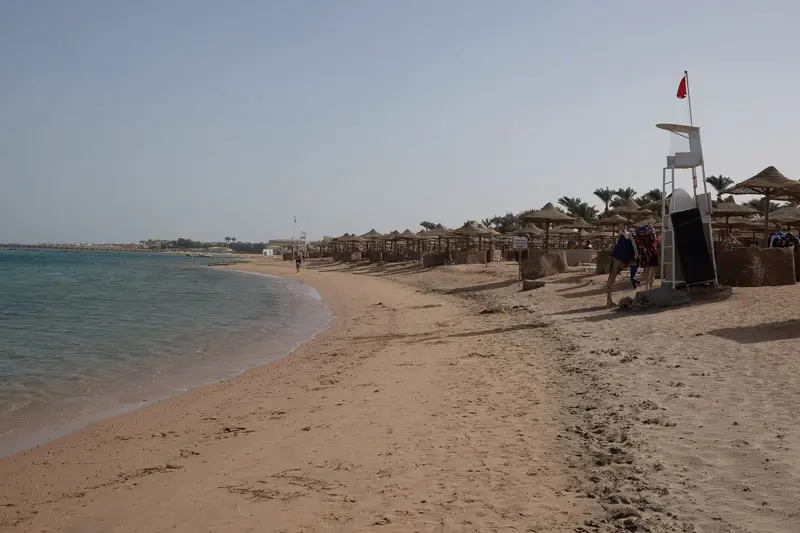 FLIGHT HAND LUGGAGE RESTRICTIONS
There are no restrictions on flights to Egypt, according to the UK Government website, "phones, laptops, and tablets larger than 16.0cm x 9.3cm x 1.5cm not allowed in the cabin on flights to the UK from Turkey, Lebanon, Egypt, Saudi Arabia, Jordan, and Tunisia."
I would advise to keep laptops, tablets, and the like in your hand luggage until after the first scanners after which you should place them all into your checked luggage before you check your bags in.

Do not carry power banks and spare batteries in your hand luggage. You will go through another set of scanners and more security checks before you arrive at the departure gate. If anything that should not be in hand luggage is found, it will be confiscated.
Correct at time of publishing. Do confirm with your airline before travelling.
>> Related reading:
Essential tips for flying and what NOT to do on a plane
MALE DOMINATED SERVICE INDUSTRY
The service industry is for the most part, male dominated and I didn't notice a lot of females around. Actually, there was not a whole lot of interaction with females on a whole during my travels in Egypt.
CITIES IN EGYPT AREA CODE
Alexandria 03
Aswan 097
Cairo 02
Hurghada 065
Sharm el Sheikh 069
Mansoura 050
Qena 096
Menia 086
Port Said 066
Taba 069
Ismailia 064
Luxor 095
BRINGING MEDICATION INTO EGYPT
Some prescribed and over the counter medicines are considered controlled substances in Egypt and can't be brought into the country without permission or the required documentation. An example of this is Tramadol, which is used as a recreational drug in Egypt.
Be sure to confirm this with your doctor. What you will need is an official letter specifying that the medication you are taking with to Egypt is for your personal use only, the quantity you will be carrying, and details of your health condition.
---
I think that about covers pretty much all the travel tips Egypt and everything you need to know for your first trip to this amazing African country.
If you have any other questions or concerns let me know and I'll be happy to help out.
If you've found this information helpful be sure to share this post.
شكرا,
ریحان
SAVE this post for future reference. PIN it to your Travel board on Pinterest