7 Most Common Travel Scams in Asia (+ how to avoid!)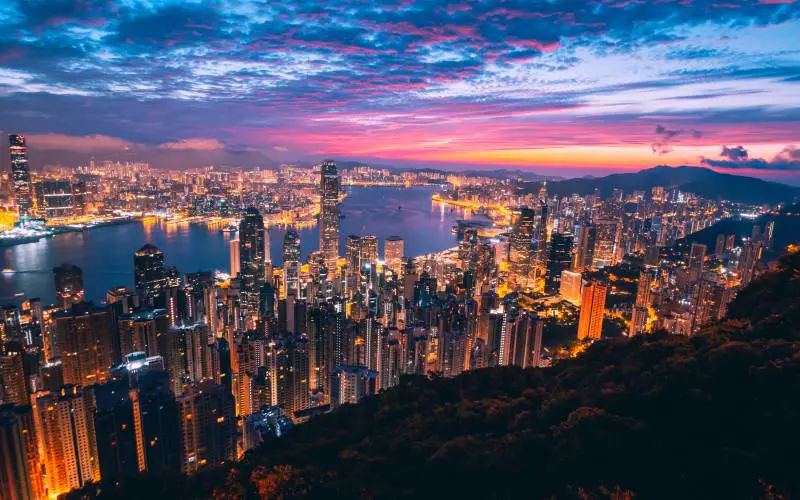 You're having the time of your life the one moment.
You're wondering what the hell just happened the next.
From being ripped off at the local market to being provided false information, travel scams exist all over the world. As independent travellers, it is easy to think that we can avoid this from happening, but it happens to the best of us.
Myself included: I've been scammed during my travels in Europe, Egypt, and horrendously in Istanbul :/
Here are some of the most common travel scams in Asia, in particular Hong Kong and China.
And some general points on how you can avoid them.
Be aware at all times.
Know the most common travel scams that happen in the region you're travelling and you have the upper hand in avoiding being the unsuspecting tourist, the victim of a travel scam and your wallet in tact.
Just to be clear: Hong Kong is one of the safest cities in the world, and I never felt unsafe no matter what hour I found myself wandering around the city.
>> Read next:
Travel Scams in Hong Kong & China

1 | Shopping Scams
No travel scam list is complete without those notorious shopping scams.
Here are some of the tactics to watch out for:
a) fake designer and counterfeit goods
Due to the poor consumer regulations and lack of safety tests in China and HK, many items are typically made as knock offs of the original with poor quality and missing parts.
How to avoid: Shop with or where the locals do, unless fake goods are what you're after 😉
b) bait and switch 1
The customer is presented with one item, but is given a different item after the sale.
The sales assistant who goes to collect the item in the stockroom typically does the switch while the customer is paying for the item.
This is especially common for those stopping briefly on tours, buses, transfers and so on, where returning to the store is impossible.
c) bait and switch 2
You are presented with a "superior" quality item other than the one you have been looking at or requested. This "superior" quality item is presented in the best light but is actually of lower quality. You are then persuaded to purchase this item instead.
d) extras not included
A price is quoted for your requested item, but extras are conveniently ignored. Extras that traditionally come included with the main item and so the thought doesn't even cross your mind.
e) antiques scam
This is where the origin and age of an item are grossly exaggerated or fabricated and fakes are passed off as genuine artefacts.
Examples of this would be coins and artefacts claimed to be from the Ming, Mongol, Byzantine or Roman era.
How to Avoid getting scammed:
Never pay for a product, until you have the exact product you have selected in your hands.
Always check the contents of the box or package before you leave the store, making sure that you have received the exact item requested.
Don't give payment until you have received the new sealed package
Do a little bit of research about the product you want before heading out to shop, paying special attention to key identifying markers for a genuine article.
Clarify what is and what is not included in the quoted price, at anytime during the interaction, but especially before giving your bankcard for payment.
For more expensive items, use only licensed dealers
Don't be afraid of walking away at any point during the interaction
Areas to be extra cautious in: 
China: Nanjing Road in Shanghai and Beijing's Silk Alley
Hong Kong: Nathan Road Temple street, around Tsim Sha Tsui and Causeway Bay
Note that in general, Nathan road is one big hassle factor. There are a lot of people trying to sell fake goods, especially rolex watches or hassling you for accommodation options along the way.

2 | Fake Monks Scam
Authentic monks never beg for money. The association they belong to officially supports them.
That's why when you see a "monk" roaming the streets, holding a bowl, and asking for monetary donations, know that this is a show.
These fake monks usually frequent crowded tourist areas such as Tsim Sha Tsui, Causeway Bay and Jalan Alor.
Naturally, if you want to help them please do so. However, don't be under the illusion of a blessing from a monk. You're helping out a beggar on the street and there's nothing wrong with that in my eyes.
3 | The Traditional Tea Ceremony Scam
This one has been one of the most common travels scam in China for years.
Aimed at tourists who are new to the region and are fervent on experiencing the local culture.
This tourist scam is mostly operational around Shanghai's People's Park, but not uncommon in Nanjin Road in Shanghai and Houhai Lake and Wangfujing in Beijing China.
This is where a scammer, or two or three decent-looking (usually) females, approach lone travellers. "Where are you from?" or "can you take our photo?" are some of the commonly used opening lines.
They often invest a lot of time into this newly formed "relationship" gaining trust by bringing up things in common or being genuinely interested in you, causing you to lower your guard.
This soon leads to the traveller being invited to join them for an event or activity, mostly commonly, a traditional Chinese tea ceremony.
You are then led into a closed room in a back alley teahouse.
The traveller is led to believe, by the actions and even the size of the cup, that the tea served is budget priced, but at the end will later be presented with a ridiculous bill. The scammers might also purchase gifts for themselves from the teahouse and ask you to share the bill!
Other variations of this include being invited to a karaoke bar or an art gallery or some other event.
Same story…
Low quality items –> ridiculously high price!
How to avoid being scammed:
Be wary if they insist on bringing you to one particular place.
I know this is difficult to ascertain because they may insist on taking you to their favourite and you'd want to experience the most authentic (best) in general circumstances, but in this case, they have a working arrangement with this unruly establishment.
You might not want to risk embarrassment by not asking about cost, but always check and confirm the price of any goods or services prior to purchasing.

4 | The Massage Scam
Mostly limited to China, this is where you're approached by a well-spoken woman on the street with an offer for a massage. Or even just to show you where to get the best massage in the surrounding neighbourhood.
At a ridiculously cheap price. And maybe some (additional) benefits too.
Should you agree, you will be led to a private, often isolated, apartment somewhere in the city.
There are a couple ways this could go:
minutes into the massage, an official looking person will enter the room citing some illegalities, solicitation, and the mention of arrest — demanding money (a bribe).
a gang of mafia enter and demand a shockingly high fee compared to the price agreed on initially for using the room and spending time with the girl.
The amount demanded in usually in the thousands — the maximum that a credit card company will allow. They even bring out a card machine and demand to see your wallet.
If payment is refused, there will be treats of going to the police, injury, and death. It will be made very clear that the only option is to pay up to get out of the situation unscathed.
How to avoid this travel scam in China:
Be extra cautious on Nanjing road in Shanghai.
Never accept an invitation from a stranger on the street for a massage — no matter how tempting it may seem, no matter how cheap, and no matter how pretty the girl is.
If you want a massage, the best option would be to visit an official massage parlour, albeit expensive.
5 | Unscrupulous Taxi Operators
There came a point where I thought every cab driver was unprincipled, but I have met many a decent, honest taxi driver since then to know this is simply not true overall.
a) You've heard the "broken taxi meter" story so many times before.
Do not fall for this. It is required by law.
Know the approximate taxi fare in advance and insist on the meter being turned on. Should this not happen, simply exit and find the next available taxi.
b) Not as common as before, but a Hong Kong taxi scam was known for targeting intoxicated foreigners by:
— overcharging with the addition of surcharges, or
— exploiting a design flaw of their vehicles whereby the window could break upon closure under certain circumstances. Often, when the back window is lowered a couple centimeters it can knock against the door joint upon closure, causing it to shatter. The passenger is then accused of slamming the door too hard and breaking the window.
Dishonest taxi operators typically operate around the tourist areas of Lan Kwai Fong, Wan Chai and Canton Road.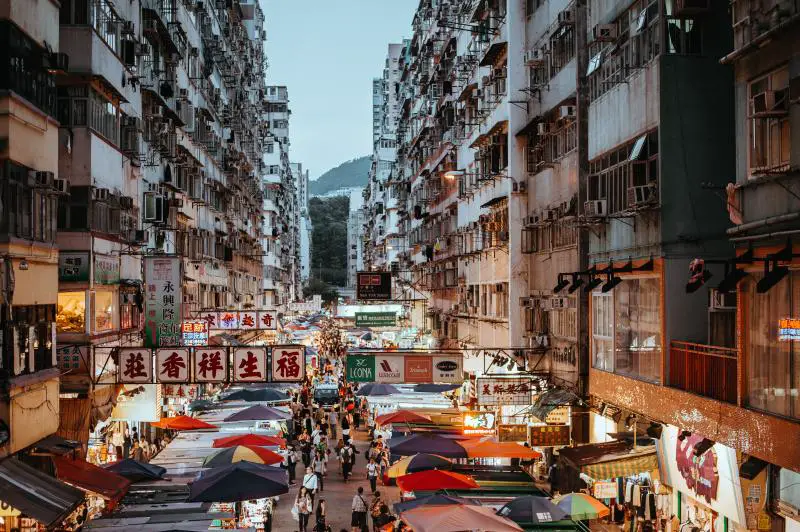 6 | Fake tickets Scam
If you're approached to purchase a ticket at a lower price for some event or show in Hong Kong or China, be a little cautious.
The possibility of this being a good deal is there, but there's a higher likelihood of the ticket being fake or the purchase of a second-rate seat.
Speaking of fake, it is essential that you develop a precise traveling plan, which includes arranging an appropriate travel visa as it is not possible to enter China (or Asia in general) without one. Doing some research beforehand and taking the time and effort will ensure that you receive the correct visa without any hassle involved. 
7 | Hongkong Disneyland Scam
How this works is that calls are made or letters sent to individuals by people who claim to be staff of Hong Kong Disneyland. These people declare that prizes have been won from events or lucky draws held by the resort.
However, money is insisted upon upfront in order for the prize to be received.
How to avoid: In general, if money is required upfront before you can receive your "full prize," it's highly suspicious and best to get more information.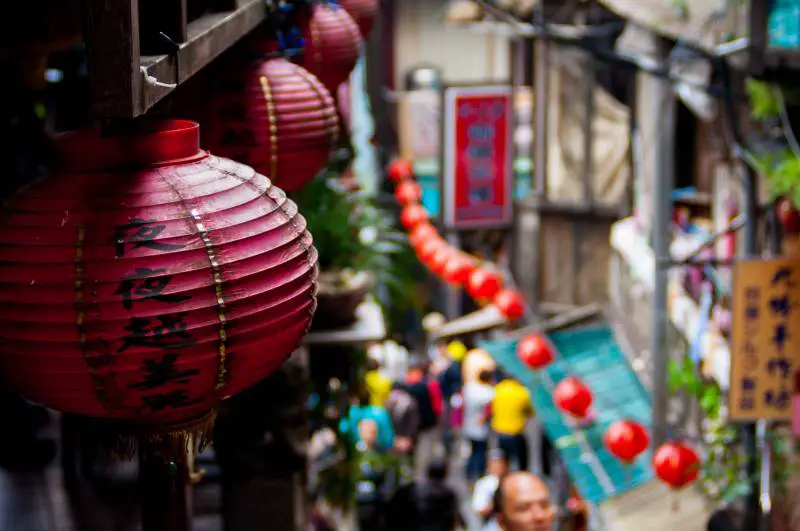 Wrapping up
While the benefits of travel are immeasurable, travel scams exist the world over.
This doesn't mean you shouldn't talk to strangers.
The majority of locals are friendly and helpful and there's no reason to go around with your guard up on maximum all the time.
Just be awake and aware of the most common scams and other things to know when planning a trip and you'll be fine.
Know anyone travelling to Asia soon? You must share this post with them.
Save this for later. PIN this to your ASIA TRAVEL Board.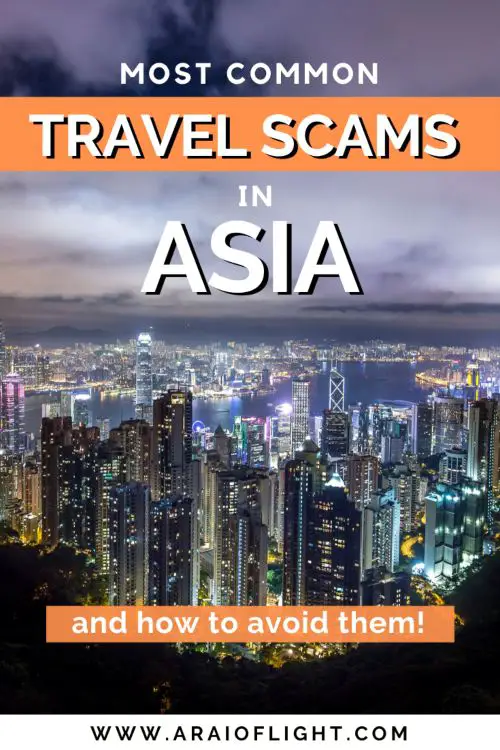 Have you or someone you know even been scammed during your travels? I'd love to hear more in the comments below or on instagram and twitter.
Trust your gut,

Rai