Important Reasons to Use a VPN While Traveling and What to Know About Using a VPN While Abroad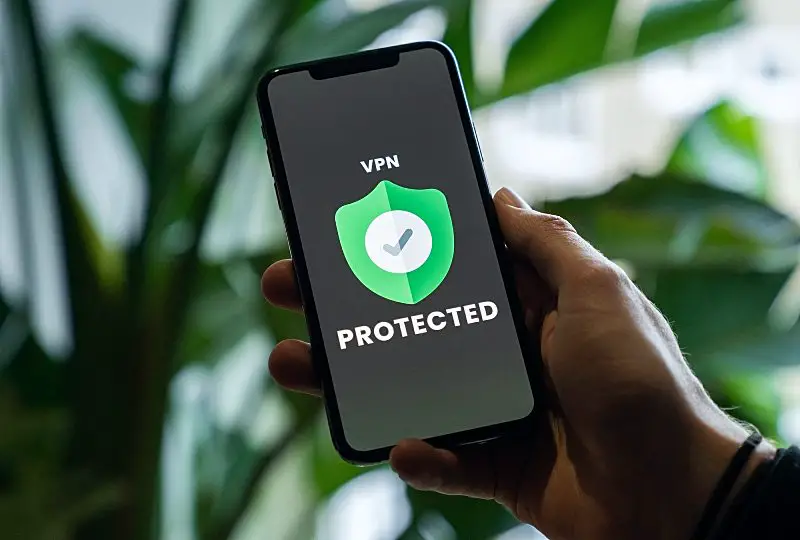 Using a VPN is a smart move, no matter where in the world you find yourself. Because of the amount of necessary data we keep online, protecting your devices and accounts should be one of your top priorities at all times. However, when you are traveling, keeping your devices and accounts safe is even more important than ever. Going to new places means additional risks that you may not have considered before. It is even more vital to keep that data safe when you are away from home. This is why I'm here to share some tips to make sure that your vacation does not turn into a cyber nightmare.

Your safety and privacy is essential. You don't have to be a tech whiz to figure out how to do so. I'm here to break it down for you and make your travels (and life) a whole lot simpler (and safer).
Read on to discover what a VPN is, important reasons to use a VPN when traveling, how to set up a VPN, the best VPNs for travel, what to know about using a VPN while abroad, and everything to know in this regard.
A must read before your next adventure!
Why do you need a VPN when traveling?
Considering that we are much more vulnerable and open to attacks digitally when we travel, a VPN makes the experience of going online much safer and provides privacy while doing so. In addition to protection when using dodgy public Wi-Fi, a VPN will allow you to view websites that are blocked in some countries, will prevent your local bank account from getting locked, and will even help you to score better travel deals. A good VPN will make your travels simpler and less stressful.
In this post:
>> Read next: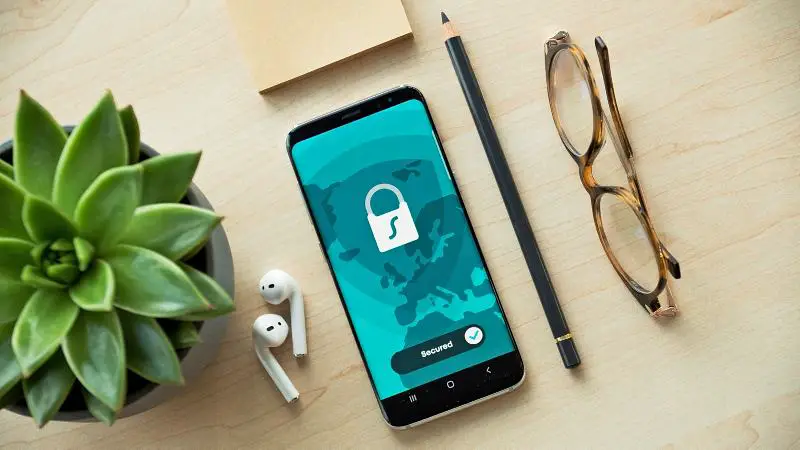 Let's get started…
So What is a VPN (or Virtual Private Network)?
A VPN is quite simple to understand — it's a software program that creates a secure channel, that remains private, while you're connected to the internet. This tool guarantees your privacy online by scrambling and encrypting all of the information you send and receive online between your device and the VPN server, while concealing your IP address and allowing you to securely send and receive data.
What this means is that anything you do online from the websites you visit to the texts you send are kept private. No one is able to view what you do, track, or have access to anything you view online.
Many people are under the impression that their browsing history and online activity are private and that no one besides them has access to that data.

That's quite the opposite to the truth.

Your ISP or an experienced hacker can easily see what you are doing online and what is more, they have many ways to use it against you.

A VPN reroutes your internet connection through one of the secure servers so that your IP address stays hidden. As a VPN user, you are free to choose from multiple servers depending on what you're looking to accomplish. No matter which server you select in the process, nobody will be able to trace your online activity back to you or use it against you when you disguise your IP address.
However, there are more benefits to using a VPN than just safety.
VPNs also have other practical uses that can make your time traveling much more enjoyable and stress-free. While security is still the primary function of a VPN, you should take advantage of all the other opportunities of using it.
"Sounds good. But should I use a VPN while traveling?" you may ask.

Well travel lover… Continue reading to discover all of this ⇟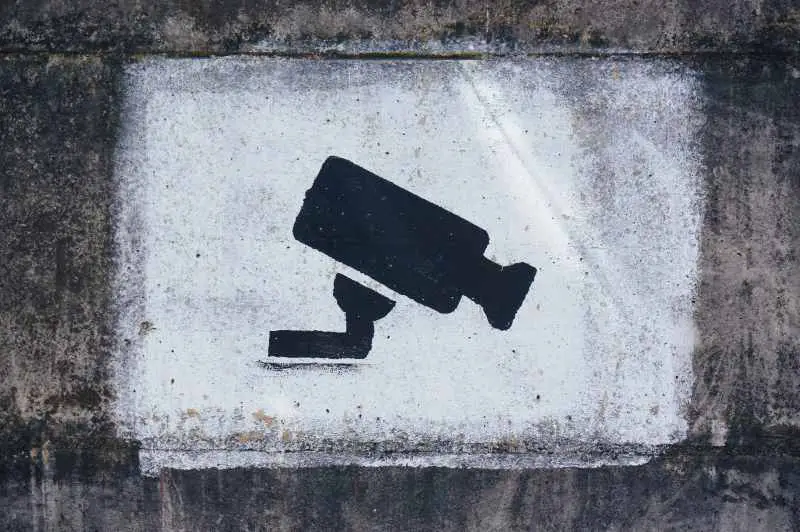 Why Should You Use a VPN When Traveling
All of us try to practice additional safety measures when we travel.

While some of us may focus on keeping our travel bags close by, others double-check the itinerary and flight information and are all-around more alert to all the possible things that could go wrong. All experienced travelers know that getting stranded in a foreign country without all your essentials can turn into a nightmare.

The same goes for online safety.
When traveling, it's especially important that you take all the necessary steps to ensure that your devices and all of your accounts are protected from unwanted cyber threats to enjoy your vacation or a short trip without having to worry about the possibility of a cyber-attack.
There are several reasons for using a VPN while traveling:
Protect Sensitive and Important Information
"What's the wifi password?" As travelers, we're all too familiar with asking this question.

When we travel, we are reliant on the internet to get right directions, info on the best places to eat in the area, or simply to stay in touch with loved ones around the world.

Getting roaming services isn't cheap, and most travelers rely on free Wi-Fi options when traveling. Even if we buy a local SIM card, we will more than likely need to use public wifi a handful of times, leaving us vulnerable and easy targets while doing so.

While this isn't the safest choice, often times there is no other way to access the internet — with serious consequences such as scams, viruses, and identity theft. HTTPS secure websites have helped mitigate these risks somewhat. These kinds of networks can come in handy, but they are also the most vulnerable to attacks, affecting your device and your data.
Since these are public networks, they are easy to infiltrate, and once you connect to a compromised network, you will also be at the risk of being attacked and losing access to your account, data, and sensitive information. Real-life hackers access devices that are connected to public wifi to install malicious software or to steal sensitive information.
While this alone should encourage you to use a VPN when you travel, keep in mind that fixing your devices or losing your important data or access to the accounts is much harder to handle when you are away, traveling in a foreign country- whether that be for business or pleasure.

So to avoid having to deal with the language barrier or other complications that might arise as you try to fix your problems, it's better to stay ahead of the game and just use a VPN.

More and more travelers are using a VPN for its protective benefits. This should be the top reason to use a VPN while traveling.
>> Read next:
How to protect your privacy (+ data) while on vacation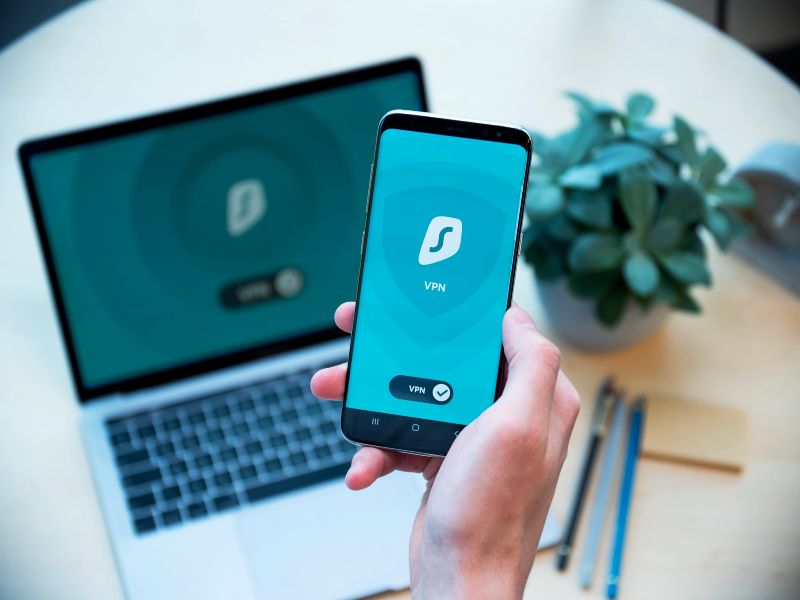 Stay Safe While Using Public Wi-Fi
This goes hand in hand with the previous point about protecting important information.

As mentioned, public networks can be easy to infiltrate. You don't want to (accidentally, of course) download malicious malware or connect to compromised network while browsing the net. It does not matter whether access to the network is password protected or not.
This leads to a whole host of issues from exposed private personal information and viruses to identity theft. It is essential to conceal personal information that includes passwords, social security numbers, browser cookies, banking info, credit card details, and other identifying information.
Making use of a VPN avoids all of this by encrypting your connection and assists in maintaining your safety whether you're at home or abroad.

As a professional working abroad, it is highly recommended to make use of a VPN, not only for the security of your own information, but the data of your company as well.
Find Better Travel Deals
Using a VPN and a secure IP address can get you better travel deals online, as some destinations and travel companies tend to hike their prices based on where the user is located.

Airlines, hotels, car rental agencies, and the like use algorithms that vary the price offered to you based on your location.
When you use a VPN to look for deals, you can choose from the many servers scattered across the globe to find the best offer possible. You can use a VPN to get better deals from hotels, airlines, and other travel providers. Remember to delete cookies and browse in incognito mode before booking something online.
VPNs can help you save money on boring expenses to have more opportunities to spend it on experiences and making memories.
Access Websites That Are Blocked in Certain Countries
In certain countries around the world, the local government censors, bans, and blocks access to certain online services and websites such as Instagram, Google, Facebook, Twitter, Youtube, and others due to local laws.

This can be a massive headache (read: problem) when trying to do simple, everyday tasks in these countries that include China, Vietnam, Egypt, UAE, Australia, Iran, as well as other Asian, Middle Eastern and Gulf nations.
If you're really need to use these sites while traveling in such countries, a VPN allows you to hide your IP address by routing your connection using a server of a different country to the one you're visiting. A VPN makes it appear like you're connecting from somewhere else in the world.
This allows you to bypass any firewalls, restrictions, and limitations to connect securely and safely.

This not only applies to websites, but apps on your phone too.
Utilize VoIP Services
Other countries block Voice over Protocol services such as Whatsapp, Skype, and Facetime.
Making use of a VPN allows you to bypass these blocks and use these messaging apps to keep in touch with loved ones, friends, and family back home and around the world.
I'd say, that's a pretty good reason to make use of a VPN service while traveling or living in these countries.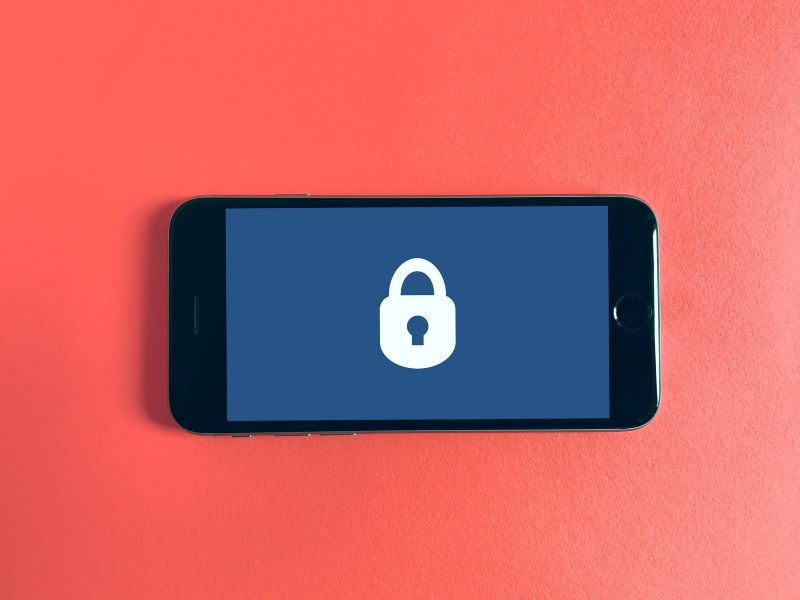 Avoid Getting Your Accounts Frozen
Few things are worse than having your bank accounts or other important online accounts locked due to unusual activity because you're in a new or foreign location.

In addition to your personal bank account and other financial services, Paypal is known for freezing your account when logging in from a different country to the one that you normally log in from, and getting it back to normal is quite the mission.
Imagine being unable to access funds while traveling. That's why it is essential to notify your bank of your travel plans and your intent to be away from your home country during a specific period.

In addition to this, using a VPN allows you to connect to your home country's server, with easy access to your accounts and zero red flags raised during the process.
I can think of much better ways to spend my time than on hold with the fraud department or having to jump through extra security loops to prove my identity. A VPN simply allows you to avoid all that wasted time and money.
Keep in Touch with Family and Friends
Even if we're on the other side of the globe, keeping in touch with loved ones is important. Maybe even more so because we are thousands of miles away.
A VPN will allow you to continue using the apps that you normally use to text and call in countries that may block the use of these programs.
Keep Up With Your Favorite TV Shows
Whether you use Netflix, Hulu, HBO, Prime Video, Spotify, or any other streaming platforms, the geo-block can prevent you from seeing the newest episode of your favorite TV show or an old classic you might crave when being away from home.

Geo-blocks make content available in specific locations only and can be annoying for anyone who frequently moves around or travels.
To bypass the geo-blocks, all you have to do is select a country where the content you are looking for is available, connect to that server using a VPN, and you'll have no trouble accessing it no matter where you are.
Do take note that not every VPN will unblock geo-restricted streaming services, so make sure to choose one that does if you want to watch or continue listening to your favorite travel songs. The best VPNs are geared towards bypassing the geo restrictions on any streaming site.
Prevent Your Online Data From Being Stored
In a handful of countries around the world, certain laws allow the browsing data of each individual user to be stored for a certain period of time. This can range from 6 months to 2 years.
Even if you've got nothing to hide, nobody wants their data tracked and stored. I know, I certainly feel very uncomfortable with this idea.

If you feel the same and value your privacy, the use of a VPN prevents this from happening to your personal data.
Improved Internet Speed
Sometimes, ISPs will deliberately decrease your connection speed if they see that you are using too much data. That is called bandwidth throttling, and ISPs worldwide use it all the time.

While slow internet is always annoying, it can be a real challenge when traveling.
As a tourist or a visitor, you are more than likely to get lost every now and then, get on the wrong train, or end up on the wrong side of the town. In these instances, having a slow internet connection is the worst and can ruin your whole day.
When you are using a VPN, ISPs have no idea which user is consuming data, so they won't be able to use bandwidth throttling to slow down your connection allowing you to bypass the congested traffic.

On the flips side, it is important to note that the use of a VPN can cause slower connections. Changing servers to one that's closer to the country you're in can help as well as choosing a premium VPN service.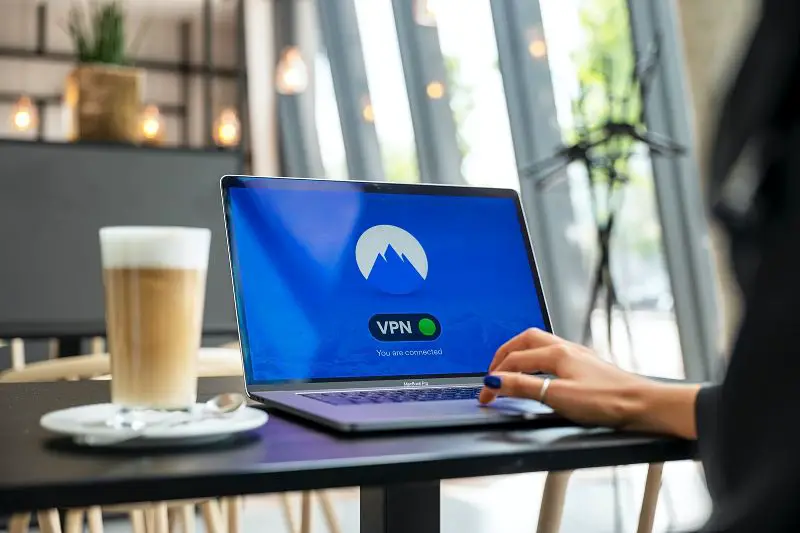 How To Choose the Best VPN for Travel
There are dozens of VPN providers to choose from when deciding on the best VPN for traveling. The best among them are protected by the highest levels of encryption for maximum privacy.

Ultimately, the decision will come down to whether you are willing to pay for a VPN or are ok with settling on a free version.
The criteria to look out for when choosing a VPN include:
monthly cost of the VPN service
level of security
number of countries you can connect from
level of speed
free trial period and any money back guarantees
You should look for a VPN that is very user-friendly, allows for easy installation, and that can be used on both desktop and mobile devices. Avoid choosing a VPN that charges additional fees to use on multiple devices.
The paid version always comes with better service, better user experience, and better internet speeds.

However, the free version might be enough to meet all of your needs and requirements. You don't have to spend unnecessary money if you don't need to.
That being said, you may not want to use a free VPN while traveling and should know that free VPNs come with some disadvantages, such as:
slow internet connection speeds
inability to choose the server or country – this gets assigned randomly
often filled with ads
usually only available for mobile devices and not desktops
usually not compatible with Netflix
not as secure as a paid version
It is always recommended to use a premium VPN option for the best service and complete peace of mind.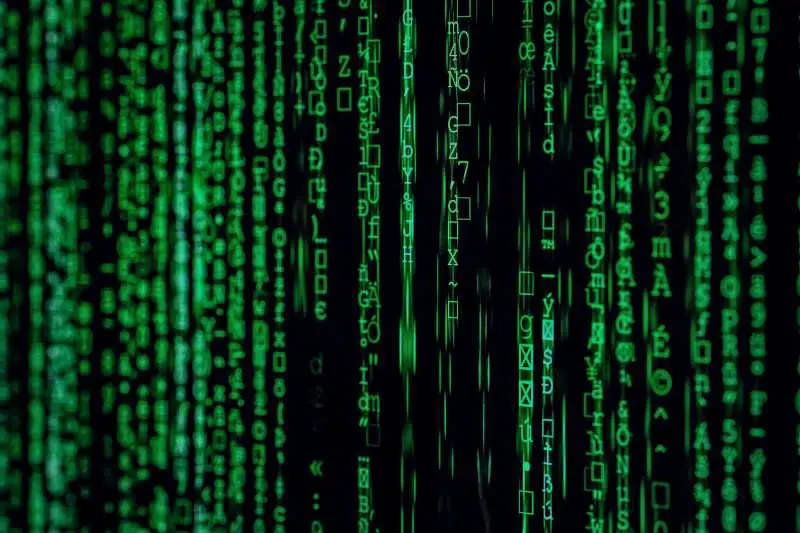 How To Set Up a VPN for Traveling
It's quite straightforward to get set up to use a VPN while traveling and fortunately you don't have to be particularly tech savvy to do so. I would recommend getting all of this set up before you start traveling or before moving abroad.

The first thing to note is that the VPN program should be compatible with your devices and is known to work in the countries that you will be visiting.
On finding a VPN that suits all your needs, take note to see whether the free version or the paid version is more suitable to meet your needs. Sometimes, the free version is slower and comes with additional fees at a later stage.
Once you've selected the best VPN for traveling for you, download the software, follow the prompts, and install the program on all of your devices such as laptops, phones, and tablets. You will then choose the best server for you, meaning the country from which you want to connect to, with many of the good VPNs offering a choice of more than one.
And there you go — a secure connection!
All data and information from your computer are now encrypted.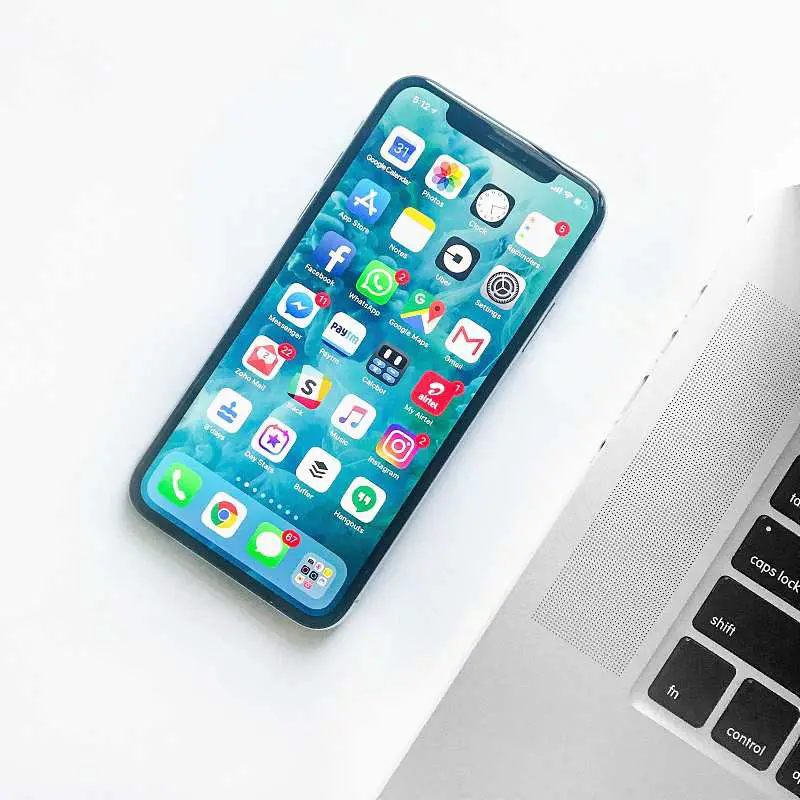 A VPN is certainly one of the best investments you can make towards your online security. More and more travelers are making use of VPNs while visiting other countries as it becomes an important part of any travelers digital toolkit.
A VPN makes the experience of going online much safer and provides privacy while doing so.

Considering that we are much more vulnerable and open to attacks digitally when we travel or while living abroad, having a VPN is especially important when you are away from home.

Not only will the VPN protect you against the attempted attacks and compromised networks, but you will also be able to score better deals if you feel inspired to travel some more. Additionally, you can still enjoy the shows that are available only in your home country without the threat of bandwidth throttling.
A win-win all round, I'd say! If you have any questions about how all of this works or need any recommendations, please get in touch with me.

Your fellow traveler,

Rai