Ranked: 10 Best Cities for Digital Nomads in 2023
Looking out for the hottest digital nomad destinations?

Continue reading to discover 10 of the best cities for digital nomads and start planning that adventure today.

Where will you go?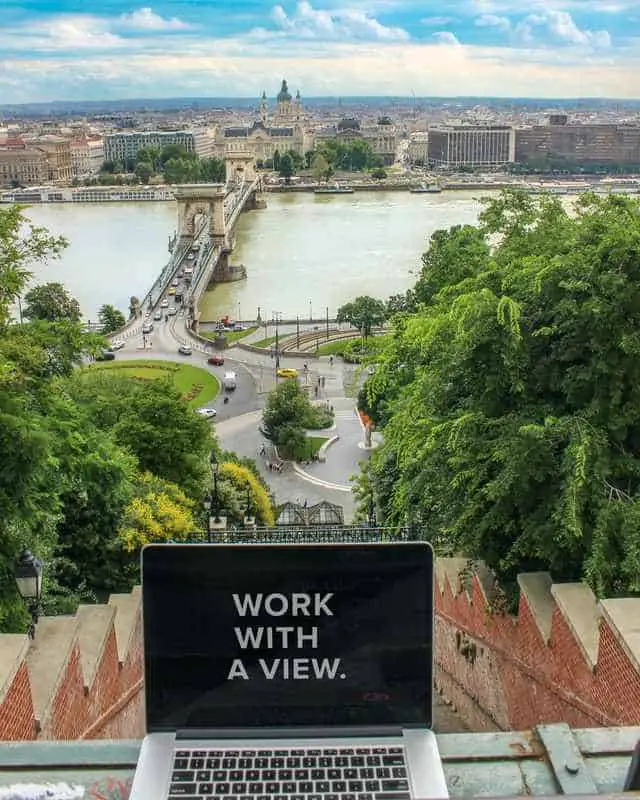 As remote work continues to grow, more and more people are embracing the digital nomad lifestyle, living and working from any place in the world with a strong wifi connection. But where should you go to make the most of your digital nomad lifestyle? This is one of those travel questions I get asked a lot.

So, let's take a look at the top 10 best cities for digital nomads in 2023, highlighting their affordability, great remote working conditions, and strong wifi connections.

So let's get started!
>> Read next:
Preparations before you go
In addition to deciding where to go as a digital nomad, another important consideration is making sure you have sufficient nomad insurance coverage.

My personal recommendation is PassportCard Nomads, offering a number of attractive features to meet the needs of the modern day digital nomad and remote worker while away from their home country.

There is no need to worry about filling out and submitting any paperwork required for medical payments across the globe. Offering cover for nomads all over the world with safe and secure health and travel insurance, there are no out-of-pocket expenses and 24/7 multilingual customer support.

PassportCard Nomads is easy to use on a mobile device. Simply download the app, load the card with sufficient funds, and swipe the card as you would with a normal debit card to pay. Done!
The 10 Best Cities for Digital Nomads in 2023
First up…
1| Mexico City, Mexico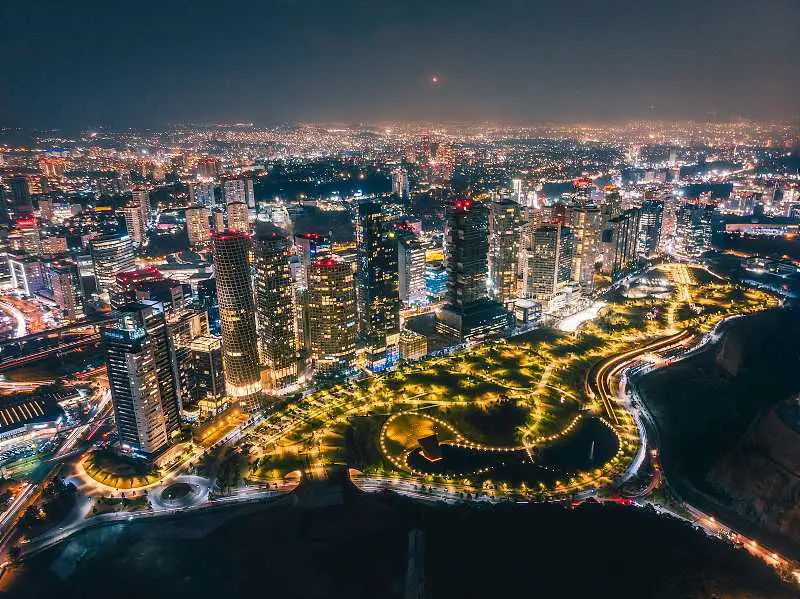 Mexico City, Mexico is an excellent destination for digital nomads looking for a great location-independent lifestyle and is first up on this list of best digital nomad cities in 2023.

This bustling city is a hub for cultural events, shopping, and culinary experiences. There are also numerous coworking spaces to take advantage of, and the wifi is generally reliable. Plus, the cost of living is relatively affordable (outside of the Roma & Condesa areas) making it an attractive option for budget-minded travelers. 

Mexico City also has plenty of outdoor activities such as hiking and sightseeing, with plenty of nearby attractions like archaeological ruins and museums.

With its vibrant culture and affordable cost of living, Mexico City is a great destination for digital nomads who want to base themselves for a few months while staying connected.
2| Lisbon, Portugal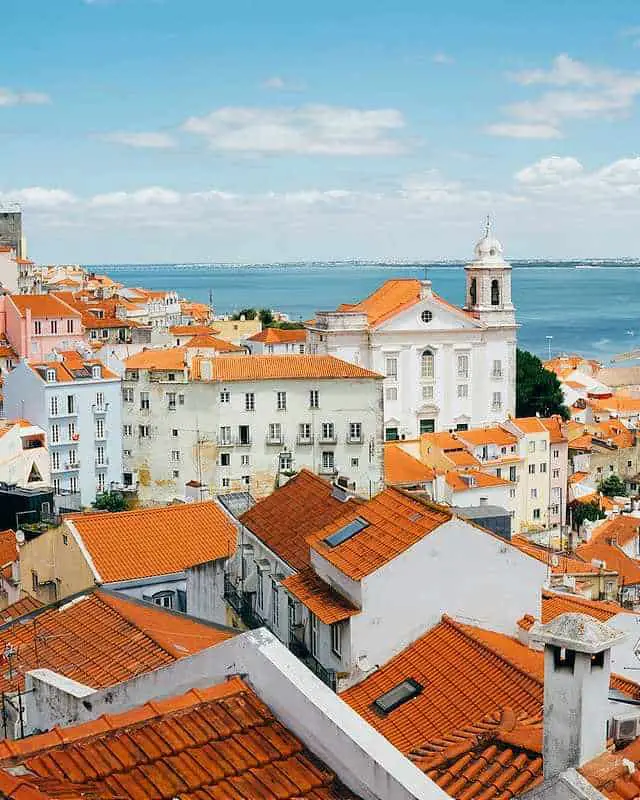 For digital nomads, Lisbon, Portugal is one of the best locations in the world. Situated on the coast of the Atlantic Ocean, this fantastic city has plenty to offer for those looking for a location-independent lifestyle. 

The cost of living in Lisbon is quite affordable, especially when compared to other European cities. In addition to low rents and food prices, digital nomads can enjoy many free outdoor activities such as surfing, kayaking, and hiking. 

Lisbon also offers an impressive selection of coworking spaces for digital nomads. These spaces provide everything from desks and private offices to meeting rooms and event spaces.

Additionally, many of these coworking spaces also offer access to high-speed internet, printers, and other important amenities. Finally, there are many opportunities for digital nomads to connect with others in Lisbon. From regular meetups to online networks, digital nomads in Portugal have plenty of ways to expand their network and grow professionally. 
3| Canggu, Indonesia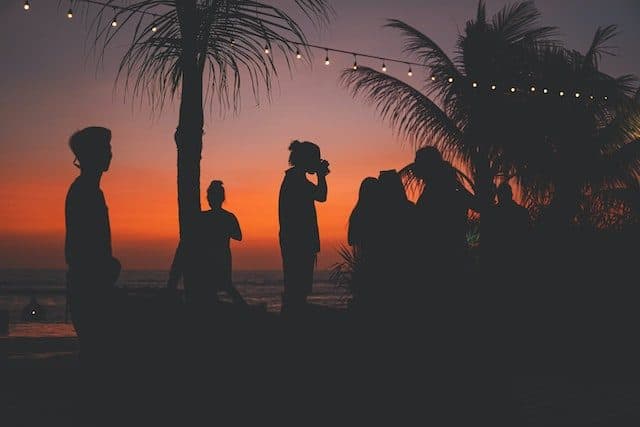 Located on the southern coast of Bali, Indonesia, Canggu has become a top destination for digital nomads seeking a sand, sea, and surf-style lifestyle. With its laid-back surf vibes and stunning beaches, it's easy to see why so many people flock to this area.

The cost of living is low compared to the rest of the world and there are plenty of great co-working spaces that offer fast and reliable wifi.

This makes it an ideal spot for digital nomads looking to take advantage of the tropical climate and stunning scenery while maintaining a productive and efficient work schedule.

Additionally, there are several rental villas available with picturesque views and private swimming pools, making it a favorable spot to settle down and relax with a Bintang or two.
4| Chiang Mai, Thailand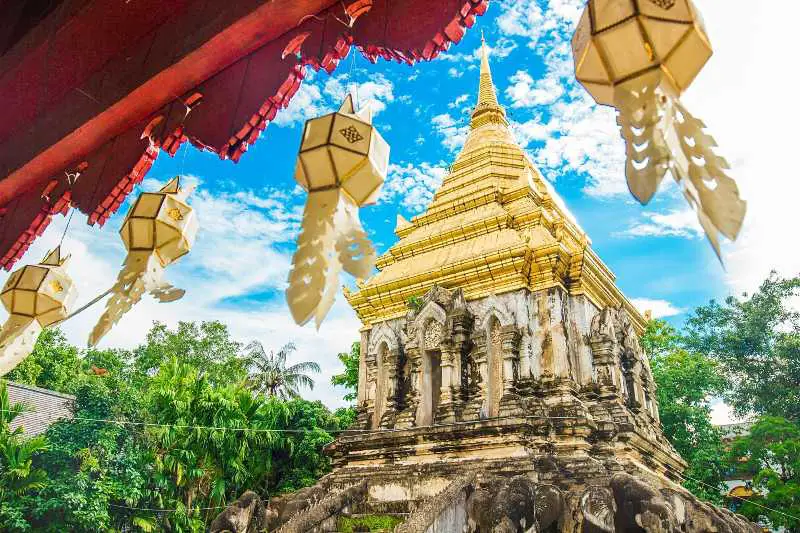 Chiang Mai has long been a favorite destination for digital nomads due to its low cost of living and strong internet connections – not to mention its exotic food and cafe scene. 
This city in the northern region of Thailand offers a unique cultural experience and plenty of opportunities to explore.

As the home of the world's first "digital nomad village," it has become a hub for location-independent workers and start-ups. The city itself is a mix of traditional culture, modern amenities and stunning scenery.

The old city is full of temples, markets and craft stores, while the new city has shopping centers, coffee shops and tech hubs. There is also a great public transportation system that makes getting around easy.

In terms of the cost of living, Chiang Mai is very affordable. You can get an apartment in a nice neighborhood for well under $400 per month and food is much cheaper than in most other countries in Southeast Asia.

Wifi is also reliable and fast, so you can easily work from anywhere in the city. Overall, Chiang Mai offers everything digital nomads need for an enjoyable and productive experience, making it an easy choice as one of the best cities for digital nomads in 2023.
5| Tallinn, Estonia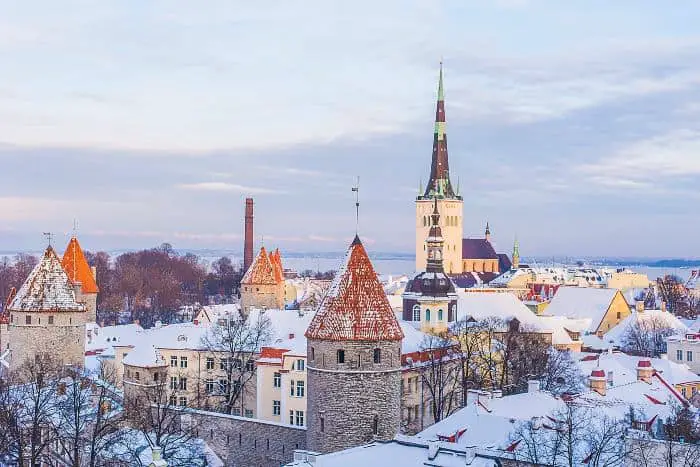 For digital nomads looking for a European hub, Tallinn is one of the top choices for the best digital nomad cities in 2023. Located in northern Europe, this charming city is a great place to live and work remotely. Its strong wifi connection, low cost of living, and vibrant culture make it an ideal destination for remote workers. 

Tallinn has a thriving technology sector and is home to the largest software hub in the Baltic countries. The city also offers excellent public transport and bike lanes, making it easy to get around.

Additionally, the beautiful architecture, stunning coastline, and nearby islands provide plenty of opportunities to explore and enjoy nature. The city also has a great nightlife with plenty of bars and restaurants, as well as a growing music scene. Tallinn also hosts various events throughout the year, including the famous Christmas markets.

Overall, Tallinn is an excellent option for digital nomads looking for an affordable, location-independent lifestyle. With its impressive infrastructure and welcoming locals, it's easy to see why this city has become such a popular destination for digital nomads. Estonia also ranks high on this list of the most beautiful flags in the world.
6| Medellin, Colombia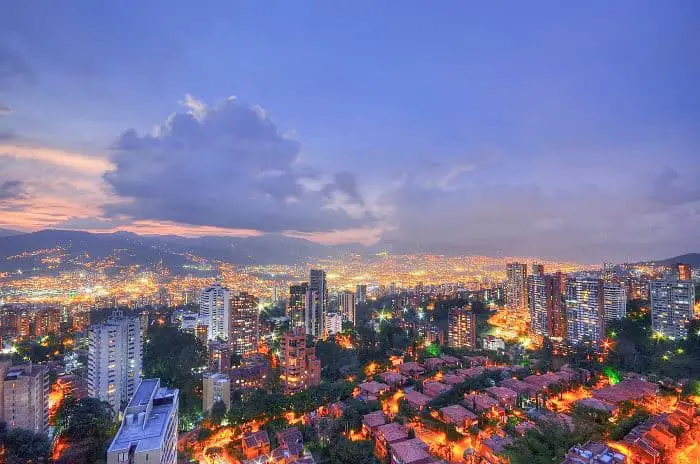 An abundance of coworking spaces and cafes, pleasant year-round weather, high quality of life, cheap high-speed internet access, and lively entertainment makes Medellin once of the best places for digital nomads in all of Latin America.

The relatively low cost of living, vibrant culture, and friendly locals only adds to its appeal among remote workers and expats.

If you're concerned about safety, rest assured that Colombia has made great strides in improving safety levels over the last decade.

It is worth bearing in mind that the majority of people in Medellin do not speak English. So if you have a limited knowledge of Spanish, everyday tasks such as ordering food or even just going to buy groceries will not be simple.

The best areas in Medellin to consider for the digital nomad include El Poblado, Laureles, and Envigado. A huge drawcard is the city's relative high quality of living at an affordable rate. The majority of expats are able to comfortably live on a budget of under $1,500 per month.
7| Budapest, Hungary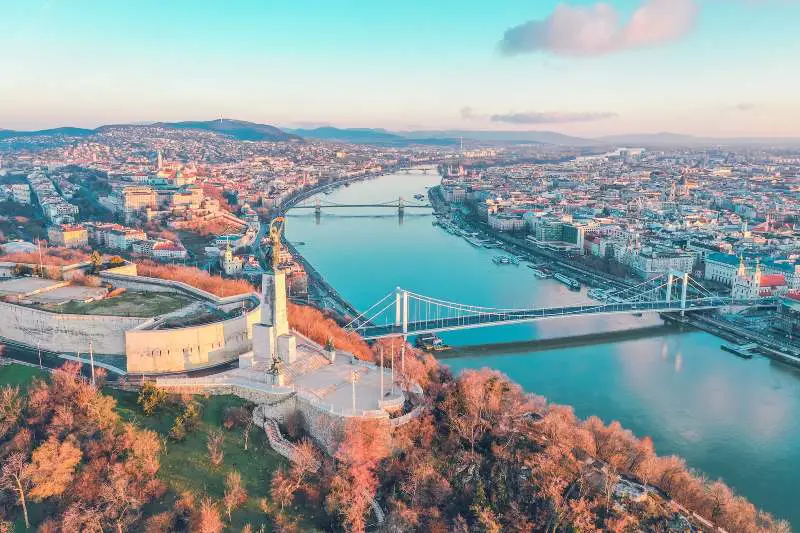 Located in the heart of Central Europe, Budapest is a great choice for digital nomads seeking an affordable, fun and unique city lifestyle. 
Not only is it relatively cheap to live in Budapest, but there are plenty of things to do and enjoy. From delicious Hungarian cuisine, the picturesque Danube river, and some of Europe's best nightlife, Budapest has something for everyone.

With a strong wifi connection throughout and plenty of coworking spaces around the city, digital nomads can stay connected and productive. There's also easy access to nearby cities, making it easy to explore the rest of Europe. 

Budapest is definitely one of Europe's best cities for digital nomads in 2023.
8| Kuala Lumpur, Malaysia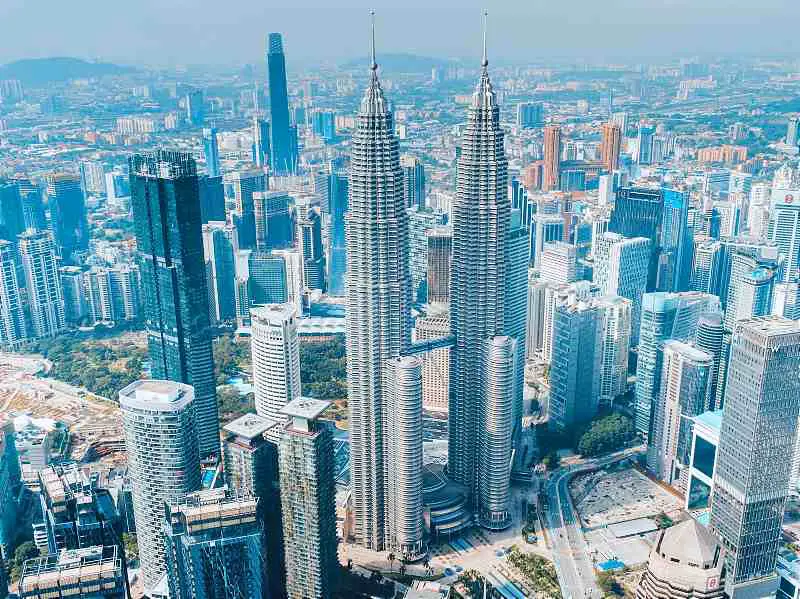 Kuala Lumpur is a great option for location-independent digital nomads. Living in Malaysia, with its affordability and strong internet connections, make this city a top choice for those looking to settle in for a while.

This cosmopolitan Asian city itself offers plenty of attractions for tourists, including the iconic Petronas Towers, Chinatown, and Batu Caves. Additionally, many coworking spaces are popping up in Kuala Lumpur, offering excellent working conditions and an ideal environment to network with fellow digital nomads. 

The city's amazing views, variety of eateries and shopping centers make KL an exciting city to explore, while the country's tropical climate makes outdoor activities enjoyable all year round.

With its affordable cost of living and abundance of digital nomad-friendly options, Kuala Lumpur is a great choice for anyone looking for a bustling city-life remote work experience.
9| Seoul, South Korea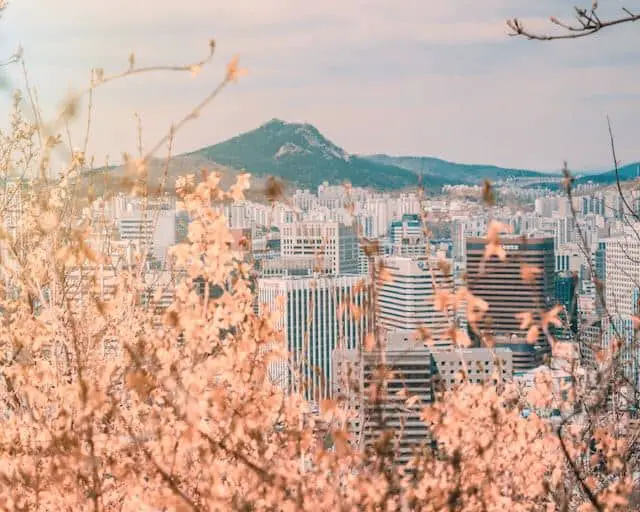 The capital of South Korea is one of the best cities for digital nomads, particularly those looking for an affordable and modern experience. 

With a population of over 10 million people, there's no shortage of places to work and stay in Seoul. The vibrant city offers fast and reliable internet speeds and plenty of coworking spaces for those looking for a more professional environment.

In addition, the cost of living in Seoul is relatively affordable compared to other big cities in East Asia, despite being more expensive than some other digital nomad hotspots found in Southeast Asia. 

However, for those with a little higher budget and who want to explore the culture and cuisine of Korea, Seoul offers a wide range of activities and attractions, making it a great place to live and work remotely.
10| Rio de Janeiro, Brazil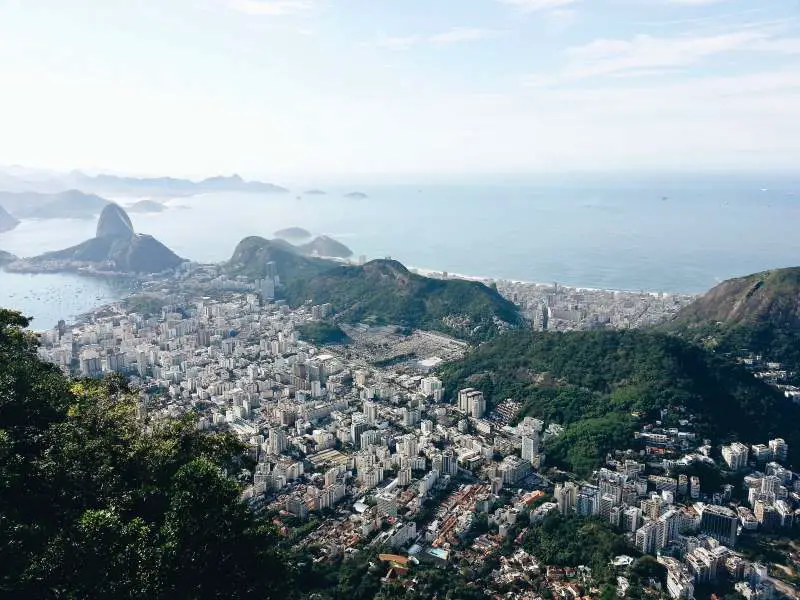 Last up on this list of the best cities for digital nomads 2023 is the gorgeous city of Rio. Rio de Janeiro is one of the world's top locations for digital nomads looking to enjoy a vibrant, exciting city while working remotely.

With a low cost of living, excellent internet connection and plenty of digital nomad meet-ups, Rio de Janeiro is a great choice for anyone looking to make the most of their location-independent lifestyle. 

The city is home to a huge range of sights and attractions, from beautiful beaches to lush green hills and spectacular views. There's no shortage of culture, with art galleries, museums and festivals, as well as plenty of delicious food and nightlife. And for those who want a taste of the outdoors, there are plenty of hikes and trails to explore. 

With more affordable accommodations and food prices than in many European or North American cities, it's easy to stay within budget while enjoying all the city has to offer. And with the ever-growing population of digital nomads in the city, there are plenty of coworking spaces and remote working opportunities to take advantage of.
>> Read next:
Don't miss this moving abroad checklist to make your international move easier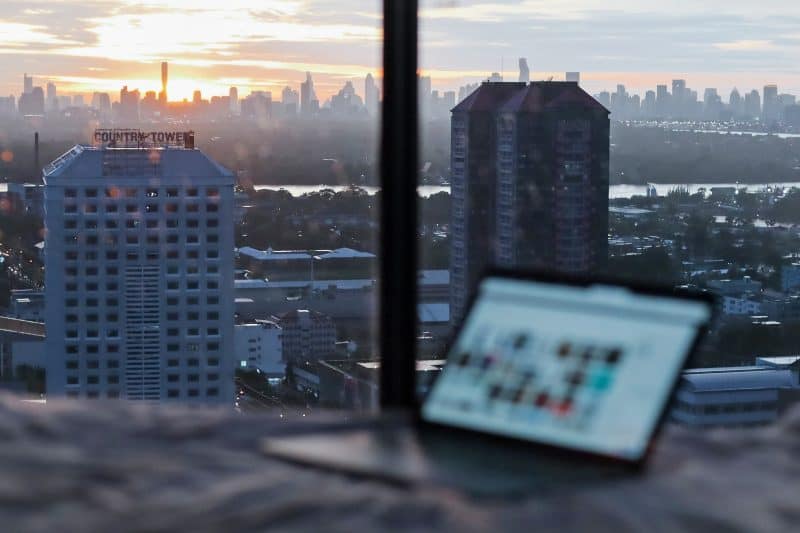 >> Other noteworthy cities for digital nomads:
Buenos Aires
Taipei City
Istanbul
Playa del Carmen
Ho Chi Minh
Cape Town
Berlin
Oaxaca city
Don't forget to check out this list of the best jobs for digital nomads in 2023. If you have any further travel questions, be sure to let me know and I'll be happy to assist. Always remember to be a responsible tourist.

Good luck and all the best in your pursuit of the digital nomadic lifestyle!

Rai