Is Chiang Mai Worth Visiting → Why Visit Chiang Mai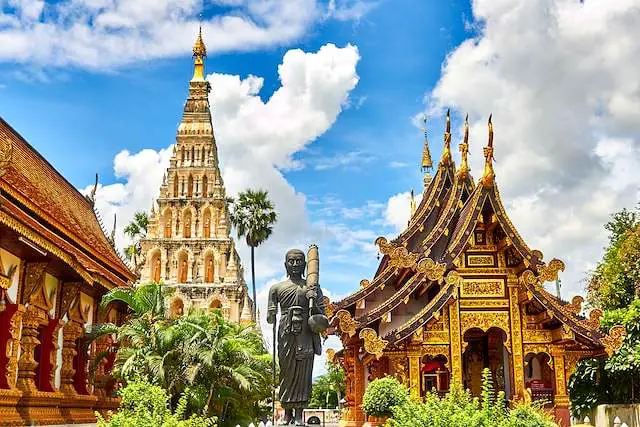 Bangkok is amazing and so are the islands of Thailand. However, if you're looking for a more rural Thai experience you should consider heading to Chiang Mai.

You may have already heard it's a city much favoured by digital nomads and wanderers looking to escape the busy beaches in southern Thailand, but is Chiang Mai worth visiting? Why visit Chiang Mai? And what is Chiang Mai known for?
→ Continue reading to find out!
Is it worth it to go to Chiang Mai?
This landlocked city located at the foothills of the Suthep Mountain in Northern Thailand is a wonderful city to visit in Thailand. With its stunning scenery and wildlife at your fingertips, Chiang Mai's unique landscape, attractions, and traditions attract many culture and adventure enthusiasts alike. 
This post will explore the top reasons for visiting Chiang Mai. We will also identify what is Chiang Mai famous for, so you can find out if it's the right place for your next holiday!
>> Read next: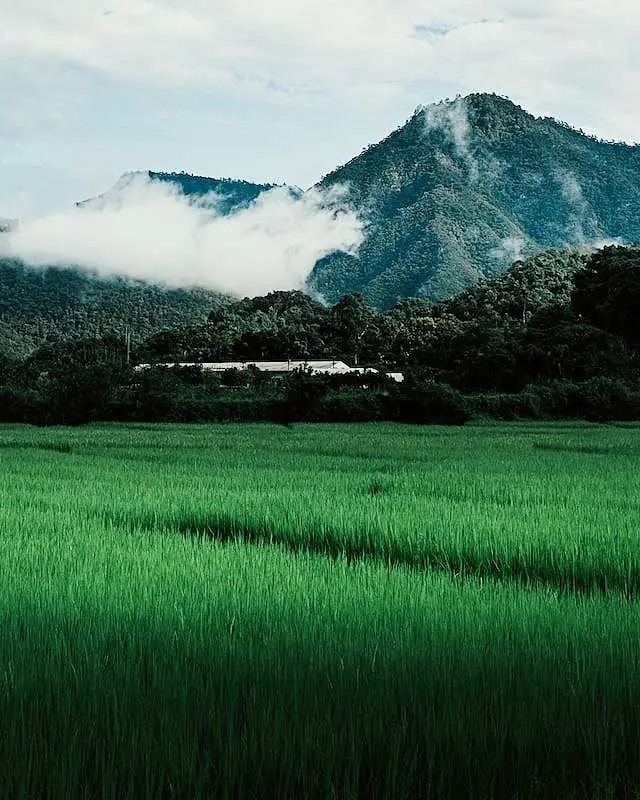 What Is Chiang Mai Known For
Chiang Mai is one of our favourite places to visit in Thailand. This hub of northern Thailand, found in the heartland of the country, is nestled at the foothills of the sacred Doi Suthep Mountain. The location was purposefully chosen and the city was created to be the Kingdom's stronghold of Northern Thailand over 700 years ago! 
Local tribes and indigenous communities in the area were warmly integrated into the Tai Yuan people's Buddism belief system. Interestingly, all beliefs were respected and eventually merged together creating a new branch of Buddhism, known as Lanna Buddism.
What is special about Chiang Mai?
Chiang Mai is known for its unique culture, rich traditions, breathtaking mountainous landscape, and even has its own language. The city is full of ancient temples, sites, and monuments, with over 200 within the old-walled city itself. So, if you're a history buff Chiang Mai would be very interesting for you!
Is Chiang Mai worth visiting?
On the flip side, modern-day Chiang Mai has a lot to offer to anyone that travels to this land. Since it's seen a boom in tourism over recent years there are many fun and exciting tours and activities to discover. Chiang Mai is popular for its serenity and boho-casual vibes, for its trendy cafes and co-working hangouts, and for its endless nature trails and beautiful songbirds. 
This favoured tourist and resort centre is also a well-known spot in Thailand to get close to the elephants of Asia. It is also a mecca of Thai handicrafts the likes of pottery, lacquerware, silver, and wood carving.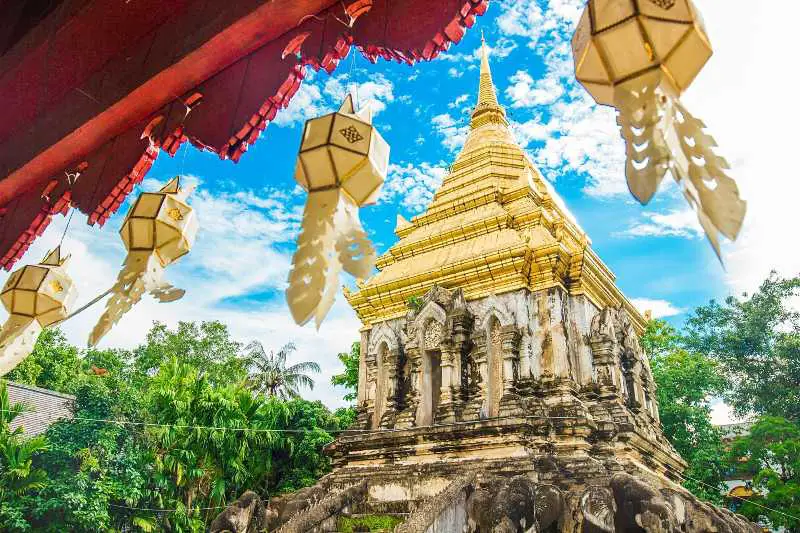 Why Visit Chiang Mai:
The Best Reasons To Visit
So now that we know what Chiang Mai is famous for, I want to dive into the top reasons to visit Chiang Mai.
Why you should go to Chiang Mai?

Here are eleven incredibly amazing reasons to travel to Chiang Mai to help you decide if this calm and laid-back capital of the North is right for you.
1. The Adventure Activities
When I first thought about what is Chiang Mai known for, adventure activities did not spring to mind. However, if you're a person who enjoys a little adrenaline during your holidays, you'll be pleased to hear that Chiang Mai satisfies such wants.
Due to the surrounding landscape, many tour operators offer ATV excursions, zip-lining adventures, and downhill mountain biking, which from the photos looks absolutely terrifying and thrilling.

Not for me! 
Nevertheless, there are plenty of fun and heart-pumping activities to fill your days. Chiang Mai also makes a superb base for day trips to surrounding villages. One which we really enjoyed was the full-day tour to Chiang Rai and a visit to the hill tribes.
2. The Mae Hong Loop Experience
Something else which is becoming hugely popular is the 4 to 5-day road trip which is a circular loop from Chiang Mai through the Mae Hong Province. Although we didn't do the whole loop we did motorbike to Pai which was an incredible experience. 
The Mae Hong Loop will take you through multiple small villages, which are truly authentic Thai, along the rivers and around mountains. It's a breathtaking scenic route if our trip to Pai is anything to go by and a fantastic reason for visiting Chiang Mai!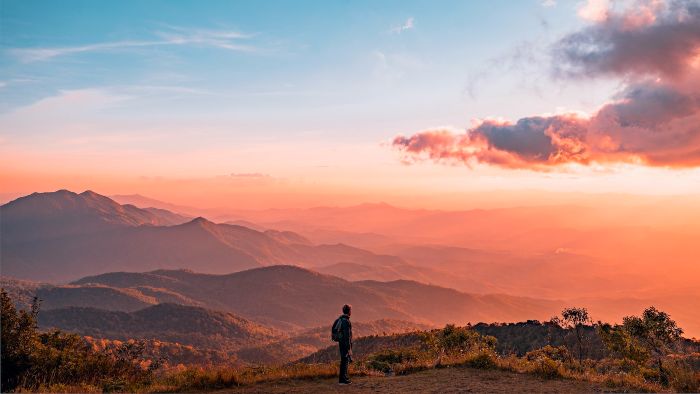 3. The Doi Suthep National Park
The park is just 70 km south of Chiang Mai and is one of the most popular in the region. It's a superb natural place to visit filled with nature trails and wildlife. Avid bird watchers will enjoy this national park with over 360 species, some of which are endemic to the region!
The national park also offers camping grounds and a number of breathtaking waterfalls while at the summit you will find twin pagodas built to honour the King and Queen of Thailand.
Just outside of Chiang Mai, you will find another, smaller national park known as Doi Suthep National Park.
This is the home of the most visited and most famous temple in Chiang Mai – Wat Phra Doi Suthep. Founded way back in the 14th century, it's a Buddhist temple with holy shrines, pagodas, and a golden chedi.
4. The Elephant Sanctuaries of Chiang Mai
Why visit Chiang Mai? You want to see elephants!? Well, You will be happy to hear that Chiang Mai is one of the best places to get up close and personal with these beautiful giants. 
Before we knew better, it was elephant riding which took the front row. These days, however, you'll find visiting elephant sanctuaries much more satisfying. In fact, elephant riding has now become such a huge ethical issue that many western tourists refuse to partake in the activity, and you should avoid it too! 
Although it's a tradition going back thousands of years, modern-day elephant crushing is a cruel method to domesticate wild elephants. The sanctuaries are home to rescued elephants from logging camps, riding camps, or circuses. 
There are two types of elephant sanctuaries in Chiang Mai: Hands-on and Hands-off. These approaches vary in accordance with individual views on animal ethics and choosing which elephant sanctuary is best for you will come down to personal preference.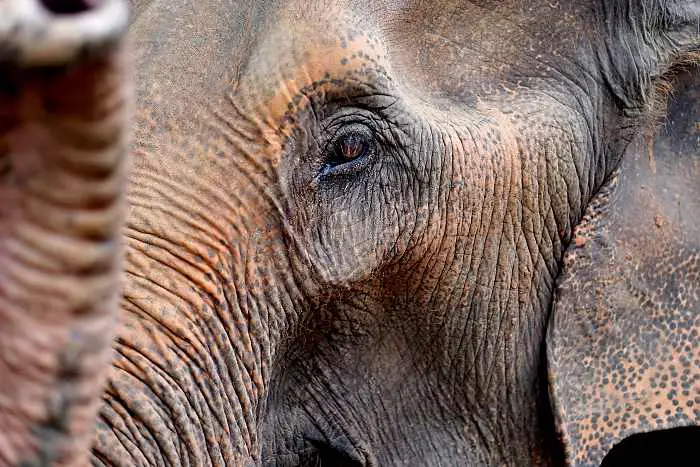 5. The Thai Food
Chiang Mai is known for its food scene. There is no way you'll be able to visit the city and not be pulled in by its culinary delights. The most famous is the Khao Soi, Northern Thailand's most celebrated dish. 
It's a delicious mix of soft egg noodles usually served with a chicken drumstick in a rich, creamy coconut broth. To finish, it's topped with golden crunchy fried noodles, chopped red onion, pickled cabbage and a slice of lime. Divine.
Walking along the streets you will pass plenty of cafes and small family-run restaurants. The roti is popular and served sweet or savoury alongside a Thai iced tea. The coffee is as good as anywhere and you'll find bubble tea shops and smoothie stands on every corner.
If you really want to experience Thailand's cuisine the best way is to partake in a cooking class. We did a full-day experience which was amazing! 
We cooked so much and learnt even more. The days started at the market before being walked around the school's garden in preparation for our class. We made our own curry pastes, learnt how to roll spring rolls and cooked 4 dishes. 
Overall, if you enjoy Thai food and cooking it's another delicious reason to travel to Chiang Mai.
If you still wondering, why visit Chiang Mai? Well, you will be fascinated with…
6. The Temples & History
I've briefly mentioned the history of Chiang Mai above and the amount of temples the city has, but I failed to elaborate on just how stunning they are. In their own way, even the crumbling temples have a certain awe-inspiring feeling which grants at least a day of exploration – even if you're not that into history.
We enjoyed spending a whole day walking around the old city (that is the area within the wall), visiting the most famous temples. There are a lot but the ones we enjoyed the most are Wat Phra Singh, Wat Chedi Luang, Wat Phantao, and Wat Lok Moli.
Another interesting place to while away an hour or so is the Lanna Museum. Located opposite the Three Kings Monument – which represents the founding fathers of Chiang Mai – it's a museum full of Northern Thai culture, Lanna culture, and Buddhist art.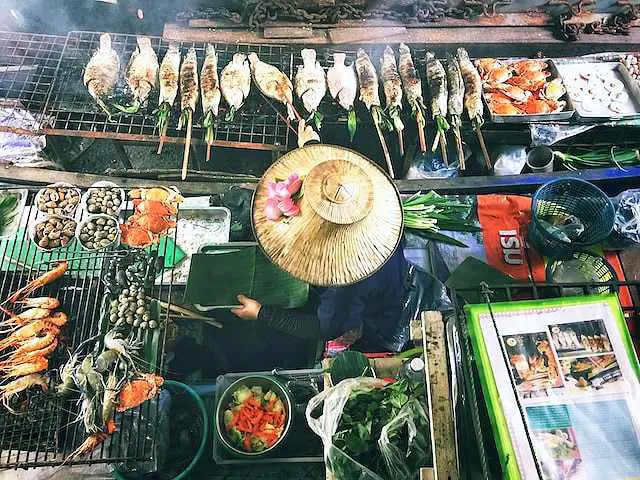 7. The Yi Peng Lantern Festival In November
Although we haven't made it to Chiang Mai during this annual event, it's something we would love to attend and believe it's a fantastic reason to visit Chiang Mai. 
There are however some environmental issues which need to be considered and if you are attending make sure you're taking proper precautions to limit your impact.
The Yi Peng Lantern Festival is a celebration of the full moon in the twelfth lunar month of the Thai calendar, and it is believed to bring good luck and prosperity to those who participate.
During the festival, thousands of lanterns and lights, which are called "khom loy", are released into the sky. The lanterns are made from thin fabric or paper stretched over a bamboo or wire frame, with a candle or small fuel cell attached to the bottom. 
It is this release of large numbers of lanterns which can create a significant amount of waste and pose a fire hazard negatively impacting the environment.
The festival also features parades, fireworks, and other cultural events. Many people choose to celebrate by visiting temples and offering food, flowers, and incense to the monks.
8. The Old Meets New Culture in Chiang Mai
We loved the way Chiang Mai integrated the old and new. The mix is a combination of ancient Thai and a modern-day bustling city. And, although this might be a negative for some of you, for us it made the experience even better.
It's quite possible, although likely more relevant to locals and expats, to visit huge shopping malls and attend the theatre, cinema and top-notch restaurants alongside shopping at traditional markets, jumping in a tuk-tuk and going for a classic Thai massage.
The way the city has managed to intertwine modern facilities without losing its culture is wonderful and makes it an appealing place to visit. 
9. It's The Land Of Smiles After All
If you didn't know, Thailand is known for is being the Land Of Smiles and Chiang Mai is a prime example of why that is. From our experience, we noticed the locals were always welcoming and respectful not only to us, but to everyone around them.
Yes, we were hustled a few times but this is more to do with culture than the fact that we were foreign, I think. It just means you need a good poker face and some negotiating skills!
Within our accommodation, excursions, and at any point we needed to interact with locals, at markets, restaurants, rentals etc. we were given no issues and a smiling friendly attitude. 
I have found that this type of atmosphere when travelling makes or breaks a holiday. Since we were warmly received, our experience in the city was incredible and just another reason why Chiang Mai is such a popular holiday destination.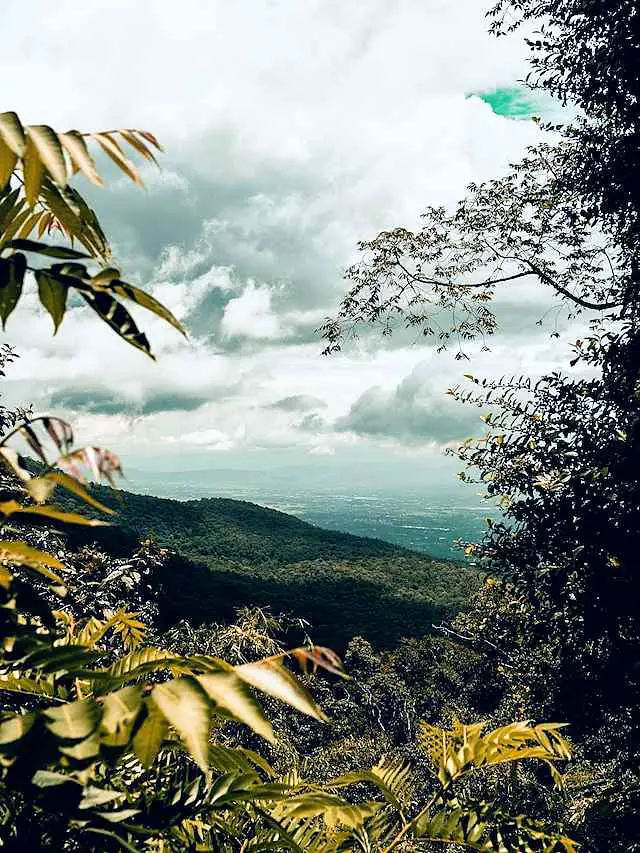 10. The Affordability Is Amazing
Even with the flurry of tourism, Chiang Mai's affordability has remained low.
This is mainly down to the lower cost of living, however there are also some other factors involved. For example, Chiang Mai has many natural resources and produces much of its own food. This in turn helps to keep prices down. 
Another aspect to consider is that the city hosts many accommodation options, places to eat, spaces to socialise, and tour offices which are constantly competing with one another. This helps in keeping costs lower for the consumer as well.
It's no secret that Chiang Mai is well known for its digital nomad community. It's a peaceful and busy enough place to balance both work and play, but an important contributing factor is that it's affordable.
It's possible to live in Chiang Mai with a baseline figure of £650 per month. Add another couple of hundred on top of that and life in Chiang Mai turns out to be relatively luxurious!
That said, tours and excursions can become more pricey but you'll be able to balance them out with cheap eats, travel and cheaper experiences. Even travelling to Chiang Mai can be an affordable experience if you choose to travel overland.
And the best part is if you're not on a really tight budget you'll find some really great hotel options in Chiang Mai.
11. The Climate in Chiang Mai Is Comfortable (Usually)
Chiang Mai's climate is one of the reasons why it's such a popular destination for tourists and expats. Unlike the south of Thailand, which can be unbearably hot and humid, Chiang Mai's location in the north provides a more comfortable environment. 
The mountains that surround the city not only make for some stunning views but also help to keep the temperature at a comfortable level. They also create a cool breeze that makes exploring the city more enjoyable.
Chiang Mai does have a rainy season which is typically from May to October, but it's not as intense as in other parts of Thailand. While there may be some heavy rainfall, it usually doesn't last long and is followed by clear skies. This is great if your reasons to go to Chiang Mai incude exploring the outdoors and seeing the lush greenery that comes with the rain!
On the other hand, the dry season from November to April is when the climate is the most comfortable. The temperature is cooler and less humid, making it perfect for outdoor activities like hiking or exploring the city's temples and markets.
However, keep in mind that Chiang Mai experiences a burning season in March, which can affect the air quality and views.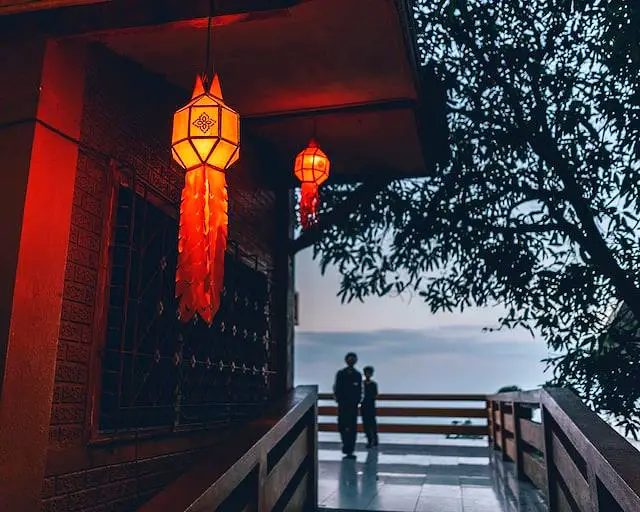 Final Thoughts:
Is Chiang Mai Worth Visiting → What Is Chiang Mai Known For
To summarise, Chiang Mai is known as a popular hub for digital nomads and expats due to its affordability and lush landscape. It's also well-loved for its culture and heritage attracting many travellers who want to learn more about the unique Lanna Buddhism culture. 
Is Chiang Mai good for tourists?

The city is full of old temples, and modern facilities and surrounded by national parks which makes it a fantastic place for all types of travellers. Due to the city's proximity to nature and the rugged terrain of the area, adventure enthusiasts will also enjoy visiting Chiang Mai.
There are plenty of opportunities to get your heart pumping whether that be on tumbling rivers or riding through jungles. Chiang Mai is a fun and immersive city. The food culture is another top reason for visiting and with the possibility of interacting with elephants, animal lovers will find something enjoyable in Chiang Mai too.
Is Chiang Mai worth visiting?
From our experience, we found Chiang Mai to be a warm and welcoming city. The locals were friendly and we had no issues and felt extremely safe during the day and at night. We did a lot of walking and found the inner city to be very accessible and affordable.
Chiang Mai is certainly a great place to visit if you enjoy cultures of old and new, national parks, wildlife, and buzzing night markets!
And that's about it for visiting Chiang Mai.

Should you have any additional questions, do not hesitate to contact me. For more travel inspiration and images, be sure to connect on instagram @araioflight

The importance of travel is immeasurable. And as always, remember to travel responsibly.
Happy exploring.