Travelling to the USA? How to Apply for an ESTA Before You Go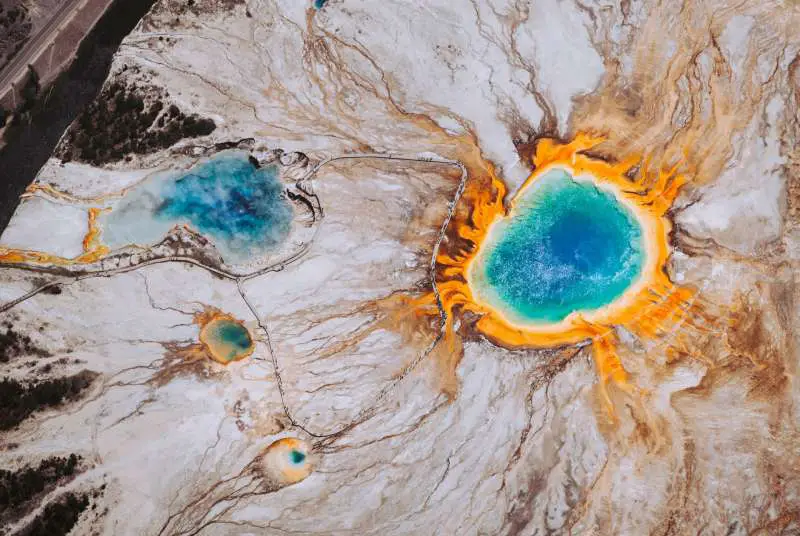 You've been dreaming about visiting the United States for the longest time and now that the world of travel is finally opening up, the excitement levels are on the rise. The number of places to travel in the USA is almost endless. The Land of Liberty is filled with an abundance of tourist attractions, natural wonders, cultural heritage sites, scenic spots, alluring points of interest, and compelling landmarks to see. You certainly won't run out things to do. However, before you get too excited, there are a number of necessary requirements, documents, and logistical details to complete before travelling. 
It is essential to note that all travellers to the USA are required to obtain either a visa or an ESTA visa waiver to enter or transit the country. 
Read on to discover everything you need to know to help you navigate the ESTA visa system. You will learn what exactly the ESTA is, who is eligible to apply, the application process, associated charges, as well as the validity of the ESTA for citizens and nationalities around the world.
Your complete guide, including some frequently asked questions that potential travellers to the USA usually have in this regard, starts here.
It is also important to note that the ESTA visa waiver is NOT a visa, it is an authorization to travel to the U.S.
>> MUST READ:
The Ultimate American Bucket list: 100 things to do in the USA
>> Read next: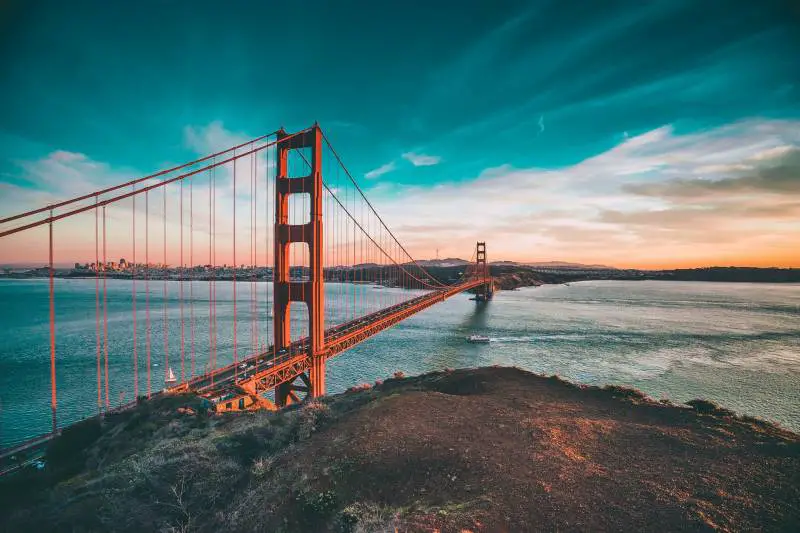 What is the ESTA
The ESTA, short for Electronic System for Travel Authorization, is a system that determines the eligibility of visitors to travel to the United States under the Visa Waiver Program (VWP). 
The ESTA was mandated by the Implementing Recommendations of the 9/11 Commission Act of 2007 and was introduced in 2010 by the United States Department of Homeland Security for travelers from participating VWP countries. 
Why? Well, this system was put into place so as to improve security at the US borders, to regulate the amount of visitors and control their security information.
All travelers from the VWP countries are required to apply for and obtain a travel authorization prior to initiating travel to the United States.
The term United States refers to the continental US as well as Alaska, Hawaii, Puerto Rico, the US Virgin Islands, Guam, and the Northern Mariana Islands.
List of countries that are eligible for the ESTA Visa Waiver Program in 2023
The following countries participate in the Visa Waiver Program with the United States:
Andorra, Australia, Austria, Belgium, Brunei, Chile, Croatia, Czech Republic, Denmark, Estonia, Finland, France, Germany, Greece, Hungary, Iceland, Ireland, Italy, Japan, Latvia, Liechtenstein, Lithuania, Luxembourg, Malta, Monaco, Netherlands, New Zealand, Norway, Poland, Portugal, San Marino, Singapore, Slovakia, Slovenia, South Korea, Spain, Switzerland, Sweden, Taiwan, and the United Kingdom.
Who needs an ESTA
All eligible nationals and citizens from the countries listed above who intend to travel to the USA must obtain an ESTA before boarding a US-bound flight or other transport medium.
You qualify for ESTA visa waiver if:
— Your passport has been issued by a country that has an agreement with the U.S. for the VWP.
— Your reason for travel is tourism, business, or medical. 
— You have a valid e-passport with an electronic chip containing information in biometric form.
— Your passport has a biographic page that is machine-readable.
— You will not be in the USA for more than 90 consecutive days.
The ESTA is applicable when arriving in the U.S. by air or sea. It is not needed when arriving by land from Mexico and Canada. However, in this case an I-94W paper form must be completed.
>> MUST READ:
13 essential tips when flying
How long does the approval of the ESTA normally take
Processing times for the ESTA application can vary, but you will usually receive a decision with 72 hours or three days. You will probably receive an outcome before that though as the majority of applications are processed within 4 hours.
However, it may take longer for unusual cases or during large-scale system maintenance.  
Once an ESTA application is approved, you will be notified by email.
How many days in advance do you need to apply for the ESTA
It is recommended to apply for the ESTA as soon as possible after the decision to travel to the U.S. has been made, even before airline tickets have been purchased.
There are no specific regulations as to how many days in advance you need to apply. You will normally receive the results of your application with 72 hours. However, there have been cases where the result of the application have been delayed because of system maintenance or sever issues.
Therefore, apply for the ESTA as soon as you can. Applications are accepted at anytime, 24 hours a day and 365 days a year. 
>> MUST READ:
Schengen countries list 2023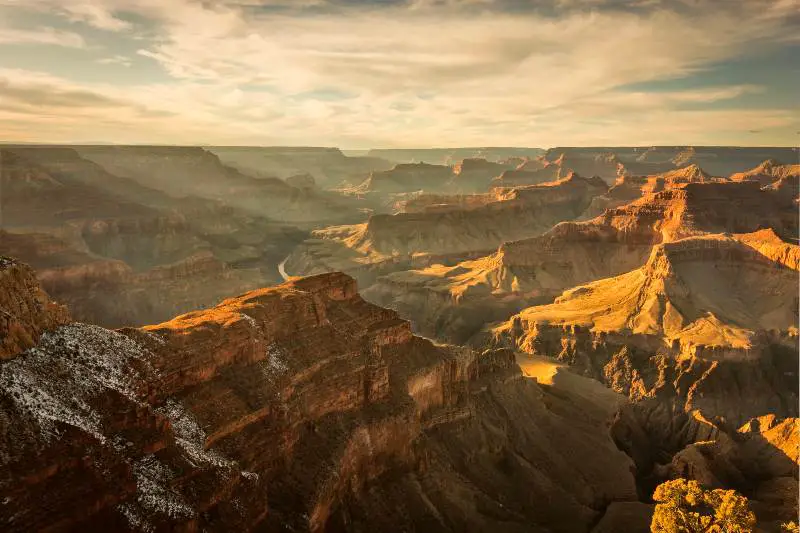 What is the application process for a traveler to apply for an ESTA in 2023
Knowing the proper procedure for filing the ESTA is essential. Any errors on your part may delay the process or even result in a refusal. 
The process is quite simple actually and doesn't take too long either. 
Fill in the form –> Make payment –> Check status –> Approved
ESTA is a web-based system and the entire process is completely online. 
In order to apply, visit this site, click on 'apply now,' and initiate the procedure by supplying the following information:
First name and

family

name
Date of Birth
City of Birth
Gender
Passport Number
Country of Citizenship
National Identification Number
Passport details
In addition to the personal details and passport information, you will also be required to provide contact and address details, employment information, travel information, social media identifiers, parent's names, and point of contact in the US.
Other ESTA eligibility questions include details of communicable disease, criminal convictions, past travel to high-risk countries, and previous visits to the US. You are also required to answer several security questions, to which if you answer "yes," your application will be declined.
These questions are used to profile you to know if you will pose a threat to US security and public safety. Your response to these questions will determine whether the US Department of Homeland Security will approve your ESTA application or not.
Please double-check every detail on the form to ensure that all is correct. You do not want your application to be rejected due to a lack of accurate or erroneous information. 
Next, select 'Apply for ESTA' from the drop-down menu.
This will take you to the payment page, where you are required to select your preferred method of payment. 
Once payment has been processed, the information has been reviewed, and you submit, your application will assessed.
Do take note that you can update all the information filled in on the ESTA form except the passport number and the country of issue. However, this is only possible before submission of the application.
Once you have received the authorization, no information can be changed except your email address and address in the united states. If you get a new passport or change your personal details in the mean time, you will be required to submit a new ESTA.
Application complete. Now what?
Unless there are any issues, your ESTA application will usually be approved very quickly as explained above.
This is how to check the status of your ESTA
To check the status of your application or to ascertain whether an existing ESTA is valid, visit the website and click, 'Check ESTA Status,' followed by "Check Individual Status." You will be promoted to provide your personal details and the original application number. 
Once the application process is complete, you will receive the decision via email to the address you added on the form. 
You do not need to carry a hard copy of your ESTA with you as the entire system is online and your status is easily verified.
How long is the ESTA valid for
An approved ESTA travel authorization is valid for a period of two years. This is from the date of approval and not the date of entry into America.
The period ends automatically after two years or on expiry of your passport. An expired ESTA cannot be extended or rectified and an entirely new application has to be submitted. 
A new ESTA travel authorization is also required on receipt of a new passport, a change in name, gender, country of citizenship, or if any of the answers under the eligibly questions change. 
How many days can you stay in the USA with ESTA?
The ESTA authorization is valid for multiple trips over the two-year period.
There are no restrictions as to how many times you are allowed to enter the U.S. during this period — provided you do not exceed the maximum of 90 consecutive days per stay. 
One thing to note in this regard is that time spent in Mexico, Canada, Bermuda or a Caribbean island counts towards the maximum 90-day stay, if arrival was through the United States. You do not get a fresh 90-day stay on return to the US.
Please — do not overstay. Breaking of the rules could result in negative consequences. 
Do you need an ESTA just to transit the U.S.
Yes. Travelers must hold a valid ESTA even when just transiting in the U.S. to a third country.
Do children need an ESTA
The ESTA travel permit is independently required for every traveler, irrespective of age. This includes children and infants. A third party, such as a family member or agent is allowed to submit an application on behalf of another traveler. 
Does an ESTA guarantee entry into the United States
The ESTA is not the final determining factor in deciding whether one can get into the United States. It provides travel authorization and grants permission to the holder to board a carrier for travel to the USA.
While the ESTA establishes that you are eligible to travel to USA, the final decision is in the hands of the US Customs and Border Protection officer at the point of entry. This decision to provide admission into the country is completely at the discretion of the officers at the border.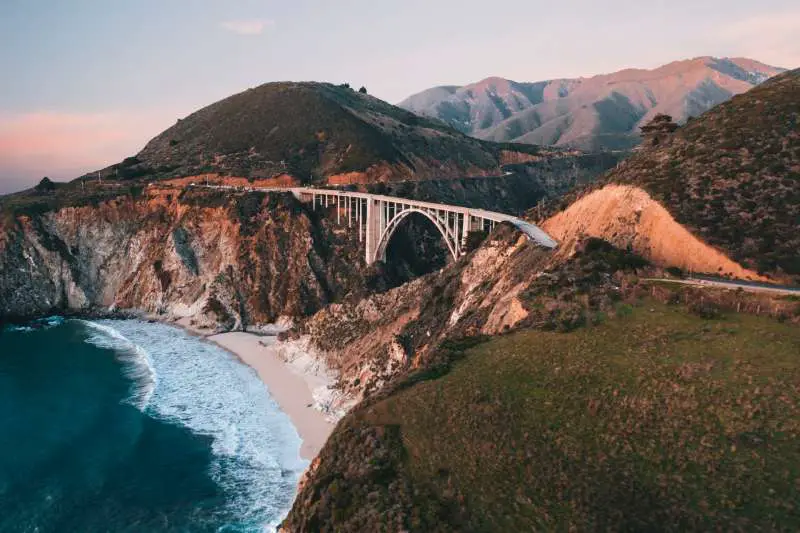 I am fairly confident that has answered any questions and addressed your concerns when it comes to applying for the ESTA. Don't miss the opportunity to explore this diverse land and get a chance to witness its sights, spectacles, and wonders.
If you're not sure about any of this or need further clarification, drop a comment below and I'll be sure to help you out. 

And be sure to test your knowledge of the country in this USA trivia quiz.
Bon voyage, 
Rai
>> Related reading