Inspired by Mexico: Top 100 Mexico Quotes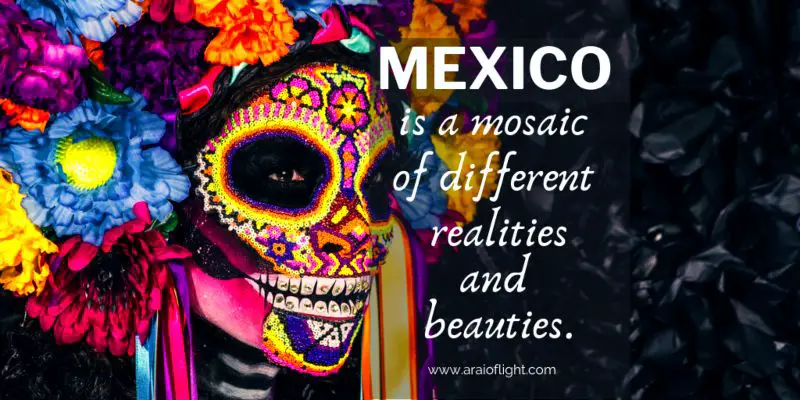 Viva Mexico…. a land of beautiful contrasts, culture, cenotes, chocolate, chili, and a whole lot more. Occupying the southern portion of North America, it is famed around the world for its long history, cultural festivals, colonial cities, and beach destinations. If you're in Mexico or have spent some time in the country and are looking for some words of inspiration — you've come to the right place. Read on to discover a list of quotes about Mexico.
You will find everything from short Mexico captions, Mexico vacation quotes, and inspiring words by famous Mexicans, to traditional Mexican proverbs, and quotes about Mexican food, culture, and history.  All the good stuff right here ⬇⬇
>> Read next:
100 fascinating and fun facts about Mexico
Short Mexico Captions for Instagram
Mexico is a mosaic of different realities and beauties.
— Enrique Pena Nieto
Viva la Mexico!
FIesta. Siesta. Tequila. Repeat
Mexico is always a good idea
Surround yourself with tacos, not negativity.
Mexico has my heart
I'd rather be in Mexico
A balanced diet is a taco in each hand.
Anytime is a good time to go to Mexico!
"I'm Mexican – what's your superpower?"
I was born in Mexico, I grew up in Mexico, and along the way, I learned to love Mexico. I think anyone who has stepped foot on this land – not to mention all Mexican people – will agree that its not difficult to love Mexico.
— Emiliano Salinas
Ways to My Heart: Buy Me Tacos, Make Me Tacos, Be Tacos.
Today's good mood is sponsored by Mexico
I wish I was full of tacos instead of emotions.
Mexico. Melancholy, profoundly right and wrong, it embraces as it strangulates
— Ann Castillo
Yesterday I really wanted tacos. Today, I'm eating tacos. Follow your dreams.
I love Mexico: Te amo Mexico
Happiness is guacamole and chips
Viva la Vida in Mexico
You cannot make everybody happy, you are not a taco.
Mexico is calling and I must go
— short Mexico quote
Hecho in Mexico – Made in Mexico
Keep calm…. I'm going to Mexico
I was born in Mexico, I am from Mexico City.
— Paulina Rubio
I hate tacos said no Juan ever
Mexico extends beyond its borders.
— Vicente Fox
Live everyday like it's Taco Tuesday.
Once upon a time in Mexico….
You, me and tacos
Take me to Mexico
Fiesta and party like there's no mañana
Tequila, because its Mexico somewhere
You don't need magic to appear, all you need is a destination
I need some vitamin C-abo
Life is better in flip flops
Buenos dias Mexico — Good morning Mexico
This señorita needs a margarita
Vamos a la playa — let's go to the beach
The sun, the sand, and a drink in my hand
Hola from mexico
Buneos Noches Mexico — Good night Mexico
I was taken in by the bravado and the sounds of Mexico… not so much the music, but the spirit.
— Herb Alpert 
Greetings from Mexico
Happiness is the gulf of Mexico
I want to make memories in Mexico
See you in Mexico
Work, save, Mexico, repeat
---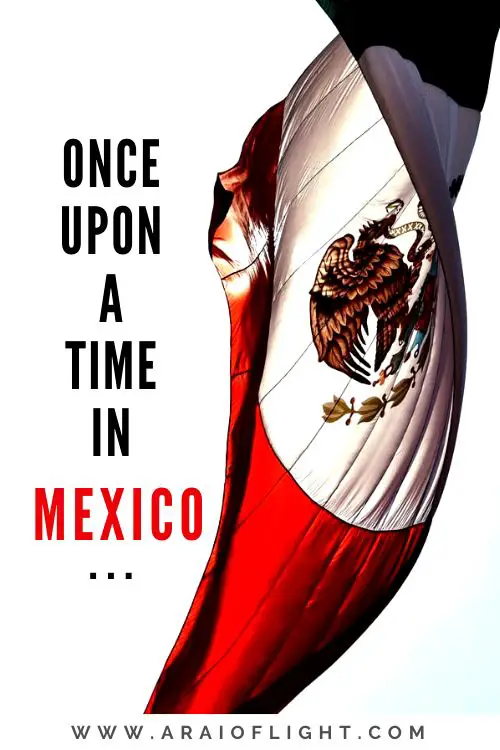 Quotes about Mexican Food
If you had to decide between being given a million dollars and eating tacos, which would you choose — corn or flour?


Life without Mexican food is like no life at all.


I'm convinced that anyone who doesn't like Mexican food is a psychopath.
— Jim Gaffigan


A balanced diet is a taco in each hand.


Mexican food is an aphrodisiac which excites the passion for living. It courts, seduces, ravishes, then cherishes all five senses.
— Richard Condon


In Mexico, everything on the menu is the same dish. The only difference is the way it's folded.
— Billy Connolly


Ways to My Heart: Buy Me Tacos, Make Me Tacos, Be Tacos.


I've seen zero evidence of any nation on Earth other than Mexico even remotely having the slightest clue what Mexican food is about or even come close to reproducing it. It is perhaps the most misunderstood country and cuisine on Earth.
— Anthony Bourdain


>> Read next:
35 strangest food people eat (include purple tacos in Mexico)
Maybe eating tacos isn't cheating on my diet. Maybe me dieting is cheating on tacos.


Mexican food is so good, you'd think the real immigration problem would be fat guys like me sneaking across the border into Mexico.
— Jim Gaffigan


You cannot make everybody happy, you are not a taco.


It becomes evident, when the glorious plunge is taken, that to cook and eat Mexican food is to celebrate sensuality in every great chamber of this textured, perfumed, delicious, beautiful, and memorable gastronomic antiquity.
— Richard Condon


When it's done properly, taco should be a verb.
— Jonathan Gold


Mexican food is way more than the bastardized burritos and nachos you pick up at window #2.
— Anna Starostinetskaya


So how as a nation can we sit around and eat Mexican food and drink beer and make friends? That's the question. If we can do that on a broader scale, I think we'll come out of it all right.
— Sandra O'Connor


Live everyday like it's Taco Tuesday.


The way America sees Mexico, if they have any sense of it, is like Taco Bell. Our countries are neighbors, and the only hard food to get in America is true Mexican. It's impossible to find, even in L.A. Why is that?
— Alejandro Gonzalez


Little known fact, gentlemen. Tacos are the food of genius.
— Heather Brewer


Long ago, she and I agreed on the merits of Mexican food. It is, we decided, earthy food, festive food, happy food, celebration food. It is, in short, peasant food raised to the level of high and sophisticated art.
— Craig Claiborne


Never underestimate how much assistance, how much satisfaction, how much comfort, how much soul and transcendence there might be in a well-made taco and a cold bottle of beer.
— Tom Robbins


The pervasive fact about Mexican food is that it is not only for people who like to eat; it is, even more so if such a thing were possible, for people who like to cook.



— Richard Condon
I don't eat fast food often, but I love tacos. I could write prophetically about how perfect the taco is.
— Ken Baumann


Don't judge your taco by its price.
— Hunter Thompson


Tofu tacos are not Mexican. I think putting tofu on anything and calling it Mexican is an insult to my people.
— Simone Elkeles


Tacos are like what the voices of a hundred angels singing Bob Dylan while sitting on rainbows and playing banjos would taste like if that sound were edible.
— Isabel Quintero


Mexican food is one of the best culinary experiences that people can have.
— Karla Souza


Everything goes better with tacos.
— Rachel Caine
---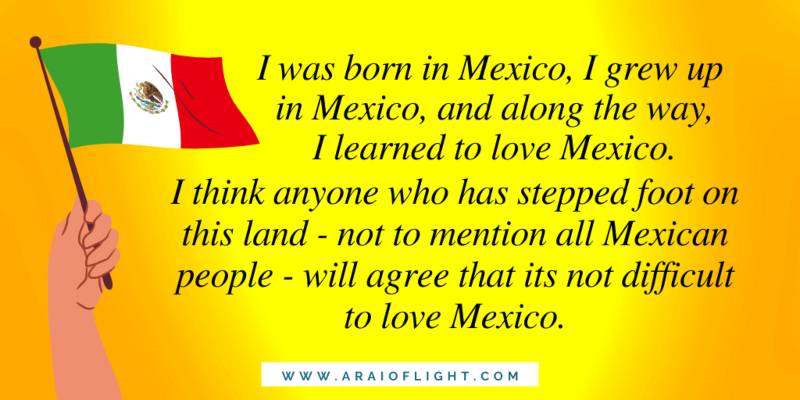 Quotes About Mexican Culture and People
What I've seen from keeping in touch as well as I can is that what I find so typical in Mexican culture is the helpfulness of the people to each other. I think, at this point, that is the highest good and the highest we can hope for which is to be of help and use to each other wherever we are.


— Alice Walker 
"Man is alone everywhere. But the solitude of the Mexican, under the great stone night of the high plateau that is still inhabited by insatiable gods, is very different from that of the North American, who wanders in an abstract world of machines, fellow citizens and moral precepts."

— Octavio Paz
"There are great legends and great fighters in the history of Mexico, and there will be more to come."

— Canelo Alvarez
"True love in Mexico isn't between lovers; it's between a parent and a child. Mexico is a very intense culture of sons adoring their mothers, and this is why I claim that Mexican culture is matriarchal. Because the one constant, faithful, inviolable, holy love of loves the love of your life is not your wife or your lover; it's your mother."

— Sandra Cisneros
"One of the most notable traits of the Mexican's character is his willingness to contemplate horror: he is even familiar and complacent in his dealings with it."

— Octavio Paz
"In the Mexican culture, we never miss a baptism, a birthday, a baby shower, a wedding shower, a wedding. You must show up. Otherwise, you'll be in big trouble."

— Eva Longoria
The Mexican is familiar with death. [He] jokes about it, caresses it, sleeps with it, celebrates it. It is one of his favorite toys and his most steadfast love.

— Octavio Paz
"California is full of Mexican culture and Mexican music."

— Harry Stanton
"Family is something that I grew up with, and the Mexican culture has a lot of, you know Sunday is the day you spend with your family, and you have 40 to 50 people at your house, the uncles and the cousins, and I grew up with that."

— Karla Souza
"Each Mexican has his own dream, and I've come to believe as long as we focus, you can accomplish anything you want."

— Andy Ruiz Jr.
"I think most people assume if you're a Latino in Texas, you're Mexican. It's not really a problem, and I love so much about Mexican culture and the Mexican people."

— Stephanie Beatriz
"You can love the Mexican culture, you can love your Mexican-American wife and also believe that we need to control the border."

— Jeb Bush
"The hard-working Mexican tries to get up here looking for opportunities because America's one of the greatest countries in the world."

— Andy Ruiz Jr.
In high school, I loved history. I also loved cosmography, algebra. Mexico is so rich in culture and history, and I have always enjoyed that.

— Carlos Slim 
La cucaracha, la cucaracha, Ya no quieres caminar, Porque no tienes, Porque le falta, Marihuana que fumar.

— Pancho Villa
The enemies of the country and of freedom of the people have always denounced as bandits those who sacrifice themselves for the noble causes of the people.

— Emiliano Zapata
In Mexico, wrestling is part of the cultural fabric. The guys wear masks and they are real-life superheroes.

— Chris Jericho
The howling pariah dogs, the cocks that herald dawn all night, the drumming, the moaning that will be found later white plumage huddled on telegraph wires in back gardens or fowl roosting in apple trees, the eternal sorrow that never sleeps of great Mexico.

— Malcolm Lowry
We are at last on the high lands of Mexico, the districts which at least three different races have chosen to settle in, neglecting the fertile country below.

— Edward Burnett Tylor
In Mexico you have death very close. That's true for all human beings because it's a part of life, but in Mexico, death can be found in many things.

— Gael Garcia Bernal
>> Read next:
the most popular Mexican songs to add to your playlist
---
Funny Mexico quotes and puns
In Mexico, everything on the menu is the same dish. The only difference is the way it's folded.


— Billy Connolly 
Poor Mexico. So far from God and so close to the United States. 
— Porfirio Diaz


I hate tequila said no Juan ever


Are you a Mexi-can or Mexi-can't?


I don't know much about the Supreme Court. If it's anything like the Supreme Taco, it's like a regular court, but with extra sour cream.
— Craig Ferguson


In Mexico an air conditioner is called a politician because it makes a lot of noise but doesn't work very well.
— Len Deighton


Mexico: where life is cheap, death is rich, and the buzzards are never unhappy.
— Edward Abbey 


The country of Mexico has just gotten its first Taco Bell. You're Welcome. Finally, Mexicans will have access to… Mexican food. Bon appetit. I can't imagine how confused they will be when they get a taco.
— Jon Stewart 


My parents had irrational fears of Mexico and assumed that once you crossed the border, drug runners made you swallow a heroin balloon and then within the hour you were in a bathtub full of ice and they were harvesting your kidneys.
— Justin Halpern


Thank you, hard taco shells, for surviving the long journey from factory, to supermarket, to my plate and then breaking the moment I put something inside you. Thank you. 
— Jimmy Fallon


What most people don't understand is that UFOs are on a cosmic tourist route. That's why they're always seen in Arizona, Scotland, and Mexico. Another thing to consider is that all three of those destinations are good places to play golf. So there's possibly some connection between aliens and golf.
— Alice Cooper


I wonder if anybody ever decided to commit suicide, then thought; but first I'm going to stop by that taco place I like so much.
— Dov Davidoff


"Thousands of Mexicans gathered in Mexico City to protest high food prices. The protest only lasted an hour, because everyone had to leave for their jobs in Los Angeles."
— Conan O'Brien


Your wrinkles either show that you're nasty, cranky, and senile, or that you're always smiling.
— Carlos Santana


I drank to drown my sorrows, but the damned things learned how to swim.
— Frida Kahlo


Down to my last dime and coming apart at the seams. I'm messed up in Mexico, living on refried dreams.
— Tim McGraw


They say Poland is the Mexico of Europe. I don't know what that means, but I like it.
— Chris Pontius


"Mexico… or as you may know it: Spicy Canada."
— John Olive


When you live in Mexico, your houses all have names.
— Jesse Ventura


In Mexico your wishes have a dream power. When you want to see someone, he turns up.
— William Burroughs


Great art is horseshit, buy tacos.
— Charles Bukowski
---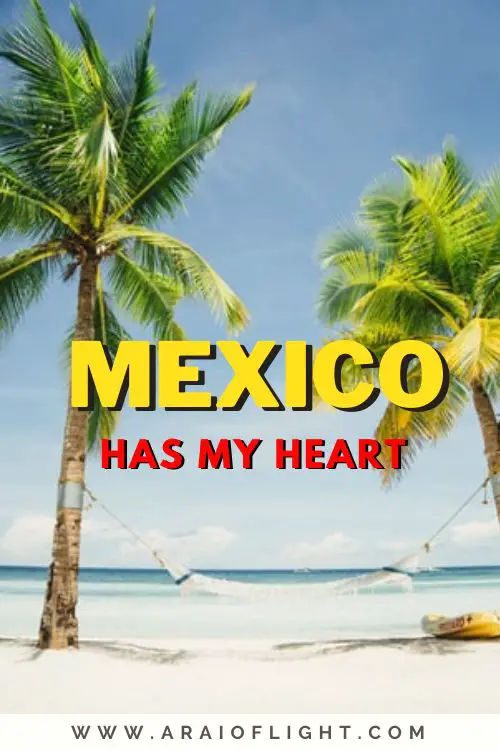 Travel Mexico Vacation Quotes
I had been to Mexico many times. I loved it. It's a very exotic, interesting, severely crazy environment. I don't know if I could live there all year. It's such an intense place.

— Campbell Scott


Vacation in Mexico. Hair gets lighter. Skin gets darker. Water gets warmer. Drinks get colder. Music gets louder, nights get longer. Life gets better.

— famous Mexico travel quote
But I'm not running away. I'm running toward… toward adventure, toward discovery, toward diversity. And while I was in Mexico I discovered something intriguing: Once I leave the U.S., I am not bound by the rules of my culture. And when I am a foreigner in another country, I am exempt from the local rules. This extraordinary situation means that there are no rules in my life. I am free to live by the standards and ideals and rules I create for myself. — Rita Golden Gelman 


Mexico is a safe, as well as a beautiful and warmly gracious, place to visit. — Margaret Chan 


There's no such thing as a specific authenticity to what Mexico is, because Mexico is incredibly complex and varied, and the food is completely different if you travel 50 kilometers. It just changes all the time. — Gael Garcia Bernal


Mexico is the front door to South America – and the back door to the states. — Tennessee Williams


Do we really want to travel in hermetically sealed pope-mobiles through the rural provinces of France, Mexico and the Far East, eating only in Hard Rock Cafes and McDonalds? Or do we want to eat without fear, tearing into the local stew, the humble taqueria's mystery meat, the sincerely offered gift of a lightly grilled fish head? I know what I want. I want it all. I want to try everything once. — Anthony Bourdain 


I find Mexico exciting to visit, but I think [it] is looked down upon. Mexico is not a very respected place, unless you're Mexican, and even then it's something of a love/hate relationship. — Devendra Banhart 


On most holidays, you'll find me in Mexico. Actually, on most holidays you won't find me. I'm at a beach, and it's wonderful. — Kyrsten Sinema


I live in Santa Fe, New Mexico. And I travel a tremendous amount. I'm in New York and California a lot, but then also I like faraway places a lot. — Ali MacGraw


My attitude when I'm in Mexico is I wake up in the morning with nothing to do and I go to bed half done. I don't wear a watch. When I live down there, I do nothing according to time. I eat when I'm hungry and go to sleep when I'm tired." — Jesse Ventura


We went to Mexico, had some tequlia, eloped with a pair of drug smugglers, and took part-time jobs as exotic dancers. You know, same old, same old. — Jennifer Lynn Barnes


The weirdest place I ever actually woke up in was a villa on the beach in Mexico. It was burning hot, and there were all these crabs walking around me. But I was feeling good, so I went with the vibe. — Nayvadius Cash


A single tree in the tropical forest in the south of Mexico has more different species than some European countries.  — Carlos Salinas de Gortari


Mexico and the U.S. are bound not only because of the common border, but by a shared culture and history. — Andres Manuel Lopez Obrador


I'd like to live off the band, but if not, I'll just retire to Mexico or Yugoslavia with a few hundred dollars, grow potatoes, and learn the history of rock through back issues of Creem magazine. — Kurt Cobain


South of the border, down Mexico way. That's where I fell in love where stars above, came out to play. And now as I wonder, my thoughts ever stray South of the border, down Mexico way. — Jimmy Kennedy


I would love to go help baby sea turtles back into the ocean after hatching in Mexico.  — Tamara Feldman


Got no place to go, but there's a girl waitin' for me down in Mexico. She got a bottle of tequila, a bottle of gin, and if I bring a little music, I could fit right in… — Adam Duritz


The difference between the Pyramids in Egypt and the ones in Mexico is there is nothing inside the Mexican Pyramids. In the African Pyramids, the whole inside is a burial chamber. So they were really gravesites to nobility.  — John Henrik Clarke


"I took a trip down to Mexico. It kind of changed my perspective on life a little bit." — Derrick Favors


"If you're trying to get ahead in the corporate world, appearing smart in meetings should be your top priority. This can be hard if you find yourself daydreaming about Mexico, margaritas or queso cheese dip." —  Sarah Cooper


I loved every place I lived and traveled. London, Paris, Rome, Venice. I fell hard for Central America and Mexico. In each country, I had fantasies that I could live there. — Frances Mayes
>> Read next:
How to obtain an FMM tourist card for Mexico
---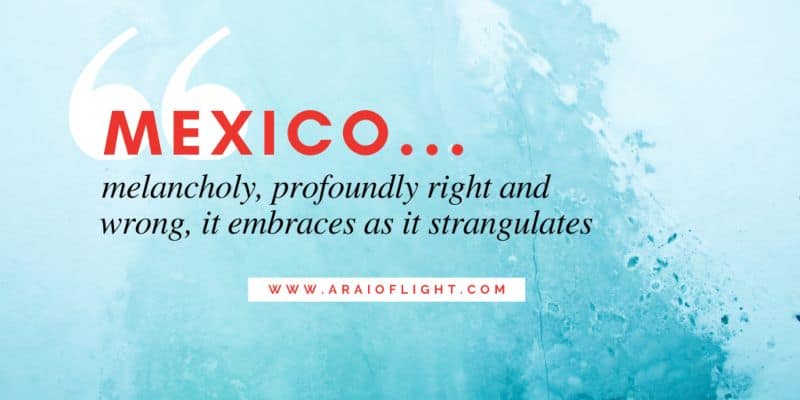 Quotes about Mexico City
I was in Mexico City. It's a very pleasant city in many ways. It's vibrant, lively, pretty exciting society, but also depressing in other ways, and sometimes almost hopeless, you know. So it's a combination of vibrancy and, I wouldn't say despair, but hopelessness, you know. Doesn't have to be, but it is. I mean, there is almost no economy.



— Noam Chomsky
I went to Mexico City to visit, and I fell in love with the city. I went to my house to pick up my stuff. It was the craziest, most impulsive move I've ever done. I just felt like I had to stay there. — Julieta Venegas


I've always thought Mexico City was incredibly dynamic.

— Greg Kinnear
The Aztecs believe they started up in what's now New Mexico, and wandered for 10,000 years before they got down into where they are now, in Mexico City. That's a weird legend. — Jerry Pournelle


Los Angeles is not Mexico City, but we have many fine nightclubs and restaurants here. It is enough. One must not aim too high. — Ry Cooder


I feel absolutely no threat or fear in Mexico City. — Michael Nyman


Mexico City is the center of art and culture and politics and has been and continues to be for Latin America in a way that I think really called to me as an artistic person, as someone that was interested in the politics of Latin America, you know. God, every single famous person in Latin American history and art and politics seems to have found their way to Mexico City. — Junot Diaz


I have this great fear of Mexico City. I won't go to Mexico City unless someone meets me at the airport and is with me. I just feel very vulnerable there. — Sandra Cisneros


Mexico City is very different now than when I grew up, but I was in the streets all the time though I was born to a middle-class neighborhood where there weren't a lot of gangs and things. I was always comfortable. — Alejandro Gonzalez


You want to hear about insanity? I was found running naked through the jungles in Mexico. At the Mexico City airport, I decided I was in the middle of a movie and walked out on the wing on takeoff. My body… my liver… okay, my brain… went. — Dennis Hopper


Suicide by carbon monoxide used to be done in the garage. Now, all you have to do is go to Mexico City and inhale. — Richard Bayan


Taking it as a whole, Mexico is a grand city, and, as Cortes truly said, its situation is marvellous. — Edward Tylor


This will be my first time going to Cancun. Some of the girls have never flown before. We're looking forward to a great trip. — Roseann Hawley


Cancun was a great experience. We learned a lot and we grew a lot. Hopefully, it's going to be fun for all of the fans to continue to watch us grow together. — Sarah Klaassen


I would rather give up a weekend in Cancun, Mexico when I'm 25 than wonder when I'm older. Do I want to take my heart pill, or do I want to eat. — Diane Rolfsmeyer


Cancun is the only place I've ever visited outside America. — Jason Behr


We can't hope to stop coastal erosion it's going to happen no matter what. The question on everyone's mind is, is it worth investing millions of dollars replenishing beaches If they have a great recreational value like Cancun, the answer is yes. — Gregory Stone


There are parts of L.A. that feel very, very Mexican, and there are weird little enclaves of Northside in Mexico – Cancun for instance. So what is a border? — William T. Vollmann


I felt completely at home in Mexico – speaking Spanish to my cousins, running around Acapulco and stuffing my face with mole and homemade tortillas. Mexico opened my heart. — Aimee Garcia


"Everyone has seen photographs of Mexicans wearing those big sombreros. When you come to Mexico, the astonishing thing is, nobody wears these hats at all." — Bruce Beresford


In Mexico the gods ruled, the priests interpreted and interposed, and the people obeyed. In Spain, the priests ruled, the king interpreted and interposed, and the gods obeyed. A nuance in an ideological difference is a wide chasm. — Richard Condon


---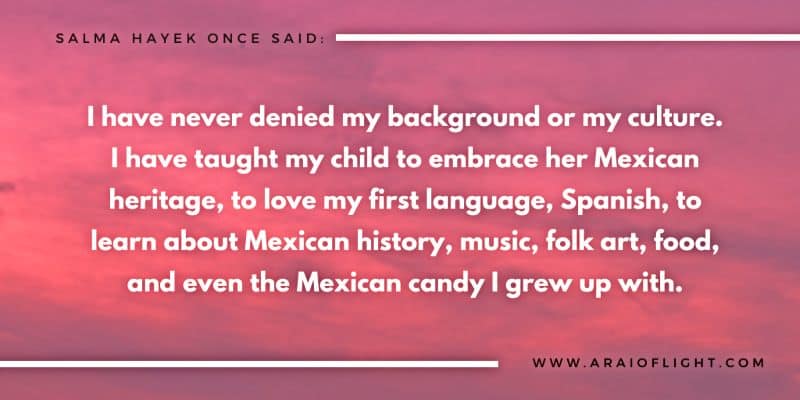 Hispanic Heritage Quotes
The point is not to pay back kindness, but to pass it on.


— Julia Alvarez

"The Latina in me is an ember that blazes forever."
— Sonia Sotomayor

My parents weren't artistic, but I was always surrounded by beautiful things. And Mexico is a country which has experienced thousands of years of art and culture.
— Carlos Slim

"Preservation of one's own culture does not require contempt or disrespect for other cultures."
— Cesar Chavez

"I've been put on the planet to serve humanity. I have to remind myself to live simply and not to overindulge, which is a constant battle in a material world."
— Sandra Cisneros

"But we must feel the pain before the pleasure… Only then can we tell them apart."
— Gloria Estefan

"One of the hardest parts of life is deciding whether to walk away or try harder."
— Hispanic saying

"Don't let anyone call you a minority if you're black or Hispanic or belong to some other ethnic group. You're not less than anybody else."
— Gwendolyn Brooks

"My mother gave me one piece of advice that stuck with me. She said don't forget where you came from."
— Eva Longoria

"The number one issue in the Hispanic American community is "How do I leave my children better off than myself?""
— Marco Rubio

"One of the greatest things you have in life is that no one has the authority to tell you what you want to be. You're the one who'll decide what you want to be. Respect yourself and respect the integrity of others as well. The greatest thing you have is your self image, a positive opinion of yourself. You must never let anyone take it from you."
— Jaime Escalante

"I am trying to teach my children to feel a responsibility for their fellow human beings and a sense of connection with… the world around them."
— Gloria Estefan

"We are human beings. And no matter how bad things are and no matter how limiting things are… we can always be creative."
— Luis J. Rodriguez

"You are not lucky to be here. The world needs your perspective. They are lucky to have you."
— Antonio Tijerino

"There is nothing harder than the softness of indifference."
— Juan Montalvo

"We must be impatient for change. Let us remember that our voice is a precious gift and we must use it."
— Claudia Flores

"Virtue is the truest nobility."
— Miguel de Cervantes

"Don't be told something is impossible. There's always a way."
— Robert Rodriguez
---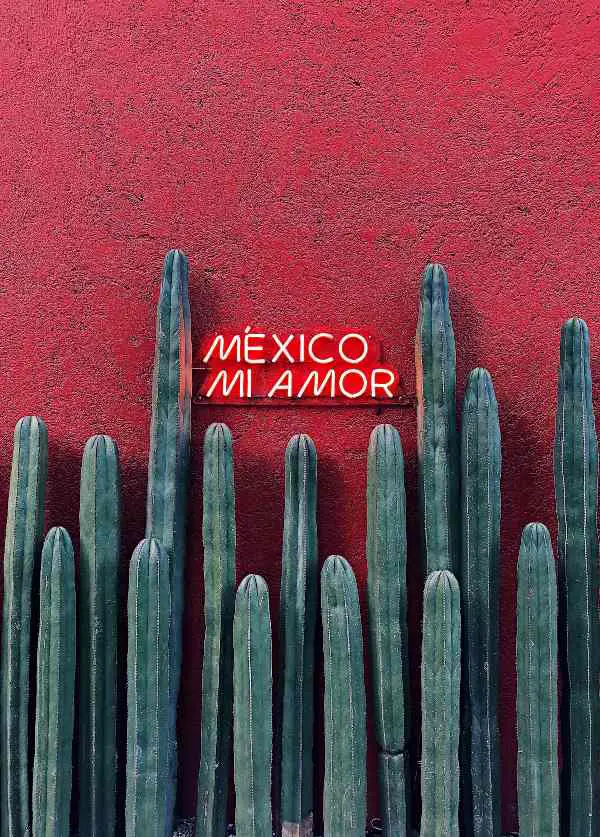 Meaningful Mexican Proverbs
They tried to bury us. They didn't know we were seeds.


— Mexican proverb
El que con lobos anda, a aullar se enseña.

Meaning: He who runs with wolves will learn to howl. You are influenced and pick up the habits, both good and bad, from the company you keep and the people you surround yourself with.
El que mucho abarca, poco aprieta

Meaning: Jack of all trades, master of none.
No eres lo que logras eres lo que superas

Meaning: You are not what you achieve, you are really what you surpass in life.
A falta de pan, tortillas.

Meaning: Lack of bread, tortillas. Use what you have and make due with what is on hand.
Desgracia compartida, menos sentida.

Meaning: Shared misfortune, less felt. When sorrow is shared, it feels easier to bear.
Barriga llena, corazón content

Meaning: Full stomach, happy heart. 
Al mal tiempo, buena cara

Meaning: Be positive. Put a good face to bad times. 
A darle que es mole de olla.

Meaning: To give you what is mole de olla. Even though a task is difficult or time consuming, it may still be worth doing. And you should always begin with excitement and enthusiasm.
Mejor solo que mal acompañado

Meaning: You are better off alone than in bad company.
Cuando no esperas nada, todo llega

Meaning: When you do not expect anything, everything arrives.
Con dinero baila el perro.

Meaning: With money the dog dances. Work hard enough and you will reap the benefits or everyone has a price.
Arrieros somos y en el camino andamos

Meaning: We are all mule drivers in the fields. Have empathy. We are all human beings, with problems and struggles, making our way through life.
Camarón que se duerme se lo lleva la corriente

Meaning: The shrimp that falls asleep is swept away by the ocean current. If you lose focus or take your eye off of the game, you may miss out on much. 
Soy mucha mariposa para tu estoma"go" 

Meaning: There are butterflies within my stomach.
Ahogado el niño, tapando el pozo

Meaning: The well is closed after the child drowns. It is always better to plan and prevent before tragedy strikes.
Lo barato questa caro.

Meaning: Cheap is expensive.
Zapatero, a tus zapatos.

Meaning: Shoemaker, to your shoes. Mind you own business.
Al que madruga Dios lo ayudo.

Meaning: The early bird gets the worm. 
A mí la muerte me pela los dientes.

Meaning: Death peels my teeth. Death cannot do anything to me.
A caballo regalado, no se le ven los dientes. 

Meaning: You don't check the teeth of a gifted horse. Don't look for defects.
Al mal paso, darle prisa.

Meaning: During bad times hurry up to a solution. Work hard and be quick to solve your problems in troubling times.
No dejes para mañana lo que puedas hacer hoy 

Meaning: Don't wait for tomorrow to do something you can do today.
Nada hay Nuevo debajo del sol 

Meaning: There is nothing new under the sun.
Piedra sin agua no aguza en la Fragua 

Meaning: From nothing, nothing can come.
El fruto no cae lejos del árbol 

Meaning: The fruit of a tree falls to its root. The apple does not fall far from the tree. Children follow the example of their parents.
---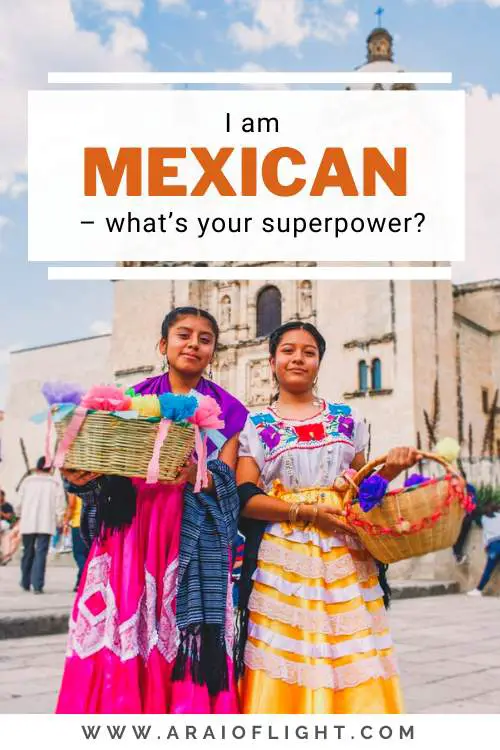 Love Mexico Quotes
No fate is worse than a life without a love. 
Amor viejo, ni te olvido ni te dejo
— An old love is never forgotten.
El amor entra por los ojos
— Love comes through the eyes.
No hay muerto malo ni novia que no sea bonita.
— No deceased person is evil and there are no ugly brides. All brides are beautiful.
Una cosa es el amor y el negocio es otra cosa.
— Love and business should be handled separately.

Never confuse gratitude with love. 

Love is too rare to be lost on jealousy. 
>> Learn more about Mexico with these:
fascinating Mexican facts
---
Mexican Quotes by Famous Mexicans
The most valuable possession you can own is an open heart. The most powerful weapon you can be is an instrument of peace.
– Carlos Santana


Solitude is the profoundest fact of the human condition. Man is the only being who knows he is alone.
– Octavio Paz 


There is nothing more precious than laughter
— Frida Kahlo


I have never denied my background or my culture. I have taught my child to embrace her Mexican heritage, to love my first language, Spanish, to learn about Mexican history, music, folk art, food, and even the Mexican candy I grew up with.
— Salma Hayek 


The most important part of the body is the brain. Of my face, I like the eyebrows and eyes. Aside from that, I like nothing. My head is too small.
– Frida Kahlo


One day there will be no borders, no boundaries, no flags and no countries and the only passport will be the heart. — Carlos Santana


We're all human, and part of being human is showing respect and support for others' life choices.
– Daniel Lubetzky


"I think my life in general, like that of any human being, has highs and lows, has moments of great light and moments of great darkness." – Thalia 


"We think birth is a miracle and death is a tragedy, but really they're flip sides of the same coin anything born is gonna die."
– Mario Van Peebles


There's never one sunrise the same or one sunset the same.
— Carlos Santana
>> Find 100 more captions for sunset here and sunrise captions here


"My sole ambition is to rid Mexico of the class that has oppressed her and given the people a chance to know what real liberty means. And if I could bring that about today by giving up my life, I would do it gladly."
– Pancho Villa


"One of the very rewarding aspects of my work has been the interaction with a superb group of colleagues and friends in the atmospheric sciences community."
– Mario J. Molina


"Some Mexicans go to Hollywood and lose career in Mexico because they play imitation. I don't want this to happen to me."
– Katy Jurado


I think there are movies that are so gigantic that you need a second unit.
– Guillermo del Toro


I'd rather die on my feet, than live on my knees.
— Emiliano Zapata


I wanted to tell you that my whole being opened for you. Since I fell in love with you everything is transformed and is full of beauty… love is like an aroma, like a current, like rain.
— Frida Kahlo


Take a lover who looks at you like maybe you are magic.
— Frida Kahlo


The guitar is your first wings. It's assigned and designed to unfold your vision and imagination.
— Carlos Santana


If you carry joy in your heart, you can heal any moment.
— Carlos Santana


I say that the most liberating thing about beauty is realizing that you are the beholder.
— Salma Hayek


I paint flowers so they will not die.
— Frida Kahlo


If there is no justice for the people, there be no peace for the government.
— Emiliano Zapata


Most people are prisoners, thinking only about the future or living in the past. They are not in the present, and the present is where everything begins.
— Carlos Santana


Humans believe so many lies because we aren't aware. We ignore the truth or we just don't see the truth. When we are educated, we accumulate a lot of knowledge, and all that knowledge is just like a wall of fog that doesn't allow us to perceive the truth, what really is.
— Miguel Angel Ruiz


A flower without a stem, is beauty waiting to die. A heart without love, is a tear waiting to cry.
— Octavio Paz


Passion is the bridge that takes you from pain to change.
— Frida Kahlo


To be an artist, one must . . . never shirk from the truth as he understands it, never withdraw from life. — Diego Rivera


At the end of the day, we can endure much more than we think we can.
— Frida Kahlo


I forgive those who murder and steal because they did it out of necessity, but a traitor never.
— Emiliano Zapata


I leave you my portrait so that you will have my presence all the days and nights that I am away from you. — Frida Kahlo


Use the power of your word in the direction of truth and love.
— Miguel Angel Ruiz


There is no point to samba if it doesn't make you smile.
— Alma Guillermoprieto


Everything is a battlefield. If you fight with anger, you are part of the problem. If you fight with joy, you're part of the solution.
— Carlos Santana


Love is not a desire for beauty; it is a yearning for completion.
— Octavio Paz


I paint self-portraits because I am so often alone, because I am the person I know best.
— Frida Kahlo


Wisdom lies neither in fixity nor in change, but in the dialectic between the two.
— Octavio Paz


Hunting is not a sport. In a sport, both sides should know they're in the game.
— Paul Rodriguez


Live the present intensely and fully, do not let the past be a burden, and let the future be an incentive. Each person forges his or her own destiny.
— Carlos Slim


Happiness is not a destination or an experience. It's a decision. — Carlos Santana
The supreme value is not the future but the present. The future is a deceitful time that always says to us, 'Not Yet,' and thus denies us… Whoever builds a house for future happiness builds a prison for the present.
— Octavio Paz


Feet, what do I need you for when I have wings to fly?
— Frida Kahlo


Looking back upon my work today, I think the best I have done grew out of things deeply felt, the worst from a pride in mere talent.
— Diego Rivera


Just imagine becoming the way you used to be as a very young child, before you understood the meaning of any word, before opinions took over your mind. The real you is loving, joyful, and free. The real you is just like a flower, just like the wind, just like the ocean, just like the sun.
— Miguel Angel Ruiz


Nothing is worth more than laughter. It is strength to laugh and to abandon oneself, to be light. Tragedy is the most ridiculous thing. — Frida Kahlo


An artist is above all a human being, profoundly human to the core. If the artist can't feel everything that humanity feels, if the artist isn't capable of loving until he forgets himself and sacrifices himself if necessary, if he won't put down his magic brush and head the fight against the oppressor, then he isn't a great artist.
— Diego Rivera


I love you more than my own skin and even though you don't love me the same way, you love me anyways, don't you? And if you don't, I'll always have the hope that you do, and i'm satisfied with that. Love me a little. I adore you.
— Frida Kahlo


As an artist I have always tried to be faithful to my vision of life, and I have frequently been in conflict with those who wanted me to paint not what I saw but what they wished me to see.
— Diego Rivera


I want to die a slave to principles. Not to men.
— Emiliano Zapata


Everyone's opinions about things change over time. Nothing is constant. Everything changes. And to hold onto some dogged idea forever is a little rigid and maybe naive.
— Frida Kahlo


They thought I was crazy in Mexico when I said, 'I'm going to Hollywood.' Nobody thought I could make it. — Salma Hayek


I want a storm to come and flood us into a song that no one wrote.
— Frida Kahlo
---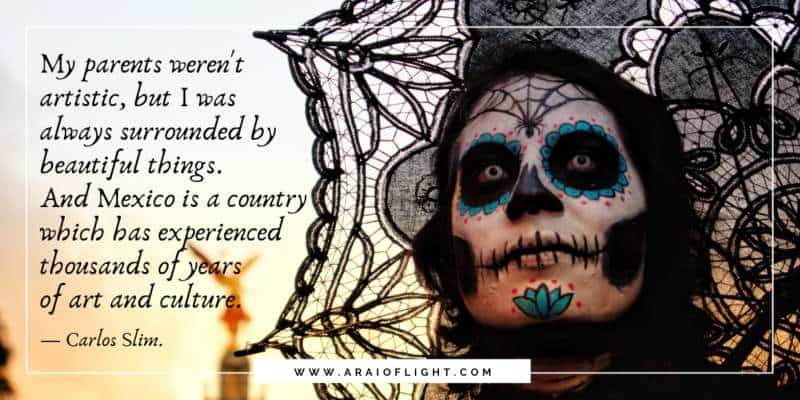 Traditional Mexican Sayings
Here are popular sayings in Mexico that have been passed down through generations, along with a whole lot of wisdom.

Despues de los años mil, torna el agua a su carril

Meaning: We will be dead in a hundred years anyway. Life is short, don't sweat the small stuff, and we all end up at the same place anyway.
Agua que no has de beber, déjala correr

Meaning: If you're not going to drink that water, let it flow. Don't involve yourself with anything that doesn't concern you.
Más sabe el diablo por viejo que por diablo.

Meaning: The devil knows more because he is old rather than because he is a devil. Wisdom and good sense comes with age.
No hay mal que por bien no venga.

Meaning: There's no evil that doesn't come with some good in it. Everything in life, including the bad times, comes with a lesson.
En boca cerrada no entran moscas.

Meaning: No flies enter a closed mouth. A clever way of saying be quiet or don't say anything if it does not concern you.
El flojo y el mezquino, recorren dos veces el mismo camino.

Meaning: The lazy and the shabby will walk the same path twice.
Cuando el río suena es que agua lleva.

Meaning: When the river sounds, water is running. 
El que busca encuentra.

Meaning: If you search you will find. If you really want something and work hard enough at it you will be able to find it/achieve those goals.
Poco a poco se anda lejos.

Meaning: Little by little one goes far.
El mal escribano le echa la culpa a la pluma 

Meaning: the bad writer blames the pen. You cannot blame your tools or external circumstances for failing at something. You have to work with what you have.
Más vale un pájaro en mano, que cien volando.

Meaning: A bird in hand is worth more than one hundred in flight. It is better to do or appreciate one thing well than to chase many things and do it poorly.
A fuerza, ni los zapatos entran.

Meaning: You can't force your shoes to fit. You can't force something to happen.
Aún no tienes alas y ya quieres volar.

Meaning: You don't have wings yet and already want to fly. Be patient, prepare, and wait until the time is right.
De malas costumbres nacen buenas leyes 

Meaning: From bad customs, good laws are born.
El que a buen árbol se arrima, buena sombra le acobija.

Meaning: He who gets close to a good tree will find a nice shade for shelter.
El que nace para tamal, del cielo le caen las hojas.

Meaning: If you're born to be a tamale, the leaves will fall from the sky. It it's meant to be, it will be.
El que es perico, donde quiera es verde.

Meaning: A parrot is green anywhere. The good qualities of a person always shine through.
Si vale la pena hacerlo, vale le pena hacerlo bien 

Meaning: If it's worth doing, it's worth doing well.
Antes que te cases, mira lo que haces 

Meaning: Before you marry, look what you are doing. Consider all actions very carefully and look before jumping.
Quien bien ama, tarde se olvida 

Meaning: He who loves well, forgets the afternoon. Love that is unconditional and limitless can be consuming.
Qué bonito es ver la lluvia y no mojarse 

Meaning: How nice it is to see the rain without getting wet. It is easy to criticise until you put yourself in the other person's shoes.
Non hay libro tan malo, que no tenga algo bueno 

Meaning: There is no book so bad, that it does not have anything good.
---
Mexican Sayings About Drinking Tequila
When life gives you lemons… slice them up and find some tequila.
This tequila tastes like I'm not going to work tomorrow.
Take life with a pinch of salt, A shot of tequila and a wedge of lime. Do nothing at all, but take your time.
— John Walter Bratton
It was too much tequila, or not quite enough.
— Jimmy Buffett
Drinking tequila is more about the journey than the destination.
— Rainbow Rowell
Tequila is not even a drink; it's a way for having the cops around without using a phone.
— Dylan Moran
Love is like tequila shots, not the quantity but strength matters.
— Saru Singhal
Deal with your wins and losses alike. With tequila, lemon and a pinch of salt.
— Saleem Sharma
And no one drank just one shot of tequila.
— Kristin Hannah
At least you don't need a prescription for tequila.
— Rachel Vincent
---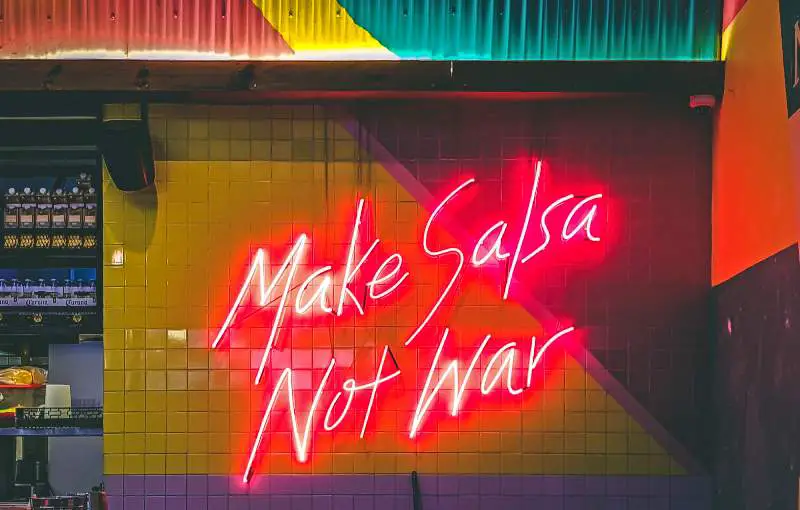 Mexico Independence Day Quotes
Did you know: Cinco de Mayo is NOT the independence day of Mexico. This day is reserved for the 16th of September, with celebrations beginning the night before.

Find quotes in Spanish by a handful of Mexico's liberators to acknowledge this important day in the history of the country.
Every year thousands of Americans mistakenly refer to Cinco de Mayo as Mexico's Independence Day.
— Joe Baca
"I forgive everyone, beg that everyone forgives me as well, and wish that my blood, that is going to be shed now, will benefit the country. Long live Mexico! Long live Independence."

— Emperor Maximilian of Mexico
"¡Viva la independencia! ¡Viva la América! ¡Muera el mal gobierno!"

— Miguel Hidalgo y Costilla
"Cuando el pueblo salta sus barreras, casi ningún esfuerzo es bastante poderoso para detenerlo"

— Guadalupe Victoria
"Siendo contra los clamores de la naturaleza vender a los hombres, quedan abolidas las leyes"

— Miguel Hidalgo y Costilla
[The Mexican revolution] was a break with the past to recover the past. We were trying to deny we had an Indian and a black and a Spanish past. The Mexican Revolution accepted all heritages. It allowed Mexico to be mestizo.
— Carlos Fuentes
"Tantos soldados para custodiar una pobre mujer, pero yo con mi sangre les formare un patrimonio a mis hijos" 
– Josefa Ortiz de Domínguez
"La lengua guarda al pescuezo"

— Miguel Hidalgo y Costilla
"Soy siervo de la nación porque esta asume la más grande legitima e inviolable de las soberanías" 
— José María Pavón
"El indulto es para los criminales, no para los defensores de la patria" 
— Miguel Hidalgo y Costilla
"¡Que se eduque a los hijos del labrador y del barrendero como a los del más rico hacendado!"
– José Pavón
"Sin importar el tamaño de la ciudad o pueblo en donde nacen los hombres o las mujeres, ellos son finalmente el tamaño de su obra, del tamaño de su voluntad de engrandecer y enriquecer a sus hermanos" 
— Ignacio Allende
"La soberanía dimana inmediatamente del pueblo"

— José Pavón
"Morir es nada cuando por la patria se muere" [Dying is nothing when the country dies]
— José Pavón
---
Common Sayings from Mexico
Never ask God to give you anything; ask Him to put you where things are. 
A golden cage is still a cage. 
Tell me what you want to buy and I will tell you what you are. 
Speak plain — call bread bread, and wine wine. 
If you give away what you have, you will not yearn for what you see. 
Hunger brings people down, but pride can help them get up. 
He who assists everybody assists nobody. 
He who doesn't speak will get no help from God. 
An ant on the move does more than a dozing ox. 
Duty before devotion. 
He who is accustomed to evil is offended by good. 
God did not give wings to scorpions. 
Trust your best friend as you would your worst enemy. 
The envious never give praise, they only take it in. 
The lion believes that everyone shares its state of mind. 
He who strikes first, strikes twice. 
Let the water you cannot drink flow by. 
He is not fat — it is his belt that doesn't fit. 
Since excuses were invented, no one is ever in the wrong. 
It's not enough to know how to ride — you must also know how to fall. 
Your hometown is like a small fatherland. 
The road to hell is strewn with roses. 
Necessity is a great teacher. 
God is bigger than your problems. 
Only men with thick lips should smoke a cigar. 
The heir's tears are but a mask to disguise his joy. 
The lover of a student does not always become the wife of a graduate. 
The house does not rest upon the ground, but upon a woman. 
If it does not stink, it is not a foot. 
Nobody leaves this world alive. 
If you don't honor your wife, you are dishonoring yourself. 
Envious persons never compliment, they only swallow. 
If you want to live in peace, you must not tell everything that you know, nor judge everything that you see. 
He who lingers around will hear bad things spoken about him. 
Fortune is like a wall that falls on those who lean on it. 
The person who asks for little deserves nothing. 
A jealous lover becomes an indifferent spouse. 
The rat who only knows about one hole will soon be caught by the cat. 
He who really wants to die will not complain if he is buried standing up. 
Cleanliness is the luxury of the poor. 
Even the saints' patience has its limits. 
Love is blind — but not the neighbors. 
Agreements should be clearly expressed, and chocolate should be served thick. 
For every dog there is an appropriate stick. 
It's not the fault of the mouse, but of the one who offers him the cheese. 
Those who rescue are always crucified. 
One string is good enough to a good musician. 
If it is not stolen, it is a legacy. 
A person born to be a flower pot will not go beyond the porch. 
As you see yourself, I once saw myself; as you see me now, you will be seen. 
He who follows his own advice must take the consequences.
Nobody wants to buy a sleeping horse. 
The right time to dine is: for the rich man, when he is hungry; and for the poor, when he has something to eat. 
The eleventh commandment: Thou shalt not contradict.
Marriage is the only war in which you sleep with the enemy. 
Though a cage may be made of gold, it is still a cage. 
When two paupers get married it is the beginning of a generation of beggars. 
He who knows nothing neither doubts nor fears anything. 
Where there are weapons, there will be wars. 
One timely shout is better than constant talk. 
Everyone makes firewood of a fallen tree. 
We are all made of the same clay, but not from the same mold. 
Do not refuse the body what it asks for. 
>> Read next:
100 short travel captions that pack an inspirational punch
---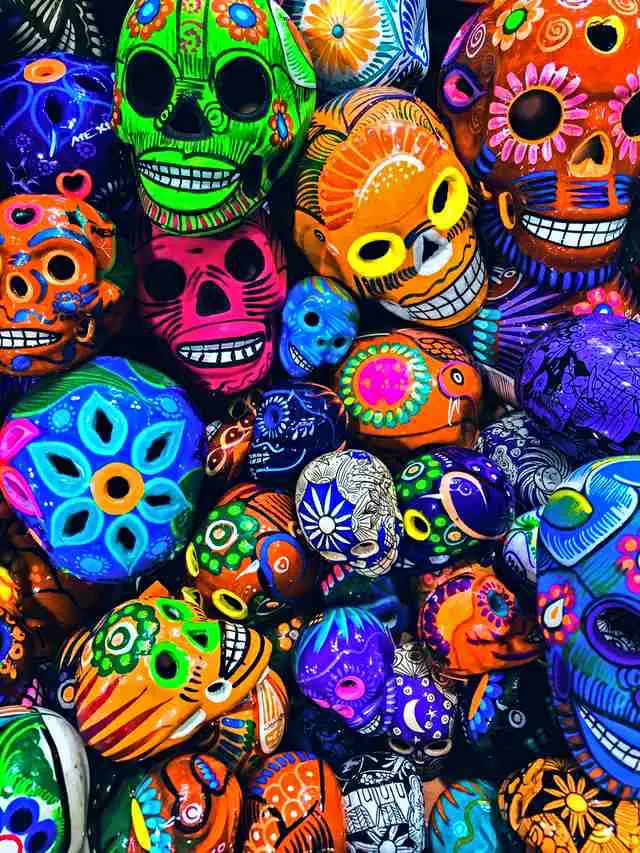 Quotes on the Aztecs
'Why are violence and the sacred so intertwined? Why is death seen as necessary to renew life? … To us the Aztec universe may appear irrational, terrifying, murderous in its brutality; and yet it is a mirror held up to our humanity which we ignore at our cost. For in the name of other ideals and other gods Western culture has been no less addicted to killing, even in our own century.'  — Michael Wood
'In essence, the Mexica remained little more than a band of pirates, sallying forth from their great city to loot and plunder and to submit vast areas to tribute payment, without altering the essential social constitution of their victims'  — Eric Wolf
'I also saw the things that were brought to the King from the new land of gold: a sun entirely of gold, a whole fathom wide, and a moon entirely of silver, of equal size, likewise two rooms of rare accoutrements, of all manner of their weapons, armour, bows and arrows, wonderful arms, strange garments, bed hangings and all manner of wonderful things for many uses, all much fairer to behold than any marvel. These things are all so precious that they are valued at one hundred thousand guilders. And in all the days of my life I have seen nothing that has so rejoiced my heart as these things. For I saw among them strange and exquisitely worked objects and marvelled at the subtle genius of the men in distant lands. The things I saw there I have no words to express.'  — Albrecht Dürer
'Today we are at last beginning to understand the intricacies of this amazing culture, which was the equal of any in Europe in moral refinement, artistic sensibility, social complexity, and political organization'  — J. Jorge Klor de Alva
'The Aztec gods and goddesses are, as far as we have known anything about them, an unlovely and unlovable lot. In their myths there is no grace or charm, no poetry. Only this perpetual grudge, grudge, grudging, one god grudging another, the gods grudging men their existence, and men grudging the animals. The goddess of love is goddess of dirt and prostitution, a dirt-eater, a horror, without a touch of tenderness…'  — D. H. Lawrence ('Mornings in Mexico')
"Nothing caused me so much admiration and seems to me more worthy of praise and remembering than the care and discipline with which the Mexicans raised their children. In effect, it would be quite difficult to find a nation which in its times of paganism gave more attention to this element of highest importance to the state"  — Father José de Acosta
'A people of soldiers and priests, stargazers and sacrificers. And of poets: that world of brilliant colours and shadowy passions was interspersed with brief, prodigious flashes of poetry. And in all the manifestations of that extraordinary and terrible nation, from astronomical myths to poets' metaphors, and from daily rituals to priests' meditations, the obsession, the smell, the stench of blood. Like those torture wheels that feature in the novels of de Sade, the Aztec year was a cycle of 18 months drenched in blood; 18 ceremonies, 18 (different) ways to die: from shooting with arrows to drowning, from strangling to skinning. Dance and penitence…' — Octavio Paz 
'Clearly, it is difficult for us to come to a true understanding of what human sacrifice meant to the sixteenth century Aztec; but it may be observed that every culture possesses its own idea of what is and what is not cruel. At the height of their career the Romans shed more blood in their circuses and for their amusement than ever the Aztecs did before their idols. The Spaniards so sincerely moved by the cruelty of the native priests, nevertheless massacred, burnt, mutilated and tortured with a perfectly clear conscience. We, who shudder at the tales of the bloody rites of ancient Mexico, have seen with our own eyes and in our days civilized nations proceed systematically to the extermination of millions of human beings and to the perfection of weapons capable of annihilating in one second a hundred [times] more victims than the Aztecs ever sacrificed.'  — Jacques Soustelle
'Probably no other nation, past or present, has received such a bad press as the Aztecs (or the Mexica, as they usually called themselves). In the minds of the public at large, the Aztecs are almost universally viewed as a cruel and sadistic people, on a par with the Nazi Germans for their sadistic, bloodthirsty atrocities…'  — Sophie D. Coe
'The Aztecs' life was one of efficient, many-sided agriculture; of craftsmanship unexcelled in the Western Hemisphere or the world; of much democracy in human relationships. Its social base was the exogamous clan, and within the clan, leadership was achieved and kept through proved individual merit. Clans united into tribes, with equal representation on the tribal council; and the council chose the tribal functionaries on the basis of demonstrated merit. There existed rank, but not caste, the only exception being the quite fluid, shifting slave class. The slave controlled his own family and could in turn hold slaves; none were born into slavery; murder of a slave brought the death penalty to the killer; slavery became a temporary status while a man expiated a crime; often families of the poor would rotate their children, one at a time, into temporary slavery…'  — John Collier
---
Political Quotes About Mexico
"Our politicians are stupid. And the Mexican government is much smarter, much sharper, and much more cunning. And they send the bad ones over because they don't want to pay for them. They don't want to take care of them. Why should they when the stupid leaders of the United States will do it for them?"
— Donald Trump
A lot of the U.S. used to be part of Mexico, including Arizona. But they're a bit touchy about that right now. 
— Craig Ferguson 
"Donald Trump and I don't dislike Donald one single bit has no idea how good the Mexican people are at building tunnels."
— Ron White
"I think that, when Enrique Pena Nieto invited Hillary Clinton and invited Donald Trump to meet with him here in Mexico City, it was a thought that maybe, in the future, whoever won the presidency, during that transition period, or right after, would decide to come and visit Mexico."
— Jose Diaz-Balart
"We're going to build a wall and Mexico is going to pay. And the reason they're going to pay and the way they're going to pay, Bob, is this. We have a trade deficit now with Mexico of $58 billion a year. The wall is going to cost $10 billion a year. That's what it's going to cost. It's going to be a powerful wall. It's going to cost $10 billion."
― Donald Trump
"There was a change in tone in terms of the [Donald] Trump who showed up in Mexico City for this press conference."
— Steve Kornacki
What I'm doing is good for the United States. It's also going to be good for Mexico.
— Donald Trump
After the United States gobbled up California and half of Mexico, and we were stripped down to nothing, territorial expansion suddenly becomes a crime. It's been going on for centuries, and it will still go on.
— Hermann Göring
Whether you go to Turkey or Mexico, China or Australia, find time to involve yourself with the people you're dealing with.
— Brigitte Nielsen 
Mexico will not be taking advantage of us. They will not be having open borders. 
— Donald Trump
I will build a great, great wall on our southern border and I will make Mexico pay for that wall. 
— Donald Trump


Beginning of our conversation with Donald Trump, I made it very clear that Mexico will not pay for the wall.
— Enrique Pena Nieto
Mexico and the USA are friends, partners and allies and should continue to work together for competitive and development across North America.
— Enrique Pena Nieto
Manifest destiny was on the march, and it was unfortunate that Mexico stood in the path.
— Winston Churchill
But America isn't a country of family values; Mexico is a country of family values. This is a country of people who leave home.
— Richard Rodriguez
I love Mexico. I mean, Mexico, I have thousands of people from Mexico that work for me. Thousands. Hispanics.
— Donald Trump
---
Thanks for reading through this list of the best Mexico quotes!

Nos vemos,

Rai