35 [Essential] Cancun Travel Tips for Your First Trip in 2023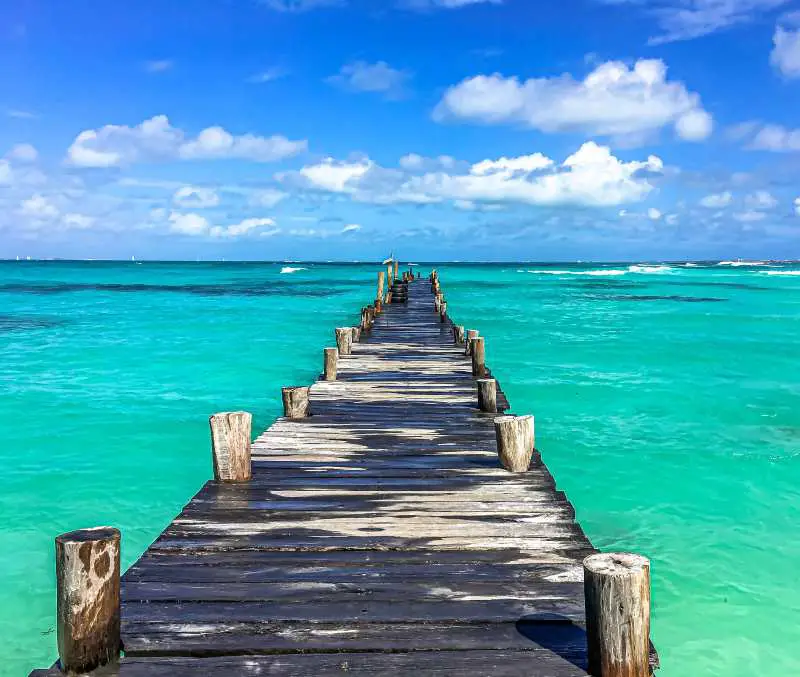 The Mexican Caribbean, known for its warm inviting waters, rich history, delicious food, fun nightlife, water-sports, world-class resorts, and beautiful natural setting, is a world-renowned tourist destination. A visit to Riviera Maya should be on every traveler's bucket list. Continue reading to know what you should do and what to avoid during your visit to this popular place in Mexico. This Cancun travel guide contains the best travel tips for Cancún and the Riviera Maya to help you in preparation for your vacation.
Cancún, a 30 km stretch between the Nichupté lagoon and the Caribbean Sea on the Yucatan Peninsula, is one of the most famous tourist destinations in Mexico. However, there's more to it than just 5-star hotels and wild nightlife. Whether you're a beach lover just looking to spend all your vacation time in the sun, a history lover and cultural enthusiast looking to discover some Mayan ruins, a party animal looking to enjoy the Mexican nightlife — Cancún and the surrounding Riviera Maya region has something to offer you.
Check out these Cancún travel tips to know before you go —> to ensure you have the best time.

From the best time to visit, what to pack, entry requirements, transportation options, money saving tips, where to stay, activities, and how to stay safe, I've got everything you need to know before your first trip to Cancún.
>> Read next: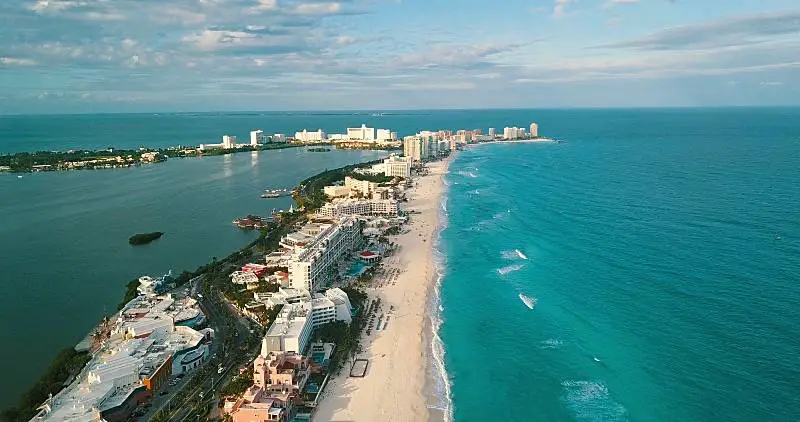 Cancun Travel Tips for First Timers
These insider travel tips for Cancún are ideal for your first visit to the region, but even if you're a regular traveler, you're bound to get something out of it too.

The good thing is that a visit to Mexico can be done on a limited budget or as a luxurious getaway.

Whether you're feeling overwhelmed or a little apprehensive about your first time in Cancún, I am here to provide all the info and reassurance you need to turn those feelings into a whole lot of excitement.
>> Speaking of excitement, learn more about the country with these:
Fun facts about Mexico to know before you go
Avoid visiting during the high season
When is the best time to visit Cancún
It can be visited at any time during the year, however it helps to know which times are recommended and when to avoid when planning a trip to Cancún.
High season occurs during the winter months of December to February.

The crowds flock here to escape the cold weather back home and instead experience near perfect weather with a whole lot of sunshine. This means that prices are elevated during these months while attractions, tours, restaurants and beaches will be packed.

While on that note, if you're not a big fan of crowds, in addition to the peak winter months avoid a visit during America's spring break when hoards of college kids descend on the city for a non-stop party-fest.

Low season occurs during the summer months of June, July, and August.

During this period the temperature rises significantly as does the humidity levels. The good thing is that hotel and other accommodation rates are at their lowest rates during this time, allowing you to stretch that holiday budget and enjoy this resort town without the crowds.
Do you need a Covid-19 test to visit Cancún
The short answer is no. Mexico, as a whole, has not implemented any Covid-19 test or quarantine on arrival regulations.

You will however, be requested to complete a Health Declaration Form and scan the subsequent code on arrival at the airport. Many resorts and hotels will also request the completion of a health questionnaire during check-in.

You will also be delighted to hear that Cancún has been recognized by the World Travel & Tourism Council (WTTC) for implementing elevated health and safety protocols related to the coronavirus pandemic.
One of the most important tips for visiting Cancún:
Don't lose your Immigration Form (FMM)
Every person visiting Mexico is required to complete an Official Entry Immigration Form or Forma Migratoria Múltiple (FMM) before being allowed into the country. This form can be completed online, on your flight, or on arrival at the airport. You will need your passport details, flight itinerary, and address in Mexico in order to fill out the form.
Upon arrival, your immigration form will be stamped and handed back to you. Keep this exit form safe as you will be required to present it along with your passport upon your departure from Mexico.

If you do happen to loose your Immigration Form during your trip in Mexico, it's a huge hassle and inconvenience to apply and get a replacement before you can leave the country. So just keep it in a safe place.
>> Must read:
Everything you need to know about applying for the Mexico tourist card right here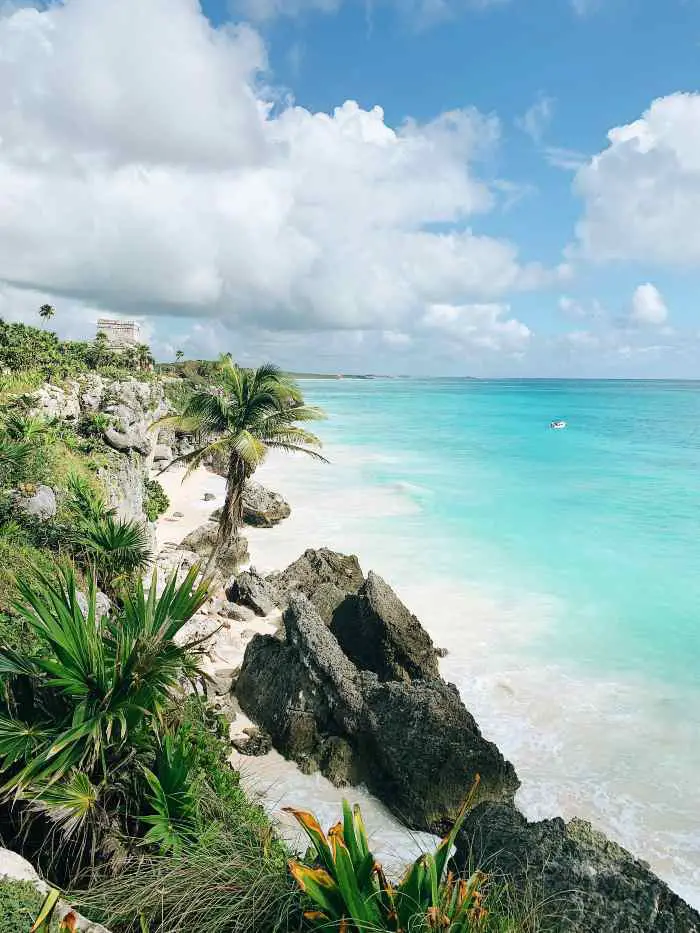 How many days to spend in Cancún
This really depends on the purpose of your trip. However, for the most part 3 – 5 days in Cancún is sufficient if all you're looking for is a quick beach vacation getaway.
One week is good if you're looking to add some sightseeing onto your itinerary to experience the culture and adventure (outside the city of Cancún) in the surrounding Yucatan region.
You could even do two weeks for a proper getaway with sufficient time to relax, shop, visit an adventure park, and take day trips to the surrounding region.
What will you be visiting Cancún for?
>> Be inspired and check out these:
Quotes about Mexico
What to pack for Cancún
First of all, you should know that Cancún is one of the best places for beach and water activities, so I recommend packing swimwear, sunscreen, and light clothing.

A pair of sandals and walking shoes will also be ideal for visiting the sites in the region and for general exploring by foot. In some site like the archaeological ruins, you will find rocky terrain within minutes of the beach, so a hybrid of the two is ideal to make getting around that much easier.

Other items that will come in handy include a light rain jacket, hats, sunglasses, and insect repellant.
Your luggage will also depend on where you will stay, the places you will visit, and the means of transportation you choose.

If you opt for a car rental during your stay in Cancún, the space you will have will be bigger and you have the convenience of being able to move with your things wherever you go. If your method of transportation is by bus or other public transportation options you should take into account an extra backpack in which to store your belongings. Or maybe, just pack less.

Electricity is 110V/60 Hz with North American-style two flat-pin outlets. Don't forget to pack a universal plug adapter. 
Don't forget your passport

It is always recommended to have a screenshot of your passport on your phone or a printed copy in your wallet, while the original remains safe in a safe space in your hotel or vacation rental.

If you're renting a car in Cancún, you'll need a valid driver's license.

Bring along your international diving certificate if you plan on diving in the beautiful waters of the Mexican Caribbean.
Where to stay in Cancún
Deciding on where to stay and making a booking is one of the most important things to arrange before your trip. That is why it is advisable to know and plan what activities you intend on doing as this will make the choice of where to stay in Cancun that much easier.

However, when it comes down to it, it's not that difficult of a choice to make with the abundance of hotels, villas, and resorts to suit all budgets and every kind of travel style.
Most of the accommodation options and amenities for tourists in Cancun are located in what is aptly named the "Hotel Zone" or Zona Hotelera (Punta Cancun). This area is constantly buzzing with life and activity, no matter the time of day, and is popular for having the best nightlife in town.
The hotel zone is also the safest area for visitors in Cancun and you can walk around at night without much of a worry.

Due to its of abundance of resort chains, popularity and safety, Zona Hotelera is the best area to stay in Cancun for first time visitors as well as regular travelers to the city. You will find plenty of accommodation options, featuring beautiful sea views, a vibrant nightlife, amenities for families, and lots of activities for guests.

As an alternative, the downtown area or El Centro is a great choice for those looking for a more authentic local experience as well as for those on a budget.
The Westin Resort & Spa Cancun is my top choice for the best resort in Cancún. You will have access to a private white-sand beach with breathtaking views of the Caribbean Sea and Nichupte Lagoon. The Westin is conveniently located at the quiet end of Cancun's Hotel Zone, so you get to be centrally located, while still avoiding the hustle and bustle.

For couples looking for a romantic getaway, Le Blanc Spa Resort Cancun is the perfect choice. This adults only all-inclusive resort, situated on a private beach, features spacious rooms with hot tubs, a full-service spa, and many dining options.

My other favorite options includes the Grand Fiesta Americana Coral Beach Cancun (great for families) and Nizuc Resort & Spa (private boutique option).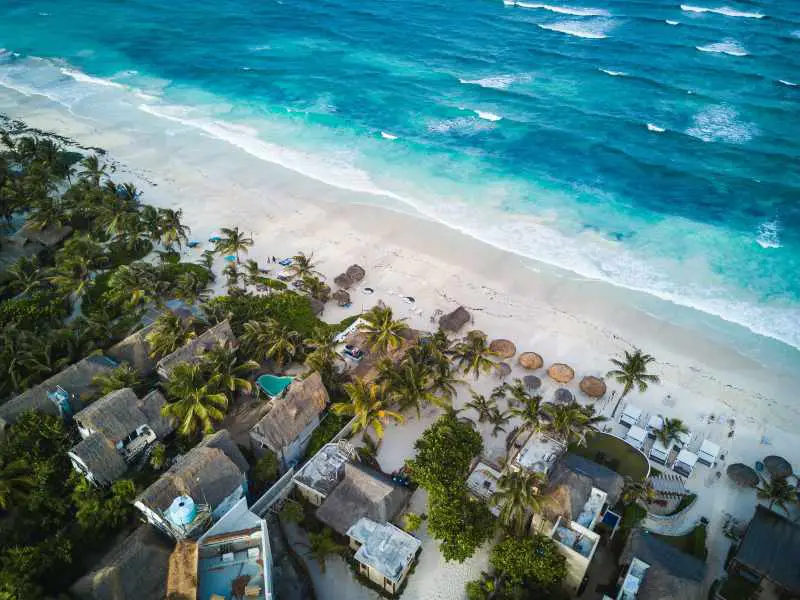 Cancun tips: Saving money
The currency in Mexico is the Peso. The currency comes in denominations of 20, 50, 100, 200, and 500 peso notes and coins come in 1, 2, 5, 10, 20, and 50 pesos.
Here are some essential money saving Cancún tips to consider during your stay:
— If you're trying to save some pennies, getting around by bus is a good option.

Everything that you may want to see in Cancún is accessible by bus. The bus routes encompasses the entire hotel zone, Blvd. Kukulcán, and El Centro. With frequent bus stops and an affordable rate (12 MXN) per trip, this remains a viable transport option.

Getting around on foot is another great option if you're not planning on traveling between zones. Car sharing rides such as uber are also an option.


— Avoid using taxis in the hotel zone

Prices are 3 to 5 times the normal rate here.


— Visit Cancun during the off season.

Even though the temperatures may not be perfect, traveling in the months of June to September will mean lower accommodation rates, cheaper flights, and fewer crowds.


— Make payment in local pesos.

Yes, USD is widely accepted, however it usually comes at a slightly higher rate than when paying in pesos.


— Avoid using currency exchange offices and ATMs at the airport.


— Make use of the Tax Back program.

Many shops in Cancun are duty-free and if you spend over 1,200 pesos you are entitled to receive a percentage (currently 8.9%) of your payment back as a reimbursement of the taxes paid. On your return from Cancun, be sure to go to the money back counter to claim the refund on your purchases. Be sure to keep all of your receipts.


— Don't forget to bring all essentials from home.

Things like sunscreen, over the counter medication, and insect repellant come at a premium in Cancun tourist area, so rather bring what you already have along with you.

On the same breath, Cancun can be a great place to shop if you know where to look. Avoid the hotel zone and tourist area in Cancun and rather opt to shop in the downtown El Centro area.
>> While on the topic of saving money, be sure to check out this list of:
the most affordable Mexican beach towns
Is Cancun safe?
Yes, for the most part Cancún is a relatively safe city.

The crime in Cancún is much lower than many other places in the country as the government has implemented additional safety measures and security personnel to ensure the safety of tourists. Tourism is the biggest source of revenue for this region and the Mexican government has a vested interest in protecting its visitors.

Despite this, always maintain safe practices and common sense. Trust your gut – if something feels off, rather err on the side of caution.
You biggest concern will be scams and petty crime. Follow these other safety tips for Cancún to ensure your vacation goes trouble-free:
— Be aware of your surroundings, particularly after dark and when withdrawing money from ATMs.


— Don't flash your expensive belongings, jewelry, cameras, mobile phones so as to draw any unwanted attention your way from petty thieves. Keep all valuables in a safe place at your accommodation.


— Never leave any drinks unattended, especially as a solo traveler. This safety tip is not only applicable in Mexico, but back home and around the world.


— Avoid driving on remote roads, particularly at night, not only because of safety issues, but also because of the large number of potholes.


— When making use of a taxi, remember that taxi drivers are required to always display their official permit in a visible location. Never get into any unmarked, unofficial taxis.


— Solo female travelers should avoid walking alone at night. Do some research of the area beforehand so that you know where you're going before you head out.


— If you're a US citizen, consider registering your trip with the US Department of State through their STEP program. This will mean you get a notification in the event of something going astray in the country you're visiting with advise on the best steps to take in this regard.
Do you need travel insurance?

The uncertainty of the past few years regarding travel has made me realise the importance and benefits of taking out travel insurance. I suggest you do the same, for some peace of mind, at the very least.
>> Related reading:
Ranked: the safest South American countries to visit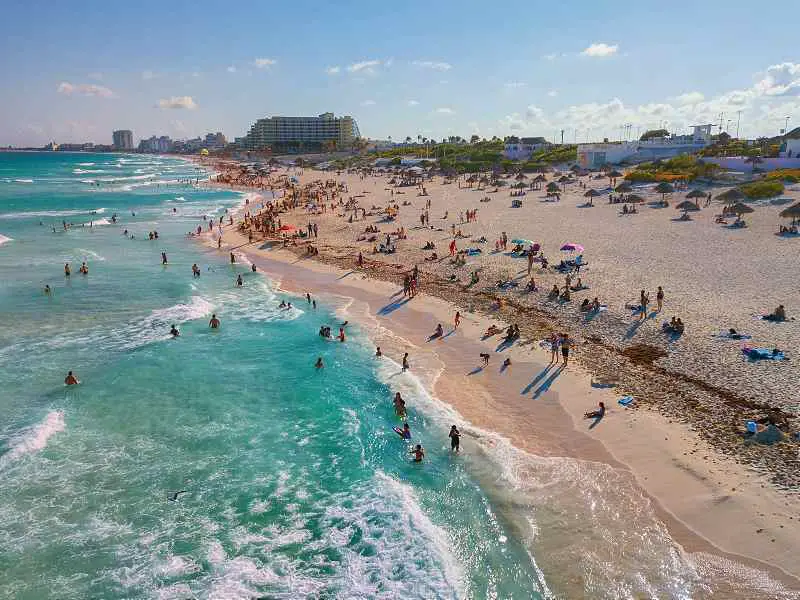 Speaking of safety…
Pay attention to the flag system on the beach
There is a flag system implemented in Mexico as a way to warn swimmers about the conditions of the sea.

A green flags signals that the waters are safe for swimming. A yellow flag is a sign to practise caution. A red flag is a warning sign that the waters are dangerous. While a black flag is used to let everyone know that they should stay away from the waters.
>> Speaking of flags, check out this list of:
the world's most beautiful flags
Things to do in Cancun
There are so many activities in Cancún and the surrounding Riviera Maya that I'm sure you will need days to discover them all. Despite the comfort and entertainment of your resort in Cancun, don't spend all of your vacation time in-resort. Take some time to discover the area via some of these things to do in Cancun.

Visiting the beautiful beaches in Cancún and Riviera is one of the most popular activities to do in the area. Playa Gaviotas and Delfines are two of the best known. You can find the giant letters of CANCUN and beautiful scenery with live beach music courtesy of the beach clubs nearby.

Other beaches worth stopping by include Playa Marlin, Playa Chacmool, and Playa Delfines.

If you're visiting the region intending to have the best party nights — that's what Cancún is famous for. In that case, places like Coco Bongo, Dady O, Grand Mambocafé, The City, Senor Frogs, and Mandala are ideal options for you.
The plazas and shopping malls are also places to visit if you are in Cancún and want to shop. Although the most popular in Cancun is Puerto Cancun, in Playa del Carmen, you can find Quinta Alegria on Fifth Avenue.
Another Cancun tip for shopping lovers:

Mercado 28 is a huge flea market where you can find hundred of local vendors selling everything from antiques and vintage clothes to souvenirs and handcrafted goods. The prices here are not bad if you take the time to look and are able to bargain somewhat.
One of the best known things to do from Cancún is to take a short ferry ride to the tropical island of Isla Mujeres. Here you get to enjoy pleasures of Mexican island life with options to go snorkeling and diving in the surrounding waters.
Can't get enough of the water? Head to the Underwater Museum of Art (MUSA). It is the largest underwater museum in the world, with over 500 life-size underwater sculptures that serve as both works of art and artificial reefs. These sculptures can be viewed while snorkeling, scuba diving, or from a glass-bottom boat.

Other museums in Cancun include the Museum of Mexican Folk Art and the Mayan Museum of Cancun.
Isla Mujeres is one of the best day trips from Cancún. Other popular and recommended day trips from Cancun include Tulum, Playa del Carmen, Cozumel, Valladolid, Chichen Itza, Las Coloradas, Izamal, and Isla Holbox.
Other things to do near Cancún is a visit to the archaeological sites such as El Meco, El Rey, Coba, and Chunyaxen. In most of them, you will be able to visit the precincts, buy handicrafts, and even swim in the beaches nearby.
If you want to spend a whole day out, the best excursions in Cancún and Riviera Maya for you include:
● Xcaret
Xcaret is one of the most recognized ecological parks in the world. Here you will find recreational activities that showcase the natural beauty and culture of Mexico. Don't miss the "Mexico Spectacular" show at the end of each day at Xcaret in the amphitheater.


● Xel-Ha
Xelha, a theme and natural water park, has facilities and activities ideal for the entire family.


● Xplor
Xplor is a eco-park full of adventure and excitement wherever you go. From zip line jumps to ATV riding, Xplor is an extreme park full of adventure and thrills everywhere you go.


● Xenses
If you want to maximize your senses, Xenses is the ideal place. Find thousands of activities that challenge your senses second by second.


● Cenotes
Visiting the fresh cenotes with crystalline waters should definitely be on your list of activities to do in the area. Over 10 cenotes are found along the 12.4 mile road close to the beach town of Puerto Morales. The route is just 30 minutes drive south of Cancun and La Ruta de los Cenotes are the closest cenotes to Cancun.


● Xplor Fuego
Xplor Fuego is ideal for those who love adrenaline. Here you get to take part in intense activities at night with torches and guides that will put your bravery to the test.


● ATV Tours
The ATV tours in the jungle are ideal for all kinds of people. looking to have some fun along the rugged dirt roads through the jungle. Learn more about the Jungle Tour Cancun, one of the most complete and extreme tours.
Cancún travel tip for animal lovers:

If you're visiting between the months of June and September, a highlight of a visit is seeing the Green Turtles and Loggerhead Turtles nesting on the beach. The sight of these magnificent creatures coming ashore and laying their eggs in the beach sand is a sight to behold.

Whale shark watching season also takes place during these months, particularly in months of July and August.
>> Read next:
10 of the best island vacations for families
Keep reading to discover even more essential Cancún tips…
Travel to Cancún: Getting there
You will have no troubles in getting to Cancun because it is one of the main tourist cities in Mexico, with an international airport. Cancún International Airport (CUN) is the 2nd busiest airport in Mexico and is found 15-20 minutes south of Cancún center and the hotel zone.
You can easily travel to Cancun by booking a flight from the United States, Canada, the UK, and the rest of the world.

The most popular airlines with regular flights traveling to Cancun are American Airlines, British Airways, and Continental Airlines. American Airlines, Aeromexico, JetBlue, United, Delta, Spirit Airlines, Qatar Airways, and Frontier Airlines fly non-stop to Cancún.
Cancun Airport Information

Cancun International Airport has 3 terminals and one FBO.
IATA Code: CUN
ICAO Code: MMUN
Distance from airport to downtown: 16 KM
Hours of operation: 24/7
World Area Code: 148
>> Related reading:
Essential tips to know when flying in a plane
At the airport in Cancún (CUN)
During your flight to Cancún, you will receive a customs form (hacienda) to fill out. Once you pass through immigration, collect your luggage and proceed to the exit.

You may be stopped and searched by custom officials at this stage.

It should be noted that you are allowed to bring into Mexico whatever you need for the time period that you will be in the country for.

However, you are not allowed to bring food, fruits, and products that are not "company" packed and sealed, unless required for special dietary or medical reasons.

The same rule applies to medicine and you are allowed to bring enough medicine for the time period you will be in Mexico. If you are bringing an unusual quantity of medicine, be sure to carry a doctor's prescription just in case you need to prove the medicine is for your own consumption.
Another thing to note is that the center of Cancun is close to Cancun International Airport. It's fairly simple to get from the airport to the hotel zone. You have the following options:
Private transfer. This is the most convenient and most private option, but often the most expensive.


Taxi. Hoards of taxi drivers wait at the exit of the airport terminal. If you are so inclined, grab one as an easy way to get to your hotel in under 30 minutes at a cost of around 600 MXN.


Airport shared shuttle service. It is required to reserve airport shuttle seats in advance.


Public bus. This is the budget option, costing 100 MXN to get you to downtown Cancun in around 35 minutes using the ADO bus service.
Insider Cancun tips: When using a taxi, use the WhatsApp Taxi service to arrange a door-to-door service at any time of the day and night. Just send a WhatsApp message to either of the following numbers and wait for your confirmation:

(+52) 9841970814, (+52) 9841381075, or (+52) 9848065510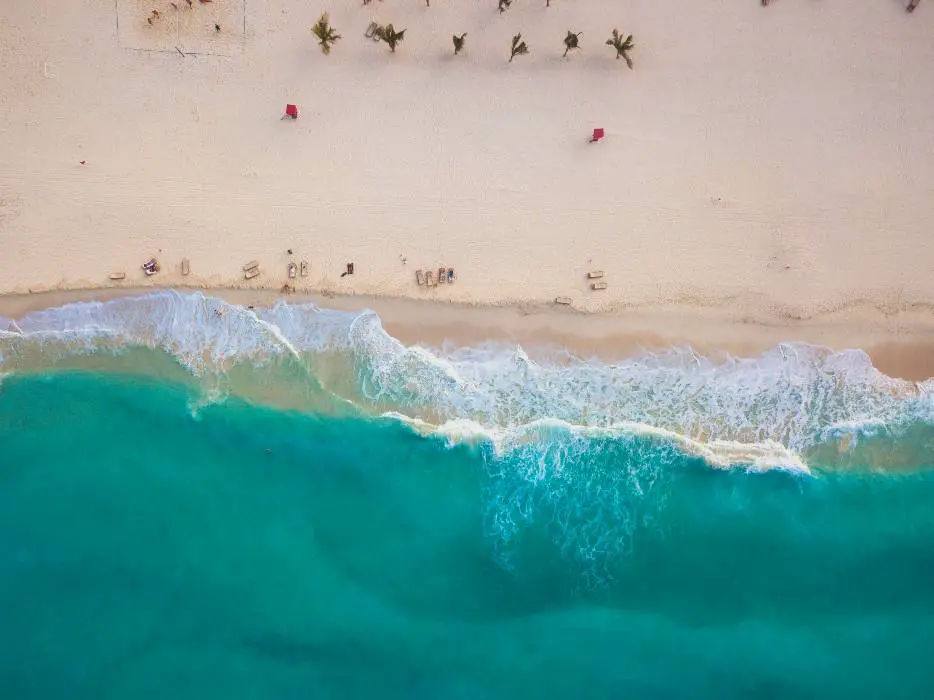 Learn a few words of Spanish
This travel tip for Cancun (and Mexico in general) will make your time on holiday that much easier from being able to ask for directions, to haggling in the markets, and ordering food. It is always recommended to know a few words in the language of the country you will be visiting, such as hello, thank you, cheers, and goodbye.

Spanish is the official language and Mayan is the local language, however English is also widely spoken.
>> Related reading:
The 50 most creative words that describe traveling
Do not drink the tap water
Rather opt for bottle water. Or better yet, opt for a water bottle with a built in filtration system to avoid and reduce your use of plastic.
Booking tours in Cancún
As you read above, you will find various activities in Cancún and the Riviera Maya, and the same applies to tours. However, some of the tours may have a limited number of places available, especially with the recent pandemic, where social distancing is essential.

So, if you have your heart set on a particular activity, attraction, or tour – I would recommend booking a tour in advance to guarantee your spot before traveling in Cancun.

For other attractions and activities you can wing it or arrange once you arrive in Cancún.
Get out of the hotel zone for a bit of culture
This deserves repeating as it's important. If you spend your entire vacation in your resort or with the hotel zone, you miss out on experiencing local culture, natural wonders, adventurous activities, and friendly locals.

Take some time to explore and you will discover an authentic local experience.

This is also where you will find exotic foods and the best traditional Mexican cuisine.
Don't forget to tip generously
Tipping is customary throughout Mexico and goes a long way in the lives of those working in the service industry. It is also customary to tip tour guides.

As best as you can, try to tip in pesos. If this is not possible, US dollars are also appreciated.

It is common to leave 10% to 20% in tips, depending on service.
Beach lover?
Check out the perfect beach quotes and captions about the beach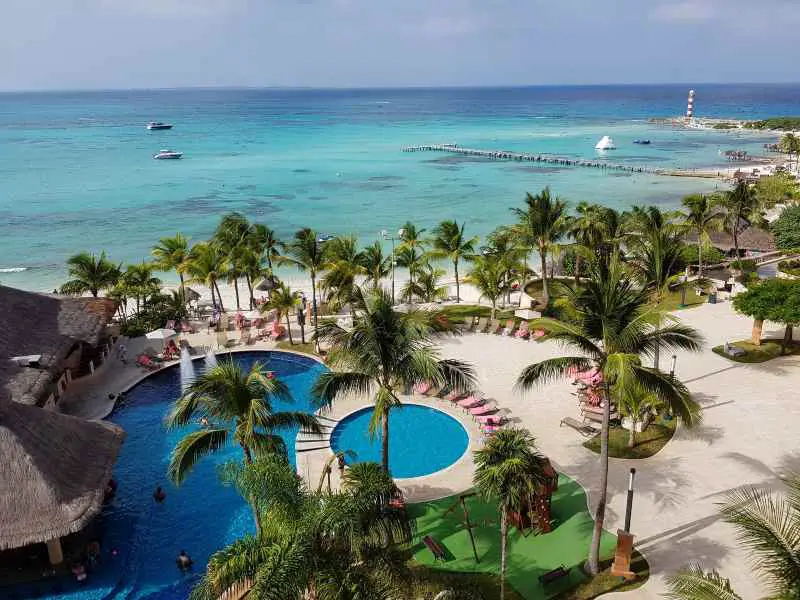 Cancún and the Yucatan region is certainly one of the most popular tourist destinations due to its wide appeal to every kind of traveler from solo explorers, couples, friends, and families to budget backpackers, digital nomads, and luxury travelers.

I hope that these Cancun travel tips for first time visitors has helped you prepare, both mentally and physically, for a well-deserved vacation in Mexico.
Are you planning on traveling in Cancún soon? Feel free to let me know if you have any other travel questions or require any info at all. I'll be more than happy to help out.

Don't forget to save this post to easily find it for ease of reference before and during your trip to Cancún. And definitely don't miss this list of popular Mexican songs to get you excited for your trip.
Have a great time in Cancún,

Rai