The Best London Souvenirs and Gifts: What To Buy + Where To Find Them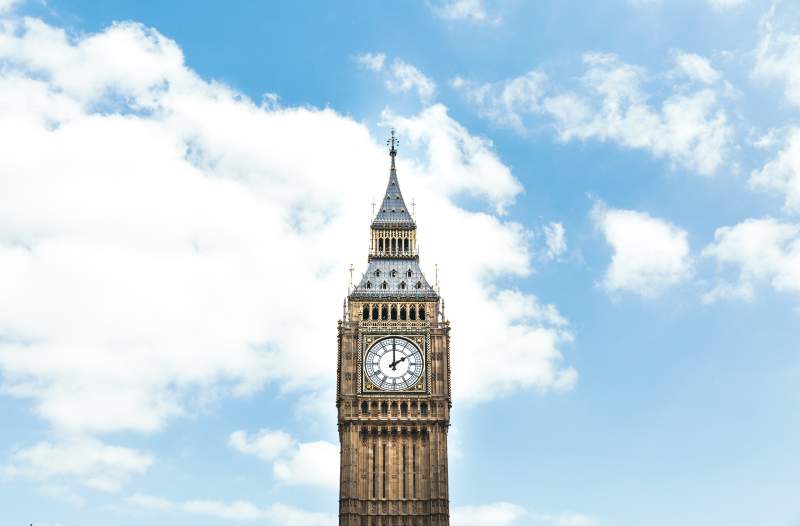 Nothing says you've been to the English capital quite like the sight of the London souvenirs and gifts that line the walls and fill the spaces of your home. It is one of the most visited cities in the world and there's no surprise that are hundreds of shops selling souvenirs in London to cater to all of these visitors. Continue reading to discover exactly what to buy in London.
Photos make some of the best memories of your travels to destinations far and wonderful.
However, if you're looking for an added element, and wondering what items to bring back home, check out this list of thé best London souvenirs and gifts. Items you may want to consider not leaving the Big Smoke without — allowing you to give a taste of the city to others while making the memories last.
Take your trip home with some unique souvenirs from London England 🙂
One of the most common travel questions on planning a trip here is, what are the best buys in London

There are literally thousands of quintessential British gifts and presents that could fit this bill. So many choices.

Let's get into it: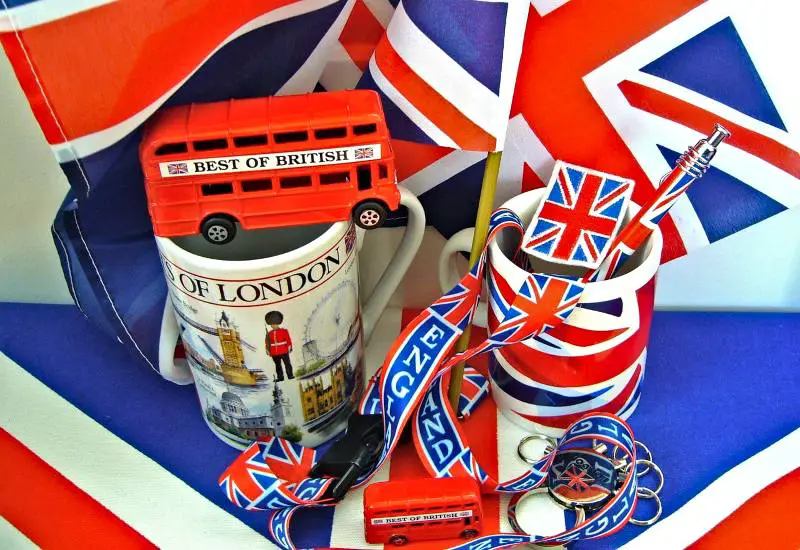 Your guide to the…
BEST BUYS IN LONDON SOUVENIRS
 In this article you will find:
Things to buy in London

The best food souvenirs to bring back from London

Ideal vintage and antique souvenirs
The best gifts from London for the art

lover

London museum merchandise to look out for

The best buys in London

Fandom and subculture items

The British souvenirs that make the best gifts for the home

Cool presents for kids from England

Local fashion finds worth considering

Cheap London souvenirs not to leave without

Other UK

souvenir ideas




AND where to find all the best gifts and souvenirs in London (scroll to the end)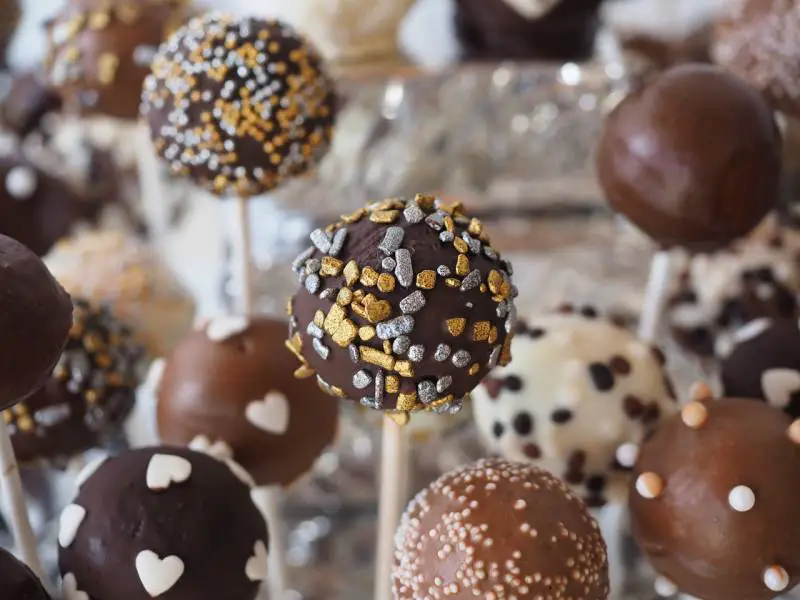 BEST FOOD SOUVENIRS FROM LONDON
It is a good idea to find food items not readily available to you at home. Simple and easy goods like tea, biscuits, sweets, and condiments.
You can find plenty of teas and food items at any of the grocery stores like Sainsbury, Waitrose, Tesco, or Marks & Spencer. For a fancy take on any of these food souvenirs try Fortnum & Mason or Harrods.
What are the best buys in London and which items make for wonderful London food souvenirs?
British Tea
Tea is often cited as the most British of obsessions. Join in and recreate the memories back home with a purchase of your own. Bonus: it is lightweight and easy to pack.
Teas other than English Breakfast are becoming more well received, but generally when you ask for tea in the UK, it is taken that you would like English Breakfast with milk.
Some of my favourite recommendations:
Grocery shops
Twinings, Yorkshire Tea 
Luxury Tea from Fortnum & Mason
A household name when it comes to British food and one of the best British food souvenirs to buy in London. Although slightly expensive, they sell some of the highest quality food items around. The gourmet teas take the classic British staples to another level with plenty of choices on offer from the Royal Blend to herbal mixes. Tea aside, they do other London gift and souvenir items like picnic hampers, chocolate, and biscuits. Their shortbread is always a winner.
Boxed loose tea from Whittard of Chelsea
A popular chain tea shop providing a great selection of quality teas from around the world, both hot and iced variety. What I like are their creative flavours, the likes of salted caramel and strawberry. Their items make for great London gifts. Everything from flavoured green tea to flowering teas and oolong to fruit infusions.
Biscuits
British biscuits go hand in hand with tea, and few would pass up the opportunity to accompany their tea with a biscuit so contemplate buying some of these goods to bring back home.
Some of the classic local biscuits are easily available at supermarkets at good prices. Head to Tesco, Sainsbury, Marks and Spencer, or Waitrose which will have plenty of these biscuits in stock.
A couple of local favourites:
Milk chocolate-covered Hobnobs

Custard Creams

Tunnock's Caramel Wafers

Digestives

Jammie Dodgers

Dark chocolate and orange Jaffa Cakes

Shortbread biscuits
Judge for yourself which is the best for dunking.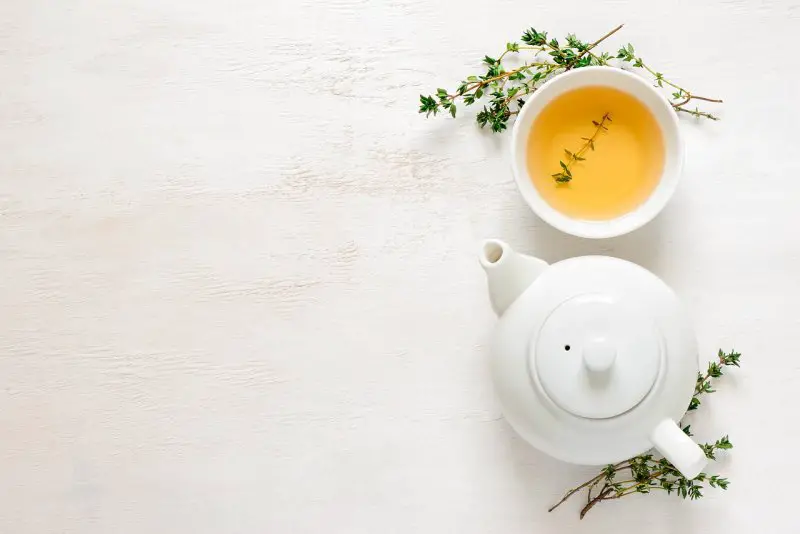 Chocolate
Chocolate no doubt, always makes for a great treat, gift, and memento from London. The British are well-known for making some delicious sweets and chocolate.
It is also vastly superior to what Americans have to put up with and is always welcome in the USA. Note: Cadburys British chocolate is now banned for sale in the USA.
How about the regular Cadbury? It started as a grocer's shop in Birmingham in 1824 and is now one of the most famous chocolate brands in the UK. Although Cadbury chocolate can be bought from all over the world, the recipe is often changed overseas, so the real deal can only be guaranteed from the UK. Browse the supermarket or newsagent to find your favourite. Think Dairy Milk, Aero, Milk Tray, and Roses.
Other recommendations on local chocolate souvenirs depending on your budget:
Mid-range:
Thorntons
Hotel Chocolat (recommended)
Gourmet:
Paul A Young Fine Chocolates
Dark Sugars
Prestat
High end gourmet:
William Curley
Alain Ducasse
"Healthy":
Booja-Booja
Fudge
Yes, fudge may have not originated in London, but has now become synonymous with trips to the UK, at least for me anyway.
The best fudge is said to be made in Cornwall, but it is easy enough to get some from sweet shops and supermarkets throughout London. Maybe try Fudge Patch, Fudge Kitchen, or Thorntons.
Marmalade
This is such a classic British breakfast item that it might just make for a great souvenir to bring home. Originally manufactured in Burton-upon-Trent in Staffordshire in 1902, this fruit preserve made from citrus fruits and a yeast extract, is salty in flavour and is an acquired taste.
Other food items that make for great gifts and remembrance of your time in London:
– Percy Pigs sweets
– Lea and Perrins Worcestershire sauce
– HP sauce
– Foods such as cheese, mustard, and various other local specialities
>> Speaking of food, be sure to check out this crazy list of:
The most exotic + strange foods around the world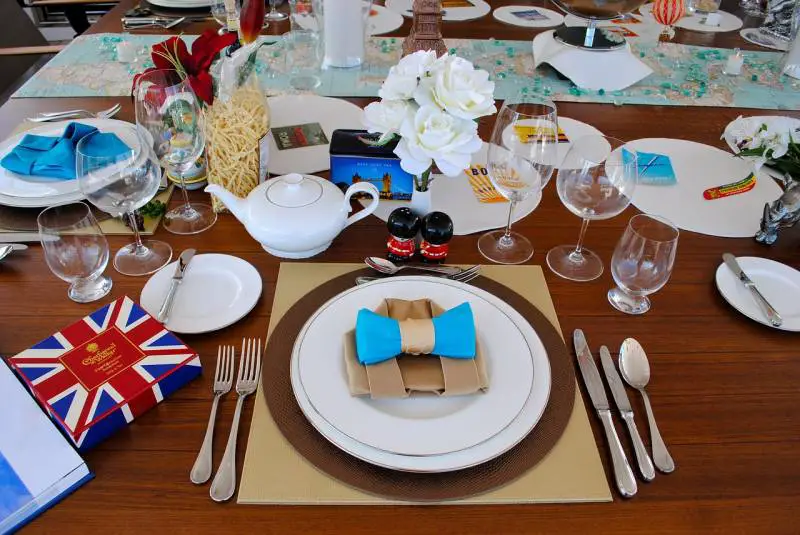 Keep reading for more ideas of what to buy in London –>
KEEPSAKES FOR THE HOME
These everyday items are practical and also serve as wonderful reminder of your time in the UK.
Tea towels
Quintessentially British, tea towels are functional, decorative, inexpensive, and widely available. They also come in a wide range of designs, are easy to carry in the luggage and make for a great gift from London.
Teapot & Cups
Recreate that famous afternoon tea back home with a traditional tea set from London. There are several places where you can go shopping for teapots and tea mugs and I recommend considering:
One of the tea stores, the likes of Whittards

Harrods for high-quality designer items

John Lewis for for a good mix of quality, design, and price

Staffordshire china tea cups with saucers
Fridge magnets
I have an obsession with fridge magnets. Wanna see my fridge?
If you do too, don't forget to get one (or maaaaany) from one of the vendors in London city starting at a pound.
Plant bulbs and Seeds
If you're allowed to bring these kind of items back into your country, consider getting some bulbs or seeds. Kew Gardens has some nice plant themed things. Columbia Road Flower Market is a popular weekend market to explore the plants and flowers.
>> Test your knowledge of the world:
100 geography trivia questions and answers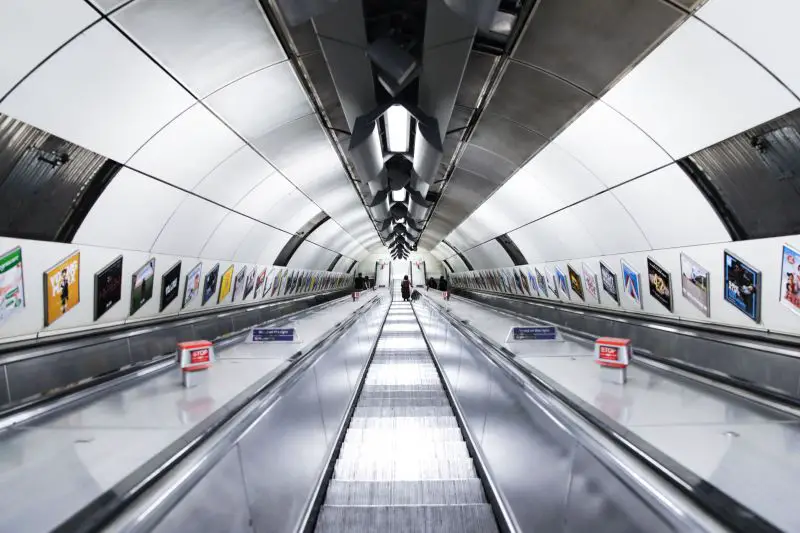 LONDON TRANSPORT MUSEUM MEMORABILIA
A museum that deserves its own section on this list, The London Transport Museum in Covent Garden has a gift shop that is one of the best in the city. You can enter and roam the shop without having to purchase a ticket for the museum. Albeit slightly less well known compared to other museums in the city, it is iconic and houses London transport-themed items that you're unlikely to find anywhere else in the world.
This gift shop in London is well stocked. They have life-size print copies of posters that were displayed in the bus and underground stations, in and around London, going back over eighty years. Find these on the top floor. There is also an entire series of bags and pillows made from the fabric used in London's public transport.
Other cheap London souvenir ideas to be on the lookout for:
Playing cards with London Transport poster images

London specific T-shirts, moquette-pattern scarfs

Personalised enamel mugs

Underground roundel cufflinks

Underground station named drink coasters

Street map design travel card holders

Stationery, magnets, pens, etc 
Address: Covent Garden Square, London
Mind the Gap Items
"Mind the gap" is synonymous with London and you will hear this everywhere. If you want souvenirs printed with this slogan, find it here or all over the city.
Oyster Card
These iconic cards are another item synonymous with London and chances are you are going to end up buying one of these for £5 whilst you are here. You can return it to the station and receive your money back or maaaaaybe, keep it. They make for a great British souvenir and can be used again on subsequent visits to the city. 
You can get one on your arrival in London at any of the stations. Alternatively, if you wish to arrange one before you arrive, visit the Visit Britain shop to pick up an Oyster Card.
>>Related reading:
Check out this list of the world's most beautiful flags
VINTAGE AND ANTIQUE SOUVENIRS IN LONDON
Britain is a treasure trove of hidden finds, antiques and vintage items. Looking for a classic furniture item for your home? Historic artefacts? Novelty curio? Bracelet charms? With a wide variety and an endless selection of authentic vintage goods for you to choose from, you are almost guaranteed to find exactly what you're looking for.
The weekends, in particular, see street and flea markets mushrooming across London. Focus your search on the numerous marketplaces, such as Brick Lane, Camden, Greenwich, or Old Spitalfields Markets.
My favourite however, is Portobello Road Market.
One of the more well-known street markets in the world aside, Portobello market in Notting Hill is a treasure trove of hidden souvenirs. Sellers line the streets of Portobello Road every Friday, Saturday and Sunday selling all manner of unique and antique items from clothing and glass, to silverware and books.
Covent Garden has a small antique and craft area.
The Jubilee Market has an interesting selection of antique items often at a bargain on Mondays.
London Silver Vaults on Chancery Lane has a massive retail selection of fine antique and contemporary silver items that is worth a browse if you're looking for items of that sort.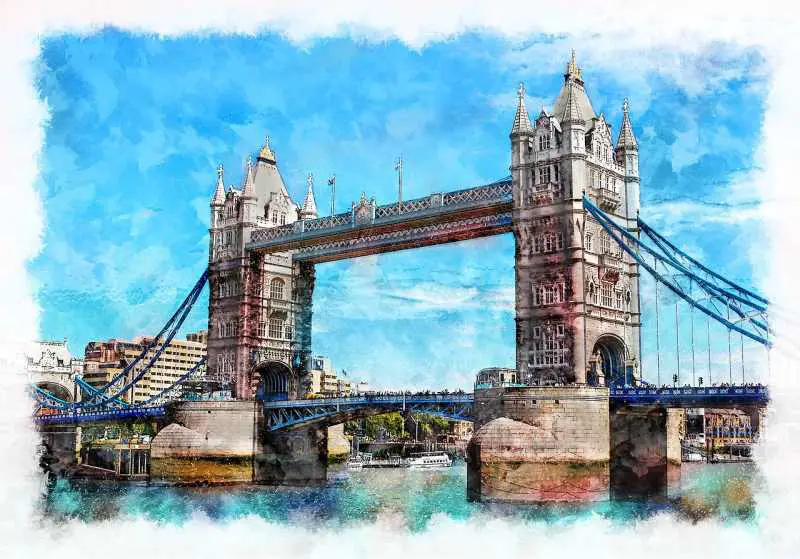 LONDON ART SOUVENIRS
One of my favourite souvenirs, regardless of the countries I've been to is a piece of art or some form of artwork.
All around London, and in particular close to the tourist points of interest, are artists selling sketches, paintings, and composites of the city and its main attractions. Think Big Ben, London Eye, Thames River, Buckingham palace, amongst others. Naturally, the price point varies, but if you do come across a painting that you like, be sure to inquire. Note that some artwork may just be prints, while a handful are an original. It's worth inquiring about this too.
Three well-known spots where the artists are often found are the Covent Garden open air stalls, Leicester Square and Camden Market. There is a good variety of shops both in the market itself and the surrounding area. Paintings, prints, and other items that you probably won't find anywhere else.
The Royal Academy in Piccadilly has art themed items that, although pricey, can be appealing.
London Brass-Rubbing Centre
If you're keen on making a unique souvenir of your time in London, how about a brass rubbing?
Brass rubbings are made by placing a paper on top of a brass portrait and rubbing it down with crayons or other writing implements. They were very popular during the medieval period in Britain. You get a different experience and a memento of your time that if could enough, could be professionally matted and framed once you get home or given as a gift. It also makes for a cool family activity together.
Address: St Martin-in-the-Fields Church, Trafalgar Square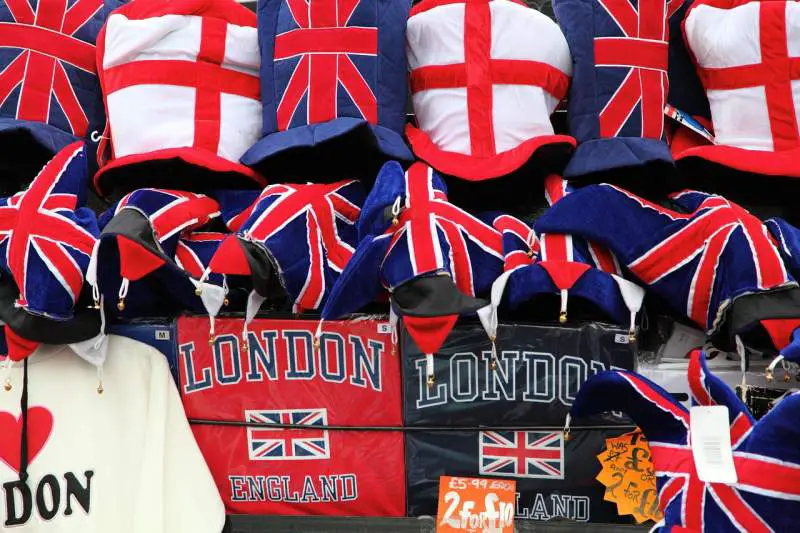 TOURIST CHEAP LONDON SOUVENIRS 
If you've been to the UK and didn't return with at least one Big Ben, or red phone booth item, did you even go? 🙂
From the looks of the England souvenir shops, the majority of tourists buy t-shirts, key-rings, phone covers, bags, trivia, and other local ornaments. If you're looking for a handful of cheap touristy items, you'll find lots of opportunities to buy those in the tourist zones, kiosks at the stations and shops at the airports and museums. There are several tacky souvenir shops in London.
In particular, there are loads between Piccadilly Circus and Leicester Square. As are on Victoria Street between Westminster and Victoria Station.
Most of these kinds of souvenirs are mass-marketed and just as easily available back home via Amazon.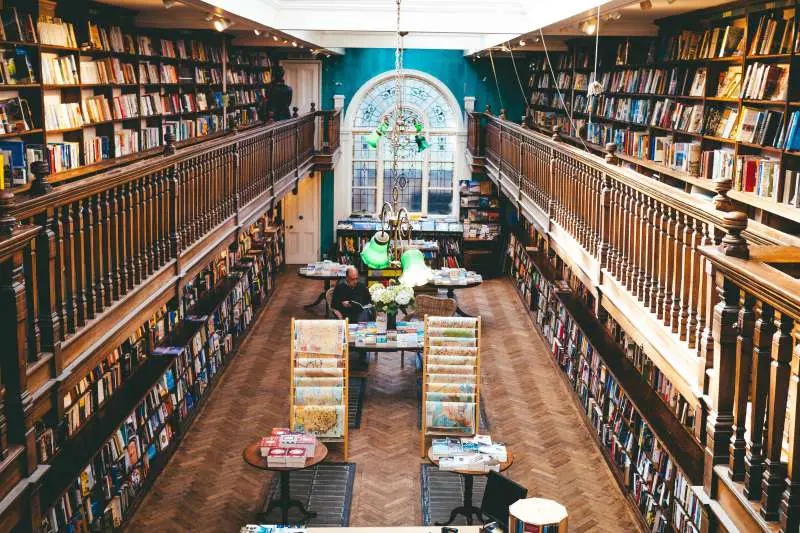 GIFTS FROM LONDON FOR BOOK LOVERS
Many, myself included, buy books as mementos of travel and London is renowned for an abundance of both new and secondhand books at the best prices.
There are hundreds, but here a couple of my favourite bookstores in London:
Daunts located on Marylebone street in a beautiful Edwardian building, that is worth going to just to see the shop. It has a wide selection of travel books. They also do awesome branded tote bags that would make a wonderful souvenir in and of itself.



Packed with twenty-odd secondhand bookshops and antiquarian

booksellers

, pedestrian street Cecil Court also known as

Bookseller's Row

.





Waterstones: With a massive flagship store next to Piccadilly Circus and many others scattered throughout the city it, this national bookstore is a great choice. They also do signing sessions, and workshops here.





The book market under Waterloo Bridge on the Southbank is a good resource for second hand books.





There are also some second hand bookstores, Foyles, on Charing Cross Road and outside of Putney Bridge station.





Take a gander at the Notting Hill Book Exchange near Notting Hill Gate tube station.





Oxfam has a good second-hand bookshop on Bloomsbury St.




Word on the Water is on a longboat on the canal behind St. Pancras station.
Books about London
Paradise City

by Elizabeth Day

Adrift in Soho

by Colin Wilson

The Lonely Londoners by Sam Selvon

Capital

by John Lanchester

Ordinary People

by Diana Evans
Bookmarks
One of many cool and cheap London souvenirs or gift items.
Beautiful stationery
One of the more famous stationery shops is Smythson. What makes this one stand apart is that you can personalize your books and purchases with initials or names engraved in gold.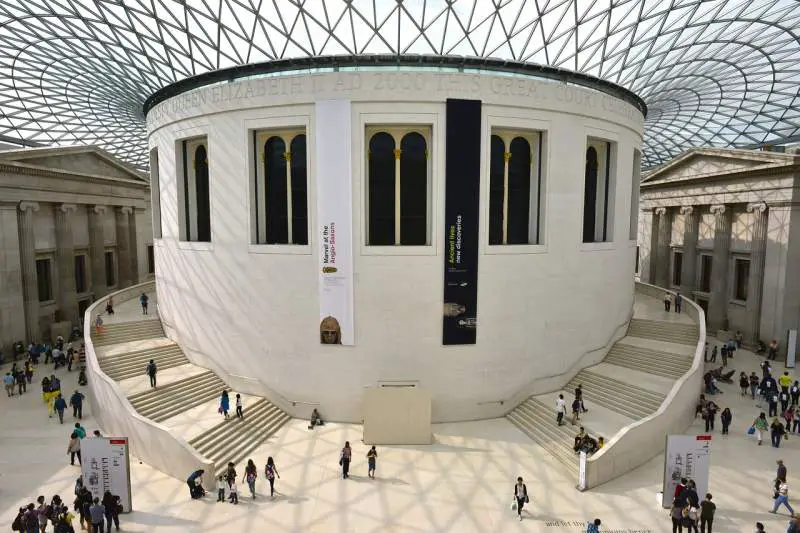 LONDON MUSEUM MERCHANDISE AND GIFTS
There's a whole host of museums dotted around London and admission to most is free. The gift shops of these museums often stock items of better quality, greater variety, and more class than your usual souvenir or gift shop found in the street.
Two of my favourites are the London Transport Museum and the Design Museum.
Here are a couple of my other recommended museums for the best souvenir finds:
The British Museum and Victoria and Albert Museum
Known to commission limited edition, special pieces for their own line of items based on the exhibits the likes of jewellery, homeware, and gifts from London.
National History Museum
You are guaranteed to find something interesting for the nature lover here. However, my favourite items are the Wildlife Photographer of the year merchandise,
The Museum of London
The gift shop has a wide range of London gifts from reproductions of necklaces found in excavations near by to stationery and books.
Buckingham Palace
For all things royal, this is your place. Buckingham Palace has an official gift shop offering a massive range of palace gifts. A bit too tacky for my liking, but hey — if you're into that.
The Tower of London
A historic castle and World Heritage Site, the Tower of London is must see attraction. The shop is easily accessible at the entrance, housing a range of interesting items including Christmas ornaments.
Shakespeare's Globe
At the Globe Theatre souvenir shop, you will find all manner of Shakespeare themed items the likes of books, fridge magnets, tea towels, notepads, you name it.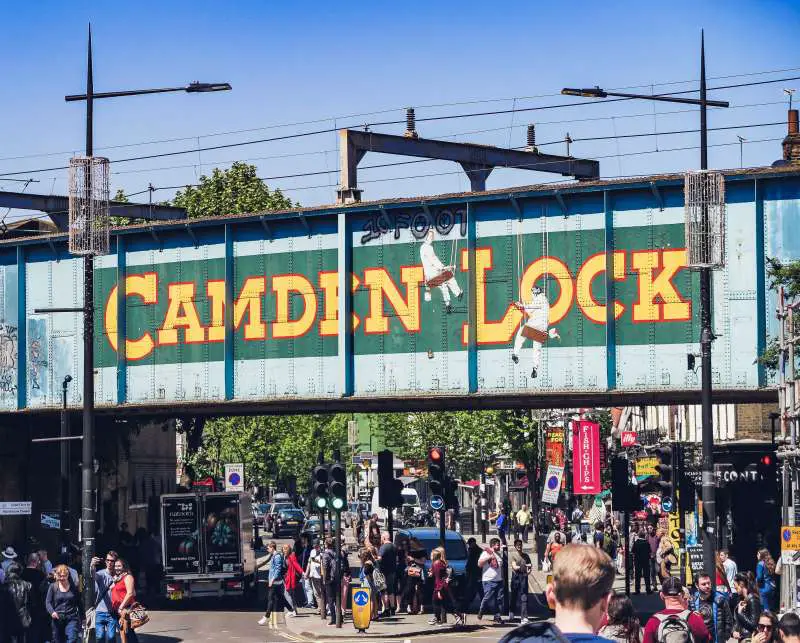 LOCAL APPAREL FASHION FINDS
A fashion capital of the world in its own right, you're bound to find some great fashion finds no matter where you go and no matter your budget. 
The best place to start in finding local indie designers would be the boutiques along Brick Lane and Dover street market.
Trench coat
Although not on the cheap end, one of the best things I bought while in London was a trench coat from Topman. Originating as a World War military item, this iconic piece of clothing is quintessentially British and nothing quite screams the London look quite like the trench coat.
If you've got some extra money to spend, a high end purchase from an iconic British designer is a great option.
Tower Bridge cufflinks
A classy reminder of your time in London, cufflinks with an image of the Tower Bridge or any other infamous London sight add a finishing touch and a splash of colour to a standard suit and make for a perfect gift from London for the businessman.
A Hat from Lock & Co.
Lock & Co must be doing something right being the oldest hat shop in the world. With a long history, it is said that Lewis Carroll received inspiration here to create the memorable Mad Hatter character. Pop in and see if you can find a hat for yourself or a fellow hat-lover that'll last just as long.
Fabric from Liberty of London
A London institution since 1875, Liberty Department Store is well known for its in-house range of fabrics and textiles. This is the ideal souvenir from London for those who love sewing, quilting, or buying fabric to make clothes.
University and school merchandise
You'll find a fantastic selection of your favourite school apparel and graduation ceremony items not limited to clothing, memorabilia, stationery, and snacks that could potentially make for a wonderful memory of your time in the UK.

Tell me, Oxford or Cambridge?
FOOTBALL SOUVENIRS LONDON
For the biggest fans of football (soccer) and the English Premier League, why not get a football jersey or scarf embellished with your favourite team. Football is huge in this part of the world and you would easily be able to get some memorabilia here from the merchandise stores or one of the many souvenir stores like New Oxford Street.
Which is your team? Arsenal, Liverpool, Manchester United, or Chelsea.
UNION JACK SOUVENIRS
Not a day will go by without coming across souvenir shops during your time in Central London selling everything from T-shirts and key-rings to decorative pillows and cufflinks emblazoned with the Union Jack.
You can even find a couple of useful Union Jack items from stores like Primark. 
However, if you leave all your gift shopping until the last minute when you're at the airport, you can easily and conveniently get anything Union Jack related any any airport in the UK.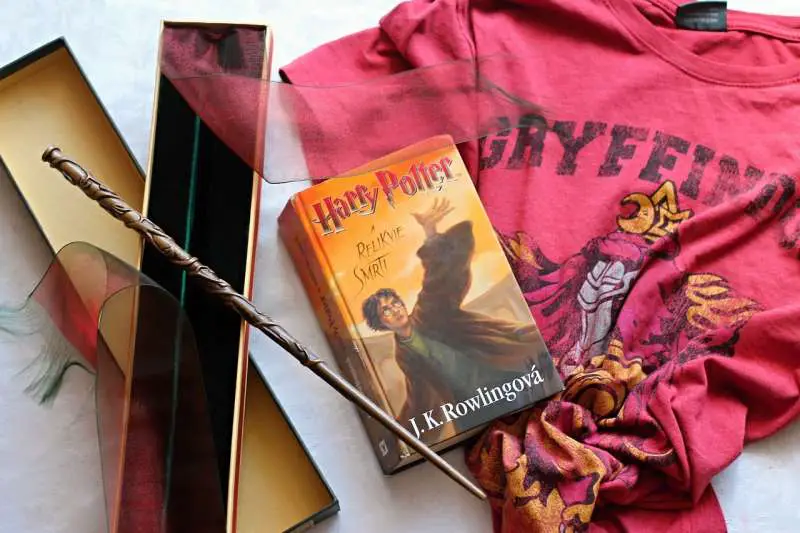 FANDOM AND SUBCULTURE LONDON MEMENTOS
Harry Potter merchandise
If you're a Potterhead, a visit to Platform 9¾ at King's Cross, with the trolley-in-the-wall, is bound to happen when in London. 
And if you're a diehard fan, this is likely to be accompanied with the need for related souvenirs. There are a number of Harry Potter themed stores dotted around London, selling wizard robes, cards, books, amongst others. Head to Olivanders to choose your wand. The House of Minalima is good to visit for Harry Potter prints and cards
Note: Apart from Platform 9¾, other things worth doing in London for the Harry Potter fan is the studio tour.
It is recommended to book way in advance as entry is limited. It is slightly out of the city and can be reached by train from Euston station. There is a special shuttle bus that runs 20 minutes from Watford Junction to the studio.
Sherlock Holmes
You'll find it in London
Forbidden Planet
If you're buying for someone with an interest in science fiction, Forbidden Planet has a massive supply of Star Wars, Dr. Who, and other related merchandise.
Paddington Bear
The classic tales of Paddington Bear are iconic to London and a perfect gift for small children. Drop by the Paddington Bear shop at Paddington Station which has stuffed toys as well as other merchandise like key rings, mugs, T-shirts, videos and the famous Paddington books.
For a free souvenir head to platform one, where you can pose for a selfie with the bronze Paddington Bear statue under the clock. If you are well versed in the books it's near to where the loveable Brown family first found him.
Beatles Memorabilia
Major case of Beatlemania? After a visit to Abbey Road, head to Baker Street station. In the vicinity is the Beatle Store stocking everything Beatles related from collectables to guitars.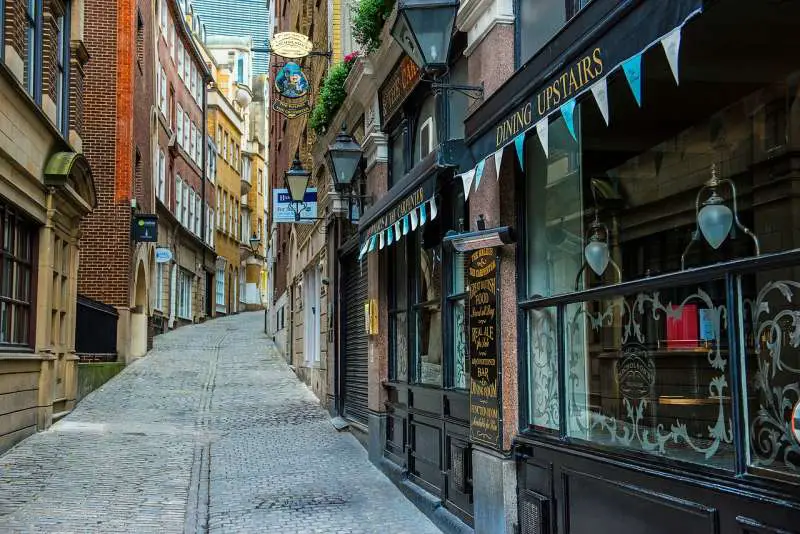 Even more best London buys ↓↓
PRACTICAL LONDON SOUVENIRS
Umbrella
Well, if you don't learn how to cope with the rain in London I don't know if you will be able to anywhere else. Nothing seems more suitable than to bring a practical souvenir back from your travels here.
An Alice Tait Umbrella contains illustrations of many of London's most famous attractions.

James Smith & Sons know a thing or two about creating umbrellas as they have been doing so since the 1800s, creating long lasting luxury items.
Molton Brown gift items
Having built a reputation as a luxury bath and body brand, Molton Brown has boutiques all over London including Heathrow airport. If you're looking for a bath or lotion gift from London my recommendation is to head straight here. 
Something that surely reminds me of my time in London.
CATH KIDSTON MERCHANDISE
Vintage with a modern twist. This quintessentially British lifestyle brand started in West London in 1993 selling vintage fabrics. Since then Cath Kidson has grown into a chain of stores with unique, colourful prints with a section of items dedicated to London. Everything from luggage accessories, houseware, backpacks, wallets, etc

Address: French railway House 178 – 180 Piccadilly
WE BUILT THIS CITY MEMENTOS
There's plenty of shopping to be had in Soho and one of the must visits recommended to visitors is We Built This City on Carnaby Street. What sets this store apart from the regular souvenir shop is the collection of London inspired items by local British designers. Keep an eye out on the poster collection and don't forget to check out the basement.
Address: 56b Carnaby Street, Soho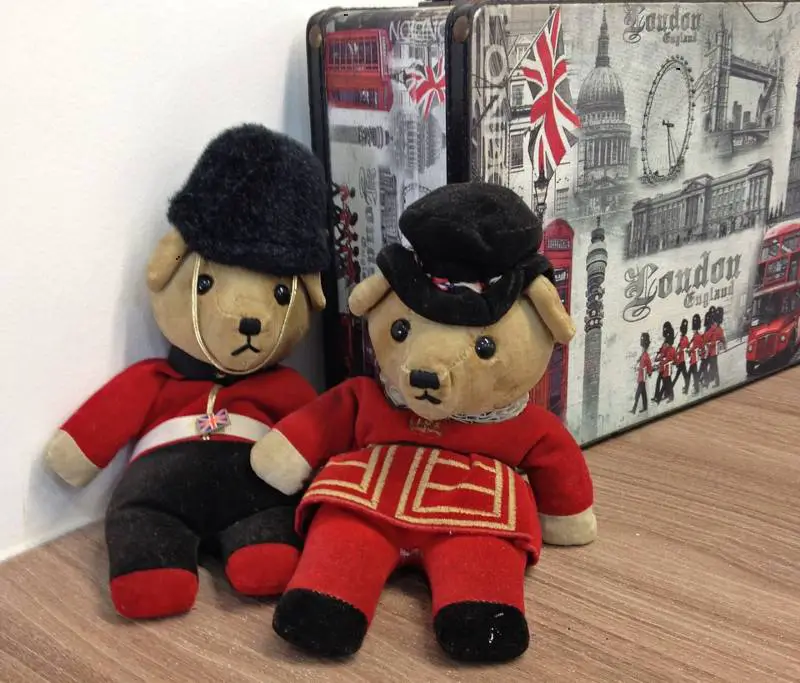 LONDON GIFTS FOR KIDS TOYS
Benjamin Pollock souvenir
A tiny, traditional British toy shop located in Covent Garden, Benjamin Pollock sells unique items such as paper theatres and shadow boxes. Sounds interesting enough? You have to go and take a look.

Address: 44 The Market, Covent Garden
Hamleys gift
Set over multiple floors with the widest collection of toys, Hamleys should be on your list if you're looking for gifts from London or souvenir for kids. You're guaranteed to find everything from stuffed animals to trains to Star Wars and other merchandise.

Address: 188-196 Regent Street, Soho
PRESENTS FOR MUSIC ENTHUSIASTS
Records
A record makes for great music souvenirs from London.
Record shops in London:

Good record shops include Reckless and Sister Ray in Soho. There are also a handful of options in Camden.
>> Related reading:
The TOP 50 songs about travelling to add to your travel playlist
OTHER BRITISH SOUVENIR IDEAS
coin sets from the exchanges bureau

set of stamps from Stanley Gibbons

a print of the Rosetta Stone from the British Museum

a Greenwich Park surveyor's map

a history ruler — measurements on one side and all the kings and queens of England on the other side

a canvas bag with prints of famous sites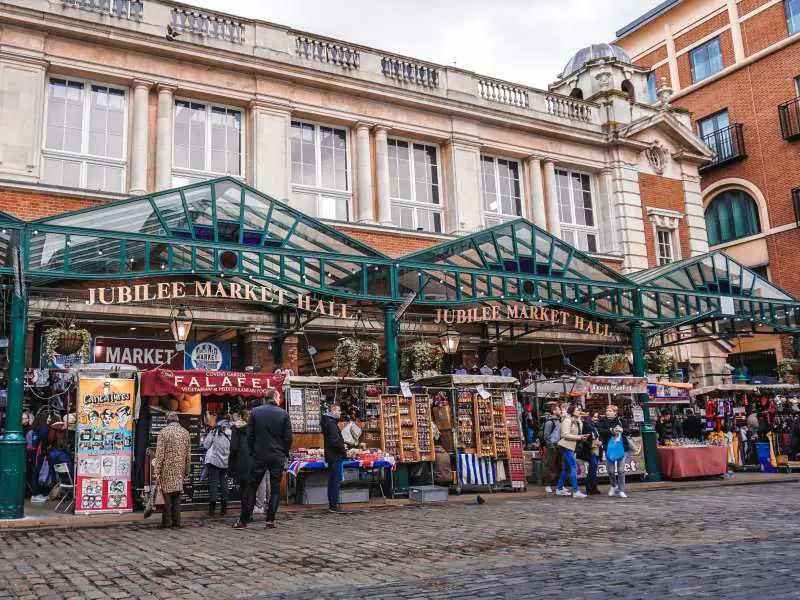 WHERE TO FIND THE BEST SOUVENIRS IN LONDON
A recap on the best places to get London souvenirs and gifts and a handful of other options not mentioned above. Be on the lookout for these souvenir shops in London…
Food Items
Grocery stores: Sainsbury. Waitrose. Tesco. Marks & Spencer.
Upmarket options: Fortnum & Mason. Whittard of Chelsea.
Harrods is popular for Harrods-branded gifts.
General, cheap tourist items
Major shopping Oxford Street has some big shops and a number of souvenir stalls all along.
Trafalgar square
Leicester Square
Piccadilly Circus has the most souvenir shops in London.

Most tube stations in the general tourist area have small and inexpensive souvenir shops inside the station or just outside.
London Souvenir shops on Whitehall
Cool Brittanica
Crest of London
Lambert of London
London Street markets
Portobello Road market
Camden Town market
Greenwich Market
Covent Garden
Old Spitalfields market
Bricklane flea market
National Trust Shops
Found at National Trust properties (castles, gardens, ruins) housing items that are all about Britain. Think books, wools, garden stuff, etc.
Museum gift shops in London
London Transport Museum
The British Museum
South Kensington Palace
Museum of London
The Queens Gallery Buckingham Palace
Quintessentially London
We Built this City
Cath Kidston
Molton Brown
Lock & Co
Liberty
Bookstores
Daunts
Bookseller's row
Waterstones
Toys
Benjamin pollock
Hamleys 
---
And there you go… No more wondering what to buy in London.

I hope you thoroughly enjoyed this guide on the best buys in London. There's so much to see and do in London and just as much to buy to accompany all the activity and to serve as memories.
So, what are you waiting for? Go find that perfect London souvenir with this guide.
If anyone spots a dope jacket, let me know. Cheers!
However, before you get started take a moment to share this guide with everyone you know that's visiting London soon.
Looking for more souvenir guides? Check out the best Vietnam souvenirs to buy here.
Happy shopping!

Rai