5 Cheapest Places to Live in the UK in 2023 Revealed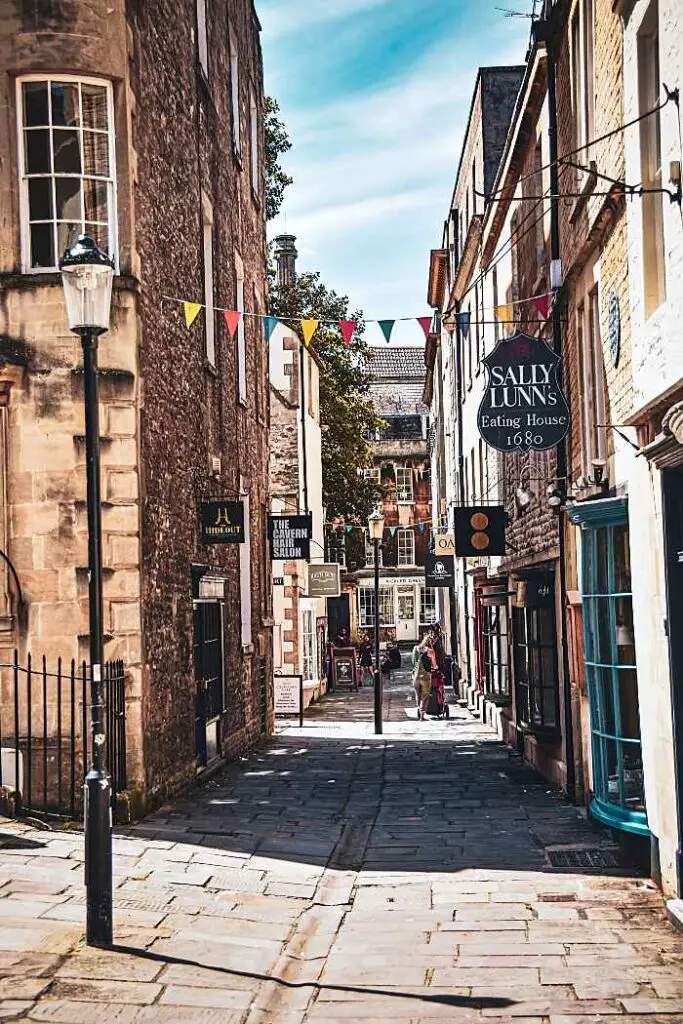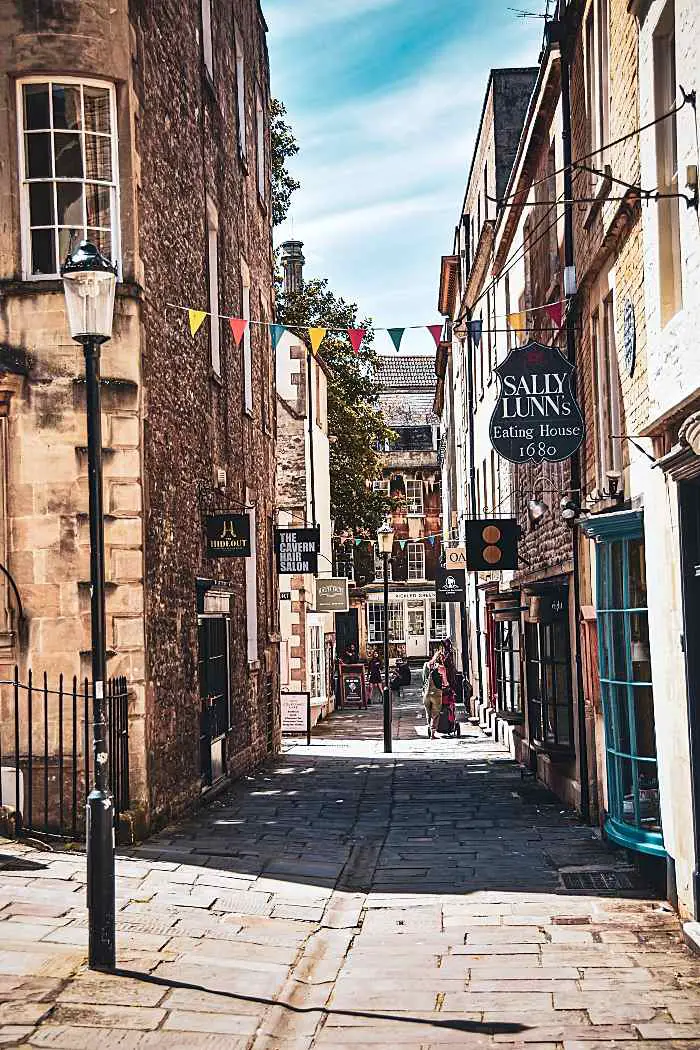 The Most Affordable Places to Live in the UK
The United Kingdom has never been the place where people move for affordable living, but there is so much more to this country than affordability, which is why it is attracting expats and visitors from all around the world.

If you want to move to the UK or a different city within the country, it is useful to know which are the cheapest places to live in the UK.
If you are new to the UK before settling down it is a good idea to travel a little and see which landscapes are best for you.
Maybe you like the countryside or old towns, but maybe you want to stay in a remote house on one of the lochs in Scotland. See this 10-day Scotland road trip to get an idea of what to visit first before deciding on where your home will be and where to live.
Continue reading as we reveal the cheapest place to live in the UK. Your guide to low cost living in the UK.
>> Read next:
How Do You Know if the Place Is Affordable?
To find out if the location in the UK is affordable you need to determine the Price to Earning ratio.

To find out this number you need to know not only the monthly expenses, but also the price of housing paid initially. It is determined by comparing the average cost of housing and average earnings.

This factor is very important in determining the reality of living at a certain location.
See this list of the most affordable places to live in the UK:
1. Durham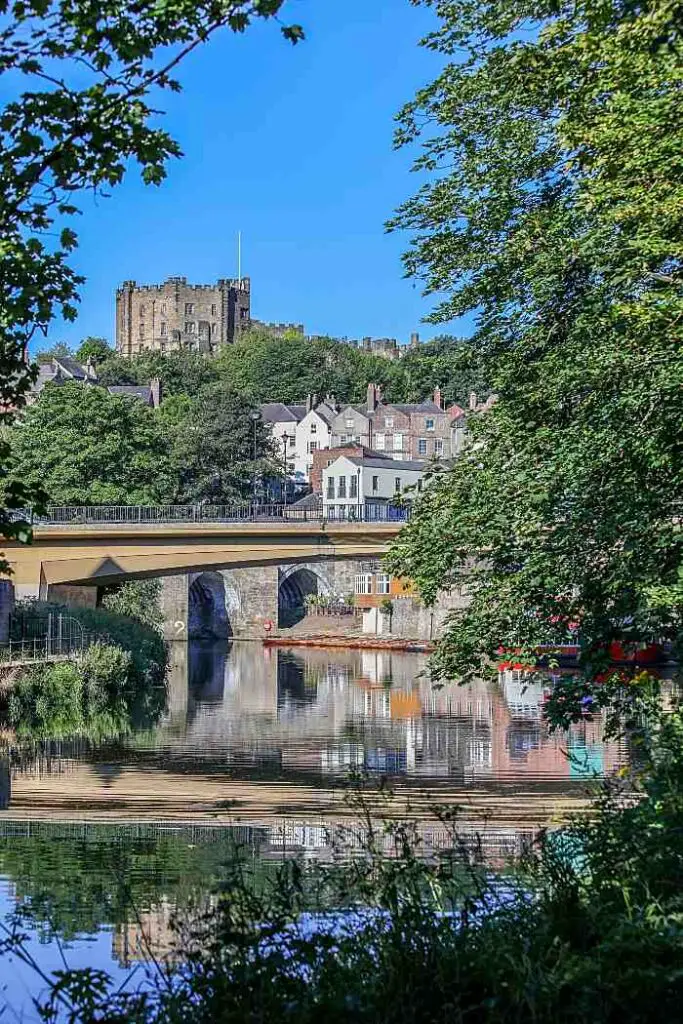 Durham is situated northeast of Newcastle upon Tyne in England. The River Wear, which circles Durham Cathedral and Norman Castle, gives the city its name.

The 13th-century structure Crook Hall, which has lovely gardens and a maze, is located north of the castle. Durham University, which is located south of the river, has a beautiful Botanic Garden with vistas of tropical and woodland plants, as well as an abundance of Middle Eastern, Egyptian, and Asian relics on display at its Oriental Museum.
If you reside in Durham, you are fortunate to be a part of the wonderful County of Durham. This indicates that there are numerous bustling, picturesque, and historic towns and cities right outside your door.

The distance between Consett, Bishop Auckland, and Darlington is only a short drive. Newcastle, though a little farther away in the North East, is only half an hour away, perfect for day trips and shopping.
Durham is a well-liked and among the most affordable places to live in the UK, particularly for students. Durham offers numerous reputable universities and legal schools, and living expenses are affordable.

In County Durham, a flat typically costs £650 per month in rent while it costs £360 outside of the city. The monthly transport permit is available for £55 and the cost of basic utilities is approximately £235.
Homes in Durham sold for a median price of £412K in May 2023, a 1.5% decrease from the previous year. As opposed to the previous year, properties in Durham now sell on average after 33 days on the market. In May of this year, fewer properties were sold than in May of last year.
2. Belfast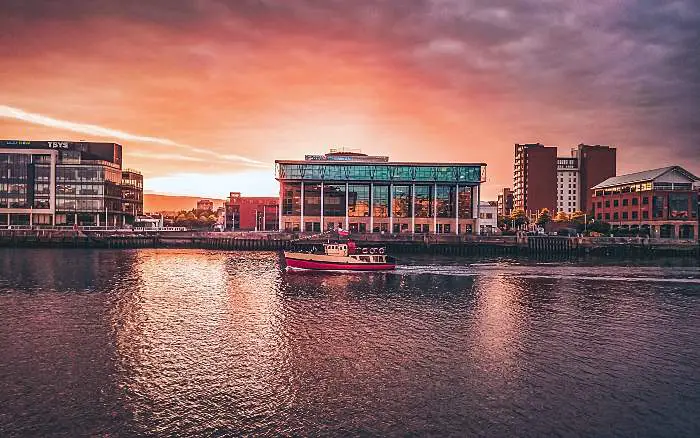 Next up on this list of the most affordable place to live in UK is Belfast. The famous Titanic was constructed in Belfast, the capital of Northern Ireland. Since then, the city has restored its dockyards and established the Titanic Quarter, which houses the Harland & Wolff Drawing Offices, Titanic Belfast, and Titanic Slipways.

The Slipways now feature outdoor musical performances, and also you can visit a museum dedicated to this fascinating ship.
In Belfast, your money goes further, and it is one of the most affordable places to live in the UK. In addition to being a thriving capital city and the location of one of the best universities in the world, it is also the most affordable UK city with the lowest student cost of living and the cheapest rent for students.
Investing in your future through study in Belfast is a wise move, especially as Queen's University provides large scholarships for international students. You'll save money on tuition and living expenses while still earning a degree from one of the UK's oldest institutions, which is recognised around the world.
Belfast, Northern Ireland, has a relatively low cost of living, with a flat renting for about £495 in the city and £325 outside of it. The monthly travel pass is £50, while the cost of basic utilities is roughly £120.
According to recent data, home prices in Northern Ireland fell over the most recent quarter. The house price index fell by 1.8% from October to December of 2022 and from January to March of 2023.
3. Aberdeen
Simply put, Scotland is at the top of this list of the cheapest places to live in UK for many reasons. It has some of the most stunning landscapes in the world, mystical castles, natural wonders, and the charming capital city of Edinburgh, which is why many people are moving to Scotland permanently.

If you are also looking into living in Scotland, Aberdeen is one of the best cities when it comes to the cost of living.
Due to the unique grey granite utilised in many of its construction projects, Aberdeen is known as the Granite City. The entire city is a treat to explore because practically every street has a quaint little shop, inviting restaurant, or intriguing architectural marvel.

With its designation as a European Forest City, Aberdeen is also one of the greenest cities around. The city is dedicated to preserving extensive stretches of green space inside its boundaries and has four forests encircling it.
Scotland's northeastern city of Aberdeen has long served as a significant port. With numerous parks and green areas to explore, it is renowned as one of Europe's energy centres and offers some stunning landscapes. For those who love laid-back and sustainable living, this is a place to be.
Aberdeen has a £1289 average cost of living. Also, the home has typically sold for £200,635 over the past 12 months. A median wage after taxes of £2691 is sufficient to pay for living expenses for 2.1 months. It is also one of the popular cities for students and families, because of excellent universities and living expenses.
4. Cardiff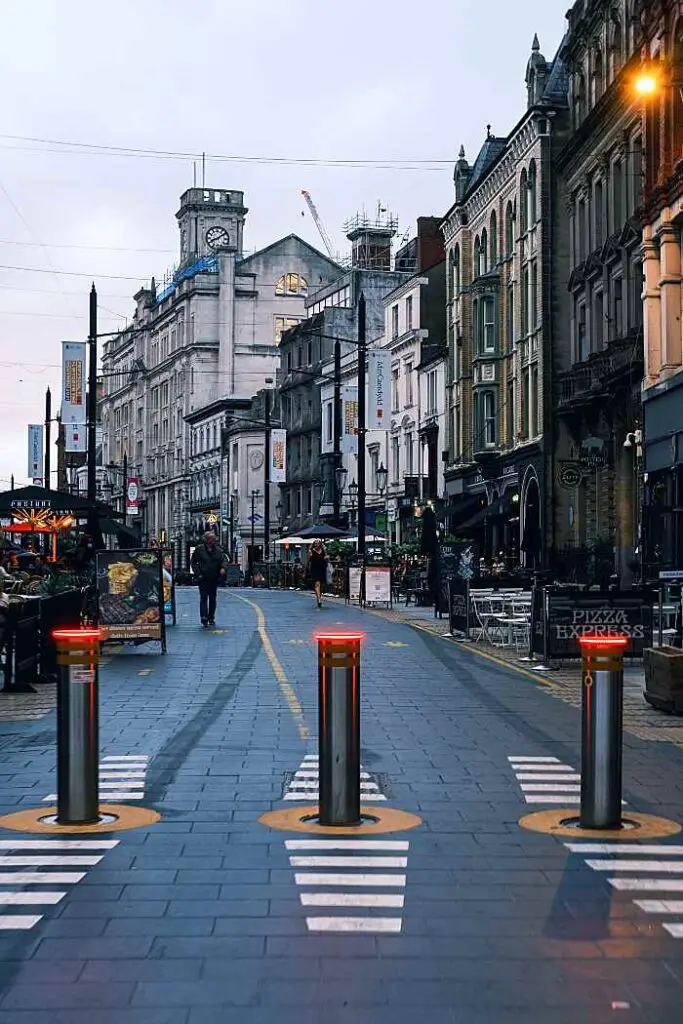 Wales' capital and largest city are both in Cardiff. With a population of nearly 230 thousand, the city ranks as the 11th-largest municipality in terms of population density in the United Kingdom. Its total size is roughly thirty-two square miles.
Overall, living in Cardiff is significantly less expensive than living in London, including the rent, which is about 60% less expensive in Cardiff.

Cardiff makes it possible for those on a tight budget to live comfortably. The cost of child care, restaurant tabs, and retail pricing are all lower than the national average.
In the city, a one-bedroom flat costs roughly £663, while outside the city, it only costs £504. The average monthly utility expense is roughly £202, although prices for items like sports entertainment and travel are also relatively affordable. For instance, if you want to travel only within Cardiff, a monthly pass costs only £53. In Cardiff, a house has typically sold for £298,243 over the past 12 months.
Cardiff's Aberdare Hall and the Great Hall are well-liked by students because several lectures, freshmen fairs, and exhibitions are held there. Cardiff High Street is renowned for being a secure location to shop among both locals and tourists.
5. Newcastle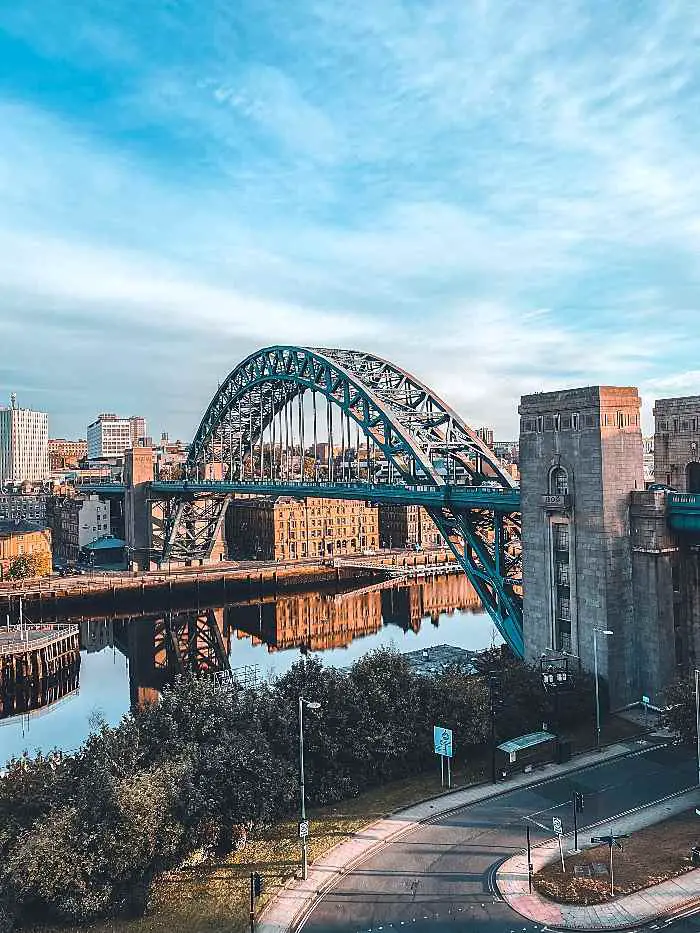 In North East England, close to the River Tyne, sits the university town of Newcastle upon Tyne, which is one of the most affordable places to live in the UK.

During the Industrial Revolution, it was well-known for producing and building ships, but today it serves as a hub for business, science, and art. The Tyne River is traversed by the Gateshead Millennium Bridge, which connects the two cities and is renowned for its tilting aperture.
Living in Newcastle is equivalent to residing in the North East's administrative centre. It has a vibrant city to explore, shop in, dine in, and live in as a result.

You are also fortunate to be close to some of the most stunning rural vistas the North East has to offer, just a short drive away. For instance, if you travel just half an hour outside of the city centre, you will find yourself in Northumberland, which is where the majority of the country's villages, parks, fields, and moors are located.

Therefore, Newcastle is undoubtedly a town that can provide both if you were looking for a calm retreat escape.
Newcastle offers excellent healthcare at a reasonable cost of living. The average price of a one-bedroom flat is £650 in the city and £474 outside. In general, your monthly major utility payment will be around £130. Restaurants, entertainment, and gyms are all available for affordable costs.
The median home price outside of Newcastle upon Tyne is £162k, with an average home price of £207k for city homes. Over the past year, the average price rose by 4%. A property that is ready for you to move in costs around £205,000. A newly constructed house costs about £266,000. 
And there you have it. The cheapest places to live in the UK. Where will you live?