Is It Worth Living in California in 2024? 11 Pros and Cons (By a Local!)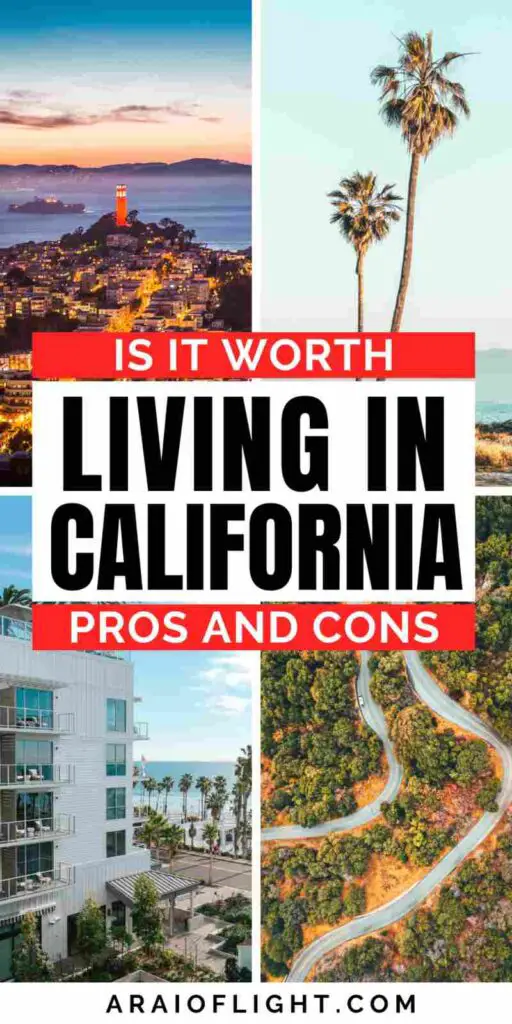 California living: the Golden State is without a doubt a beautiful part of the world and a popular choice when deciding where to live. The weather is great, the scenery is always changing, and there's that small chance that you'll run into celebrities at the grocery store or while hiking on the trails. But California is not perfect. There are pros and cons of living in California.

Continue reading to discover them all. 
Whether you're looking to move to California or thinking about retiring here, you'll want to take a look at these factors, pros, and cons to help you decide whether it's a good place to live for you. 
>> Read next: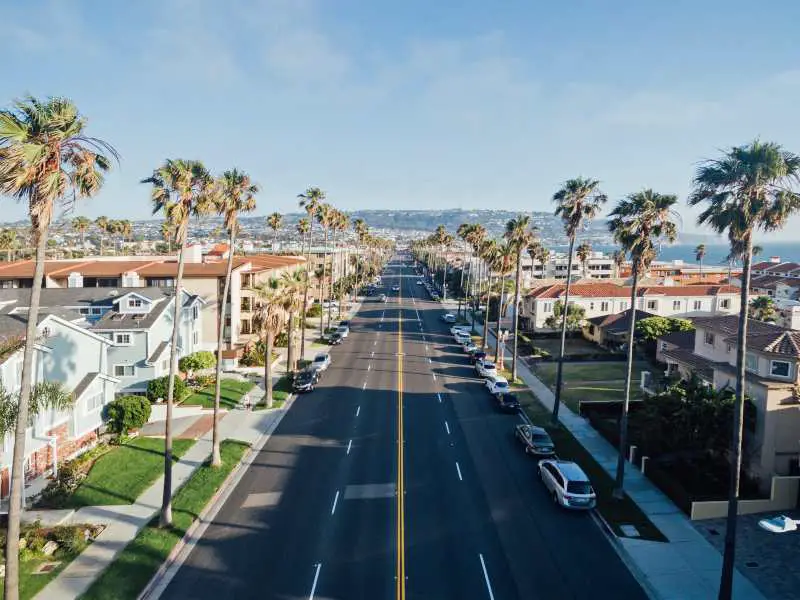 Pros and Cons of Living in California – Summary Table
| Pros of Living in California | Cons of Living in California |
| --- | --- |
| Great weather | High cost of living |
| Beautiful beaches | Numerous natural disasters |
| Diverse food scene | Terrible traffic |
| Good wine scene | High rate of homelessness |
| Highest number of national parks | |
| Family friendly | |
| Healthy lifestyle | |
Ok, let's take a look at each of these factors in detail.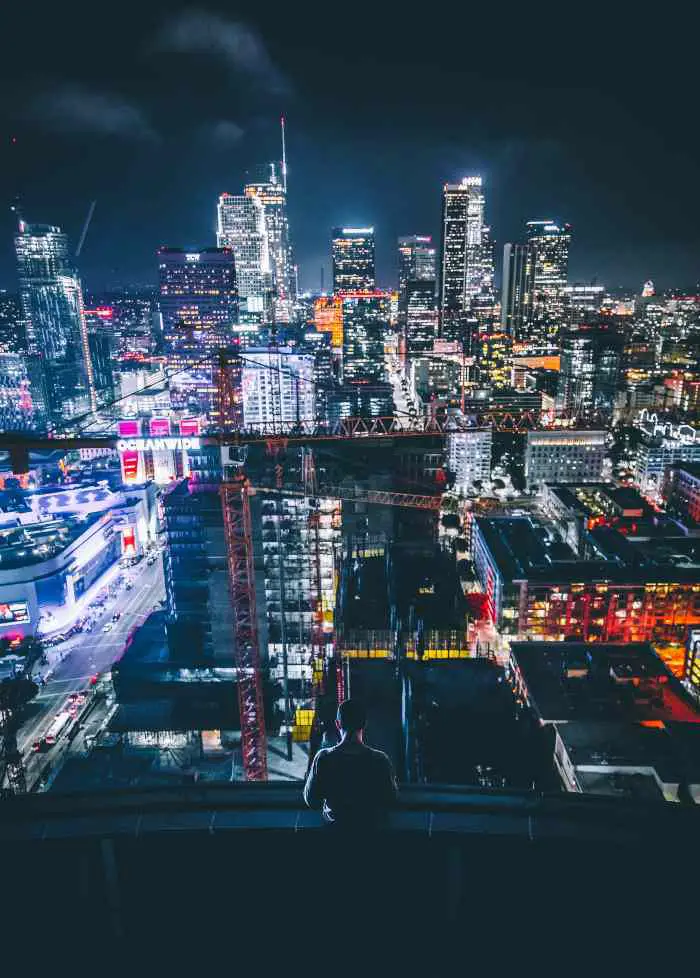 What are some advantages of life in California.
#1 Pro: The weather in California is amazing.
Living in California means enjoying a whole lot of sunny days and beautiful sunsets. 

The Mediterranean climate is really the biggest draw for anyone thinking about moving to California. 

If you've ever spent a couple of months in New York City, you know what I mean when I say that having sunshine year-round is like a miracle. You don't have to worry about dreary winters or frigid snowstorms. 

The San Francisco Bay Area temperature rarely drops below 40 degrees during the winter months, and it never climbs above 90 degrees during the summer. 

California has two major seasons: an extremely wet season from November through March and a very dry season from June through September. 

While this can be difficult to get used to if you're coming from somewhere with four distinct seasons, there are upsides to this weather pattern as well. 

During the dry season, there's hardly any rain, which helps stave off mold in your home. There's also plenty of sunshine so that plants stay healthy and green through the summer months too! 

On top of everything else, California isn't prone to hurricanes or tropical storms because it's protected by both moderate ocean currents and high mountains on each side.

Originally from the Midwest, I love the winters in California!
#2 Pro: California is home to amazing beaches.
California living means you have easy access to some of the most beautiful beaches in the world.

The Pacific Coast offers a variety of beaches, each with its own personality.

The northern coast is rugged and cold, great for more adventurous activities like surfing and snorkeling.

Southern California's beaches are warmer and tend to attract sunbathers, divers, and beach campers.

Additionally, California has several hidden coves along its rocky coast that are perfect for privacy seekers looking for an exclusive experience away from the crowded public beaches.
>> Read next:
Your guide to a Portland to San Francisco road trip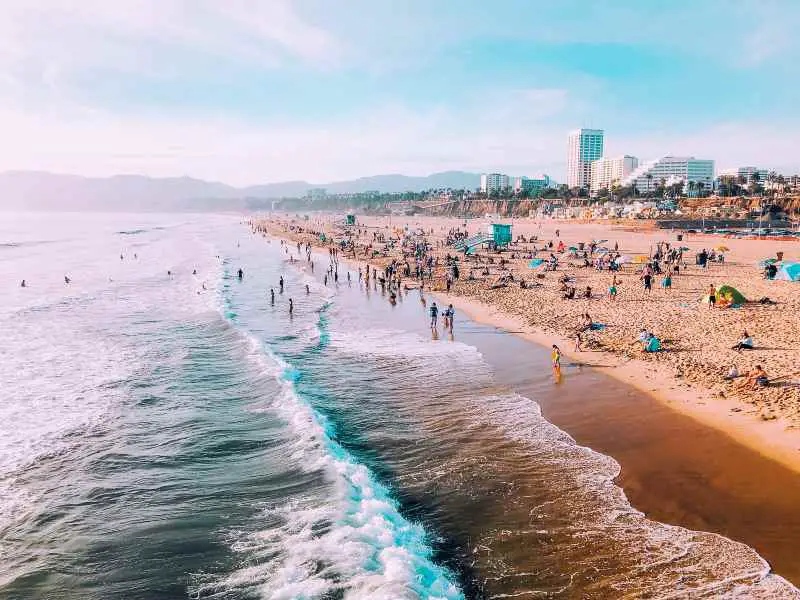 #3 Pro: Diverse food scene in California
You will have access to virtually every type of cuisine on the planet in California. 

California alone has so many different types of restaurants, you could go to a new place every night and still never get through them all.

For example, San Francisco is known for its diversity of ethnic cuisines. It makes sense that it would have such a vast array of foods, as it is one of the most diverse places in the entire country. 

California even has some of the best farmer's markets in the country. It almost goes without saying that you'll find an abundance of fresh fruits and vegetables at these markets as well as other specialized food items like locally made cheeses and bread. 

The Ferry Plaza Farmers Market in San Francisco, open only 3 days of the week, brings in about 25,000 people weekly! 

Additionally, you can find vegan or vegetarian options at just about any restaurant or fast food joint throughout California— something that may not be common elsewhere in the United States.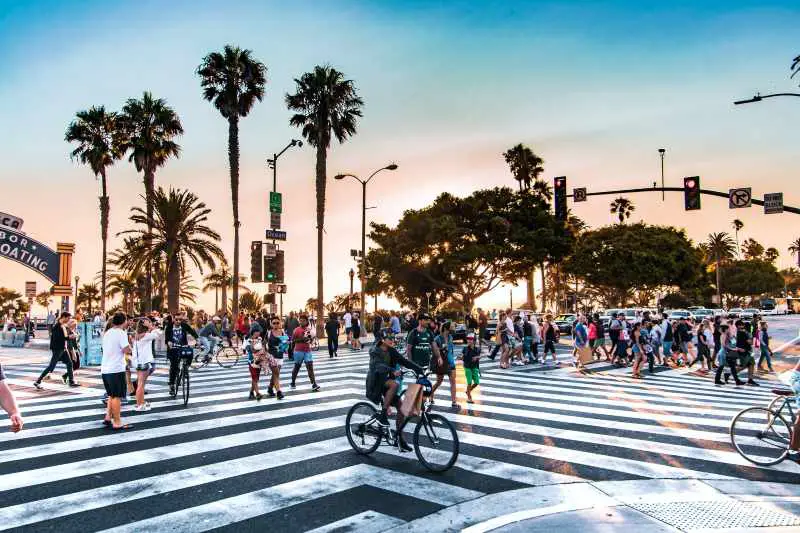 #4 Pro: California is famous for its wine country.
Wine enthusiasts will be all too aware of the numerous wineries and vineyards that dot California. 

Not only does California produce wines from some of the most acclaimed varietals, but this state has also developed its own unique wine-growing culture. 

The state of California is famous for producing Cabernet Sauvignon, Merlot, and Zinfandel grapes – these come together in various blends to produce award-winning wines. 

Sonoma Valley wines are also very popular and there is a range of different wine tours available in both regions.
>> Related reading:
Pros and cons of living in Costa Rica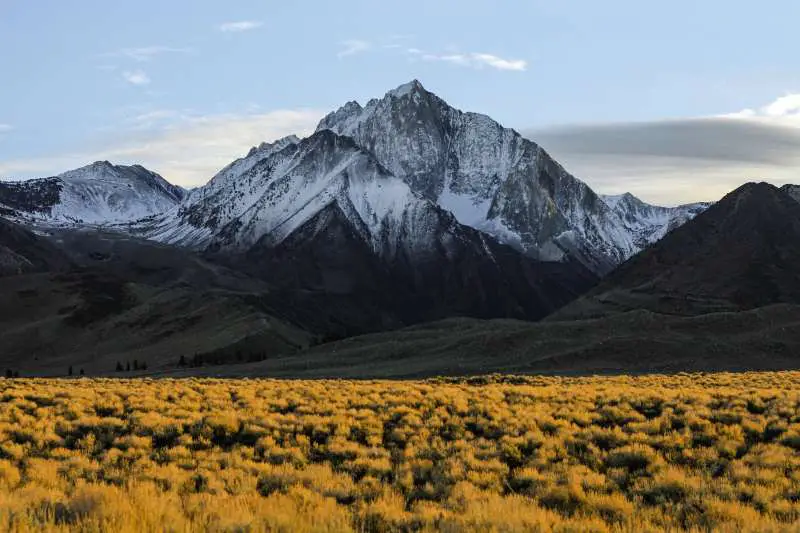 #5 Pro: California has the highest number of National Parks in the US.
California, with its 9 National Parks, is a haven for nature and outdoor lovers. 

There's no shortage of places to explore and activities to enjoy that include hiking, birdwatching, camping, and horseback riding. 

Bonus: No two parks are alike. There is so much diversity in the national parks that you'll find in Northern California or in Southern California.

Looking for unique rock formations and Joshua trees? Visit Joshua Tree National Park. How about exploring some bat caves in Pinnacles National Park.

We have crossed off 5 out of the 9 national parks and are aiming to finish the last 4 this year!
>> Related reading:
Pros and cons of living in Puerto Rico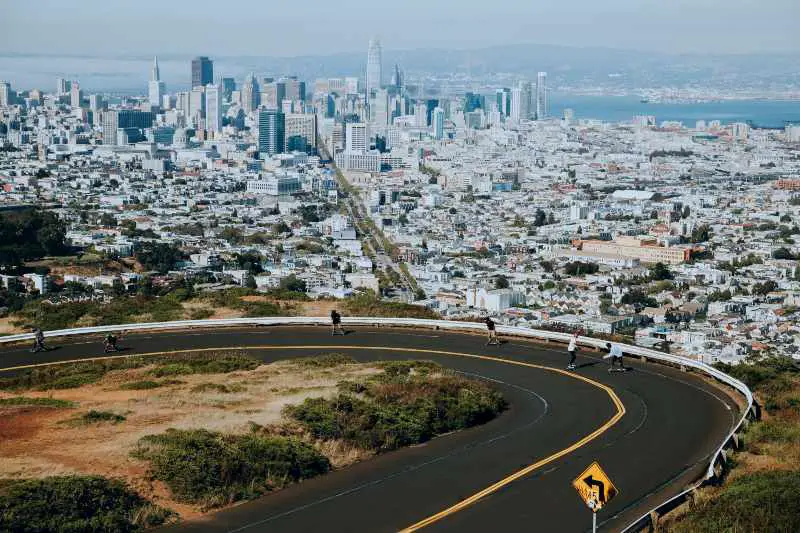 #6 Pro: There are endless family-friendly activities to enjoy
In addition to national parks, California has a plethora of amusement parks. 

Visit the original Disneyland in Anaheim or Legoland in Carlsbad. 

California also has a large number of zoos, aquariums, and museums in the country. 

Take your kids to the Monterey Bay Aquarium or the San Diego Zoo and see their eyes light up. 

Looking for outdoor activities? Head out to Lake Tahoe for water activities during the summer months or Big Bear Lake for its famous Snow Summit Ski Resort where you can ski or snowboard during the winter months.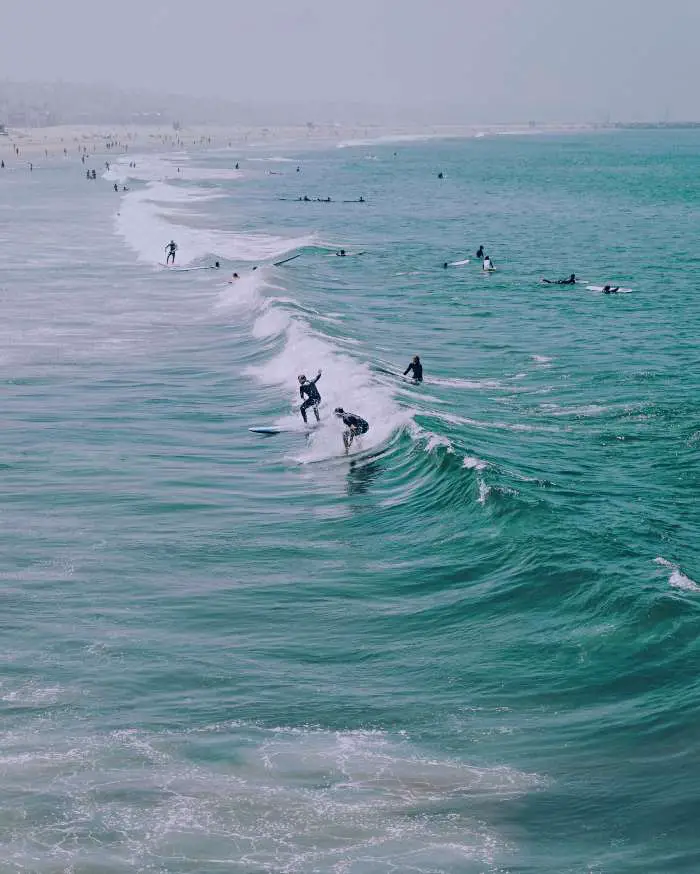 #7 Pro: California living usually means a healthier life.
California has one of the lowest obesity rates in the USA. Plus, with its many hiking trails, beaches, and parks, you won't have an excuse to stay inactive. 

Organic food is also becoming increasingly popular in the state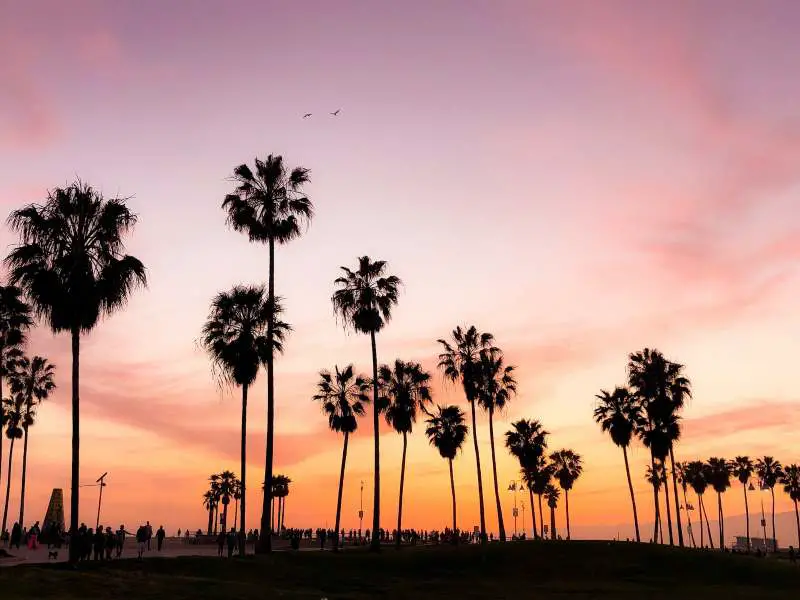 Let's now take a look at some disadvantages of living in California.
#8 Con: High cost of living in California
You should know that California is the second most expensive state to live in in the United States, after Hawaii.

If you're moving to California from a smaller town or city, it may come as a huge shock to see just how high the cost of living in California really is.

Yes, California does pay its residents more than most states for similar jobs. However, many of these higher salaries still don't allow for comfortable living in some areas. 

The cost of housing is sky-high everywhere across the state except for the Central Valley and rural California. Cities like Los Angeles and San Francisco Bay Area are notorious for being the most expensive. 

Even renting an apartment here will put a serious dent in your wallet. 

If you want to buy a house in San Francisco or Los Angeles, then you better be making well into six figures.

Restaurant costs are also high due to factors such as prices of ingredients and labor costs. 

Gasoline prices are equally exorbitant; we're experiencing $6 a gallon prices in the Bay Area and over $7 a gallon in Beverly Hills in Southern California! 

Taxes are above average. Food costs vary depending on where you live in California, but are generally not cheap. Entertainment is particularly pricey in large cities like Los Angeles.

The recommended annual annual income is at least $70,000 for a single person to get by in California.
How to survive living in California?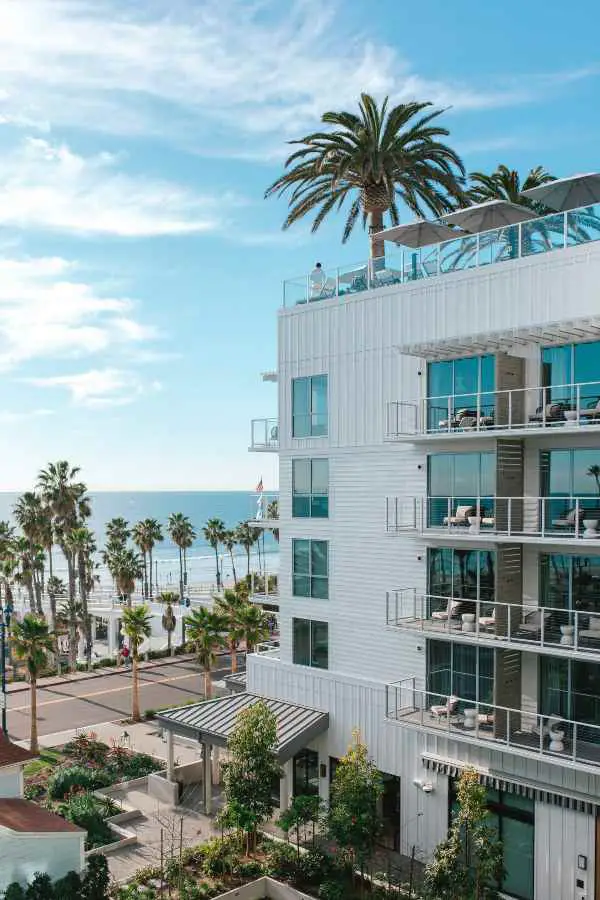 #9 Con: Prone to natural disasters: earthquakes, droughts, and wildfires
Just as a lot of people are drawn to California living for its beautiful beaches and weather, there are other less pleasant aspects that attract the attention of scientists. 

The San Andreas Fault, bordering the North American tectonic plate and the Pacific tectonic plate, stretches for 750 miles across California. 

This fault has been responsible for a number of intense earthquakes in California's history. These include the 1906 & 1957 San Francisco earthquakes, the 1989 Loma Prieta earthquake, and the 2004 Parkfield earthquake. 

Scientists also predict that the state is due for a massive earthquake soon due to the San Andreas Fault.

For Californian homeowners and residents, it's scary to see your home fall apart. However, there are earthquake precautions to take to ensure that the buildings meet the required standards. There is also earthquake insurance and it's recommended for homeowners in this state. 

Additionally, the wildfires are another major concern.

When compared to other states, California gets less rainfall and snowfall and this is the main reason for its drought during the summer months. This combination of drought and dry air and vegetation leads to wildfires.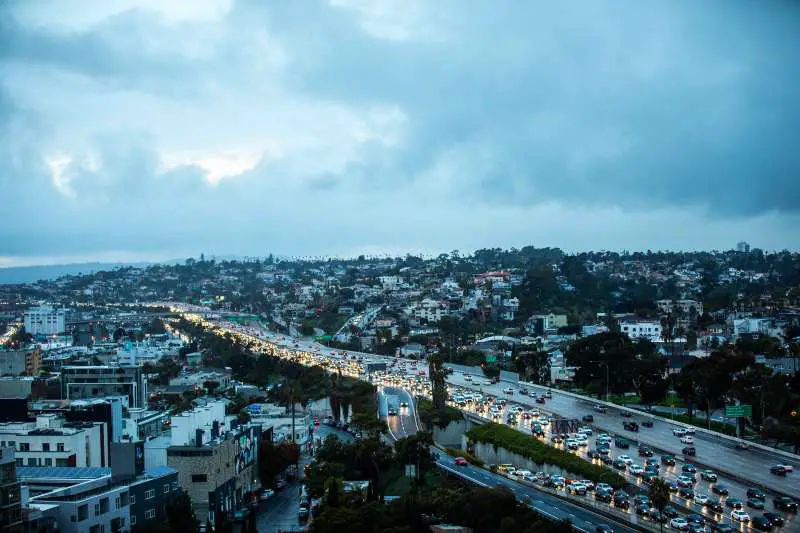 #10 Con: City Traffic is insane, especially in Los Angeles
Los Angeles has some of the worst traffic in the United States. 

Ever seen those TV shows or movies that show scenes with 12 lanes of traffic? Well, that's Los Angeles. 

Traffic has increased all over California. In fact, it's getting so bad that it may be hard to travel anywhere within California without encountering traffic at some point. 

Traffic is expected to get worse considering how many people live in California and how fast its population is growing.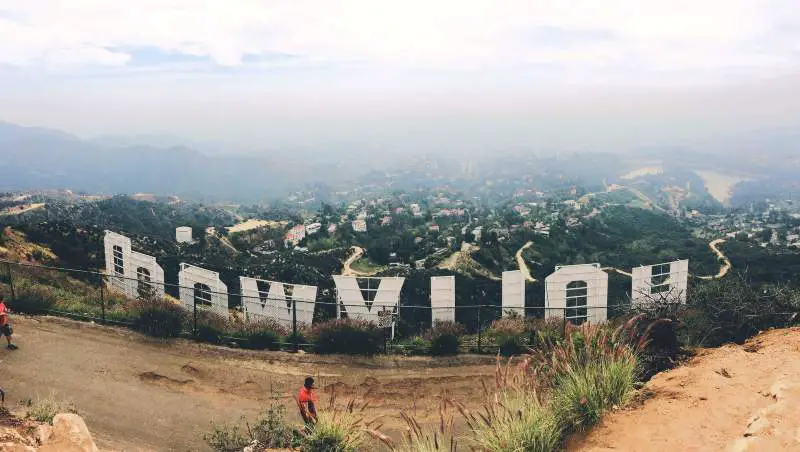 #11 Con: Homelessness
California has the highest population of homeless people in the United States.

The state has more than 151,000 homeless Americans, making up more than 20% of the homeless proportion in the US.

With the high cost of living in California coupled with the natural disasters, it's hard to escape homelessness — as well as create conditions where people can avoid it altogether.

It's really a catch-22 situation that's hard to break out of.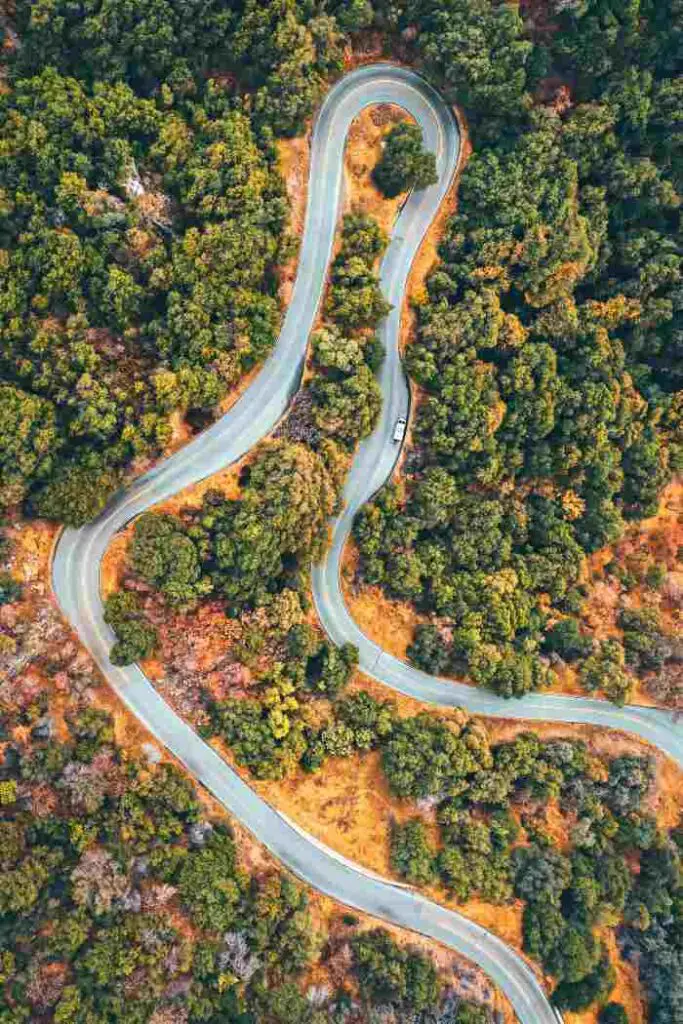 Final thoughts: California Living —> Pros & Cons
Living in California may not be as easy or glamorous as it sounds, but there are some great benefits too. 

There may be no place else on earth that can match California's diverse topography. From the sprawling forests and breathtaking beaches of the coast to the world-class ski resorts in the Sierra Nevada, it's a land of vertigo-inducing cliffs, pristine waterfalls, and giant sequoias. 

Those who can take advantage of all that's here will find plenty of perks including food diversity, scenic attractions, and comfortable weather!
The bottom line to living in California:
Is California a good place to live? Beautiful scenery and amazing weather, but it's also very expensive to live there. I hope this has answered many of your questions and concerns about what life in California is like.
>> Must read:
The best vacation spots in the US