How to Apply for a Visa to Visit Vietnam in 2022
Incredible scenery, delicious cuisine, a rich culture, friendly locals, and vibrant cities make Vietnam a sought-after tourist destination. This country in Southeast Asia in the South China Sea attracts millions of international visitors each year, attracted to the idea of an adventure in this exotic land. Highlights of a visit include Halong Bay, Phong Nha-Ke Bang National Park, My Son Sanctuary, Sapa Countryside, and the bustling Ho Chi Minh City.
Planning a trip is exciting, but traversing through the regulations and entry requirements can be complicated and time-consuming.
To help make your trip planning and travels through the country as efficient as possible, here is everything you need to know about obtaining a Vietnam visa.

Read on to learn everything you need to know in this regard, including who needs to apply, how to apply, and the different options of obtaining a visa to visit Vietnam.
>> Must Read:
25 best souvenirs and gifts to buy in Vietnam
If you're feeling overwhelmed with the amount of information regarding the entire visa process and conflicting declarations on search engine results, I've got you covered right here.

Let's get into it…
>> Read next: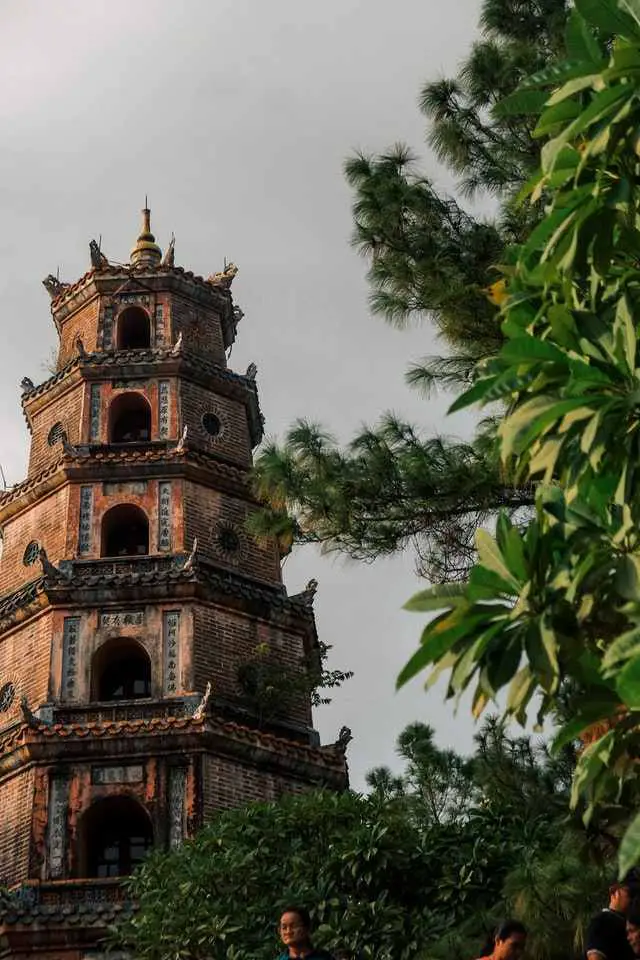 The first question to ask is:
Do you need a visa to enter Vietnam?
Yes, most nationalities require a visa to enter the country. However, a handful of countries around the world qualify for a visa exemption and thus do not need any visa or approval prior to entering Vietnam.
Nationals of neighbouring nations that include Thailand, Singapore, Malaysia, Cambodia, Indonesia, and Laos can stay visa-free for 30 days. A number of European countries, such as France, Germany, Spain, Norway, Italy, Finland, UK, Denmark, as well as Russia, Japan, and South Korea are allowed to stay for a period of up to 15 days without a visa. Residents of Myanmar and Brunei can stay 14 days, while the Philippines is granted 21 days of visa exemption.
In this case, you just need to fill out the entry and exit forms on arrival in Vietnam. Don't forget to print out your flight booking confirmation, indicating your return flight schedule, to present at Immigration.
>> For all citizens travelling to Vietnam, your passport will need to be valid for at least six months after your planned arrival date.
Did you know: 

Phu Quoc Island, a Special Economic Zone off the coast of Cambodia that is part of Vietnam, allows travellers from any nationality to visit and stay for a period of up to 30 days without requiring a visa. In order for this to apply, you're not allowed to visit any other part of Vietnam during this trip and a round-trip air-ticket to Phu Quoc must be shown in order to gain entry.


If you do not qualify for a visa exemption or if you want to stay in Vietnam for a longer time, then you need to apply for a visa.
>> Read next:
The best VPNs for travel (+ why you need to use a VPN)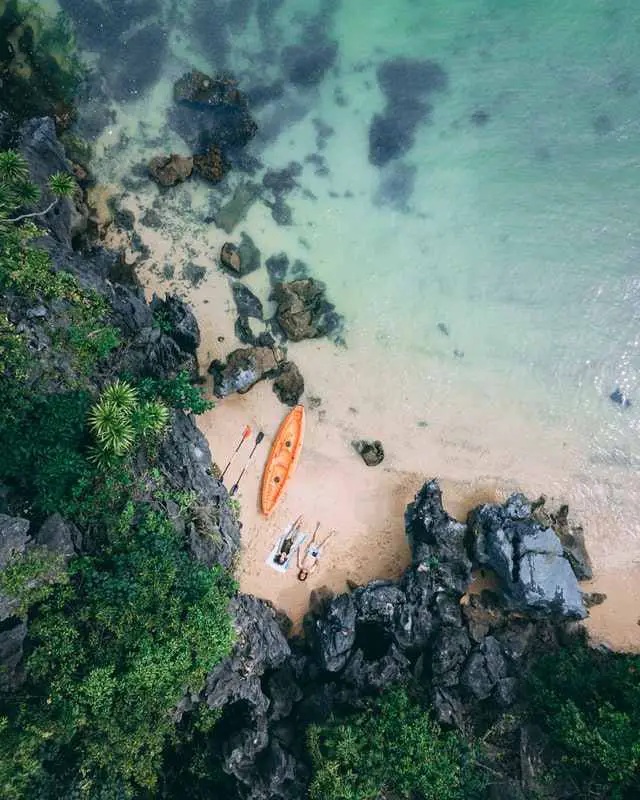 There are three ways to apply for a Vietnam visa:
1 — Applying at the Vietnamese Embassy or Consulate

2 — Securing a Vietnam eVisa

3 — Obtaining a visa on arrival
The method you choose will depend on your nationality as well as your travel itinerary, including how long you intend to be in Vietnam for and whether you plan on entering just once or multiple times. You can find more info here.
Let's take a look at each option in more detail….
1. Vietnamese Embassy or Consulate
This is the traditional method of obtaining consular assistance from the Vietnamese embassy in your country of origin to request permission of entry. The procedure for applying is different for every embassy, so it is recommended to check with them for the exact requirements and course of action to follow.
Generally speaking, you apply in person or by post by filling out an application form and including your passport and necessary photographs. You are then provided with a visa attached in your passport before leaving.
This is the best option if you like to be prepared and have all your travel details sorted before departure as you are allowed to apply up to 6 months in advance. However, this is generally the most expensive option, costing between US $60 and US $110 for a single-entry 30-day visit. Generally, it is also the longest and can take up to 10 working days to process. Prices and processing times vary.
Again, please double check with your embassy or consulate for all of the required information regarding application requirements.
… Next we have the:
2. Vietnam e-Visa
The country launched its eVisa program in early 2017, creating a simpler and more streamlined process to gain approval for entry.
This is the ideal choice for those visitors on a short and simple travel itinerary as the eVisa is a single entry pass that is valid for up to 30 days. It is also the cheapest of the three options of applying for a visa to visit Vietnam. An added benefit is that the eVisa is valid not just at airports, but also at land borders and seaports.
The eVisa application process is however, not open to all nationalities, and currently citizens of 80 countries are eligible to apply. These include passport holders from the majority of European countries, USA, Canada, Australia, and India.
Application for a Vietnam e-visa can be done online through the Vietnam Immigration website. It is usually processed within three working days.
To apply, follow the instructions on the site and fill out the application form with your personal info. A scan of the passport's personal bio page is required as well as the scan of your passport photo. It is essential for the passport to be valid for at least 6 months following the intended arrival date.
The payment fee is processed via credit or debit card and approved authorisation is sent electronically by email. Following approval, remember to print the confirmation and present it on arrival in Vietnam.
Visitors are required to carry and keep a copy of the eVisa on hand at all times while travelling through the country.
The validity of the eVisa is limited to definite entry and exit points, which you must select at the time of application. These include:
International Airports
Noi Bai Hanoi
Tan Son Nhat Ho Chi Minh City
Da Nang
Cat Bi Int Hai Phong
Phu Quoc
Cam Ranh Int Khanh Hoa
Can Tho
Phu Bai
Land borders:
Song Tien, Bo Y, Ha Tien, Mong Cai, Tay Trang, Lao Bao, Tinh Bien, Cau Treo, Lao Cai, Na Meo, Cha Lo, Moc Bai, Nam Can, Xa Mat, La Lay, Ninh Binh, and Huu Nghi
Seaports:
Ho Chi Minh City, Da Nang, Nha Trang, Chan May, Hai Phong, Vung Tau, Hon Gai, Duong Dong, and Quy Nhon
The 30-day single-entry electronic visa costs USD 25.00 as set by the Vietnamese government. There will also be a processing fee should you make use of a company to apply on your behalf. This $25 is non-refundable, should your visa application be rejected for any reason.
Our final option…
3. Vietnam Landing Visa On arrival in 2022
This process requires acquiring a Visa Approval Letter.

This approval letter is then presented to the immigration agents on arrival in Vietnam, who will then grant access.
The approval letter is done through authorised agencies and businesses. Once you've provided these third-party agents with the requested information such as your date of birth and passport expiry date, the approval letter is usually processed in 2 working days and sent via email.
The authorised agencies charge a fee for this service, which varies between $12 USD and $40, depending on the length of your required visit.
This letter then allows you to board a flight to Vietnam. This is important as it provides confirmation to the check-in staff that you will be getting the visa on arrival. Airlines will not allow a passenger to board a flight without proof of entry.
It is important to note that this visa on arrival is only valid when entering Vietnam by air at these international airports:
Noi Bai Hanoi
Tan Son Nhat Ho Chi Minh City
Danang Da Nang
Cat Bi Hai Phong
Cam Ranh Nha Trang
On landing, proceed to the VOA counters. Here your visa will be stamped into your passport following the payment of an additional stamping fee to gain entry. A printed copy of your visa approval letter is required along with 2 passport-sized photos. The passport must be valid for at least 6 months following your arrival date.
The stamping fee charged is $25 for a single entry pass or $50 for a multiple entry pass. Only cash in US dollars is accepted, with the notes being unmarked and crisp.
The advantage of the visa on arrival over the eVisa is the possibility of a multiple entry pass for stay ups to 90 days, rather than the single entry 30-day electronic visa. So this option is ideal if you're intending to stay for an extended time.
>> Must Read:
The 10 best jobs for digital nomads in 2022
It is also worth noting that with both the Visa on Arrival and the eVisa one does not necessarily need to enter Vietnam on the date that the visa becomes valid, but are allowed to enter at any time between the authorisation and expiry date. Departure from Vietnam must take place before the expiry date.
I hope this has answered any questions and addressed your concerns when it comes to all of the requirements when applying for your Vietnamese visa. Don't miss the opportunity to explore this vibrant land and get a chance to witness the culture, cities, waterfalls, and beaches.

If you're not sure about any of this or need further clarification, drop a comment below and I'll be sure to help you out.
>> Further reading:
Happy travels,

Rai 🙂