The Best [FREE] Things To Do in Hong Kong
What is up guys? Time to head to one of the most dynamic and cosmopolitan cities, not only in Asia, but in the world. Read on to discover a list of the best free things to do in Hong Kong. ('coz this city is expansive af yo!)

You will find a detailed guide on free city attractions, best views, markets, parks, museums, and temples in Hong Kong.
[HONG KONG ITINERARY]
Reading time: 6 minutes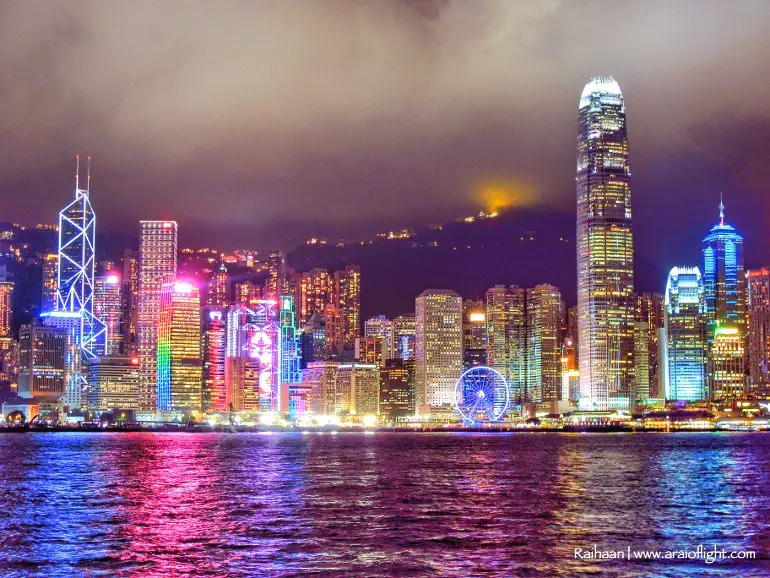 Ok, so there's no denying it…
✈ Hong Kong is expensive
Seriously expensive!
The city just claimed the "honours"as the second most expensive city after Tokyo, and the most expensive city in the world for expats.
Just looking at accommodation leading up to my time in the city made me reconsider the amount of time I wanted to spend in HK.
Fortunately I was able to stay with a friend who had a wonderfully serviced apartment centrally located on Hong Kong Island with fantastic views of the city.
So where was I? Ah yes. The expense…
Because of this, you might be interested in having a list of the best things to do for free in Hong Kong and how to make your wallet stretch a little further when visiting this city, allowing for a better budget and for more travels as a direct result.
Win-win!
Speaking of expense, make sure your money is spent in the right way.
Be aware of the most common travel scams in Hong Kong and China here.
And how to avoid.
So here is a list of a few of my favourite…
FREE THINGS TO DO IN HONG KONG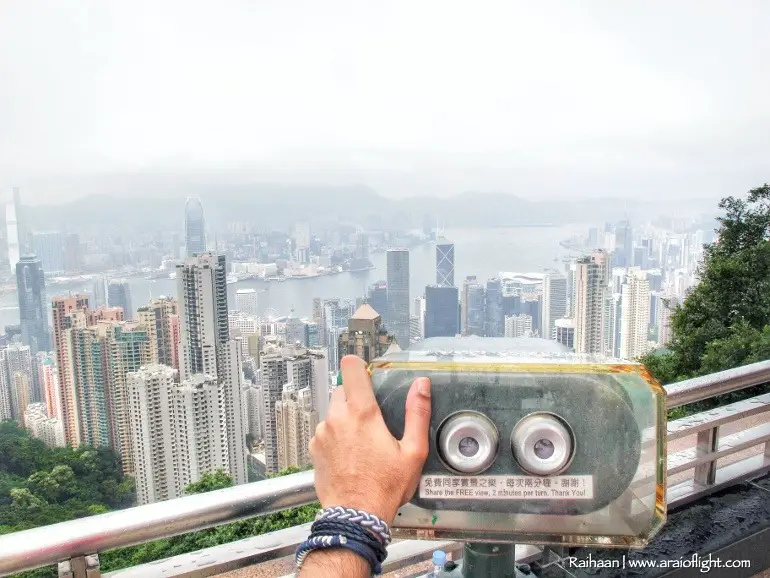 Let's get into it — first up:
✈ Wonderful Walks in Hong Kong
There's no better way to see a city than aimlessly walking through, unexpectedly discovering gems as you go. Hong Kong has a multitude of options in this regard.
Your options:
– Wander along the Tsim Sha Tsui Promenade at any time of the day or night for unabridged views of the spectacular Hong Kong skyline.
– There is also the opportunity to ride the world's longest escalator system — Mid Level Escalators that changes direction depending on the time of day. A very clever system, I might add. Along the way, stop over for some delicious food (or weird food) at one of the many spots situated conveniently throughout.
– Walk along the Central Waterfront Promenade from Central Pier to Admiralty, preferably at night in the silhouette of the hundreds of skyscrapers, admiring the view as you go along.
– Roam through the gold-plated halls of the Peninsula, one of Asia's most well known hotels. Don't get preoccupied with the lavish lobby for too long before making your way to the terrace on the second floor.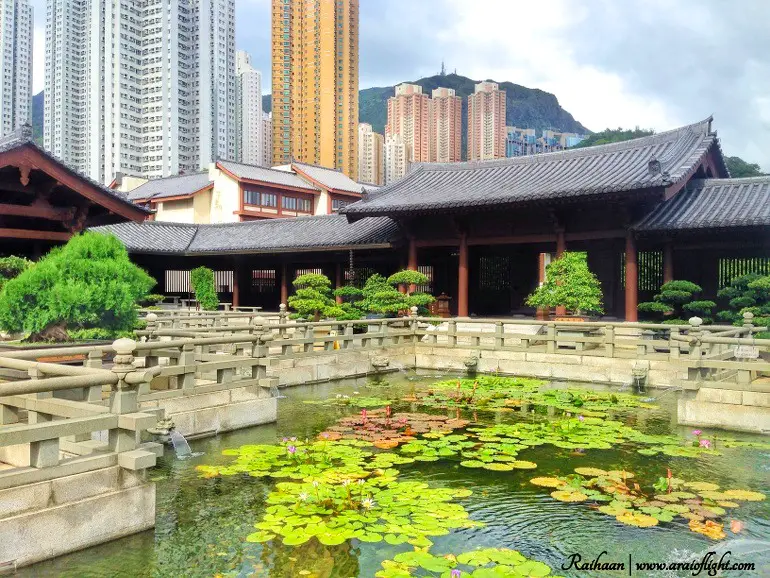 It's no secret that Hong Kong has some amazing views:
✈ Best views in Hong Kong
Speaking of dramatic Hong Kong skyline and superlative views, here are a few more options for you:
(best enjoyed at sunrise or sunset)
Walk up or use the bus to get to The Peak, one of the city's leading

tourist attractions

and the highest point on Hong Kong Island. Thank me later 😉


Enjoy panoramic island views from the viewing platform of the Bank of China Tower or at the public terrace of the International Finance Centre.


Another quixotic spot in Tsim Sha Tsui is the rooftop car park of Harbour City.
Be sure to check out these:
✈ Free Hong Kong City Attractions
– Witness the Symphony of Lights skyline performance
Every night at 8pm, the city of Hong Kong puts on a show. This night-time display with lasers and well-lit buildings across the water, orchestrated to music makes the city come alive.
– Take a trip on the Star Ferry
For under a dollar, which is next to nothing, you'll be provided with unlimited Hong Kong skyscraper views stretching all the way across Victoria Harbour, between Tsim Sha Tsui in Kowloon to Central on Hong Kong island. Another attraction not to be missed!
– Ride the Ding Ding Tram through the city and see the city in a whole new light.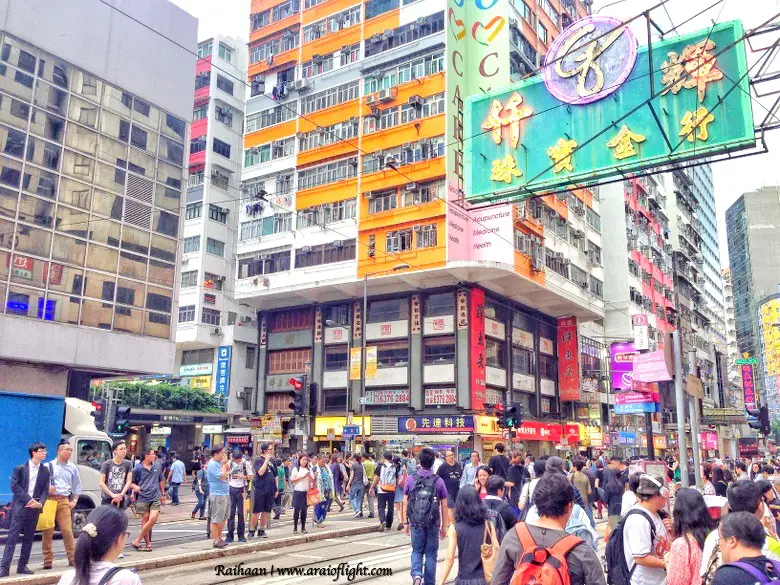 You must make time in your Hong Kong itinerary for:
✈ Going to the markets in Hong Kong
The numerous markets around Hong Kong make for interesting viewing.
Even if you don't buy anything, the atmosphere in these markets are the real prize.
Why not take a stroll through the Temple Street Night Market, the Ladies' Market or the Flower market. Or an amble through the colourful wet markets strewn all over the city.
You have the option of walking around the Goldfish Market in Mongkok, where you get to see a variety of fish and other exotic animals, like the two-headed turtle, chameleons and the rhino beetle.
If this doesn't satisfy your fish fetish, head to Sai Kung Seafood Promenade where local fishermen square their catch side-by-side to the crowds of buyers along the waterfront.
In addition to the markets, window-shopping is, as is usual around the world always free.
Time to slow down:
✈ Green spaces and parks in Hong Kong
I think what surprised me the most during my visit to Hong Kong is that almost three-quarters of the city is green space countryside.
Whether it's a visit to an urban park within the city like Kowloon Park or Hong Kong's Zoological and Botanical Gardens or a hike through some of the national parks and beaches all within an hour from the city centre, you are certainly spoilt for choice for the perfect affable escape.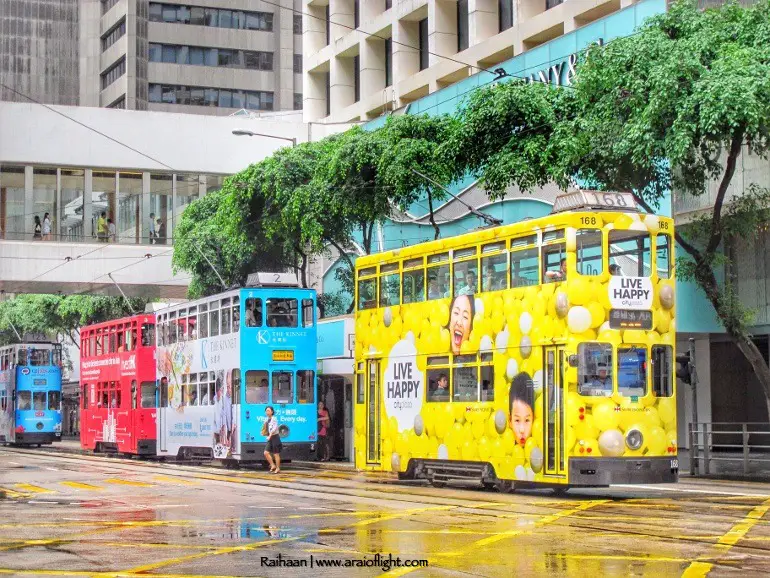 Next up on this list of things to do for free in hong kong is to get zen:
✈ Spiritual spaces and temples in Hong Kong
No visit to Hong Kong is complete without a stop at one of the many temples dotted throughout the city.
You can enter for a better understanding of the chronicle and architecture, or simply for a few moments of quiet meditation.
These are my favourites:
Chi Lin Nunnery and Nan Lian Gardens
Man Mo Temple
The Temple of Ten Thousand Buddhas (Man Fat Sze) in Shatin
✈ Art spaces, Museums and galleries
So you want some free art?
Every Wednesday many of Hong Kong's museums are open for free.
These include:
the Heritage Museum
Science Museum
the Museum of Art
Museum of History
the Dr Sun Yat-sen Museum
Space Museum, and
the Museum of Coastal Defense.
The Asia Society Hong Kong Centre has exhibitions throughout the year which can be highly intriguing as are the exhibitions at the Hong Kong Arts Centre and the Hong Kong Film Archive.
Also worth reconnoitering are the Oil Street Art Space and the Jockey Club Creative Arts Centre in Kowloon or the PMQ design hub in Sheung Wan.
Many of the city's streets, most notably in Sheung Wan, are lined with galleries specializing in local art, antiques and artifacts. Be sure to keep an eye open when wandering the streets.
Or take in a show at the Hong Kong Cultural Centre.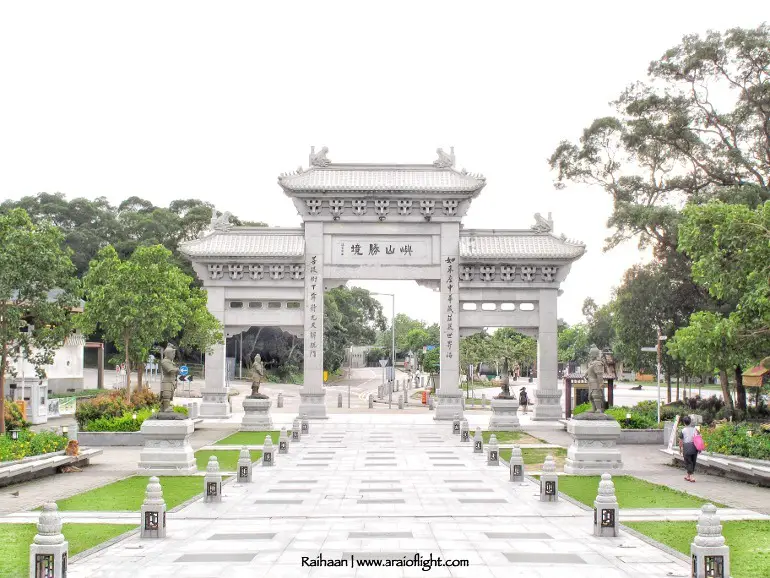 Take a look:
✈ Hong Kong street performances
Wan Chai is not only a hub for good food, but free concerts featuring some of the best local talent varying in musical styles take place at the following venues:
outside the Arts Centre, every third Saturday of the month (5.30 – 8 pm)
outside the Blue House, every second Thursday (7.30 – 9 pm)
at Comix Home Base every last Sunday (3 – 4.30 pm)
✈ Inexpensive highs
Should you need an alternative to Ocean Park or Hong Kong Disneyland, how about an exciting bus ride along some of the Hong Kong's most scenic routes?
Bonus? They cost next to nothing.
Try the following:
bus H1 or H2 operate as open-top, departing from Central.
bus number 14 from Sai Wan Ho along the tram tracks to Stanley (weekdays only)
bus number 314 from Siu Sai Wan to Stanley (Sunday only)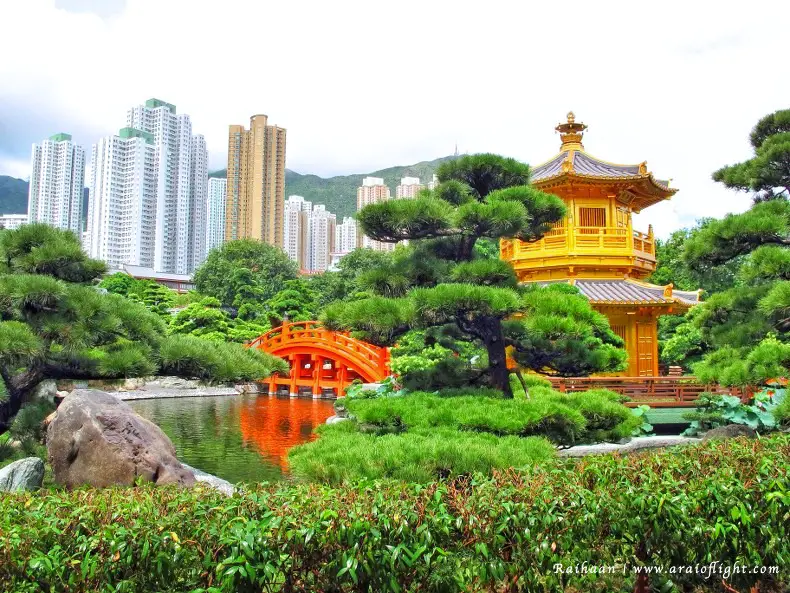 There's no forgetting:
✈ Free Wifi in Hong Kong
No article about free things is ever complete without reference to what is often referred to a travellers' gold, free wifi.
In Hong Kong city, you can find free wi-fi at McDonalds, Starbucks, Seven Eleven, Pret a Manger and other outlets where Y5Zone is available, for periods varying from 20 minutes to 60 minutes a day.
For quick access to email or instagram while waiting for the next train, free wifi is provided at the MRT stations.
GovWiFi, the government provided access throughout the city, offers 2 hours per session but there's no limit to the number of sessions and you can reconnect immediately after each session has ended.
---
And that's it for now, guys.
Enough to keep you busy with these free things to do in Hong Kong, while being kind to your wallet. The city is usually a hit with children. Check out this comprehensive piece on what to do in Hong Kong with kids.
HAVE YOU VISITED HONG KONG YET? What were your impressions?
If you've enjoyed this article or found it helpful, please share it on any/all of the social media.
Should you have any further travel questions, feel free to contact me on the instagram page, twitter or in the comments below.
Save for later. PIN IT to your Asia Travel Board!
Have a great time in Hong Kong,
Rai @araioflight