15 Romantic Getaways in the Midwest USA
Are you looking for some of the best romantic getaways in the Midwest of the U.S. to take that special someone and spend some quality time together? Continue reading to discover a list of the best options for you.
With scenic landscapes, quaint towns, good food, and a slower pace of life, the USA Midwest offers couples a chance to relax, reconnect, and make unforgettable memories together.
Whether you're looking for a cozy cabin in the woods, a luxurious spa resort, or a charming bed and breakfast for a weekend away or for a longer time, the Midwest heartland has some pretty amazing intimate getaway options, offering something for every couple looking for some relaxation and romance!
While the Midwest is often overlooked, there are so many great ways to spend time in this region of the United States with your loved one.
Escape the stresses and noise of everyday life. In this post, I'll share with you some of the best places in the Midwest for a romantic getaway.
>> Read Next:
Romantic Getaways in the Midwest USA
Whether you're looking for a weekend break or an extended retreat, these romantic getaways in the Midwest are sure to provide an unforgettable vacation experience for you and that special someone.

First up…
1 | Minneapolis, Minnesota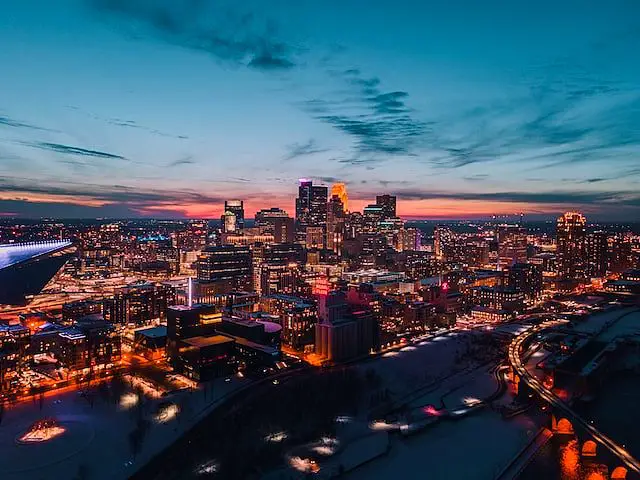 Located next to the capital city of Minnesota, Minneapolis is a popular destination for visitors traveling to the Midwest. And for those traveling as a couple, there is plenty to do.
With its picturesque parks, charming neighborhoods, and delicious restaurants, Minneapolis is the perfect destination for a romantic weekend getaway. 
Start your weekend getaway by enjoying brunch together at Hen House Eatery, which has long been a favorite of locals for a delicious breakfast. Then wander around Minnehaha Regional Park and admire the plunging Minnehaha Falls.
Taking a class together is a great way to get to know one another, and locations like Color Me Mine and Wine & Canvas.
If you want to spend a relaxing night in, visit the Hewing Hotel, which is a stunning luxury hotel in Downtown Minneapolis with a rooftop bar and pool.
See a Broadway production at one of the local theaters, eat at a fine dining restaurant, or wander along the Stone Arch Bridge and watch the sunset.
2 | Hocking Hills State Park, Ohio
Next up on this list of romantic Midwest getaways is Hocking Hills State Park. Located just outside of the capital city of Columbus, this unique Midwest getaway is one of the most beloved and well-known state parks in the region!
Take time to explore the 13,000 acres of unbroken forest to discover deep gorges, waterfalls, caves, hiking trails, distinct rock formations, and phenomenal views, all within just a short distance of the big city.
For couples visiting, this offers a great opportunity to spend some quality time outdoors together, while admiring the beauty of Ohio. You will find seven major hiking areas in Hocking Hills State Park.
For those looking for a more leisurely pace, Hocking Hills also offers a variety of cozy cabins, luxurious spas, and charming bed and breakfasts, where you can relax and unwind with your significant other.
Plenty of campgrounds are also available nearby if you're interested in still enjoying the outdoors, even after dark. For the most luxurious experience, spend a night at the Cherry Ridge retreat.
Aside from just being outdoors, visitors can also head into the small town of Logan nearby and take part in a number of recreational activities such as glass blowing, riding on the scenic railway, or going zip lining.
3 | Stillwater, Minnesota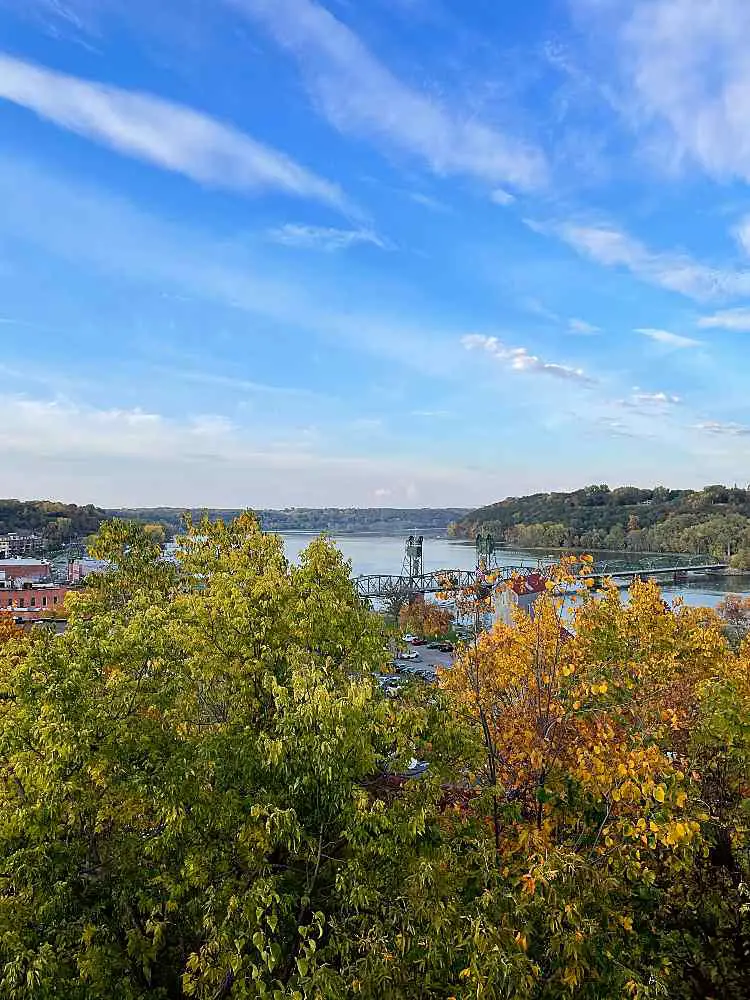 The small town of Stillwater is located in the St. Croix River Valley and is one of the best places for a romantic escape in Minnesota.
With all of the great activities, such as riding a gondola along the river, soaring high above the valley on a hot air balloon, and exploring the river on a Stillwater River Boat, couples can enjoy quality time together in a variety of ways.
There are multiple great restaurants located along the shoreline of the river that are perfect for a romantic dinner. The best include Papa's Rooftop, where you can see views for miles, and The Tilted Tiki, which feels like you've escaped to a tropical island.
And booking a stay at one of the beautiful hotels, including Hotel Crosby which features a rooftop pool, will top off exactly what you were looking for as a couple's escape.
4 | Black Hills, South Dakota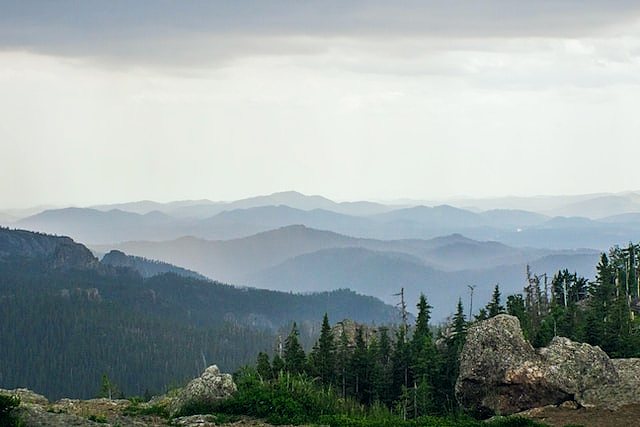 If you're an adventurous couple looking for an escape, then a visit to the Black Hills in South Dakota will give you exactly what you're looking for!
From the stunning natural beauty of the Black Hills National Forest to the historic towns of Deadwood and Keystone, there's something for every type of couple. 
Take a scenic drive along Needles Highway, which winds through narrow tunnels and steep rock formations, or explore the breathtaking landscapes of Custer State Park. Hiking in Badlands National Park or relaxing at Sylvan Lake at Custer State Park will give every couple a great experience to remember.
For a taste of history, visit Mount Rushmore National Memorial or the Crazy Horse Memorial. 
With its endless opportunities for adventure and relaxation, the Black Hills are the perfect destination for couples seeking an unforgettable and unique weekend getaway in the Midwest. The hot tub at Spearfish Canyon Lodge will provide the perfect intimate space for couples.
5 | North Shore, Minnesota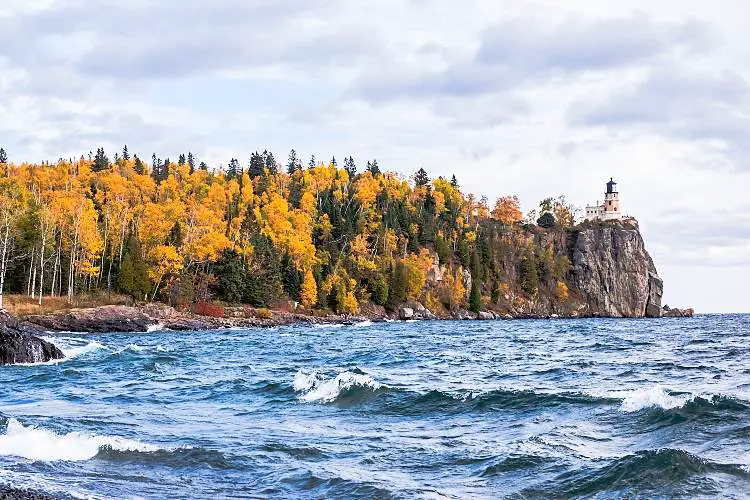 The North Shore of Minnesota is a breathtaking region of the Midwest that features something for every type of couple. With its rugged cliffs, pristine lakes, and dense forests, the North Shore is an outdoor lover's paradise. And with all of the incredible lakeside resorts and delicious restaurants, those looking to relax can also take advantage of the shore.
Take a scenic drive along the North Shore Scenic Drive, which winds its way along the shore of Lake Superior and offers stunning views at every turn. Or, explore the area's many hiking trails, to better see all of the incredible views that are found here.
For a truly romantic experience, book a cozy cabin or a lakeside cottage at Larsmont Cottages and spend your days admiring the view of Lake Superior from outside of your window. 
With so many phenomenal views, things to do, and places to eat, the North Shore is the perfect destination for couples looking for a romantic Midwest getaway.
6 | Door County, Wisconsin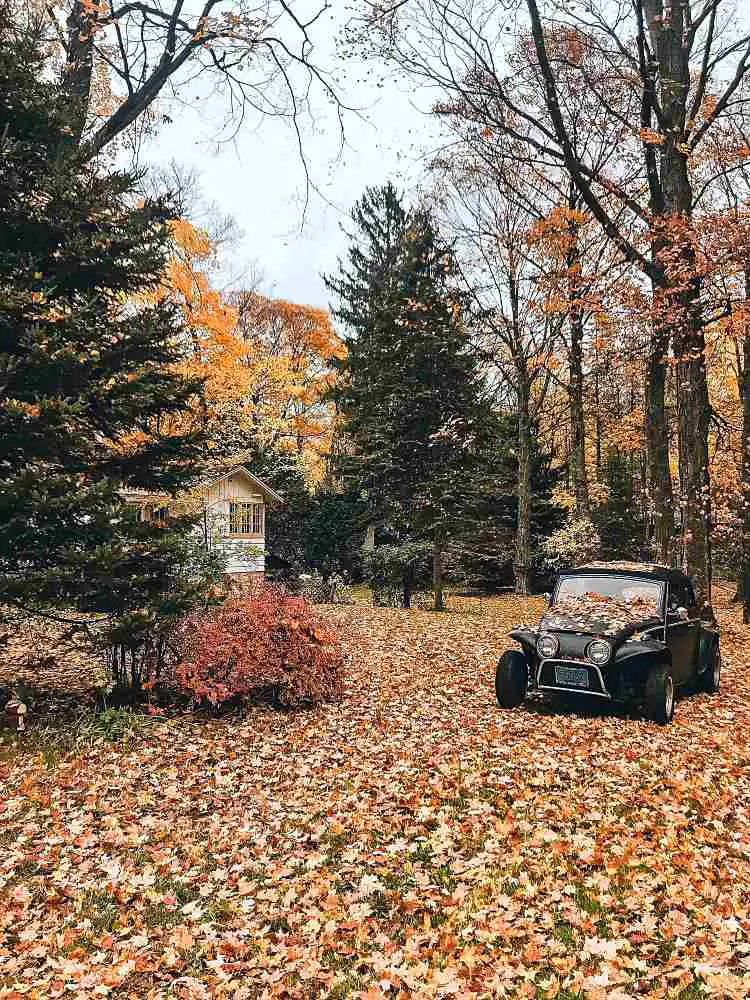 Door County, Wisconsin, is a charming and picturesque peninsula, jutting into Lake Michigan, that offers couples a perfect Midwest romantic getaway.
This hidden gem in Wisconsin is known for its rugged shoreline along one of the Great Lakes, towering lighthouses, and interesting harbors to explore.
Take a scenic drive along the shoreline and admire all of the famous lighthouses, book a stay at the quaint bed and breakfasts, or enjoy wandering the shoreline at sunrise. Door County is also well known for having delicious cherries, so if you're a fruit lover, be sure to try picking some cherries of your own to enjoy with your partner.
Door County has been called the 'Cape Cod of the Midwest,' which showcases just how special of a location this is, and it's the perfect place for a romantic getaway in the Midwest. The Foxglove Inn provides the best location from which to explore the region.
7 | Mackinac Island, Michigan
Mackinac Island, located in Lake Huron between Michigan's upper and lower peninsulas, is a picturesque and charming destination that is perfect for a Midwest romantic weekend getaway. 
It offers all of the convenience of some of the best Midwest vacations for couples, while still retaining its charm. The island is only reachable by either ferry or seaplane, and the only way that people get around is by bike, on foot, or horse.
Couples can explore the island's historic downtown area, which is lined with quaint shops, cafes, and restaurants. One of the most popular things to find on Mackinac Island is fudge, and you will most likely smell the sweet alluring scent of fudge as you wander the streets. While here, indulge your sweet tooth with some caramel popcorn and saltwater taffy.
A visit to Mackinac Island State Park is another must. This is where you'll find Arch Rock and beautiful views of the rugged shoreline. Hike along the shore of Lake Huron or take a carriage ride through the streets and enjoy time spent with your loved one, followed by a night or two at the historic Murray Hotel found in the heart of the central island .
8 | French Lick, Indiana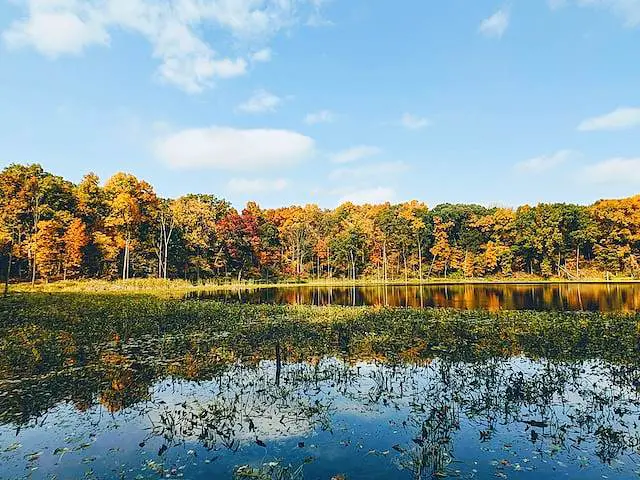 French Lick, Indiana, is a hidden gem in the heart of the Midwest that offers couples a charming and romantic escape from the hustle and bustle of everyday life. Known for its historic hotels, casinos, and entertainment, a visit to French Lick is perfect for those looking for a relaxing weekend getaway or short Midwest break.
The French Lick West Baden Springs Hotel is a National Historic Landmark and is absolutely beautiful. Inside, you'll find luxurious guest rooms and suites, an indoor and outdoor hot tub and pool, and a gorgeous courtyard outside. 
The Villas at French Lick Springs is another great choice for a romantic break in the Midwest, where you'll find sulfur springs nearby to soak in. From golfing to relaxing in a spa to hiking, there's something about this hotel for everyone.
For those looking to relax with that special someone, the spa town of French Lick is a perfect escape.
9 | Chicago, Illinois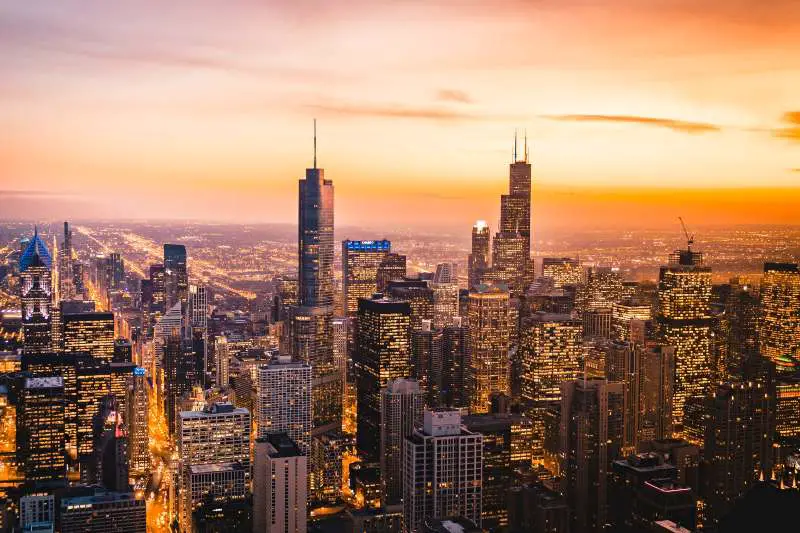 When it comes to Midwest romantic getaways, you can't go wrong with the Windy City. Chicago is one of the most well-known cities in the Midwest, and even for couples, there is plenty to do in this vibrant metropolitan city.
Take a stroll along Navy Pier or visit the famous Millennium Park where you'll find the famous Bean sculpture. 
For a truly unforgettable city break experience, book a sunset cruise on Lake Michigan or enjoy a romantic dinner at one of Chicago's famous restaurants.
A stay at the Ivy Boutique Hotel is a wonderful experience that will truly help you connect as a couple. It's an adults-only hotel that features luxury suites with pools, hot tubs, comfortable beds, and more.
If you're an adventurous couple, consider taking a day trip to Indiana Dunes National Park, where you wander around the dunes and relax on the shores of Lake Michigan.
No matter what you enjoy doing, a weekend trip on a visit to Chicago is a great way to spend some romantic time with your partner.
10 | Sleeping Bear Dunes National Lakeshore, Michigan
This unique destination in Michigan is sure to provide you with a great time, no matter what you're looking for on your romantic getaway in the Midwest.
It's located just outside of Traverse City, on the shoreline of Lake Michigan, and provides views of sandy dunes against the blue Great Lake.
One of the best things to do is to climb the dunes, where you can then sit back and enjoy the amazing views. Climbing the sand dunes can be tough, but if you take your time and enjoy the journey, it makes for a great bonding activity as a couple.
If you aren't interested in climbing the dunes, you can still enjoy the views by relaxing on the beach or getting out on the water in a kayak or stand-up paddleboard.
Trails wind through the dunes, so you can also go for a hike on the boardwalk or relax on one of the benches for some quality time together.
For adventurous couples, some time at Sleeping Bear Dunes National Lakeshore is a must! You can't go wrong with a stay at either Empire Lakeshore Inn or Sylvan Inn Bed & Breakfast.
11 | Kansas City, Missouri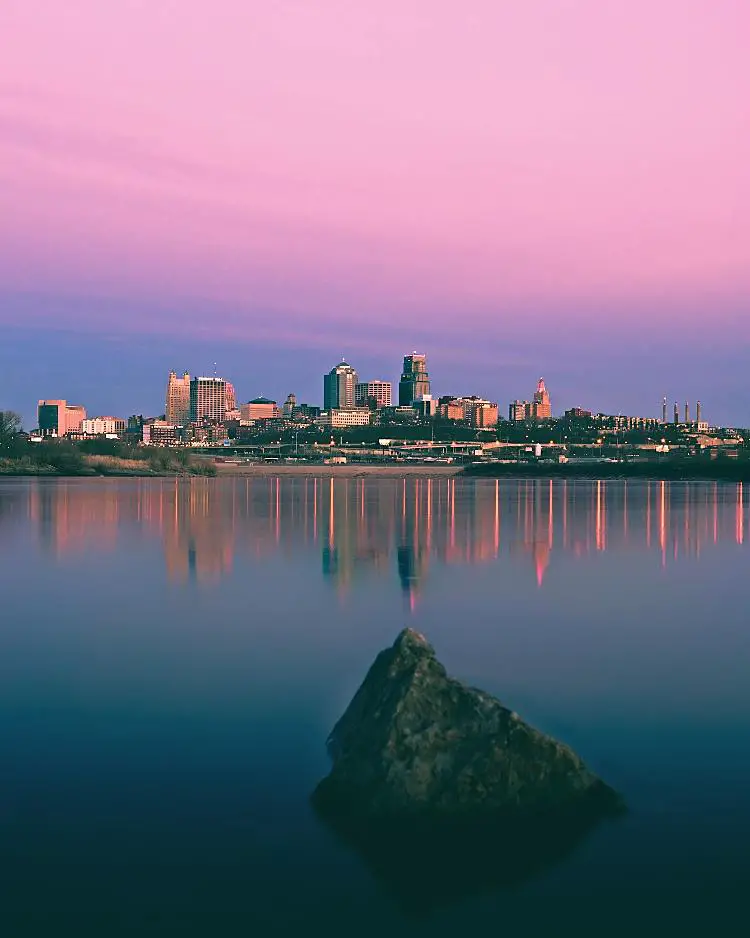 Kansas City, a major city in Western Missouri in the heart of America, is famous for its jazz heritage, barbecue, fountains, rich dining scene, and Midwestern hospitality at its finest
If you're looking for things to do as a couple in Kansas City, then check out these great activities.
If you're a sports fan, then watching a Kansas City Chiefs game at the GEHA Field is a great way to spend some time. Or, if you'd rather play a game with each other, try a game of mini golf at Parkville Mini Golf.
The Kansas City Improv Club is a great place to test your acting skills and get a good laugh in. Wander around the Kansas City Zoo together, or ride the rides at the World of Fun amusement park.
And when you're ready to call it a night, enjoy a romantic night together at the luxurious Raphael Hotel.
12 | Frankenmuth, Michigan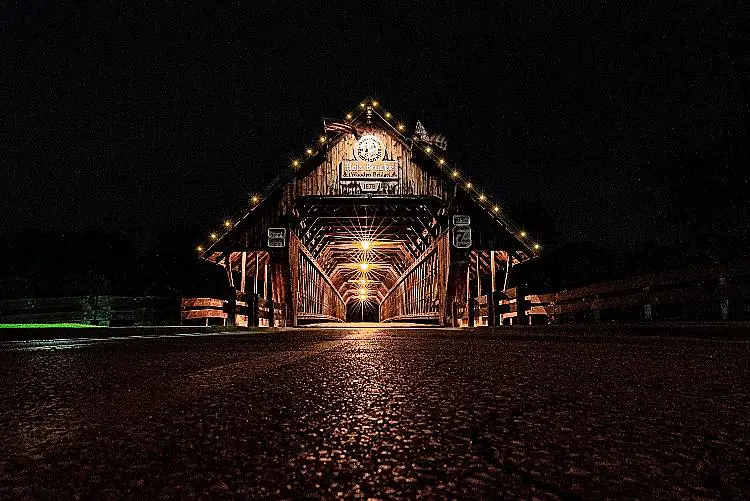 Frankenmuth, Michigan is a charming and picturesque town that offers the perfect setting for a Midwest romantic getaway for a couple of days. 
From its Bavarian-inspired architecture to its quaint shops and restaurants, just a wander down Main Street will have you wondering why you didn't visit sooner.
During the holiday season, Frankenmuth becomes a Christmas spectacular, with lights strung on every tree and 'Jingle Bells' playing in every store. You can grab your sweetheart and take a horse-drawn carriage ride through the streets, or hold hands as snowflakes dance around you.
During the other months of the year, Frankenmuth still offers so much to do, including enjoying a famous fresh chicken dinner, walking through a Hallmark movie set, and driving along a covered bridge.
Overall, Frankenmuth is a small hidden gem that has so much to offer for couples! The boutique Marv Herzog Hotel features a riverside patio complemented with age-old European decor.
13 | Medora, North Dakota
Medora is another great location for couples who love spending time outdoors together, because it's home to the entrance of North Dakota's only national park, Theodore Roosevelt National Park.
Within the small city, you can wander the streets and make a stop at many of the local shops. Inside of them, you'll find small souvenirs that will commemorate your time spent together. Or, check out some of the great restaurants, many of which have a Western theme.
If you want to take in the views of the national park, head in for some hiking through the North Dakota Badlands. And be sure to keep an eye out for the bison that roam the lands and the prairie dogs that scurry along the side of the road!
Another great intimate activity is to watch the Medora Musical together, where you can enjoy watching singing, dancing, and reenactments of Theodore Roosevelt's time in the Badlands. Found just 2 miles from Sully Creek State Recreation Area, AmericInn by Wyndham Medora is a good option when looking to book a night.
14 | Saugatuck, Michigan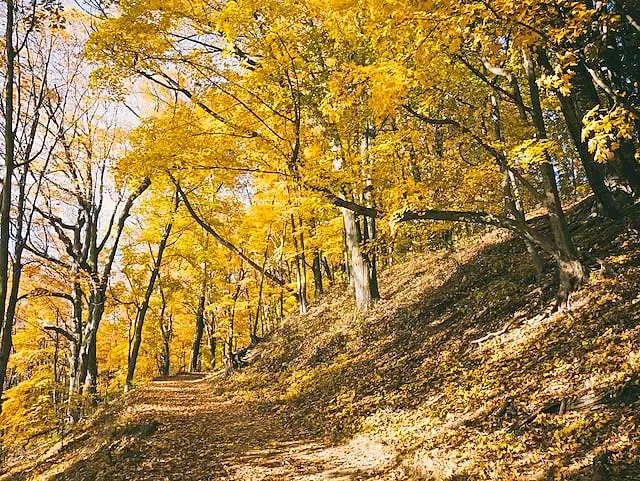 On the shores of Lake Michigan, just a short distance outside of Grand Rapids is the fantastic Saugatuck, Michigan.
This small town features an amorous atmosphere that makes taking a romantic getaway in the Midwest easy to do. With stunning views and plenty to keep you busy, it makes for a great destination.
Couples can take a stroll hand-in-hand along the shores of the lake, or bring a picnic with to sit back and enjoy as you listen to the waves crashing into shore.
Wander through the art galleries and antique shops or indulge in a delicious meal at one of the many local restaurants. Watch a show at the Saugatuck Center for the Arts, or visit the Saugatuck Dunes State Park to enjoy the beautiful shoreline of the lake.

You can even take a romantic dinner cruise on a paddle boat at sunset over Lake Michigan before settling in for a night at the fabulous Best Western Plaza Hotel Saugatuck.
Whatever you do, this unsuspecting town is the perfect spot for a romantic Midwest weekend getaway.
And last up on this list of the best romantic getaways in Midwest is…
15 | Branson, Missouri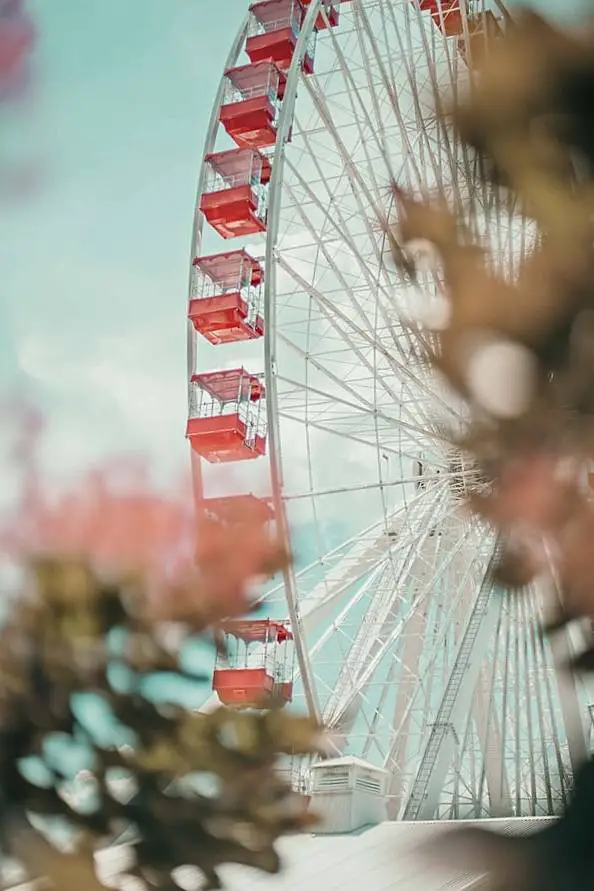 If you and your partner are lovers of theater, shows, musicals, or concerts, then a trip to Branson, Missouri is going to be right up your alley.

This small town in the Ozark Mountains has become known as the 'Live Entertainment Capital of the World,' thanks to its hundreds of shows, theaters, and venues that host entertainment every night. Head into Branson and catch a show or two, one of the most popular being The Haygoods, and sit back and enjoy.
If you've seen enough shows, then consider visiting Silver Dollar City, which is an amusement park, or wander around the Branson Boardwalk and grab a bite to eat or stop into the stores. You can also check out the Titanic Museum Attraction and wander through Ripley's Believe It or Not.

Featuring no less than 3 outdoor pools and a marina, the Still Waters Resort is the ideal option for an intimate stay. With so many options for entertainment, this romantic Midwest escape will provide you with some extremely unique experiences!
Wrap-Up: Midwest Romantic Getaways
While many people choose to skip the Midwest when it comes to vacations, there are many great things to do here that can be done without experiencing the crowds of other more sought-after destinations at the top of every travel USA bucket list.
And for couples, there are many ways to take a great romantic getaway in the Midwest to disconnect from the everyday world and connect deeply with your partner.
Whether you're an adventurous couple or a chilled pair looking to sit back and relax, there's some sort of couples getaway in the Midwest for you!
WHERE WILL YOU GO?