15 Amazing Bucket List Experiences in Italy [Best Things To Do]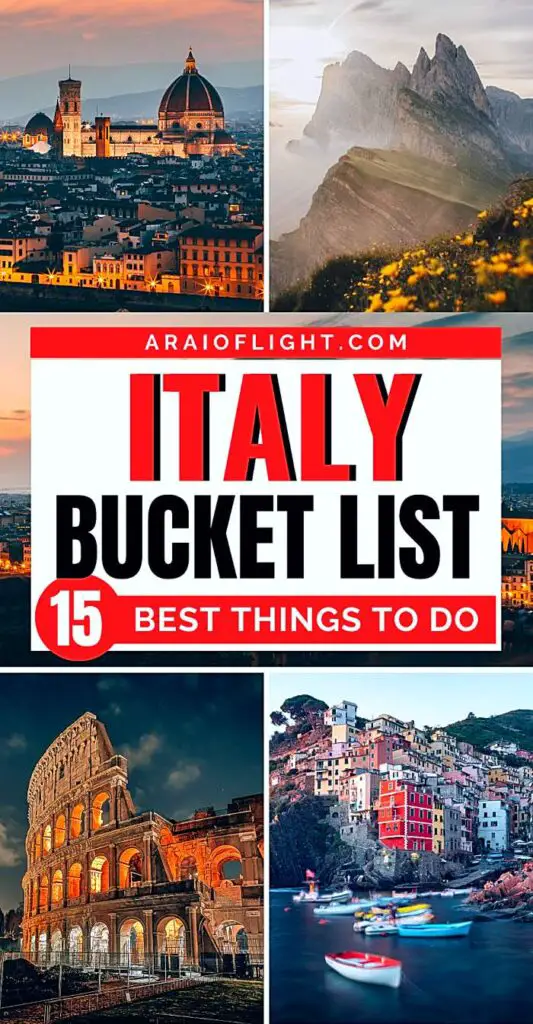 Italy is one country that effortlessly wins the hearts of travelers from across the globe. It is a land of breathtaking scenery, rich history, impressive sights, divine food, amazing art, passionate people, good language, fashion, culture, and hundreds if not thousands of things to see and do.

With so many incredible destinations to choose from, planning your Italian trip can be overwhelming. However, fear not! I have put together a list of some of the best things to do in Italy that will inspire you to explore this stunning country while making unforgettable memories along the way.
To help you plan a trip to one of the world's most magnificent countries, here are 15 things you need to add to your Italy bucket list for your travels around this beautiful boot-shaped country. 

From the iconic Colosseum to the charming canals of Venice, this Italian bucket list has got you covered. And whether you're a seasoned traveler or a first-timer, you're guaranteed to find something to love in Italy.
Without further ado, let's dive into the best things to do in Italy. 
>> Related reading:
The Best Experiences in Italy
Bucket List Activities
No more wondering what to do in Italy. Keep reading to discover some incredible Italian experiences and the 15 best things to add to your travel Italy bucket list.
First up…
What is one thing people should definitely see in Italy?
1 | Step inside the Colosseum of Rome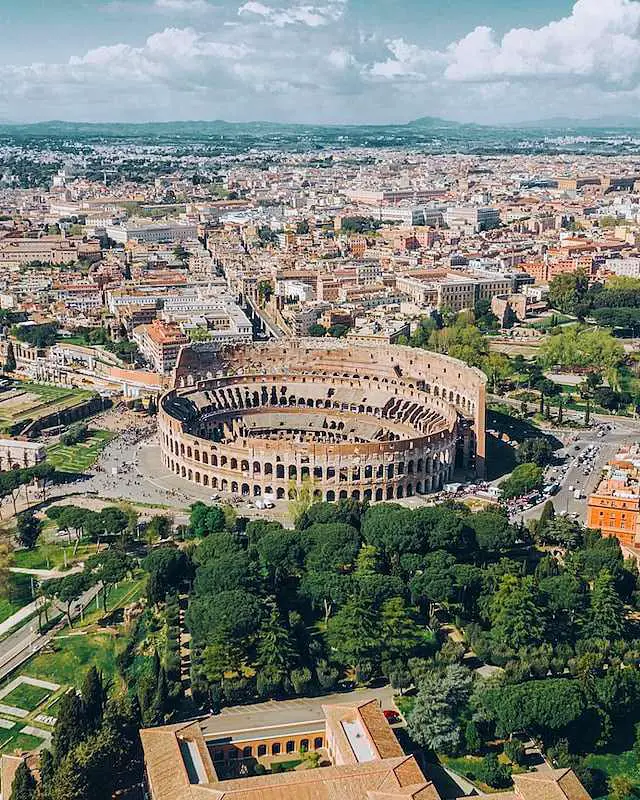 It wouldn't be a complete Italy bucket list without the country's most popular landmark: The Colosseum.

Prepare to be awed by the sheer scale and magnificence of the Colosseum, words truly can't describe how big it actually is.

Built nearly 2000 years ago, this ancient amphitheatre was the site of some of the most brutal gladiatorial battles in history. Step inside, take a tour of the Colosseum and imagine what life was like back in ancient Rome.

Get ready to feel the rush of excitement as you walk through its mighty arches, the feeling you get is sensational. Without a doubt, a must-see attraction in Italy for anyone visiting this beautiful country. 
2 | Walk between the villages of Cinque Terre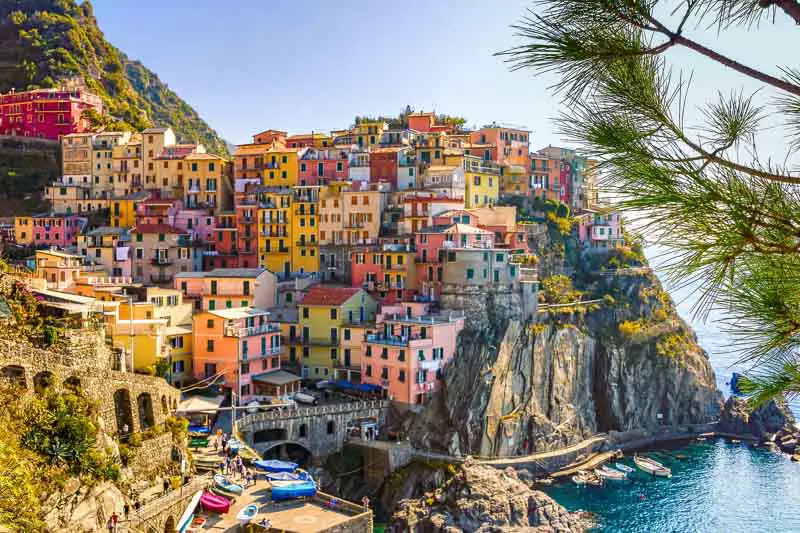 The picturesque villages of Cinque Terre are a sight to behold!

Found on the rugged coastline of the Italian Riviera, these five colourful villages are known all across the world. They are connected by a network of hiking trails that offer breathtaking views of the Mediterranean Sea, and of course, the beautiful villages.

Each village has its own unique charm too, so make sure to visit all 5!

Fortunately it is pretty easy to get to the Cinque Terre, with direct connections to La Spezia by train from Rome, Florence, and Pisa. Pisa along with Genoa are also the closest airports for traveling to Cinque Terre.
3 | Explore the ancient city of Pompeii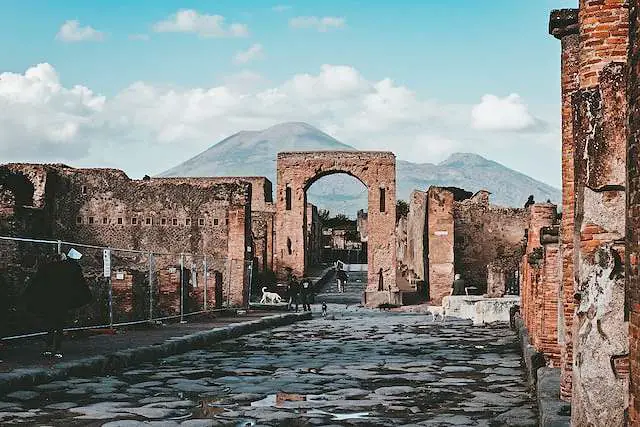 Pompeii is one of the best places in the world to travel back in time.

You can travel all the way back to 79 AD and witness the city frozen in time. This ancient Roman city was destroyed by the eruption of Mount Vesuvius, leaving behind a perfectly preserved time capsule of life in the ancient world.

As you wander through the ruins, you'll see everything from the remains of Roman baths to the plaster casts of victims of the eruption. It's a sinister yet fascinating experience in Italy and one that deserves a place on any Italy travel bucket list.

It's a popular visit and a must do in Italy. If you want to tick off the Colosseum and Pompeii on the same trip, you can as there are many Pompeii tours from Rome to choose from. 
4 | Make a wish at the Trevi Fountain in Rome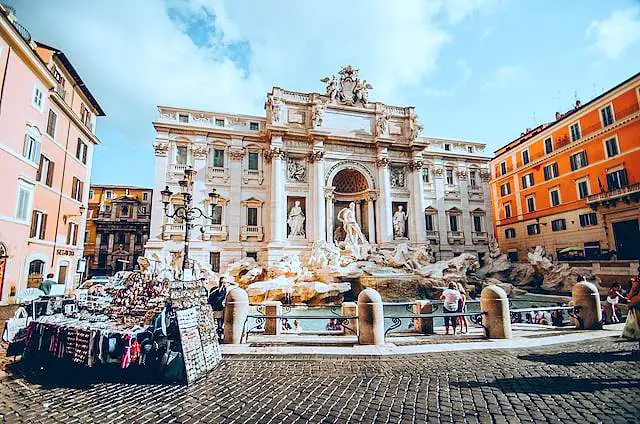 If you're looking for a little bit of magic on your Italian adventure, then the Trevi Fountain should be on your list of activities in Italy.

Legend has it that if you throw a coin over your shoulder into the fountain, you're guaranteed to return to Rome one day. So make sure to bring some spare change and make a wish as you toss your coin into the crystal clear waters.

Make sure you do it right – you face away from the fountain and toss the coin over your left shoulder with your right hand. A trip to Italy and its capital city would not be complete without throwing a coin into the fountain. 
5 | See the Leaning Tower of Pisa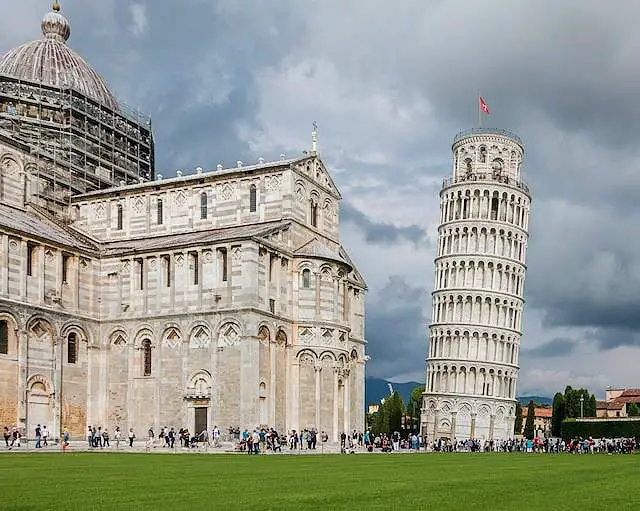 Another infamous Italian landmark is the Leaning Tower of Pisa.

It's incredible how the tower remains standing, as it began to lean during its construction in the 12th century and has been a source of fascination ever since.

Did you know you can climb to the top for a stunning view of the surrounding area? It's breathtaking. And of course, you need to take some hilarious perspective photos with the tower.

Don't miss the chance to see this iconic sight in Italy for yourself!
6 | Visit to the Vatican City or San Marino 
If you like to count how many countries you have been to, Italy has two unique options to choose from. Of course, you can go to any of the bordering countries in the Schengen area, but you can also visit two countries within Italy!

Vatican City is the world's smallest independent state and the headquarters of the Roman Catholic Church. It's one of the reasons why Rome is worth visiting, and millions of people flock to see St. Peter's Basilica and the Sistine Chapel.

San Marino, on the other hand, is the world's oldest republic and a charming little country nestled within Italy. You can explore the historic fortress and enjoy stunning views of the surrounding countryside.

Both are fascinating destinations that offer a glimpse into a unique aspect of Italian history and culture.
7 | Sail along the canals of Venice
Experience Italy activities and the romance of Venice by taking a leisurely boat ride along its iconic canals.

Once again, an Italian bucket list of experiences would not be complete without Venice's canals. They're so picturesque! With no cars on the streets, the best way to see this unique city is by water.

During your transit, you'll glide past charming old buildings, ornate bridges, and picturesque piazzas as your gondolier sings traditional Italian songs.

And if you're lucky enough to be there during Carnevale, the annual celebration of masks and costumes, you'll be treated to an even more magical experience in Italy.
8 | Relax at Lake Como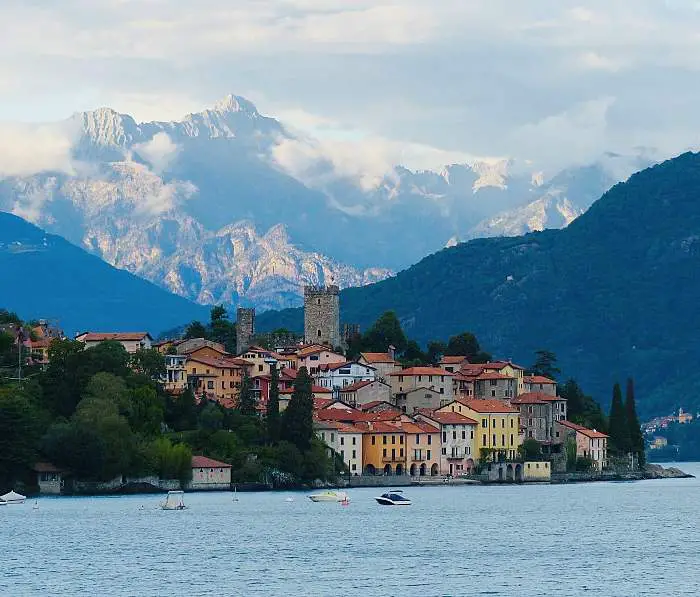 For those seeking a more relaxing Italian experience, a visit to Lake Como is a must.

Surrounded by the stunning Italian Alps, Lake Como is a picturesque retreat that has been a popular holiday destination in Italy for centuries, and it's clear to see why.

You're able to enjoy lazy days lounging on the shore, swimming in the crystal-clear water… what more could you ask for?

Or, if you prefer to be out and about, you can explore the charming lakeside towns. But whichever you do, don't miss the chance to take a boat ride and soak in the views of the surrounding mountains and luxurious villas.
If you're looking for activities to do in Italy, how about a:
9 | Hike in the Dolomites of Italy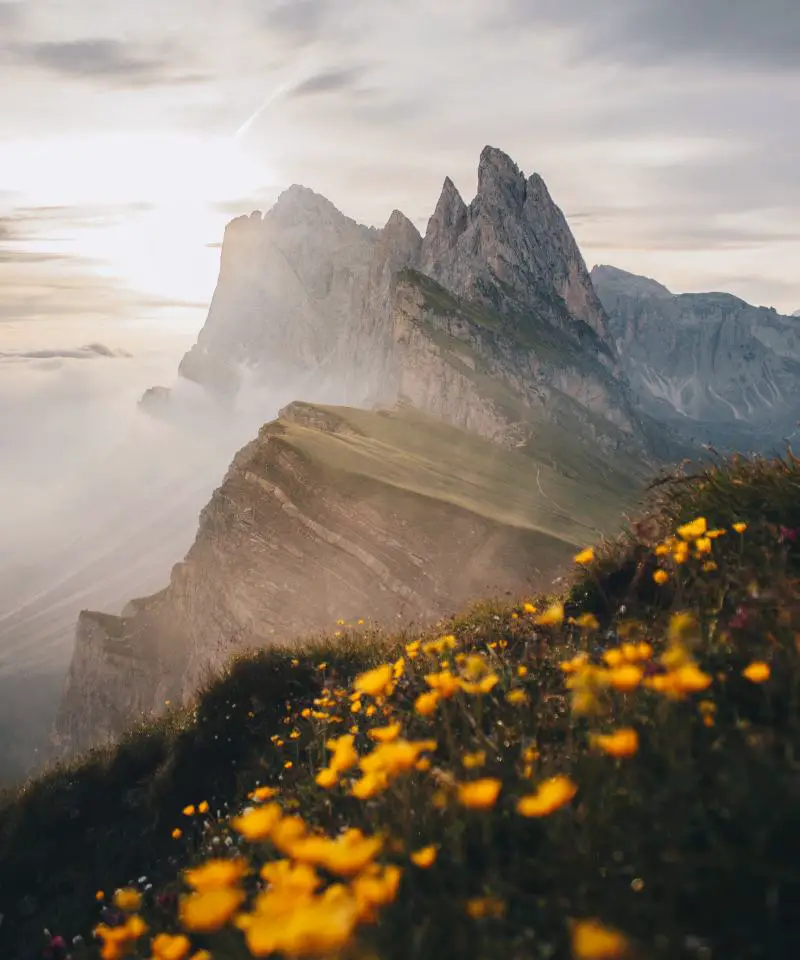 The Dolomites mountain range in northeastern Italy is a playground for outdoor enthusiasts and is next up on this list of unique things to do in Italy.

With countless hiking trails, stunning vistas, and charming alpine villages, it's easy to see why it's a popular destination for nature and travel lovers.

There's a trail for everyone no matter how experienced or fit you are. Any trail, regardless of difficulty, will offer views of the dramatic peaks and the opportunity to stop for a picnic by a mountain stream.

The Tre Cime di Lavaredo, Tofana di Mezzo, and Lago di Sorapis hikes are just some of the most unique experiences in Italy. What better way to escape the crowds and immerse yourself in the beauty of the Italian countryside?
10 | Eat Italian food until your stomach explodes
It's no secret that Bel Paese is renowned for its mouth-watering cuisine and incredibly tasty gelato, so indulging in some of the country's culinary delights while you are here is without doubt one of the best experiences in Italy.

From fresh pasta to pizza, gelato to tiramisu, there's something for every kind of taste bud.

And, of course, let's not forget the wine! Sip on a glass of Chianti or Prosecco as you savour the flavours of Italy surrounded by the extraordinary Italian way of life.

Just be sure to bring some stretchy pants, because you won't want to miss out on all the deliciousness.
11 | Explore the countryside of Tuscany
Tuscany is a region that is famous for its rolling hills, medieval hilltop towns, and world-class wines and deserves a spot on this experience Italy bucket list.

It's the perfect place to immerse yourself in the Italian way of life just mentioned.

A trip to Tuscany usually involves visiting the charming town of Siena, marvelling at the stunning architecture of Florence (combine two Italy activities at once!), and indulging in a wine tasting in the picturesque countryside.

Tuscany is a feast for the senses and a must-visit destination for any Italian adventure.
12 | Drive along the Amalfi Coast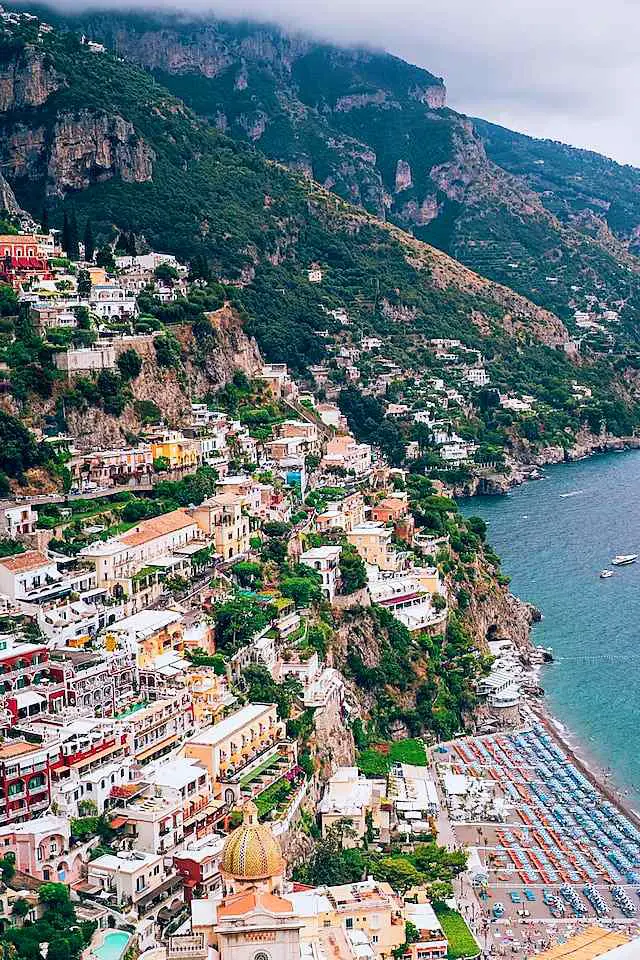 One of the most unforgettable things you can do on an Italian bucket list is to drive along the Amalfi Coast.

The Amalfi Coast is a stretch of stunning coastline in southern Italy that is known for its dramatic cliffs, turquoise waters, and charming villages. It's straight out of a dream!

Rent a car and drive along the winding roads that hug the cliffside, stopping in towns like Positano, Amalfi, and Ravello.

Take in the stunning views of the Mediterranean Sea, snap some Insta-worthy photos, and indulge in some delicious seafood. It's a road trip in Italy that you won't forget anytime soon.
13 | Ski in the Italian Alps
Any winter sports lover will know that skiing in the Italian Alps is an absolute must-do activity in Italy experience. It doesn't matter if you're a beginner or an expert, there are slopes for everyone.

The breathtaking views of snow-capped mountains and cosy chalets to warm up in will ensure that you feel like you're in a winter wonderland. You will find the best ski resorts located in the northern Alps and across the Dolomites, and a handful of others in the Apennines, Friuli, and Le Marche.

Italy experiences a Mediterranean climate with hot summers, but the best months to ski in Italy include December through mid-April.

So pack your bags and hit the slopes for a memorable adventure. It's a unique thing to do in Italy, but one that would make any trip unforgettable.
14 | See the Duomo of Milan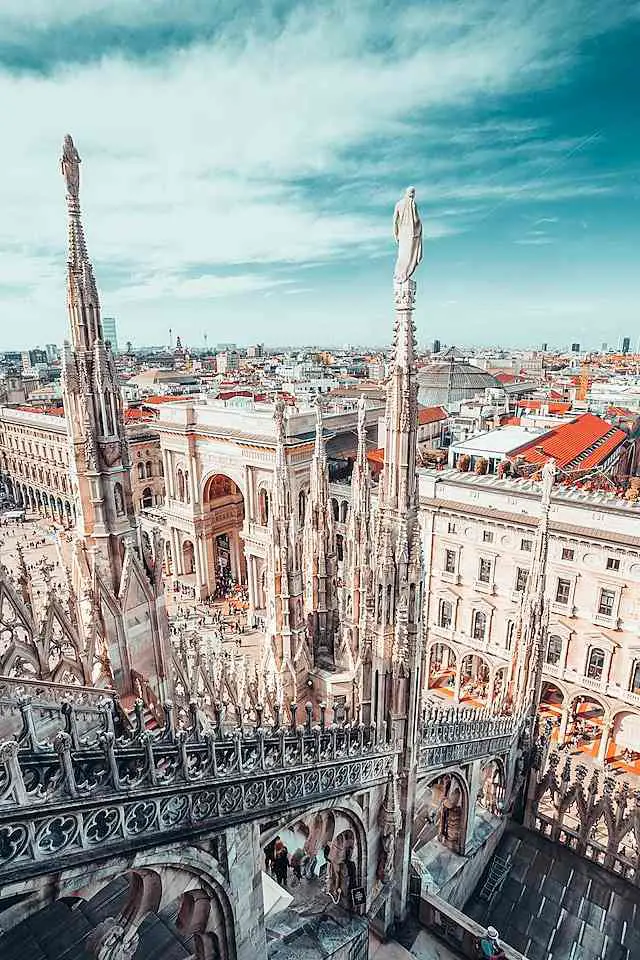 The last landmark on this bucket list for Italy is the Duomo of Milan.

Milan's Duomo is a magnificent gothic cathedral that is a must-see for anyone visiting the city. The impressive architecture and intricate details of the facade are second to none. Not to mention the stunning stained glass windows inside.

You can also climb the stairs to the top of the roof for panoramic views of Milan's skyline which is exceptionally beautiful. It's an iconic landmark that really will take your breath away and one of top must dos in Italy.
15 | Walk along Ponte Vecchio in Florence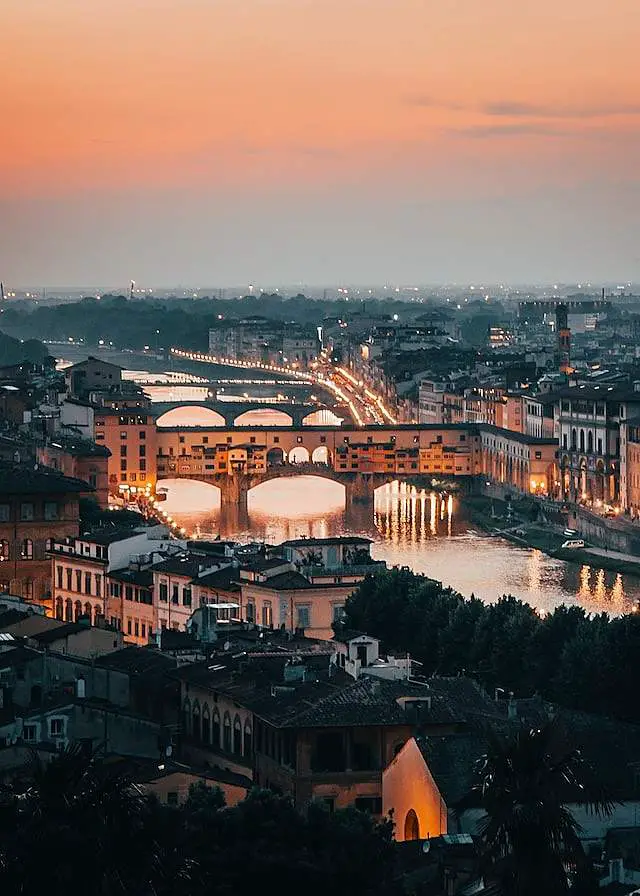 And last but by no means least on this Italy bucket list is found in Florence, the Ponte Vecchio.

It's a picturesque bridge that spans the Arno River and is one of the most famous bridges in Italy and beyond. It was the only bridge in the city not bombed during the World Wars.

Take a stroll along the bridge and take in the stunning views of the river and the city. It's a romantic spot to take a leisurely walk and enjoy the atmosphere of one of Italy's most beautiful cities, and of course, appreciate the history of the bridge too.
Best Things To Do in Italy Experiences
Conclusion
And there you have it… 15 epic activities in Italy to add to your bucket list! You now know exactly what to do in Italy.
The country is jam-packed with things to do, you could spend your whole life here and never run out of fun things to do in Italy.
But whichever of these activities you choose to add to your Italy experiences bucket list, you are guaranteed to have the trip of a lifetime.
So enjoy your trip to Italy, and most importantly, start ticking these experiences off of that list of cool things to do in Italy!