Family Holidays in Spain | The Best Destinations in Spain With Kids
Planning a family holiday to Spain?
Read on to discover the best family holiday destinations in Spain with kids.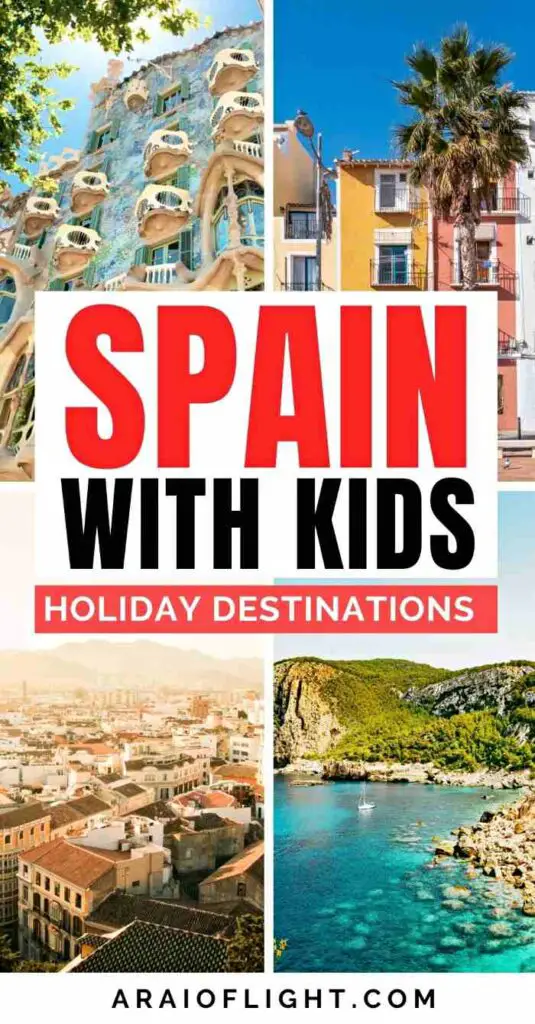 Can you remember what the typical day in your childhood was like? Perhaps not, but I'm willing to bet that a family trip has been wonderfully etched into your memory. That's why it's not a bad idea to travel with kids on holiday while they are young. And now that Covid restrictions are slowly (and FINALLY!) being lifted in 2022, everyone is starting to consider a getaway and contemplating where to go.
Is Spain a good place to visit with kids?
Spain makes for a great family holiday destination, offering something for travellers of all ages and all styles of travel.

Whether you and your family want to experience nature first-hand, encounter a different culture, enjoy some sun at the beach, delight in some delicious Spanish cuisine, or even have an adrenaline rush at an amusement park, there's always something exciting to discover in Spain with kids with its abundance of cultural sites, museums, natural wonders, parks, and unique attractions.

Whether it's your first-time in Spain or you're a regular visitor to the Iberian-peninsula, you're bound to have a good time and discover something new.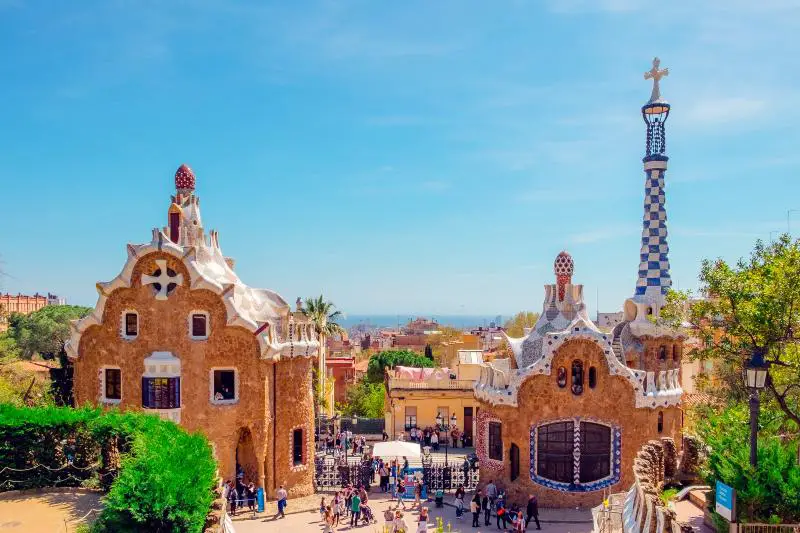 >> Read next:
Spain Family Holidays: The Best Destinations To Visit
What part of Spain is best for kids?
1 | Catalonia
Catalonia is not only about enjoyment, leisure, and fun, but also about immersion into its Mediterranean culture and history.

The region is home to numerous coastal towns that are ideal for active exploring with kids. These towns often include child-friendly beaches that are safe enough to swim in. The coastal region of Costa Brava, in particular, is a favorite family vacation spot throughout the year.

For families in Spain looking for something inland, the countryside and national parks of Catalonia provide exceptional routes with breathtaking views that can be explored on foot or by bike. 

If you want to get off-the-beaten-path, visit Girona's stunning little medieval town, Besalu.

Thought to have been built around the 6th century, this beautiful town perched on top of a mountain is only an hour's drive from Sant Feliu. Exploring this Spanish town with your kids is fun and can be done as a day trip from Barcelona by crossing the unusually curved bridge over the Fluvia River.

Catalonia's capital city, Barcelona, is a must visit and a delight for adults and kids alike.

Spend some quality time with your kids at Parc de la Ciutadella, with its beautiful lake, extravagant fountain, and museums. It's also where you will find the Zoo de Barcelona. Take a stroll along La Rambla. Check out Parc Güell, another beautiful park designed by famous Spanish architect Antoni Gaudi as well as the ever popular La Sagrada Familia. Afterwards relax and take it easy at one of these Barcelona hotels with rooftop pools.

The entertainment resort of PortAventura, located in Tarragona on the Costa Dorada is always a hit with children and teenagers. One of the most visited theme parks in Europe, it features a theme park, a waterpark and Ferrari Land.

There's just so much to do that there's no getting bored.
There's also no getting bored on those long journeys with kids with these:
fun travel questions and road trip trivia
2 | Lanzarote
Lanzarote is famous for its beautiful beaches, and these are the island's biggest drawcard when it comes to family holidays in Spain.

Home to more than 90 beaches, the best thing you can do in Lanzarote is to play and relax at the beach with your kids.

When it comes to this, Punta del Papagayo is highly recommended for its beautiful sandy coves. Meanwhile, in Puerto Calero, your little ones can experience Lanzarote's Submarine Safari, where they will be seated on the floor of the seabed for up to an hour to witness all marine life swimming by.

Take your kids on a fun sailing adventure in Lanzarote.

There are plenty of opportunities to explore on a boat around the island, which is especially enjoyable for your little ones.

After spending some time in the water, it is recommended to make some trips inland, which are bound to be fascinating. The entire island was declared as a Biosphere Reserve by UNESCO, mainly due to its breathtaking volcanic terrain that is often compared to the likes of Bora Bora.

Don't miss a scenic stroll around the Guinate Tropical Park. Located in the north of the island, this little paradise has tropical gardens, waterfalls, and a fantastic collection of birdlife.
Be thrifty with your travel fund with these:
Cheap tropical vacations around the world
3 | Madrid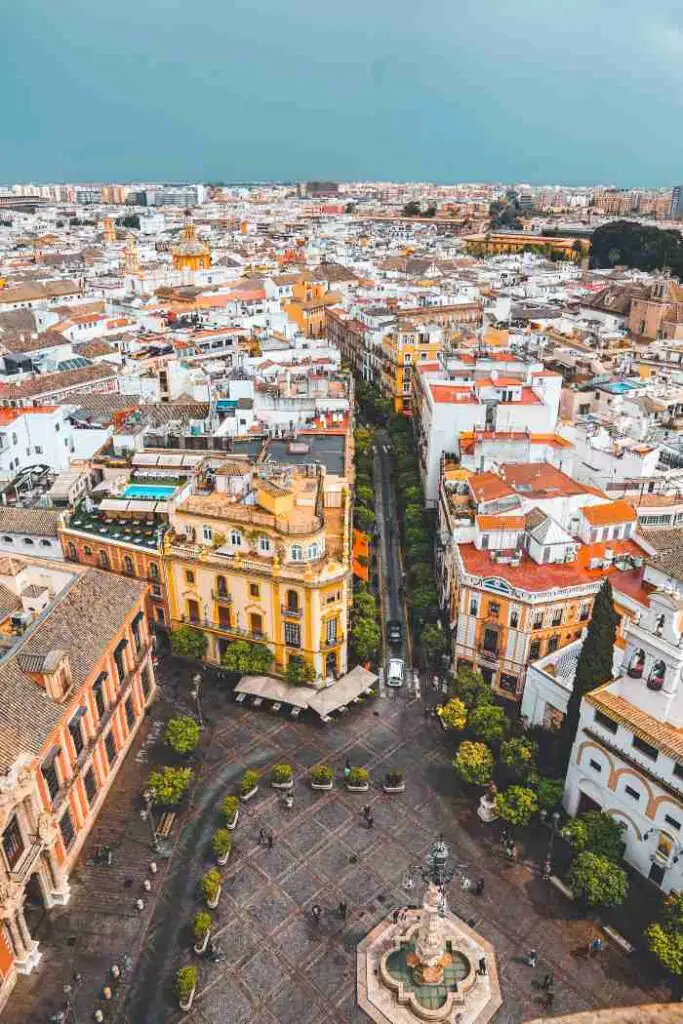 As one of Europe's most popular cities, Madrid has a lot to offer for young families on holiday in Spain.

This eccentric city always has something fun on offer for everyone. It's tough to know where to start in this bustling city, but one recommendation is to discover the city's culture through its food and local markets. The best of these is the historic Mercado de San Miguel with its delicious offerings of Spanish cuisine.

You'll be happy to know that most restaurants and bars in the city are very child-friendly.

In addition to exploring its beautiful historic buildings and museums, highlights of a visit to Madrid include El Retiro Park, Faunia, Plaza Mayor, Prado Museum, and Parque Warner just to name a few.

Take your little ones to Palacio Real, a massive and well-decorated royal palace that houses a large collection of historic books and treasures. Don't miss the opportunity to experience the thrilling 15-min trip through the Teleferico cable car from Paseo del Pintor Rosales towards Casa de Campo, where you will find Parque de Atracciones, Madrid's famous theme park. This excursion is sure to bring a smile or two to your kids faces.

If your little ones are huge football fans, take them on a fun tour of Real Madrid's Santiago Bernabéu stadium where they will have the opportunity to tour the stadium and get a chance to see the players' dressing room, benches, and coaching area.

Madrid is a popular choice in Spain for kids and you will notice other families almost everywhere you go.
Speaking of cuisine, don't miss this list:
the world's most exotic foods
4 | Galicia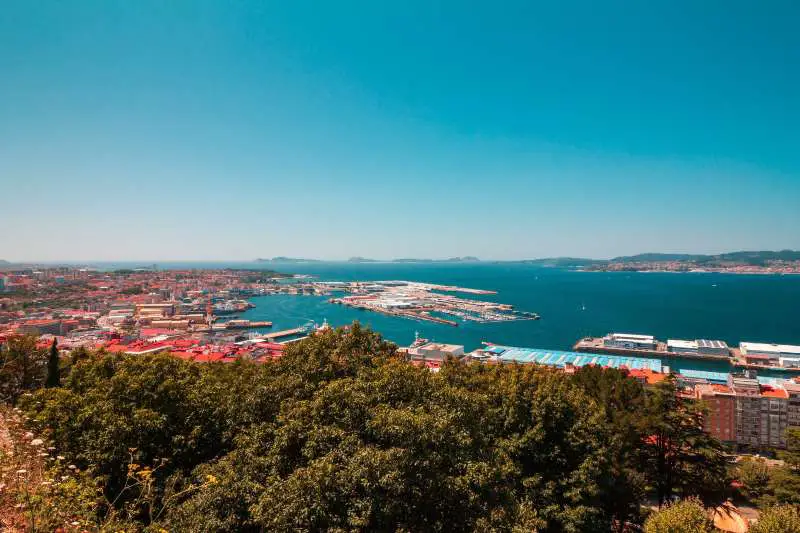 Galicia, a beautiful region along the north-western corner of Spain, is famous for its historic cities, rugged coastlines, and breathtaking green scenery. A haven for nature lovers, the best thing you can do in Galicia with your kids is to take advantage of the numerous outdoor activities that range from hiking to cycling.

If your little ones love going to the beach, Galicia has plenty to offer. It's home to hundreds of fine white sand beaches, many of them perfectly safe for children.

In addition to the beautiful beaches, there are numerous historical sites, museums, and galleries to explore in Galicia. The Santiago de Compostela in particular, a popular pilgrimage site, is a must-visit.

For families who love the outdoors, the best way to enjoy your stay in Galicia is to spend a night (or many) in a tent. You will find excellent camping sites in northern Spain, allowing you and your kids to have a comfortable sleep while being close to nature.

When travelling in Spain with kids, Galicia should not be missed.
Teach your kids how to say:
hi in different languages with this handy guide
5 | Ibiza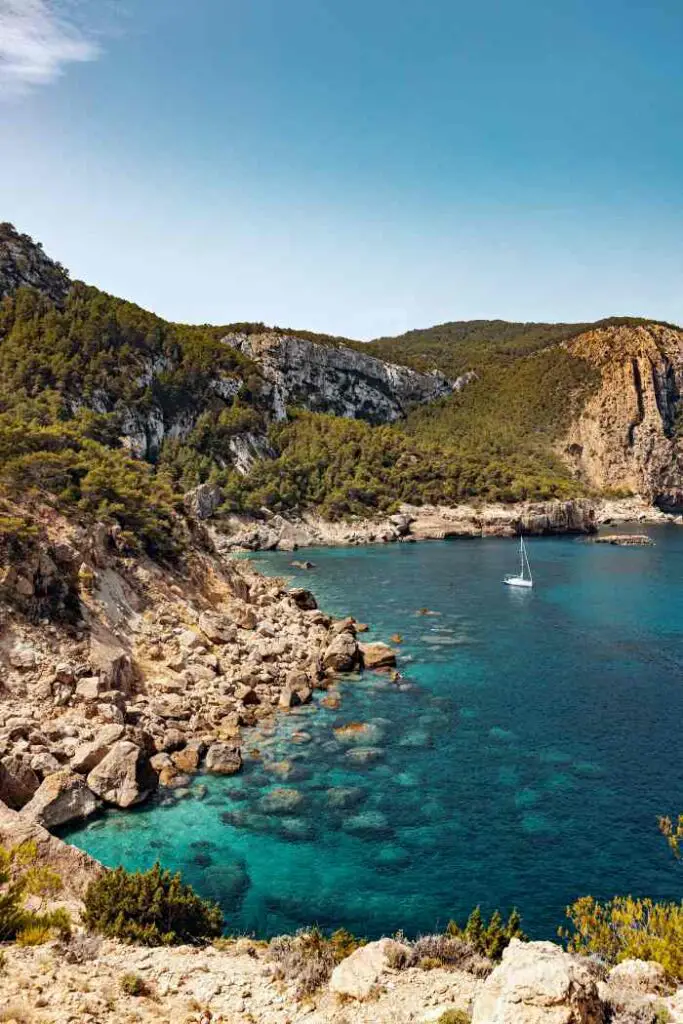 While Ibiza is often presented as the best place in Spain for partying, a place for debauchery and wild parties, it has reinvented itself in recent years, attracting families to Spain looking for tranquillity and fun with their little ones. 

Home to some of the country's most beautiful beaches, Ibiza makes a great choice as a family holiday destination in Spain. Thus, the best thing you can do here is hit the beach with your little swimmers. It is best to visit early in the morning, before the partygoers awaken from an excessive night.

You can also get your hands on water sports activities, from paddle boarding to banana boat rides.

If you prefer more secluded and smaller beaches where you and your kids can play with no distractions, check out Cala Llonga, found on the island's eastern side. The uninhabited island of Es Vedrá is a protected nature reserve with some of the most highly rated sunsets.

On the north of this Spanish island, you'll find the beautiful beaches of Puerto de San Miguel and Portinaz, with both options being ideal for families with small kids.

Make your family holiday in Spain even more memorable by staying at one of the luxurious villas in Ibiza by the sea. With its crystal-clear waters and family-friendly facilities, you can rest assured that your kids will have fun here without worrying about their safety.
>> Must read: Check out this list of
the best tropical family vacations in the world
---
This list of Spanish family holiday destinations is by no means exhaustive. However, it does give you some options when deciding where to go in Spain with kids. The benefits of travelling with kids is immeasurable and should be made a priority. Always remember to travel responsibly.

Don't forget to check out this list of the best places to visit in Spain for first-timers.
Any questions, let me know.
Have a great time in Spain.
Adiós!
Rai