Nightlife in Spain >> The Best Party Cities in Spain for Buzzing Nightlife
When it comes to holidays, Spain definitely has it all – from incredible landscapes to stunning beaches, world-famous cuisine, fantastic museums, striking architecture, and a rich history. Not to mention, the nightlife in Spain is second to none. As one of the largest countries in Europe, you'll find that Spain is as charming as it is varied. So, if you have not been to Spain yet, now is the time to visit, to party, and to have a ball of a time.
Spain is a popular and favourite destination for millions of tourists looking to experience its sunny climate, diverse landscapes, enticing attractions, delicious cuisine, and rich culture. It is also a top spot in the world for a good night out.
The best Spain nightlife destinations offer the opportunity to party the night away in open-air beach clubs, lively bars, pool parties, and during street festivals. There's just no limit to the level of all that is devoted to the pursuit of pleasure here.
 Read on to discover some of the best party cities in Spain for buzzing nightlife.
>> Read next:
Spain's Best Nightlife Destinations
What part of Spain is best for amazing nightlife and partying?
Which city in Spain has the best nightlife?
1 | Ibiza
Ibiza is the most popular of all the Balearic Islands and is a must-visit on your holiday to Spain for nightlife. Often considered the best place in Spain to party, Ibiza attracts people from all over the world looking to indulge at its numerous beach clubs, boat parties, disco buses, bars, and wild pool parties.

During the day, you can go beach bumming at places like Cala Salada and Cala Comte or wander through its centuries-old structures, such as the Dalt Vila. Of course, when the sun goes down, make your way to Ibiza's world famous nightclubs and bars. 
While the chic clubs in Ibiza are scattered across the island, the best areas for clubbing are Pacha and Playa d'en Bossa. The biggest cost on the island is the club entry, sometimes going as high as €80. So if you're thinking about travelling through Ibiza on a budget you should think carefully about where you choose to party in this legendary night clubbing centre of the world. 
While exploring the party capital of Europe, be sure to check out the variety of bars and restaurants that line the town's quaint streets. Many venues create a special vibe for every event they host.
If you want to spend most of your time relaxing at the beach, after a crazy night out in Ibiza, head to Cala Comte. This beautiful beach, located about 15 miles from Ibiza Town, is known for its long swath of powdery white sands. With its warm waves and fine sands, this beach will easily become your favourite hangout spot on the island. 
If you want to go for a stroll, check out Dalt Vila, a beautiful town established as a UNESCO World Heritage Site in 1999. Here, you'll find Catedral de Eivissa, which features Catalan Gothic style architecture and from where you can enjoy magnificent views of the island.
>> Speaking of islands, check out this list of
cheap islands to visit around the world
2 | Barcelona
Definitely one of Europe's most beautiful cities, Barcelona is the best beachside party destination in Spain and a must visit on your holiday in this part of the world. The lively city caters to different types of travellers, from honeymooners to beach lovers, foodies, art enthusiasts, families, and of course, the partygoers. 
Whatever you are looking for in a holiday, you will find it in Barcelona.
For a taste of Barcelona's bustling nightlife scene in Spain, head to Las Ramblas. It's a pedestrian-friendly pathway lined with bars and clubs. During the day, this area is busy with tourists perusing the souvenir stalls and shops and cheering on street performers and buskers.
Barcelona has a rich history, as seen in its iconic architectural treasures, from Roman temples to Gaudi's exceptional works. There's a buzzing culture of art and creativity in every square and street. 
Barri Gòtic, or "Gothic Quarter", is the oldest part of the city. Considering its location, which is right next to the city centre, it's one of the liveliest areas of Barcelona to explore. It's home to beautiful, Roman-era architecture, such as the Placa de la Catedral. If you're not just in town to party, there are plenty of business events to look forward to, such as the MICE event in Barcelona. 
A plethora of chic beach clubs, street fiestas, pumping bars, boat parties, and music festivals makes Barcelona one of the best party cities in Spain.
>> Speaking of foodies, don't miss this list:
the most exotic foods in the world
3 | Valencia
The port city of Valencia, found on Spain's southeastern coast, is home to sandy beaches, futuristic architecture, unique cuisine, and the City of Arts and Sciences. This 2,000-year-old city with its quirky festivals, unusual museums, and vibrant nightlife is certainly one of the best party cities in Spain.
The third largest Spanish city has plenty to offer anyone, especially those looking to have a good time during a weekend in Valencia. Offering one of the liveliest party scenes in Spain, there's no shortage of summer terraces and massive nightclubs throughout the city.
The most famed Spanish nightlife area is found in the northeastern part of the old town of El Carmen. Here you will find an abundance of cafes, bars, and nightclubs, many of which are open past dawn. The good climate and Mediterranean lifestyle means that the party scene lasts all year, with exhilarating festivals occurring all year-round.
In-between all that partying, don't miss a visit to the Valencia Cathedral, the Central Market, the Old Town, and the City of Arts and Sciences.
>> Here are 50 unique creative travel words
to describe your love for travel
4 | Madrid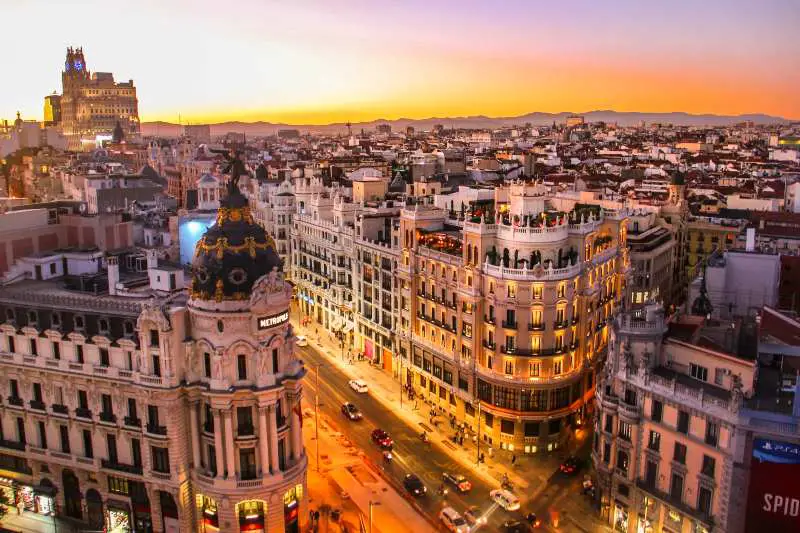 Madrid is a beautiful city filled with fantastic things to explore. The Spanish capital is also bursting with life and passion, as seen on its busy streets. Renowned for its nightlife in Spain with its trendy bars and out-of-the-ordinary nightclubs, Madrid is the tops choice for a fun party weekend.
Despite being a modern city with many skyscrapers dotting its streets, Madrid has the highest number of trees per inhabitant of any city in Europe. This means that you are never more than a 15-minute away from a park or green space. Even its central railway station is home to a massive indoor garden with a hundred different species of plants.
To the east of central Madrid, you'll find El Retiro Park, a sprawling park filled with beautiful gardens, lakes, and playgrounds. Rent a rowboat and paddle your way towards Palacio de Cristal, which holds regular art exhibits. Another museum you should not miss in Madrid is the elegant Prado Museum, which contains more than 8,000 paintings and hundreds of interesting sculptures. 
After a day of exploring the city, make your way to Mercado de San Miguel, a bustling market built from beautiful ornate glasses and a popular stop for tourists. Here, you can shop for some wine, grab ready-to-eat tapas for snacks, or pick up some souvenirs.
At night, head to Huertas, one of the most vibrant parts of the city. This neighbourhood in Madrid's Literary Quarter is buzzing with bars, clubs, and restaurants, and offers one of the most exciting nightlife options in Madrid. Other areas to go out in Madrid include Malasaña, Chueca, Barrio de las Letras, and La Latina.
>> Here's how to say
good night in different languages
5 | Seville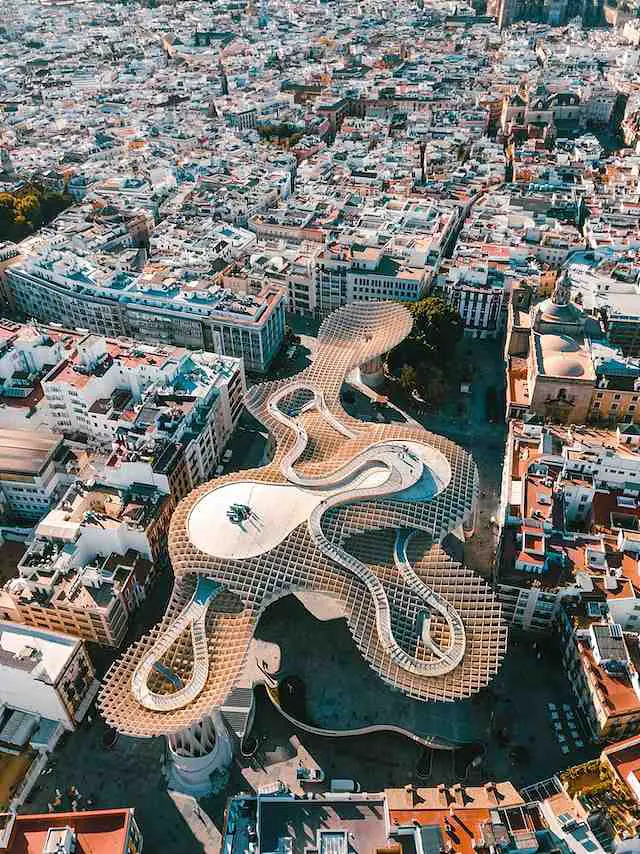 Seville, the largest city in Southern Spain, is more than just flamenco dancing and architectural designs. One of the hottest cities in Europe, Seville comes alive at night as a top contender for the best party cities in Spain.
Do as the locals do and hop from bar to bar along Calle Betis. This Tirana neighbourhood encompasses a popular strip of bars with a variety of different music styles and partying atmosphere. Bar-hopping in Seville usually starts around 8:30 pm, accompanied with tapas and a glass of well-chilled fino or manzanilla sherry.
The most popular plaza in the city is Alameda De Hercules. This central spot for social gatherings is always full of young people that are enjoying the bars and dance clubs.
You should know that one of the best ways to really experience this Andalusian city and all that it has to offer is visit one of the 3,000 tapas bas scattered throughout. Each tapas bar has its own unique offering.
In addition to dancing all night at a club, other things to do in Seville at night include indulging in delicious tapas, attending a flamenco show, hopping on the La Noria de Sevilla Ferris Wheel, and checking out the Metropol Parasol rooftops for the best night views. 
During the day, you should check out the Royal Alcázar of Seville, El Rinconcillo, Cathedral and La Giralda. You also don't want to miss the opportunity to take a cruise along the River Guadalquivir at night.
>> Read next:
The best short quotes and travelling
6 | Mallorca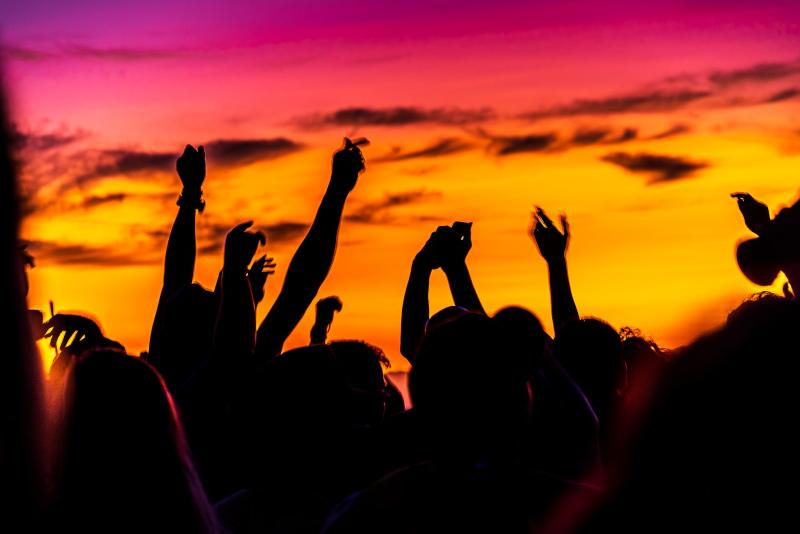 When you marvel at Mallorca's glistening coves, calm and inviting waters, jagged limestone peaks, and long stretches of golden sand beaches, you'll agree that this island in Spain is hard to resist. This Balearic Island is home to numerous cultural treasures, including subterranean lakes and gothic castles, giving you plenty to explore.
On top of that, Mallorca offers a vibrant social scene, a wide choice of leisure and entertainment, and some of the most acclaimed best nightlife in Spain.
The best nightlife on Mallorca can be found in Magaluf, Palma Nova, Santa Ponsa, S'Arenal, and Playa de Palma. The former is also where you will find some of the most wildest beach resorts on the island. 
Palma de Mallorca, with its thriving night locale, is certainly one of the best party cities in Spain. Many clubs stay open until dawn in the major Spanish nightlife zones that include Passeo Marítimo, Darsena de Ca'n Barbarà, and La Llotja.
One of the best things to do in Mallorca, to take a breather from all that partying, is to visit its exceptional beaches, lapped by crystal clear turquoise waters. You'll find powdery white sands ringed by dramatic cliffs on the west. Up north, you'll discover pine-specked bays, while in the east lies deserted coves. Away from the coast, the rugged limestone cliffs of Serra de Tramuntana are ideal to explore on hikes. Your hike will also take you through stunning olive groves, and vineyards.
Unlike the other islands in the Balearic, Mallorca also has a more laidback charm. Puerto Pollensa, a small town in the northern part of the island, is nice and quiet and a great base for a relaxing holiday in Mallorca. You will also find villas in Puerto Pollensa that are spacious enough to accommodate families and groups of friends.
>> Must read: Check out this list of
best beach tropical songs to add to your summer playlist
7 | Alicante
Next up on this list of the best party cities in Spain is the port city of Alicante. Found on Spain's southeastern Costa Blanca, Alicante is renowned for its massive public beaches, pleasant climate, beautiful setting in a sweeping bay, and as a party town.
This popular resort destination attracts plenty of international travellers that are looking to get a taste of the best nightlife in Spain. This Mediterranean city offers the ideal mix of action and relaxation with a variety of nightclubs, bars, and clubs dotted around the city to satisfy all tastes.
The Old District of El Barrio Antiguo is certainly one of the liveliest areas in Alicante for a good night out. Its narrow lanes are filled with trendy cafés, fancy restaurants, exuberant bars and pubs, and late-night clubs. As an additional option, the port of Alicante located at the foot of Santa Bárbara Castle, boasts a number of nightclubs, restaurants, and a casino.
The best things to do in Alicante after dark include a sunset boat cruise, a stroll along Avenida Costa Blanca and Plaça Gabriel Miró, catch a show at Teatro Principal de Alicante, and Sala Clan Cabaret.
---
No matter where you decide on going, I hope you have a blast in Spain nightlife. Don't miss this list of the best places to visit in Spain.
Adiós!
Rai