35 [Essential] South Africa Travel Tips for Your First Trip in 2023
Oh hey traveler… You've read my 20 reasons why you should travel to South Africa, and are now planning your very first trip to the tip of Africa.
Yeeaaaah!
Today you get to find out my best travel tips to South Africa in preparation for your adventure, on arrival at the airport and when travelling through the country. This article will ensure you are well-informed and well-prepared for that trip of a lifetime.
Read on to discover my essential South Africa tips worth knowing before you go ⇓
Reading time: 8 minutes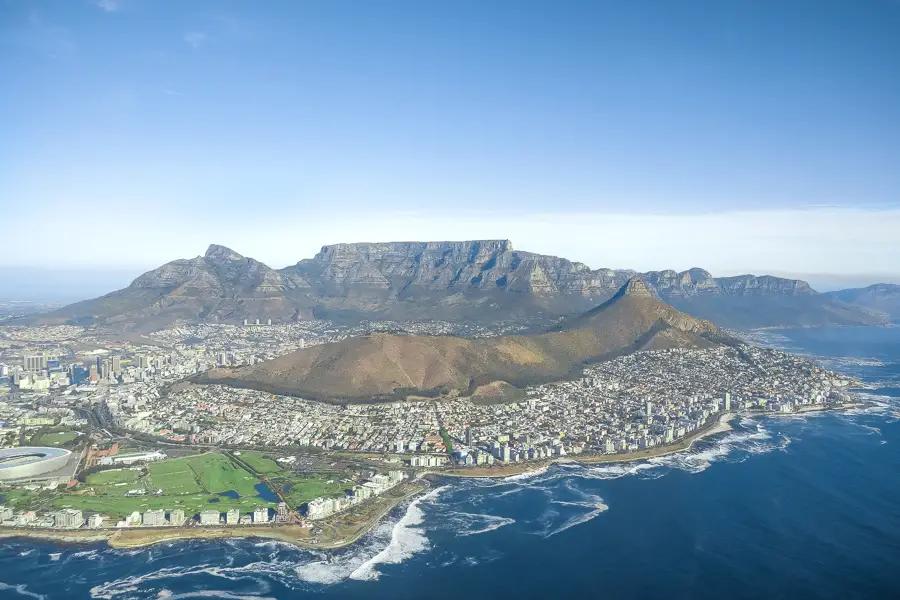 South Africa is often referred to as a rainbow nation with a melting pot of diverse people, languages, and African and Colonial cultures. This is location dependent somewhat, but you will fit in no matter the language you speak, the clothes you wear, or the colour of your skin.
A trip to South Africa should be on the bucket list of every intrepid traveler. The country at the tip of Africa welcomes thousands of visitors each year looking to experience its diversity, its beauty, its landmark attractions, and its endless possibilities for adventure.
You often hear visitors saying, "I wish I had known …"
What follows is my travel guide and tips for visitors planning on traveling to South Africa for the first time.
Whether you're going on a safari, planning a road trip along the coast, or visiting the lively cities of Cape Town, Johannesburg, and Durban, I've got you covered ↓
Useful South Africa Travel Tips
Before I continue, note that I don't think you have to know everything before you arrive. Part of the pleasure and gratification of travel is discovering and exploring the unknown without any preconceived ideas or expectations.
It is good to be prepared, but leave some revelations and encounters for the actual journey.
>> Read next:
The best places to visit in South Africa
If you're looking for more travel preparation tips, check out this biggie about
what to know before travelling to Egypt.
To help you prepare you for the unexpected and to arrange a stress-free trip, here are my top tips for your first trip to South Africa!
Let's get into it. First up….
Before Travelling to South Africa: Tips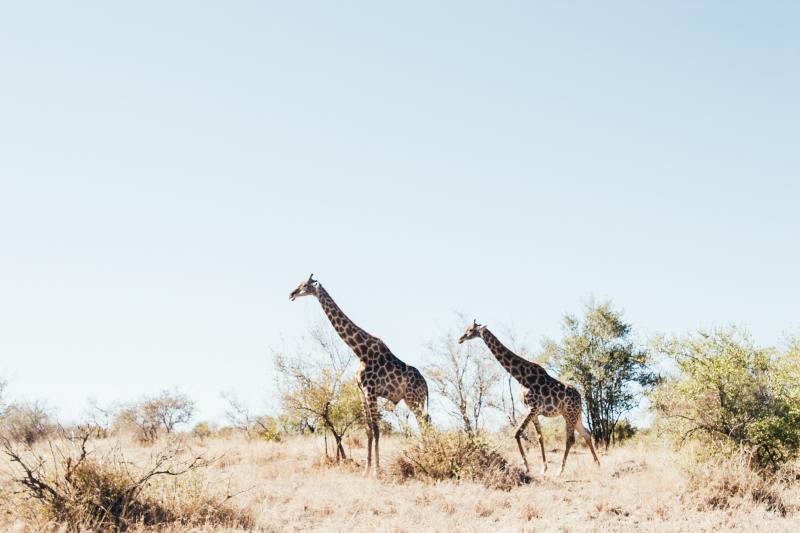 Planning a trip to South Africa:
It is worth having, in advance, a practical list of what to expect and know before travelling to and on arrival in South Africa. I know you're wondering:
IS SOUTH AFRICA SAFE?
This is a question I get asked a lot. "Yeah, but is South Africa as a country a safe destination?"
Yes, within reason and with precaution.
Safety is a major concern of first-time visitors to South Africa. Although the country has a high crime rate and crime is an issue, the majority of incidents occur in areas that are away from the usual tourist trail and so the risk to tourists is low.
It is imperative to use common sense and to always be aware of your surroundings. It is also helpful to know which actions and places to avoid to stay safe in South Africa. With proper precaution and preparation, many problems can be avoided.
How to remain safe in South Africa as a traveller:
— Do blend in
To stay safe avoid looking like a tourist.
— Avoid ostentatious displays
of expensive possessions such as jewellery, cameras, mobile phones and other valuables.
— Do not keep any items unattended…
like you may do so back home.
Store valuables (including passports) in the safety deposit box of your accommodation.
Keep huge camera equipment, handbags, phone and other valuable belongings out of view to avoid attracting any unwanted attention.
— Better safe than sorry
As a preventative measure and common caution, remember to keep your car doors locked at all times.
— Pay attention to your location and surroundings
as you would in every major city around the world
— Know where you are going before you head off
particularly at night
— Do not put any valuables in suitcases
Carry all valuables with you in hand luggage as opposed to leaving in the checked luggage. I hear things are better now, but Johannesburg airport, in particular, had a bad reputation for things going missing from luggage.
>> Related reading:
The safest African countries in 2023 ranked + essential safety tips when in Africa
WEATHER IN SOUTH AFRICA
The Best Time to Visit
South Africa experiences a sub-tropical temperate climate that is warm and generally dry.

The weather is pleasant and sunny for most of the year. Winters (June – August) are mild with snowfall in the mountainous regions.
Check the weather before arrival in South Africa and make a note of the season.
Many visitors incorrectly think that it's constantly hot, this being Africa after all. No, there are district seasons each with their own climate.
The Western Cape, including Cape Town, receives most of its rainfall during winter, so it's best to travel here outside of this period. On the flip side, when it is hot, you can easily get sunburnt. So pack some sunscreen.
Seasons:
Summer – December to February
Autumn – March to May
Winter – June to August
Spring – September to November
AVOID: if at all possible, avoid visiting South Africa during the peak summer months of December – February.

You will have to put up with inflated prices and also enlarged crowds as both international and local visitors take a break in the holiday season. You will also want to avoid school holiday periods that include mid-June to mid-July.
HEALTH REQUIREMENTS: VACCINATIONS
— Malaria tablets are advisable should you be travelling within a malaria region in malaria season.
— Currently, no vaccinations are required when visiting South Africa, however, proof of yellow fever vaccinations on arrival are needed if you travel through a country with a risk of yellow fever.
Travel Tip: Don't forget to pack some insect repellant that is essential in helping to ward off mosquitoes and other insects.
[Covid19]: Travelling to South Africa
All visitors to South Africa are expected to follow the rules set out by the government. These include following social distancing in public spaces, regular washing or sanitizing of hands, and a compulsory wearing of masks.
In addition to this, all international travellers arriving at the designated airports will be required to provide a negative COVID-19 test result, recognized by the World Health Organization, that was obtained less than 72 hours from the time of departure.
Failing to submit a negative COVID-19 test result, will lead to an antigen test being conducted on arrival at own cost. Testing positive for COVID-19 will result in compulsory isolation at own cost, for a period of ten days.
❗ Update:
All of South Africa's COVID-19 entry restrictions have been lifted on June 22, 2022.

As a result:

· No proof of negative pre-departure COVID-19 test results are required.
· No proof of vaccination is required to enter South Africa.

Yeaahhhh!
SOUTH AFRICA PACKING LIST
Don't overpack.
This common mistake should be avoided.
Be sure to leave some room space in the luggage for souvenirs and other stuff you will come across. South Africa is a relatively affordable vacation for visitors and you will want to make purchases along the way.
What To Wear
Bring a mix of stylish and old clothes. You will have use for both depending on your activity or occasion.
Most hotels and game lodges offer an extremely quick laundry turnaround, often a same-day service, at additional services. It is not necessary to bring a separate change of clothing for each day and evening. I would recommended that you keep luggage to a minimum for your own comfort and ease of transport, especially if you are using light aircraft transfers.
Summer
Bring clothes that are lightweight, cool, and comfortable made of a natural, "breathable" fabric. Summer temperatures can reach well into the 30 – 40 degree Celsius range in some areas. Definitely bring a swimming costume and possibly an umbrella or raincoat as this is when most of the country gets its rain.
Winter
The winters are generally mild, but there are periods when a cold front makes an appearance, so be prepared with a warm jacket, fleece or sweater. Cape Town gets its rain during the winter season so it's recommended to bring rain gear.
General
— Always bring a hat, sunglasses and sunscreen as the sun can be strong even in the winter months.
— Walking shoes are a good idea all year-round.
— Some establishments stipulate smart casual and a collard-shirt and trousers or slacks, a blouse and skirt is needed.
— For game viewing, a couple of lightweight, khaki or neutral-toned items will be useful. A scarf and hat for the dust and heat is recommended.
— Binoculars
— Camera and accessories
— Personal toiletries, lip balm and insect repellent
Wide variety of shopping
Don't dread if you forget to pack something.
Great shopping malls are dotted throughout the country, ensuring you'll find what you need.
ACCOMMODATION OPTIONS
You will find a variety of accommodation options available, from world-class hotels and safari lodges to guesthouses, self-catering apartments, and backpacker lodges.

The accommodation you choose will be entirely based on your budget, purpose of travel, and itinerary within South Africa.
If travelling during the peak season of November – January, it is important to book your accommodation in advance to get first pick and the best rates.
SOUTH AFRICA IS A DEVELOPED COUNTRY
No, you won't find wild animals roaming the streets, according to a popular misconception.
What you will find is everything from world-class shopping centres, paved roads, and highways to gourmet restaurants, farmers' markets, and museums here.
While some villages that border animal reserves have to deal with the occasional predator stalking their domestic cattle, you won't spot any wild animals outside the game reserves.
Did you know: South Africa does not have one capital city, but three. Pretoria is the executive capital, Cape Town is the legislative capital, while Bloemfontein is the judicial capital.
TRAVEL INSURANCE
Do You Need?
I've said it before, South Africa certainly is one of the adventure capitals of the world. An adventure-traveler's delight. You can swim with sharks, jump off the highest commercial bungee in the world, go on epic hikes, or paraglide off mountains.
If you're planning on getting your adventure on during your travels in South Africa, do make sure that yourtravel insurance covers extreme sports activities.
You'll also need general comprehensive travel insurance. With this country in Africa being a relatively far destination for most visitors, it is always a good idea to make sure you're covered for any flight cancellations and unwanted trips to the hospital.
South Africa Travel Tips On Arrival at the Airport 
TRAVEL PASSPORT
Entry and Exit Requirements
Make sure to have at least two blank pages available in your passport should you require a visa to travel to South Africa. Otherwise one blank page is sufficient, even though only half a page is needed for the stamp at immigration.
Your passport must be valid for at least 6 months after the date of departure from South Africa.
SOUTH AFRICA VISA REQUIREMENTS
You may need a visa to enter South Africa, depending on your nationality.

Citizens of 48 countries, including Canada, USA, Australia, Ireland, and the UK, can enter South Africa for tourism for up to 90 days, while passport holders from an additional 28 countries can spend up to 30 days visa-free.
All other travellers and foreign nationals need a visa to enter.

Apply in person in the country of your ordinary residence or citizenship from a South African Embassy or Consulate. A system is in the process of implementing the online tourist eVisa application that will make it easier and faster to get a travel visa arranged before the trip.
No extension is available on tourism visas.
MONEY MATTERS IN SOUTH AFRICA
The currency is the Rand, which is divided into 100 cents.
There are R200, R100, R50, R20 and R10 notes.
Coins come in R5, R2, R1, 50c, 20c, 10c and 5c.
Automatic teller machines (ATM) are situated in every mall and outside most banks in towns and cities, operating 24 hours a day.
Always advise your bank of our intention of travelling outside of the country so that your purchases are not blocked while abroad.
Credit Cards
All major international credit cards such as MasterCard, American Express, Diners Club and Visa are widely accepted. You can't purchase fuel with a credit card but you can pay road tolls with MasterCard or Visa.
In some small towns and smaller shops, you may find you'll need to use cash. You will also need cash for tips.
I recommend withdrawing cash from the ATM when you arrive. You will get a better exchange rate from the machines when compared to using a currency exchange service at the airport.
There are plenty of ATM's around so just take out as much as you think you may need for a few days, rather than carrying large amounts of cash.
Current exchange rate: 1 ZAR = 0,066 USD
IS SOUTH AFRICA CHEAP
How to save money
South Africa is an affordable destination, particularly when visiting from a country with a stronger currency exchange. Nevertheless, here are some ways to save money while travelling through the country:
Visit South Africa during the shoulder or off-peak season

This means planning a trip to South Africa in Autumn (March to May) or Spring (September – November). The weather is pleasant and costs are not inflated.


A great way to get around South Africa on a budget over longer distances is by using the bus.

My recommendation for a reliable, efficient company: Greyhound. They have an extensive long-distance network or routes across the country.


Choose outdoor activities that are free or cost little to nothing.

Hiking is a particularly good option and the abundance of routes will delight you.
Choose from Lion's Head or Table Mountain in Cape Town to the Fanie Botha Trail in Mpumalanga and the Drakensberg Grand Traverse in Kwa Zulu Natal to Wild Coast Hike in the Eastern Cape. The options are almost endless.


Include camping

There are variety of well-maintained, affordable campsites throughout South Africa, from Tsitsikamma National Park to Kruger National Park and a handful in-between.


Is South Africa Africa's wealthiest country?
Check out the full list here.
TRAVELLING WITH CHILDREN
All minors require the consent of their parents when travelling into or out of South Africa.
From 1 June 2015, parents or guardians travelling with children under the age of 18 will need to carry and yield on request an unabridged birth certificate along with a valid travel document.
There are additional settings for minors travelling with only one parent or unaccompanied. These rules should be checked confirmed prior to arrival in South Africa.
Although no longer compulsory as of December 2018, South Africa immigration officers still reserve the right to request a copy at their individual discretion.
BAGGAGE RESTRICTIONS
Do take note of the following baggage restrictions applied at OR Tambo International Airport:
Only regular-shaped bags will be allowed to be checked in. This means that the bags must have at least one flat surface to be accepted.
Round or irregular-shaped bags will not be allowed.
Bags with longs straps will not be allowed.
Passengers who try to check in bags that don't conform to these rules will have the option of having their baggage wrapped with one flat side at airport-approved baggage wrapping stations.
AIRPORT CUSTOM ALLOWANCES
Currently the following duty-free allowance applies per person:
200 cigarettes, 250 grams of tobacco and 20 cigars, two litres of wine, one litre of other alcoholic beverages, , 50 ml of perfume and 250 ml of eau de toilette. Also, gifts, souvenirs and all other goods to the value of R 500.00. No person under 18 is entitled to the alcohol or tobacco allowance. Duty is levied at 20% thereafter.
Tax Value Added Tax (VAT)
Tax Value Added Tax (VAT) of 15% is levied in South Africa.
International travelers taking goods out of South Africa are able to reclaim the VAT that they paid on these goods. Reclaiming VAT is only applicable for goods that you are able to produce at the airport and not for any services whatsoever. When purchasing your products you should request a tax invoice.
VAT Reclaim Offices are found at Johannesburg, Durban and Cape Town Airports. Before departing, visit the customs official offices where your invoices and goods purchased will be inspected. Once your invoices have been approved and stamped, the VAT Reclaim Office will refund you the appropriate amount.
MOBILE SERVICE IN SOUTH AFRICA
Mobile data connection
If your phone is unlocked, you can purchase a local pay-as-you-go SIM card from one of the many vendors around the country. The big four network operators in South Africa are Vodacom, Cell C, MTN, and Telkom.
You can also get a SIM card at the airport on arrival, but it's a usually more expensive.

You do need to show identity, such as passport, and address/proof of where you're staying, in order for the card to be activated.
You can get data bundles that will help you stay connected as well as airtime for any phone calls you need to make. Do note that data costs are relatively high, so save all the browsing and downloading for when you're able to connect to free wifi. Also, internet speeds are not the greatest, for the most part. But, good enough to get things done.
Mobile Phone Coverage
Cellphone coverage and network availability is extensive and easy to access. This means you're not going to be unplugged from the outside world or family and friends back home while travelling in South Africa.
However, it is worth noting that many remote areas, don't have cellular reception or internet connection.
The international dialling code for South Africa is 27.

Emergency numbers: 112 for any emergency from a cell phone, 10111 for police response, 10177 for ambulance response.
Tips when Travelling through South Africa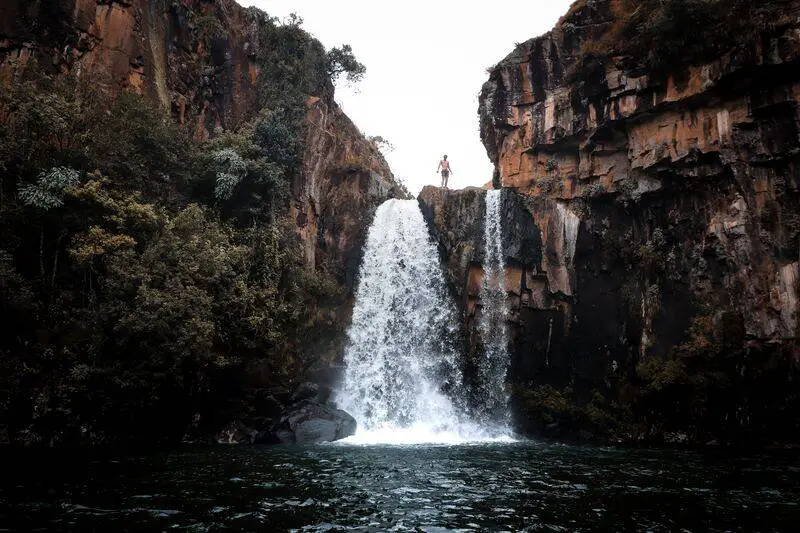 ELECTRICITY SUPPLY
Power Adaptor
The South African electricity supply is 220/230 volts with sockets accepting either two-pin or three-pin rounded plugs. Hotels often have 110 volt sockets for electric razors and a USB socket for other electronic items.
A travel (power plug) adaptor will be needed for the South African round 3-pin plug.
TIPPING ETIQUETTE IN SOUTH AFRICA
Whilst tipping is certainly not obligatory, the amount of the gratuity should express the degree of satisfaction that you have obtained. Tipping 10 – 15% of the service fee is common practice (e.g. restaurant bills, taxi fares etc.)
The above are merely guidelines and you should be comfortable with the gratuity you give. On safari it is customary to tip your guide and tracker, and this is variable based on the length of your stay, group size, experience, service, etc.
Remember, even a little (a couple rands) goes a long way.
CAN YOU DRINK THE WATER
Testing and treatment of the tap water is up to general standards and as a result it is perfectly safe and good to drink straight from the tap.
Remember to bring a reusable water bottle and fill it up throughout the day.
You don't have to worry about buying bottles of water while travelling in South Africa. Bottled water can be used as an individual preference or when in areas where the mineral content is higher than normal. This could happen, for example, when staying at a safari lodge, but the accommodation will be able to advice in this regard. These remote locations when on game drives often have a water filtration system in place to make the water drinkable.
Water shortages: There have been water restrictions throughout the country in recent years and there were real fears that Cape Town would run out of water in 2018. The situation has drastically improved since, but even if water seems plentiful, please don't waste it.
GETTING AROUND SOUTH AFRICA
Public transport is certainly not up to standard and there isn't much of a system in place.
However, travelling around South Africa is possible by air, road, and rail.
It is recommended to use Uber or Bolt for shorter trips and to get around in the major cities. This service is convenient, practical, and cheaper than metered taxis. Background checks are done on the drivers to make sure their driver's licenses are real.
There is also the Gautrain rapid transit railway system in Gauteng Province which links Johannesburg, Pretoria, Ekhuruleni and OR Tambo International Airport.
Another means of getting around South Africa are luxury inter-city bus services such as Greyhound and Trans-Lux.
DRIVING IN SOUTH AFRICA
Car rentals are legit
Another worthwhile recommendation is to hire a car to get around.
Having a car is the most viable way of seeing the region. It makes it convenient and easy to explore the country, whether it be along the Garden Route, through the Drakensberg mountains, or a self-drive safari in the Kruger National Park.
A couple things to note about driving in South Africa:

— Driving is on the left-hand side of the road.
— Keep in mind that the speed limit on major motorways is 120km/h (75mph).
— Do take note in preparation and implementation, that distances take longer to drive than Google Maps suggests.
— A valid international driver's licence is required.
— Wearing seat belts is compulsory and cellphones can only be used 'hands free'.
— Most global car hire firms have branches in South Africa
— When renting a car: get full insurance protection, be vigilant of speed drivers, and keep nothing of value in the vehicle (or keep it in the boot, if you must).
— Manual/stick shift drive cars are particularly common in Southern Africa. If you are not comfortable with manual drive, ensure you select an automatic drive car when renting.
FUEL STATIONS: GARAGES
The fuel stations (called garages) are not self-service like in some parts of the world, but are staffed by attendants who will fill up your car for you. Here you will also be asked if you want your windscreen washed, tyre pressure checked, oil and water replenished.
It's polite and customary to tip the attendant a couple rands for their service. Even a small amount goes a long way and is always appreciated.
CAR GUARDS
Parking attendants
Often, wherever you park, be it outside restaurants, at the beach, supermarket, amongst others, will find young men offering to watch over your car and protect it from break-ins while you're away, in exchange for some payment (a few rand) on your return.
Some of these car watchers are officially hired by the venue and some are young unemployed guys just trying to earn some money.
STOPPING AT TRAFFIC LIGHTS
Speaking of traffic lights, don't be surprised to see guys selling all sorts of items at busy intersections. These items range from newspapers to toys, bags, and electronic accessories, among others.
Apart from selling items, you will also find some guys begging, collecting rubbish or handing out flyers. I politely decline if not interested.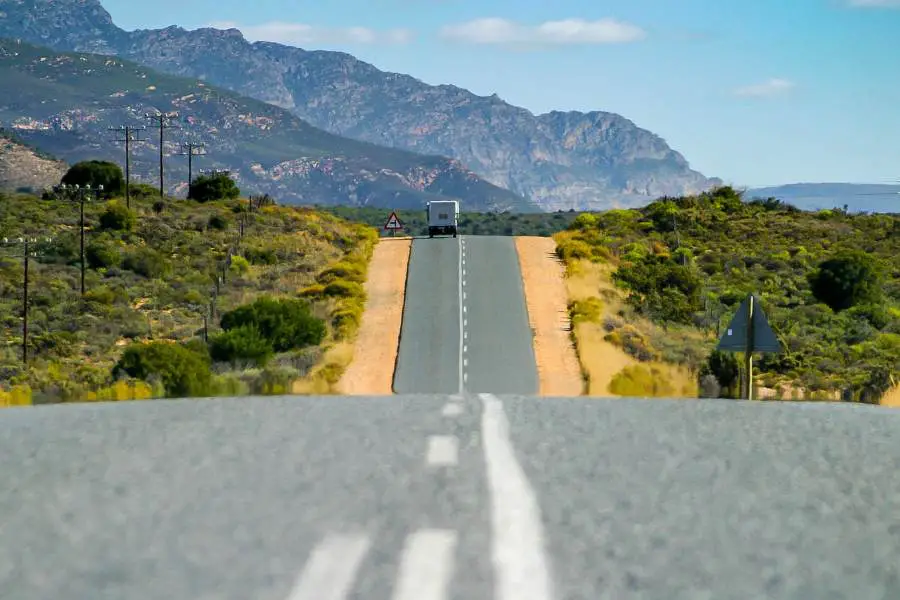 PEOPLE OF SOUTH AFRICA
People are generally friendly, willing to help should the need arise, and excited to share their stories and culture with you.
Don't let the misconstructions and impressions of the apartheid days make you think otherwise.
Men generally greet each other with a handshake, while women greet with a kiss on the cheek. If you're not sure, a handshake is a safe bet.
LANGUAGE IN SOUTH AFRICA
There are 11 officially recognised languages, most of which are indigenous to the country.
English is spoken everywhere you go so it is fairly easy to communicate as you go around. English is the language of the cities, of commerce and banking, of government and official documents. All the road signs and official forms are in English and service staff will speak English.
Official languages: Afrikaans, English, Ndebele, Northern Sotho, Sotho, SiSwati, Tsonga, Tswana, Venda, Xhosa, and Zulu!
>> Related reading:
Learn how to say hello and thank you in South Africa and around the world here.
LOCAL PHRASES
In South Africa, roundabouts are called circles and traffic lights are referred to as robots!
So, don't be surprised if you're told to continue past the circle and turn left at the first robot.
Howzit is a common greeting that is used instead of hi or how are you while lekker is an Afrikaans word that is now mainstream, meaning nice, awesome, or good.
SOUTH AFRICA TIME
Time zone: South African Standard Time is Greenwich Mean Time GMT + 2 hours.
Central European Winter Time +1 , and Eastern Standard Winter Time +7.
The country does not change its clocks during the year, and there are no regional variations within the country.
Speaking of time, apart from Johannesburg, South Africa operates on a laidback, slow pace. This is the wonderfully slow South African way, as rarely are things on time. Embrace it as you'll be back home and rushing around before you know it.
Also, locals tend to eat dinner earlier in the evening than the rest of the world average. On the same note, attractions tend to close earlier than the rest of the world average. Take note of this when planning.
WHAT IS THE FOOD LIKE IN SOUTH AFRICA
A trip to South Africa is guaranteed to encompass good food as the country boasts an amazing variety of restaurants from fine dining to casual eateries.
The vast number of supermarkets are also stocked with a wide range of produce, making self-catering simple.
>>Related reading:
Crazy weird foods around the world
(including mopani worms in South Africa) Full details HERE
The ever popular braai
The country is big on meat. "Braais" the Afrikaans word for grilled meat, comparable to a BBQ is insanely popular all over. Any social gathering is bound to have a braai going on.
Confession: I am not a fan of the braai, in the least. I know, what kind of local am I?
Other popular dishes to try include chakalaka, potjiekos, malva pudding, bobotie, mealie pap, bunny chow, melktert, and the ever popular biltong.

Dining out
At restaurants, waiters do not automatically bring the bill at the end of the meal, but will wait until you ask for it.
Post-meal etiquette
Taking your meal home in a "doggy bag" is completely normal.
SMOKING LAWS
In accordance with South African law, do note that smoking is prohibited in public areas and buildings, unless they are specifically designated as smoking areas.
SAFARI IN SOUTH AFRICA
There is a plethora of game reserves where you have the potential of seeing some incredible wildlife, including the big 5, in their natural habitat. If you've been about seeing animals in the wild, South Africa is your calling.
It can be dry and very dusty on game drives through the reserves. Be sure to take a scarf and sunglasses along, as this will come in handy. It is also recommended to bring your own pair of binoculars along.
National Park fees
Each of the SANS national parks are individually gated, even when within a brief distance of each other. This means an entry fee needs to be paid for each park.
The non-residential fee is often three times the rate for locals.
Watch out for baboons
In the national parks and some rural regions, there is a real hazard of baboons going through your belongings should they smell food.
Ocean currents
You won't be able to spend a whole lot of time in the waters along the West coast, as these tend to be icy cold from the Benguela current. On the other hand, waters on the East coast are perfectly suited for swimming.
DO BRING MORE MEMORY
You may just need more memory cards than initially anticipated for all the moments that you will want to capture while traveling South Africa.
IT MAY BE ADDICTIVE 😉
Yes, many travellers often return to South Africa after that initial experience. You might just become one of them.
>> Get hyped for your trip to SA with this:
List of best songs about Africa.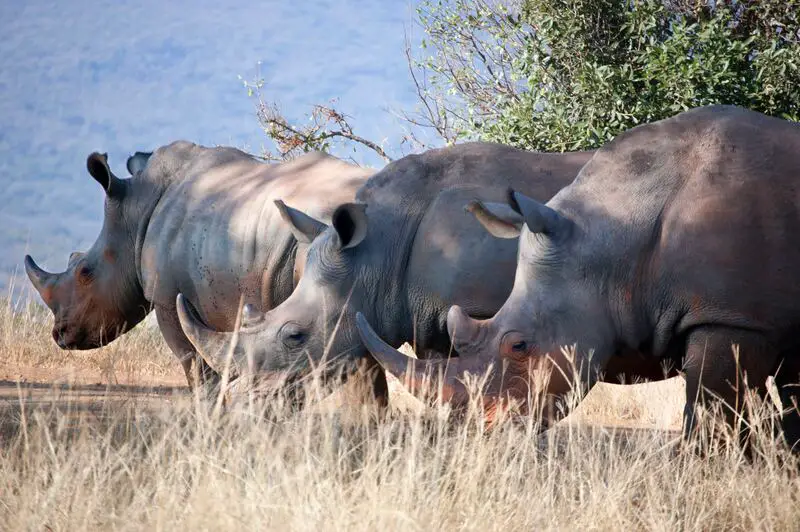 Keep these tips for traveling South Africa in mind and have a good trip. As always, do not hesitate to contact me should you require additional information about any upcoming travels, here or on Instagram.

Be sure to check out this list of the best places to visit in South Africa for first timers
>> Read Next:
Have you been to South Africa?

What else would you like to know before you go? Let me know in the comments below!
Hamba Kahle,
Raihaan
Save this for later. PIN it to your Africa Travel Board!