The Top 5 Castles To Visit in Belgium & The Netherlands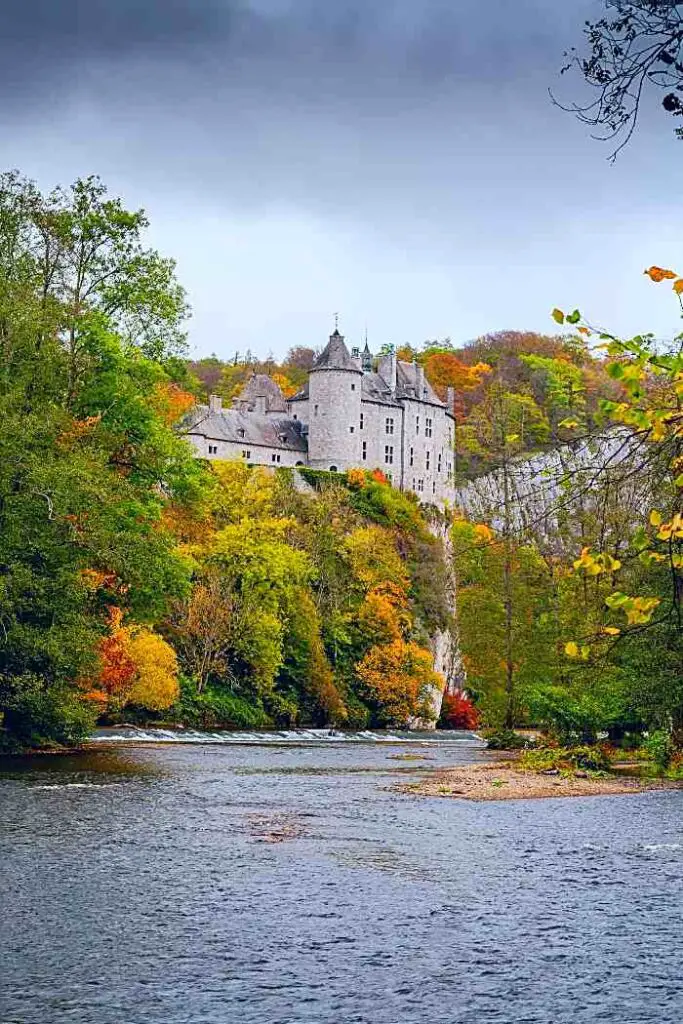 The Benelux countries of Belgium and the Netherlands are impressive and unique in their own way. These European countries are both rich culturally and historically, and have much to show for it. From their vintage castles, charming villages, and scenic landscapes, to their historic monuments, art treasures, and modern cities — there is much to discover!
Continue reading to discover this list of the top 5 castles to see in Belgium and the Netherlands. You will find out what makes these magnificent castles special as well as some important info to know, especially if you plan on visiting soon!
So, let's get into it….
>> Read next:
First up….
1| Muiderslot Castle, Netherlands
This remarkable medieval castle sits comfortably in Muiden, the province of North Holland, and attracts tourists like bees to honey! 
Muiderslot has undergone some dramatic changes during its history. Count Floris V built the castle during the 13th century at the mouth of the River Vecht. It was used as a trading center for years and by the end of the 18th century, it was meant to be used as a prison, though that fell through rather quickly.
Muiderslot Castle was neglected for a number of years, resulting in its inevitable deterioration. The castle was even offered for sale for the sole purpose of being demolished.

Thankfully, after 70 years of mistreatment, Muiderslot was finally reawakened to its former glory.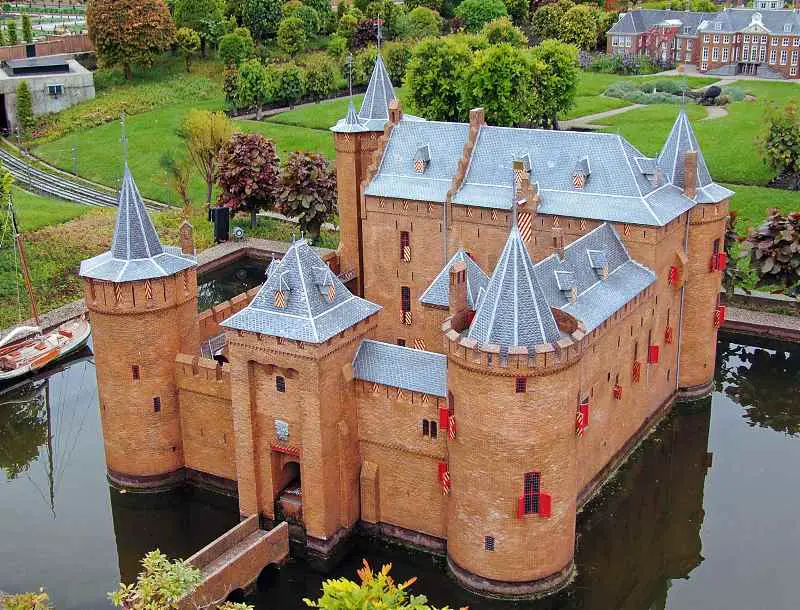 2| Gravensteen Castle, Belgium
The first thing you will notice about Gravensteen is its glorious exterior — intimidating yet somehow romantic, rigorous yet beautifully chaotic.

The medieval castle was constructed in the 12th century and, for a long time, served as a residence for the Counts of Flanders.

Since then, Gravensteen has been used as a prison, court, mint, and even a cotton factory, although the latter was a simple consequence of the Industrial Revolution. 
Luckily, it was restored and turned into a national museum at the beginning of the 20th century and is considered one of the greatest landmarks in Belgium.

Also, while visiting, see if you get chilly or fearful – at some point, Gravensteen was intended to intimidate the burghers of Ghent!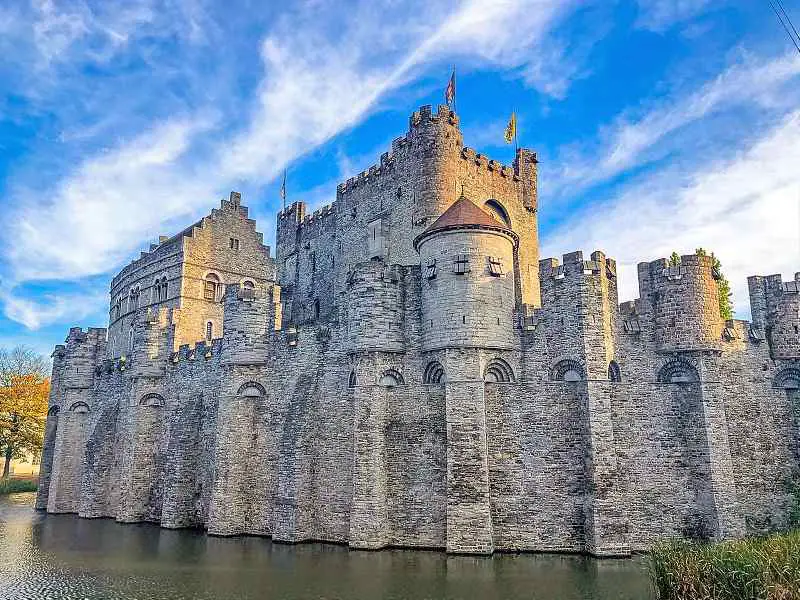 3| Doornenburg Castle, Netherlands
Initially built as a baby manor, it was only four centuries after its birth that Doornenburg Castle was turned into a proper castle. Gradually through the years, Doornenburg expanded into what it is today, sporting a solid 15th-century front castle, sleeping quarters, a chapel, and a farm. 
However, the castle had experienced a number of challenges, which almost destroyed it a few times. It endured occupation and the Second World War, which reduced Doornenburg to ruins. It was only recently fixed up and available to the general public as it attained eventual freedom.
Even after all that its been through, the fortress remains one of the best-preserved castles in the country and an excellent place for you to learn more about the history of noblemen in the Netherlands.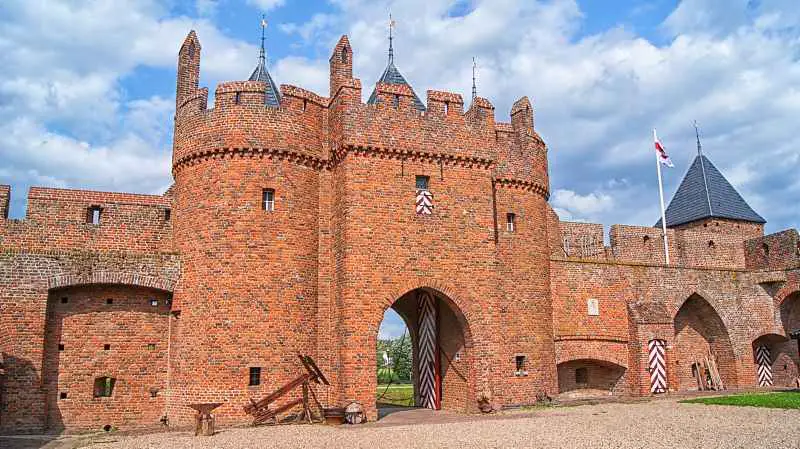 4| Bouchout Castle, Belgium
Bouchout Castle, a noblemen castle located near Brussels, dates back to the 12th century. It is surrounded by stories of high-born Knights of Bouchout. Not a whole lot of events of extreme significance has happened in the fortress, but it is still a great historical site to visit and this can be easily done from the Netherlands by hopping aboard the Amsterdam to Brussels train. 
What was initially built in the Renaissance architectural style was changed during the French Revolution and turned into the Neo-Gothic fortress it is today. The designers also applied a lot of the English style, particularly in the gardens, ponds, and overall fauna and flora.
Nowadays, Bouchout Castle is way more than a national museum, though. It is used for all kinds of meetings, lectures, and exhibitions.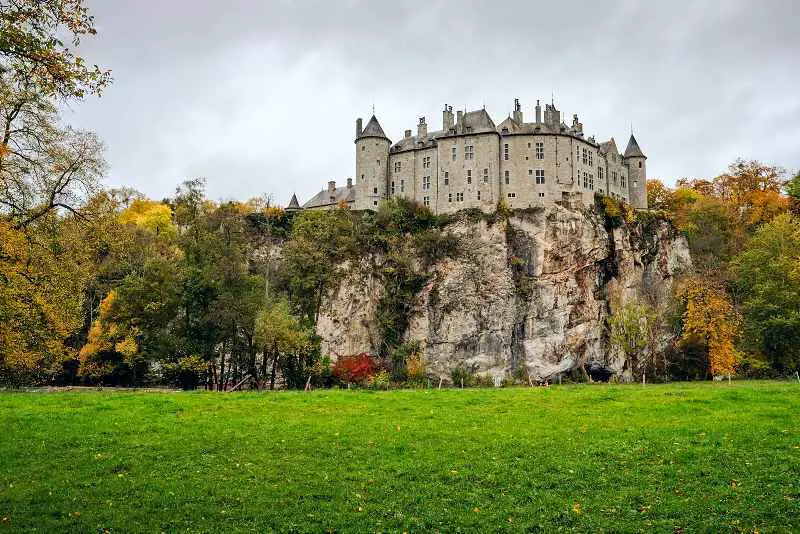 5| De Haar Castle, Netherlands
Lastly, let's stop by in the Netherlands one more time and explore the wonder that is De Haar Castle.

The largest castle in Holland, De Haar is a textbook example of a perfect fortress, or at least has everything you would expect from one. We are talking towers, suspension bridges, gates, a chapel, stunning parks, and gardens. 
The most bizarre aspect about this European castle is the way that it looks. It has a medieval look, inspired by the castles of Ireland, and no one would think any different of it, when in reality the fortress was built in the early 20th century.

Da Haar was constructed by the famous Dutch architect Pierre Cuypers on commission from a noble baron family. He even built it right on top of the ruins of the previous establishments.
If not for anything else, visit Da Haar Castle for its stunning surroundings. Don't miss the opportunity to explore the romantic gardens and parks, and to see the chapel and its mighty towers.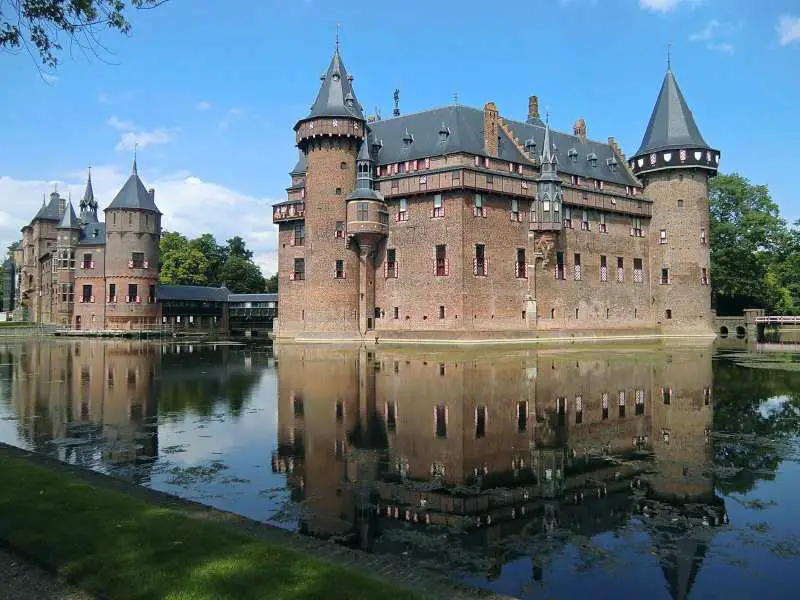 Live out your fairytale dreams in either Belgium or the Netherlands, or even better – both!

There are plenty more remarkable castles like the ones listed above, but what we have suggested is a great place to start.

So have fun and enjoy exploring.
>> Planning a trip to Europe? Read next: