6 Simple Ways to Avoid Overspending While on Vacation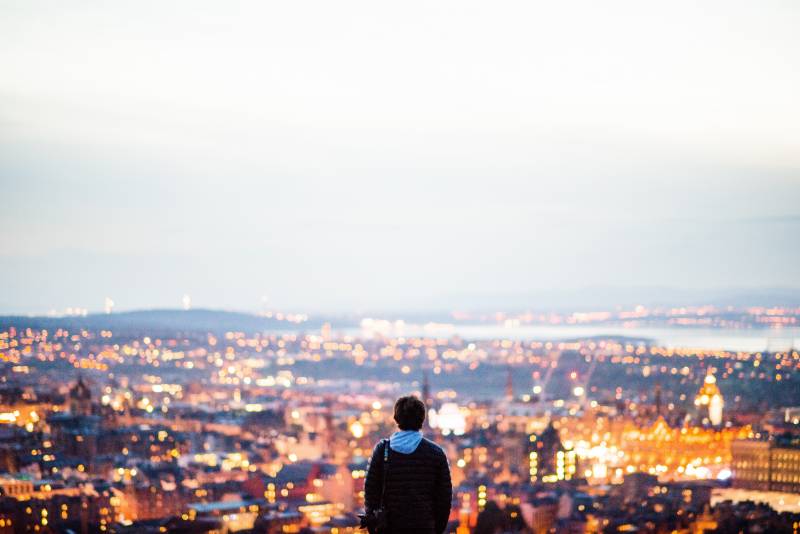 Poor spending habits in our daily lives can spill over into our time on vacation.

Understanding what leads to emotional spending is paramount when you are trying to control needless spending while enjoying a vacation. 
Tourism is the world's third-largest export industry, and travelers making unnecessary purchases while on vacation forms a large part of this.

According to a recent study, 49% of Americans said that their emotional state caused them to spend more than they could afford. The joy of being on vacation played a part in the 22% of those who say they overspend due to the novelty and excitement of being in a different place.

Advertisements, media, and social pressure encourage you to make non-essential purchases, particularly while you're in a relaxed and happy mood and when you're least focused on saving money.

When emotions are high, figuring out how to break bad money habits becomes a challenging task. Excitement, joy, and contentment can override feelings of responsibility, logic, and prudence.

This leads to forgetting all about that holiday budget you may have set. This is also counter productive to any good intentions of being cautious where your cash is concerned as you happily buy high-end items or book another expensive day trip.
Continue reading to discover some simple yet effective ways to avoid overspending while on vacation!
How do I not spend a lot of money on vacation?
Here are some of the things you could try before splashing cash during your vacation
Build Better Spending Habits
Impulse buying, paying bills late, missing any savings goals, and shopping as a habit are all examples of bad spending habits.

To manage your finances effectively when on vacation, you should ask yourself a couple of things, such as is it an essential purchase, and can I really afford it? Then make a quick comparison of the reasons for buying the item.

Knowing your emotional spending triggers is a good place to start. If you buy it, will you feel guilty later?

Setting a larger budget than you require will allow some leeway when considering a purchase (more on this in the next point).

Take into consideration that there could be some unexpected expenses during your stay. So it's a really good idea to overestimate your costs. Shopping around for a more reasonable price is another good idea.

Never go shopping when you are tired, hungry, or feeling emotional as this can lead to making hasty decisions about what you actually want vs what you really need.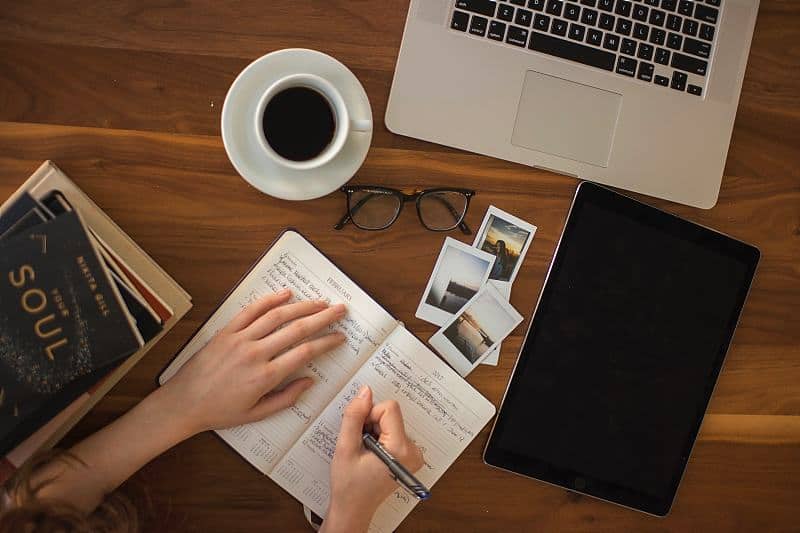 Set a Budget
I touched on budgets in the last section, but let's go into why it is important to set holiday budgets so that you don't splurge unnecessarily or spend money you don't have.

On vacation, you're likely to go to markets and shopping malls, so it is important to put things in place to stop any spending triggers.

For example, if you're going to a market, don't carry a lot of cash with you. This way you won't give into the urge of spending money on impulse purchases.

Additionally, allow yourself a set amount of money to spend each day – this will ensure you stick to your budget, making you proactive about planning ahead. And don't forget to stick to your travel checklist.
Which leads me to my next point…
Pay in advance for things
If you are going on a vacation where you are going to be doing a number of activities and tours book them in advance.

Not only will you save money, getting discounts for online bookings in the process, this will help you plan ahead and give you a better understanding of how to plan your budget.

You're more likely to get bundle packages online if you book in advance with most travel providers offering full day packages for discounted rates because they want to sell out well ahead of time.

There's also the fact that this will help you save up for the vacation as well, and won't be such a large burden on your finances.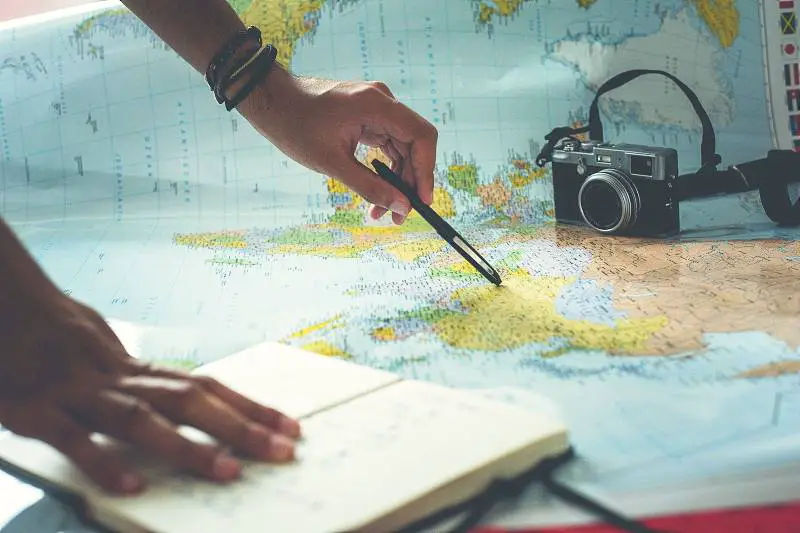 Be a Traveler Not a Tourist
How you act while on vacation can affect how you spend your dollars, even going as far as how vulnerable you may be into being coaxed into spending money.

A traveler will blend in with the crowd, eat at local places, and generally exist as the locals do. They are responsible in their travel habits, have a good itinerary in place, and may not be as impulsive as a tourist regarding spending.

The tourist is usually identifiable. They go sightseeing, but don't always have a plan of what to see and do or how much it costs. This means the locals easily influence them to buy souvenirs and non-essential goods and services.

The traveler behaves more consciously, while a tourist is governed by their emotions and impulses.
Plan Your Day Trips and Activities in Advance
While on vacation, many like to visit popular sites and to indulge in other pursuits and activities. By planning and booking these in advance, you can work them into your budget.

To save on your travel fund, look for free local places to visit, such as a museum or a national park, or spend time on the beach relaxing. Additionally, look out for money off coupons or vouchers.

Many hotels and resorts will offer discounts for visiting local attractions.

Being aware of your spending habits and making good choices will leave you more in control of your finances and satisfied with your level of astuteness.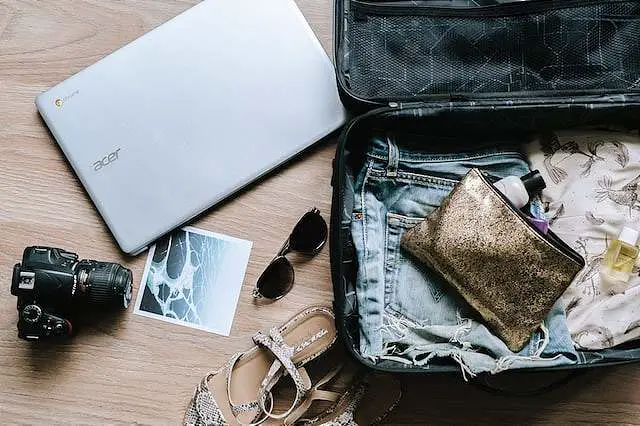 Don't Be Influenced By Others
When traveling with friends and family, it is easy to be pressured into spending more than you have budgeted. Talk to them beforehand and explain that you are have a set budget.

Do some research; a meal out could be at a place where there is a two-for-one deal or sharing a bottle of wine may be cheaper than buying a single glass.

Coordinating days out as a family often means you qualify for a cheaper entrance fee. It is easy to be emotionally blackmailed into buying something you don't need or going for expensive meals to please the others in your group.
And with that, I say to always think about the consequences when you get that credit card bill or overdraft on your return home; it will put your vacation in a different light. 
The advantages of traveling are abundant. However, it is essential to avoid overspending while on holiday.

Spend wisely! Bon voyage!