Your Complete Packing List for an International Trip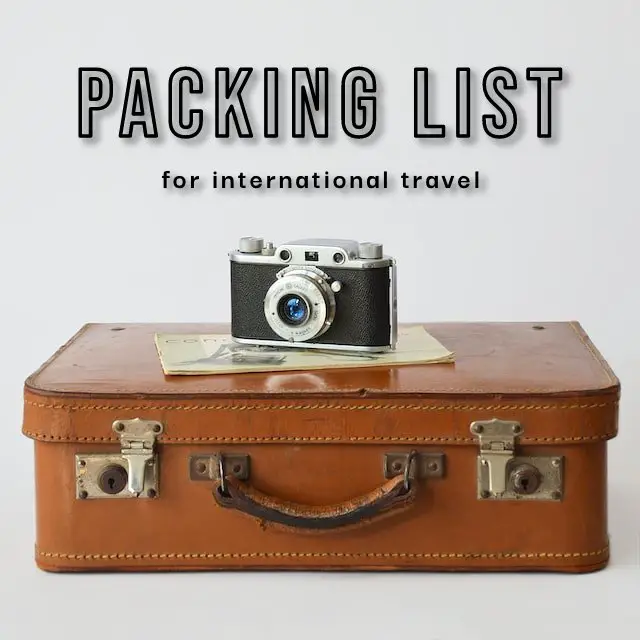 Whether you're headed off on a business trip or a leisurely tropical island vacation, packing for an international trip can be a challenge (and a whole lot of stress!) Here's a complete packing list for an international trip to help you get organized and to make sure you don't forget anything important.

Bon voyage!
Passport
One of the most important things to remember when preparing for an international trip is ensuring that you have all of your necessary documents. First up on this international travel packing list is your passport.

Getting your passport should be at the top of your list – it's the main form of identification required for crossing borders and typically needs to be valid for at least 6 months after your return date. 

Other documents to bring along include visas and travel health insurance, depending on your destination, along with additional ID such as a driver's license or any other government-approved photo ID. 
Taking the time to make sure you bring these documents can save you a lot of hassle down the line, so start packing and don't forget these essential items!
>> Read next:
Save the questions. Show me your passport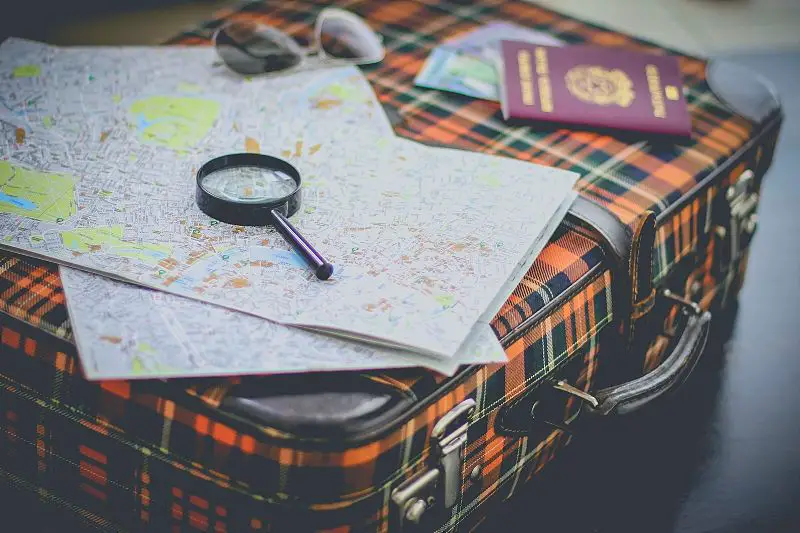 Flight tickets
When planning to go on an international trip, it is important that you not forget your flight tickets.

In this technologically advanced world, you actually have the convenience of storing them directly on your smartphone, so when the airline agent asks for them at the ticket counter, it is just a few clicks away. 

Not only does this make your boarding process quick and easy, but also saves you from worrying about misplacing it at some point before takeoff. So if you're heading abroad soon, make sure to upload your tickets directly onto your smart phone for optimal travel efficiency.
>> Read next:
The best flying tips for first time flyers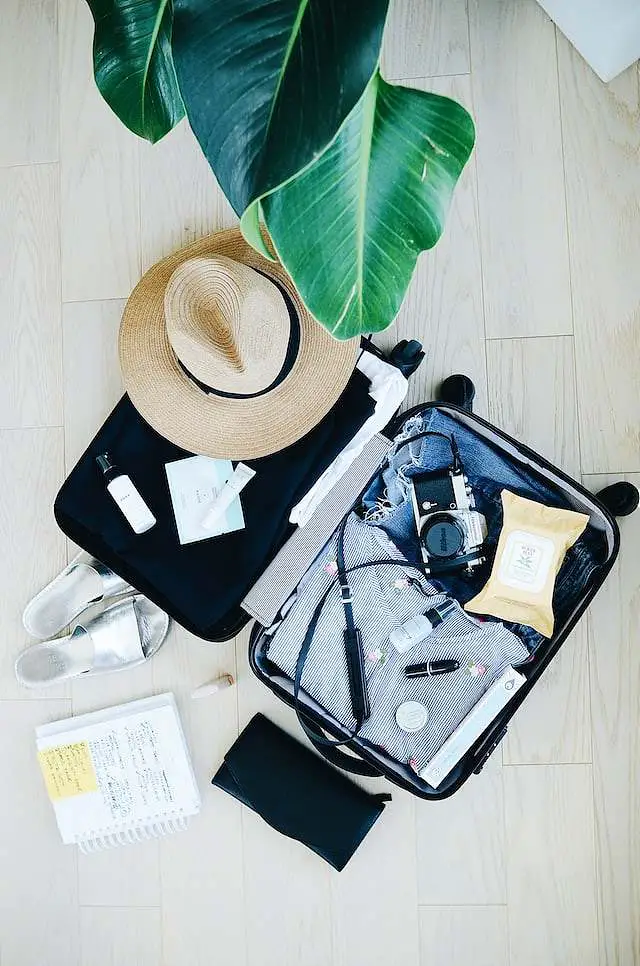 Money (cash, credit/debit cards, traveler's checks)
Traveling abroad can be an exciting and rewarding experience, but navigating the various currency systems can be a bit daunting. Knowing what kind of money to bring along on your international trip is key to helping make your vacation as stress-free as possible. 

If you're used to paying with cash for everyday purchases, then having a good amount of the corresponding foreign currency will help you get started. You can withdraw cash from an ATM on arrival at your destination country.
Lastly, don't forget to upgrade your credit or debit card to one that has minimal fees for international use – this way if you ever get low on cash, you have a safe and reliable back-up plan in place. It's also a good idea to keep an emergency stash of cash and/or an additional bank card in a safe place so you don't find yourself in a pinch if something unexpected happens.
>> Be sure to check out this:
international travel checklist and moving abroad checklist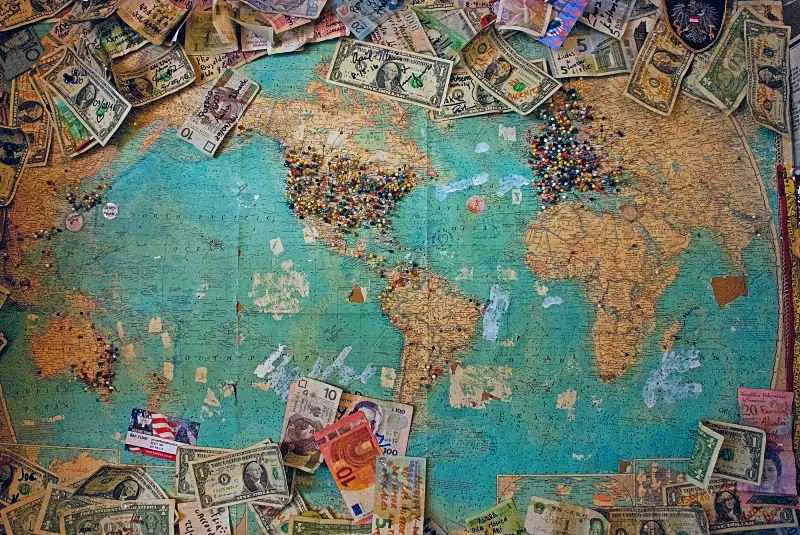 Packing list (clothes, toiletries, etc.)
Going on an international trip can be both exciting and intimidating. Before heading out, the best way to stay prepared and have a successful journey is to create the perfect packing list for traveling. Start off by picking out some comfortable clothing pieces that are appropriate for the climate of your destination. 

Even so, always make sure to pack one lightweight jacket to cater for those unexpected weather conditions.
Don't forget to add in some fun items too, like scarves or jewelry to step out in style. Also make sure to pack any toiletries you need, such as shampoo and makeup; as well as medications to keep handy throughout your trip.
>> Related reading:
The best short travel quotes and funny travel quotes to make your day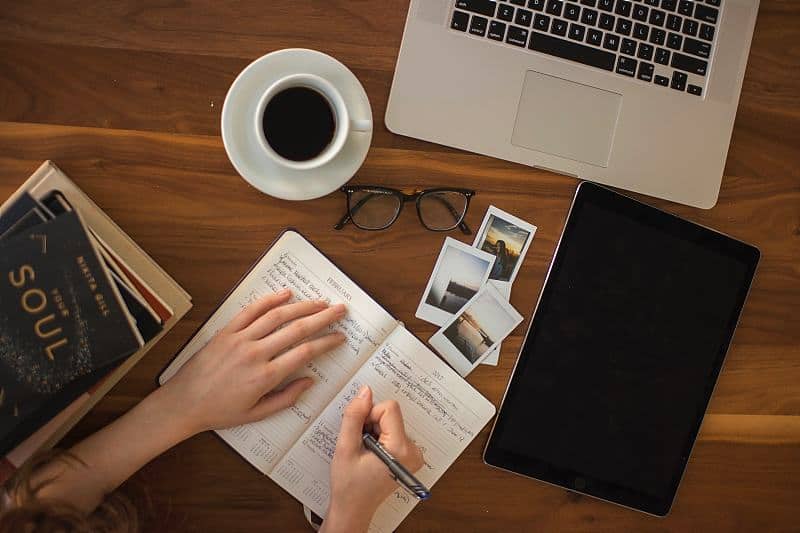 Electronic devices
Before you travel abroad, it is important to consider all of the essential electronics you'll need. Having your mobile phone, portable charger, universal plug adapter, and a solid camera are key items to pack. 

A smartphone is perfect for capturing those special moments during trips in different countries, as well as for using any navigation apps or maps, so make sure it's fully charged before you leave. 
Portable chargers are also handy for keeping phones powered up when regular electricity isn't readily available – just make sure the battery bank has enough power and the charger is compatible with the type of electric socket outlet in your destination country. 
And if you're bringing along any extra electronic gadgets such as tablets or laptops, don't forget that universal plug adapter! All of these items can be packed easily together into one compact carry-on bag, so you can make sure your vacation is truly hassle free.
>> Related reading:
Your guide to the best VPN for travel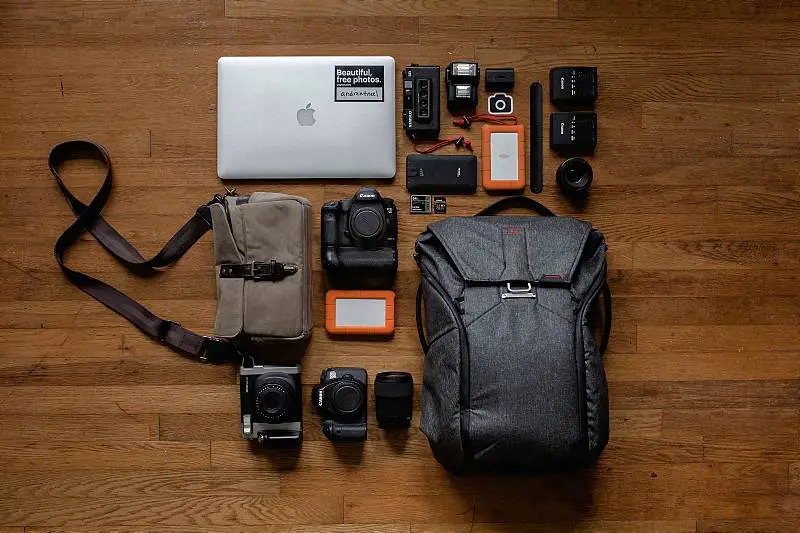 Medication and Basic First Aid Kit
Traveling internationally can be a real adventure, and while it can bring joy and excitement, there are also risks that come with immersing yourself in unknown and foreign places. 

It's important to plan ahead and to anticipate potential hiccups along the way, especially when it comes to health-related necessities. Be sure to pack any medications you need for any chronic conditions you may have and keep them in an easily accessible place. 

Additionally, make sure your first aid kit is well stocked with pain reliever, antiseptic ointment, bandages, and other essential items since some countries may not have access to the same medical supplies we do or they might be hard to find while you're on the move.

With these safety measures in hand, you'll be better prepared for whatever awaits you on your journey, whether it be good or bad!
>> Related reading:
The most exotic foods eaten around the world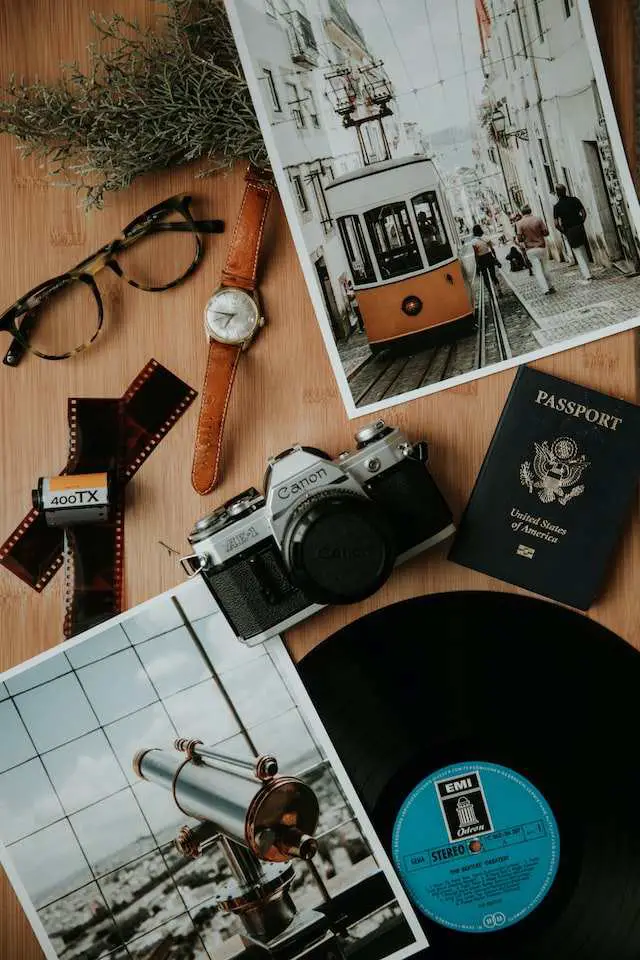 Travel insurance
Traveling to a different country can be a thrilling adventure, but it always comes with potential risks.

Having proper travel insurance can help keep you safe and secure during your trip abroad. Not only does travel insurance cater to health risks, but it can also provide assistance in case of lost passports, theft, or other such emergencies.

It is always best to plan for the worst, so having an insurance policy for an international trip is not just a necessity, but also provides a sense of security knowing that all of these potential problems are covered.

Before you go on your next overseas voyage, make sure you consider the importance of travel insurance.
>> The benefits of adventure are unlimited:
Here's 10 reasons why travel is so important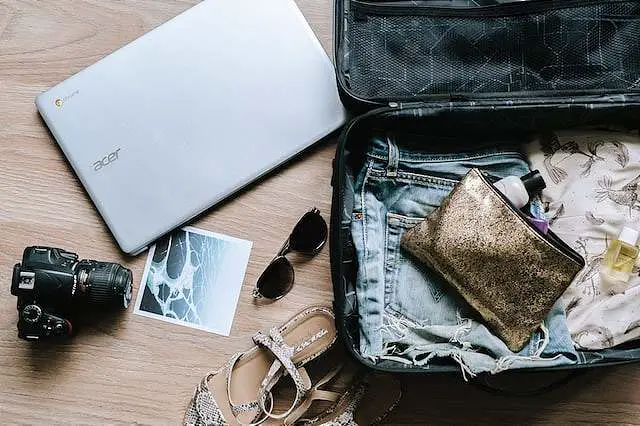 Take your car with you on an international trip
Taking your car with you on an international trip can be a great way to experience the world. With everything from the convenience of having your own vehicle to feeling more secure when exploring unfamiliar places, having your car along with you can add an extra layer of freedom and peace of mind. 
Check out Amerifreight reviews when researching what car shipping company to use. By reading the experience of other travelers, you can make the best decision for you and your wallet. 
On top of that, there's nothing quite like packing out a car to the brim and hitting the open road with friends in new, exciting places. Of course, every country has its own laws and regulations regarding driving, so it's important to make sure you're fully aware of these rules and are equipped with the necessary permits before crossing any borders.

With some planning and preparation, taking a car on your international trip could turn into one of the most memorable experiences of your life.
>> Read next:
The best questions for those car rides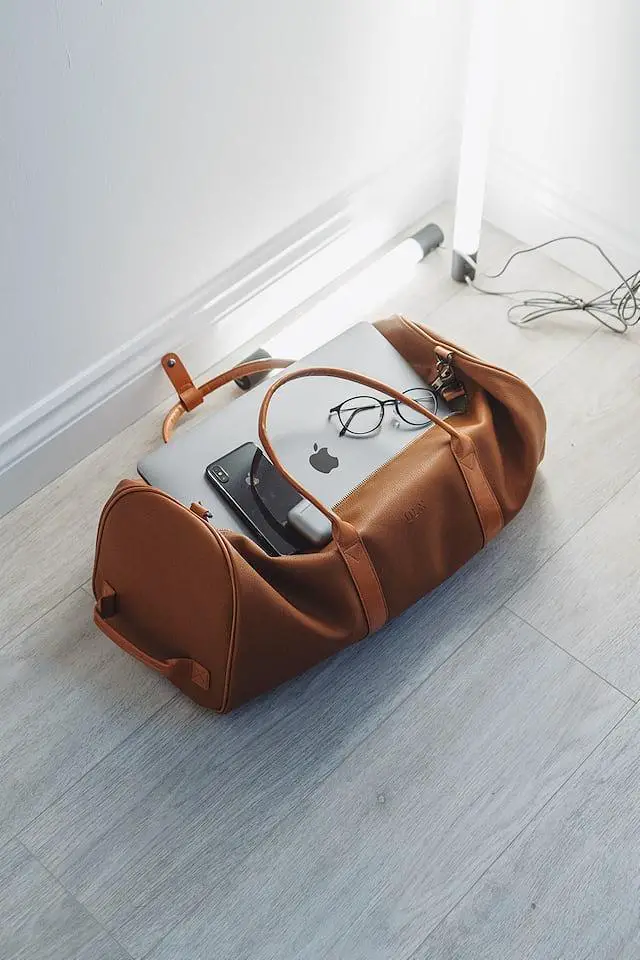 Check the weather before you pack 
When preparing for an international trip, check the weather ahead of time to make sure you're fully prepared for anything your destination throws your way! Checking the temperature and precipitation forecast ahead of time allows you to pack properly. 
You can plan for chilly nights with a warm jacket, hot days with lightweight shirts, or rain with a stylish umbrella. You don't want to be caught unprepared in a new place, so make sure you do your research beforehand. 
Plus, knowing the weather in advance will also help you to choose activities and outfit combinations even before you pack. Take some extra time to check the forecast before hopping on the plane – it will definitely make your travels that much smoother.
Pick the right suitcase
Planning a trip can be hard. If you want to make it a little easier on yourself and ensure that your first step is in the right direction, it is recommended to pick a hard cover durable suitcase. This kind of suitcase is much sturdier than their fabric counterparts, and can withstand more while traveling.

They come with increased protection for valuable and fragile items within and are also designed to be much more resistant to scratches as well.

Hard-cover suitcases keep items safe from shock due to impact and heavy drops, without breaking open or damaging any possessions found inside.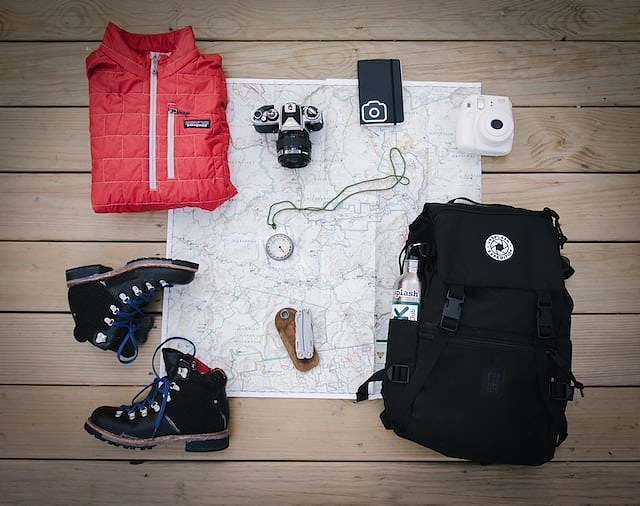 With the perfect packing list for international travel and all of this taken care ahead of time, you will be able to truly enjoy every moment of your trip abroad.
Traveling abroad can be a thrilling and life-changing experience, but it's important to make sure you have all your bases covered before you go.

Be sure to check the requirements for your passport and visa (if necessary), book your flight well in advance, buy travel insurance, and pack everything you need – including clothes appropriate for the climate, your toiletries, and any medications you require.

With a little planning, you can ensure that your trip abroad is a memorable one. Cheers!